It's spring here in the northern hemisphere, and that means new seasons of patterns are making their way out into the world. This week we'll be debuting several collections from the independent pattern companies that we feature in the shop section of our website. Today we are introducing new patterns from Kristiann Boos and Denyse Schmidt.
Kristiann of Victory Patterns has released three new styles this season as part of her Arima Capsule Collection. You can use these patterns to create a season worth of wardrobe basics.
The Esther Pants pattern is a loose-fitting, wide-leg pant. The front of the pant features two angled overlapping pleats and a center seam along the leg. Front slash pockets follow the angle of the pleats. This style sits at the natural waist with a straight waistband and closes with an invisible zipper and button at the center back.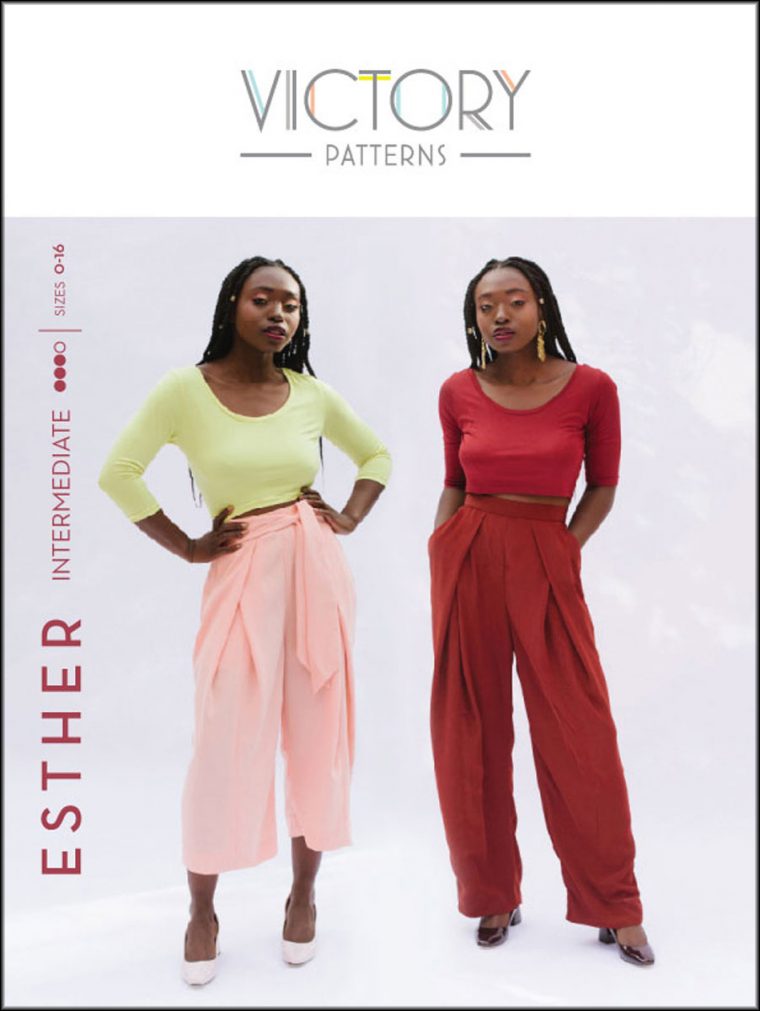 Esther can be made into full-length trousers for the colder months or cropped just below mid-calf for a sleek look on sunny days. Add an optional sash to either style.
The Frances Shirt and Dress is a modular knit shirt and dress pattern that offers many style options, allowing you to make a collection of beautiful basics. The body silhouette ranges from a slim fitting hip-length shirt, a crop top that sits just above the natural waist, or a dress with a half circle skirt and built in side-seam pockets.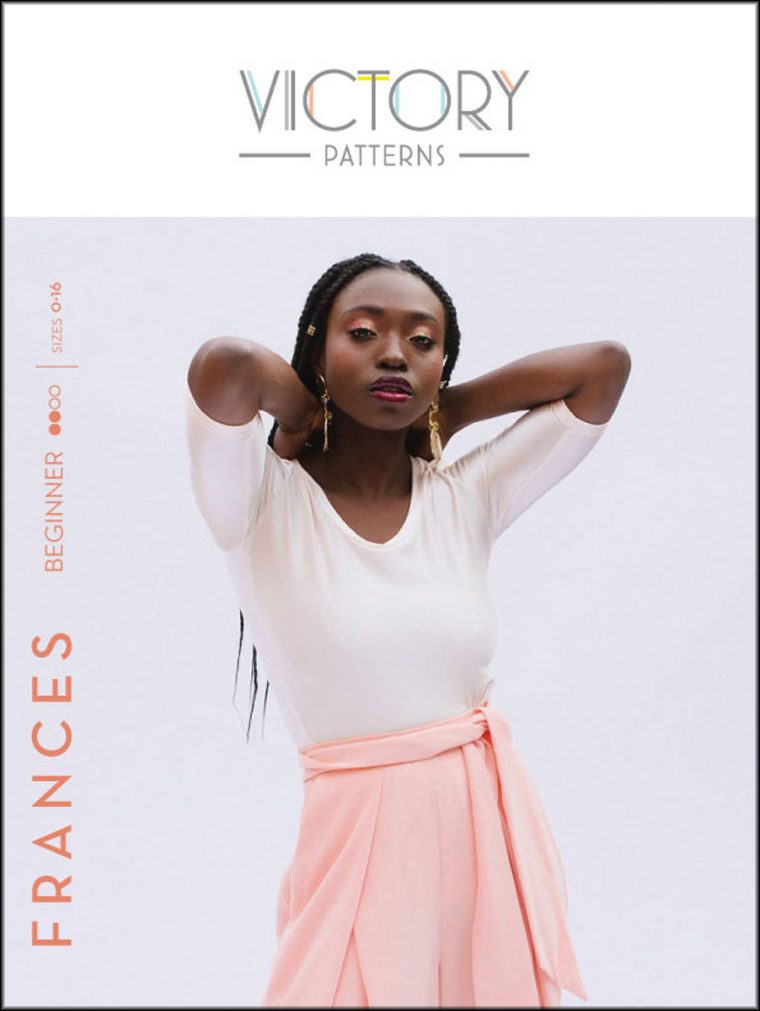 Choose from five neckline options: crew neck, turtle neck, or a scoop neck with a high back, medium back or a low back with ties. Four sleeve options are also given: cap, elbow, three-quarter, and full-length.
The Samara Cardigan and Robe pattern makes a relaxed, loose-fit cardigan and robe that features drop shoulders, 7/8-length sleeves, square patch pockets, a neckband, and a belt that can be tied at the waist.
Version 1 is a cardigan style with the hemline ending just below the hip. Version 2 is a robe style with the hemline ending just below the knee. This style works great in both knit and woven fabrics and can be sewn on a serger or regular sewing machine.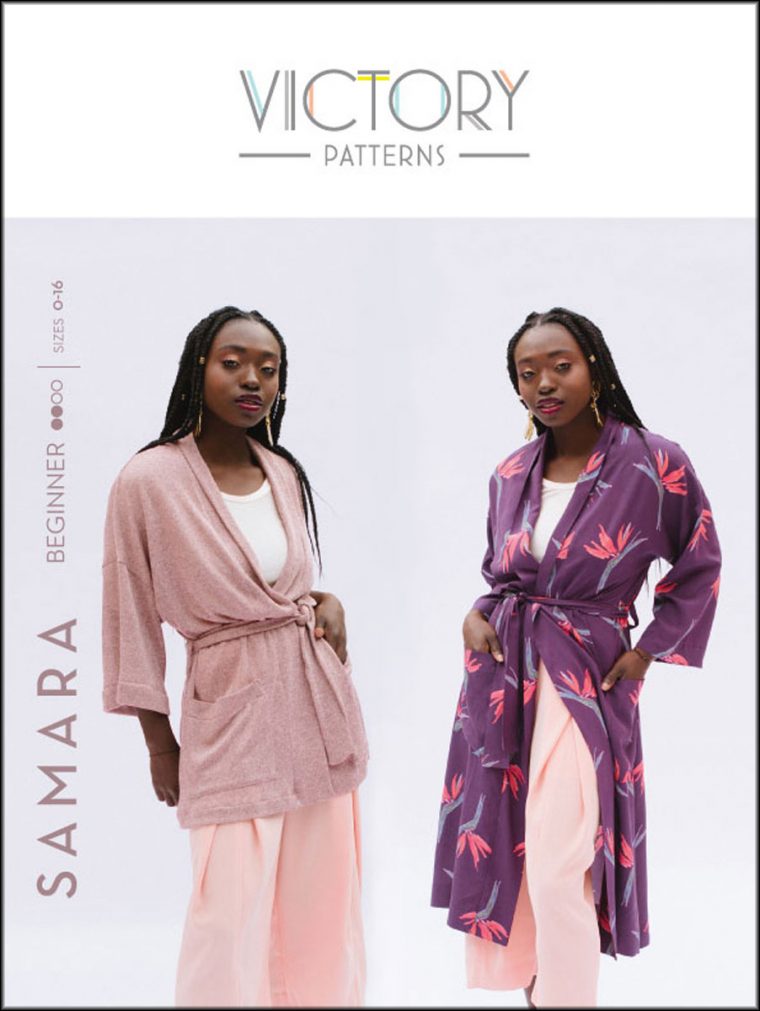 The Samara cardigan is perfect for a cool day when made in a warm, cozy knit. The robe is beautiful in a lightweight woven fabric on a summer night worn as a light jacket over jeans and a simple T-shirt, or a dress.
Denyse Schmidt has a new quilt and sham pattern available that we're pleased to offer. The Woven Quilt + Sham is an artful and graphic fusing of old and new. Woven is a tribute to historic woven coverlets made in New England mills.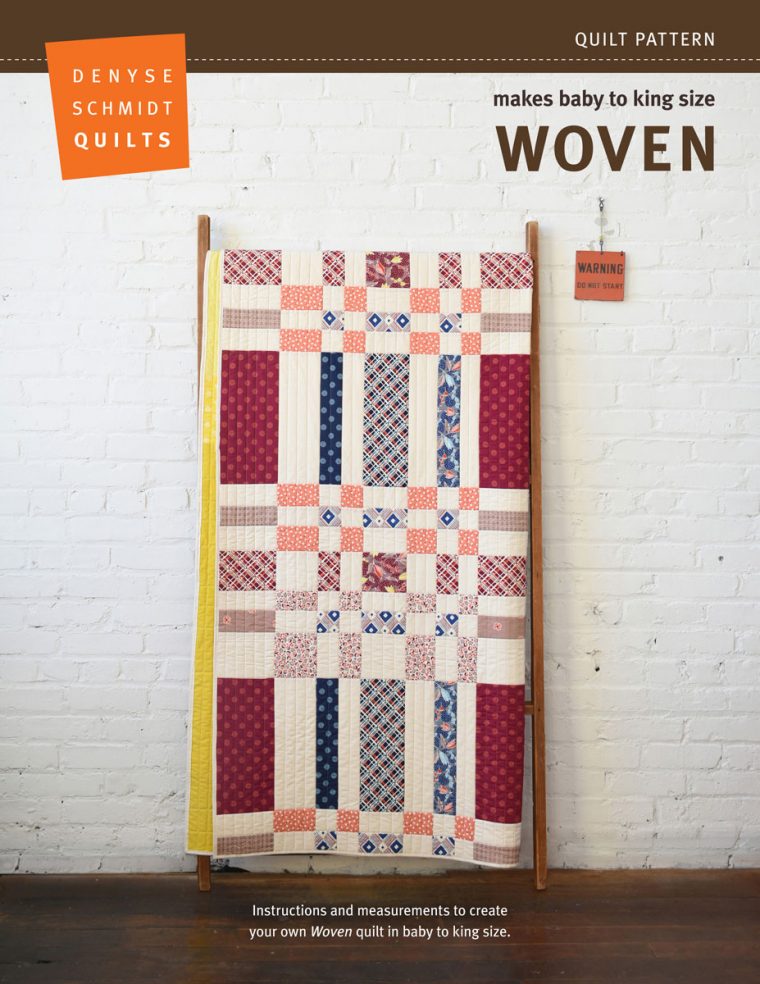 The quilt can be made in both solids and prints, and the pattern comes with instructions for making the quilt in baby to king sizes.
All four of these new patterns are available in digital format and can be purchased and downloaded now. Happy sewing!