Please join me in welcoming Lesley to the blog today. She is a member of the Liesl + Co. Advisors Circle and she's here to share her recent make using the Oliver + S School Days Coat pattern. Nice to have you here Lesley!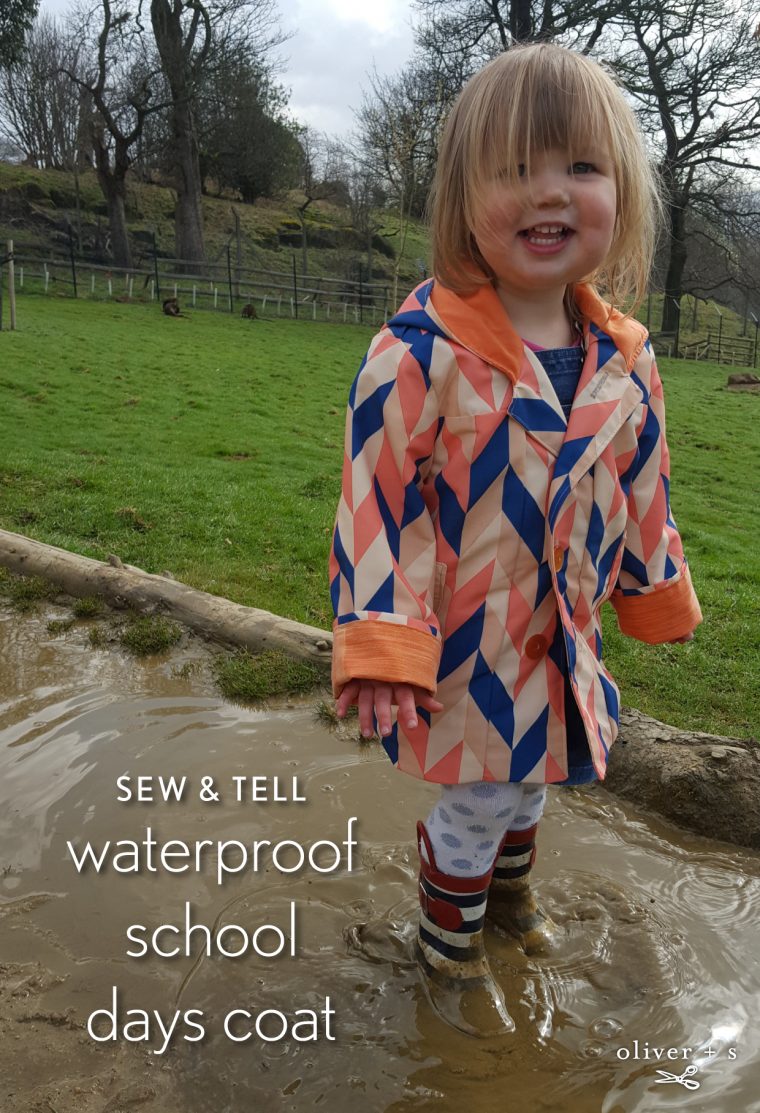 Name: Lesley King
Where can we find you on the internet? Blog, Instagram
Project details
Link to your project: Buying Waterproof Fabrics UK
Pattern used: Oliver + S School Days Coat
Fabric used: Waterproof cotton for the outside and cotton for the lining.
Did the fabric work well?
Very much so. If you have a dirty little toddler this fabric is wipe clean. Which proved very useful on its first wearing when she fell over and bashed her lip which bled all over her new coat (the child is now fine!).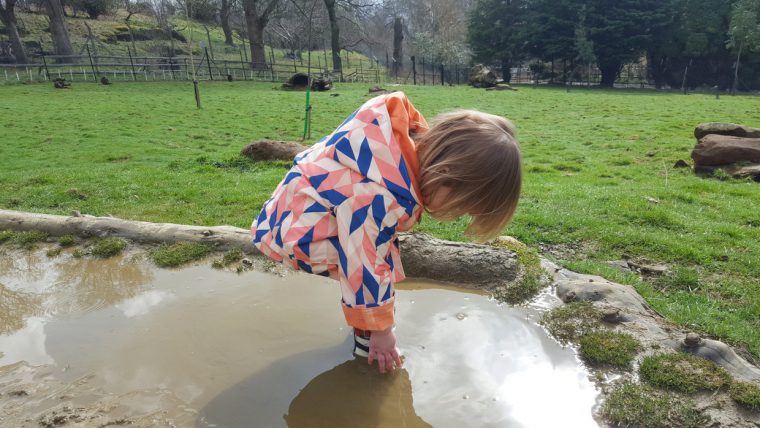 How did the sewing go?
This is my fourth time of sewing this coat so I have to admit I only give the instructions a cursory glance now.
The first big difference for me is I dispatched the duffel toggle closing. This coat was for my two year old who is entering the stubborn stage of wanting to do up her clothes by herself. She's almost mastered normal buttons so to facilitate leaving the house in the morning I decided to go with normal buttons and button holes.
The second divergence was I added sealing tape to the shoulder seams to increase the lifespan of this coat. I've previously attempted this with the hood but really struggled on the curved seams to iron the sealing tape on. This coat is intended for use in a Scottish summer so making sure it is waterproof is very important!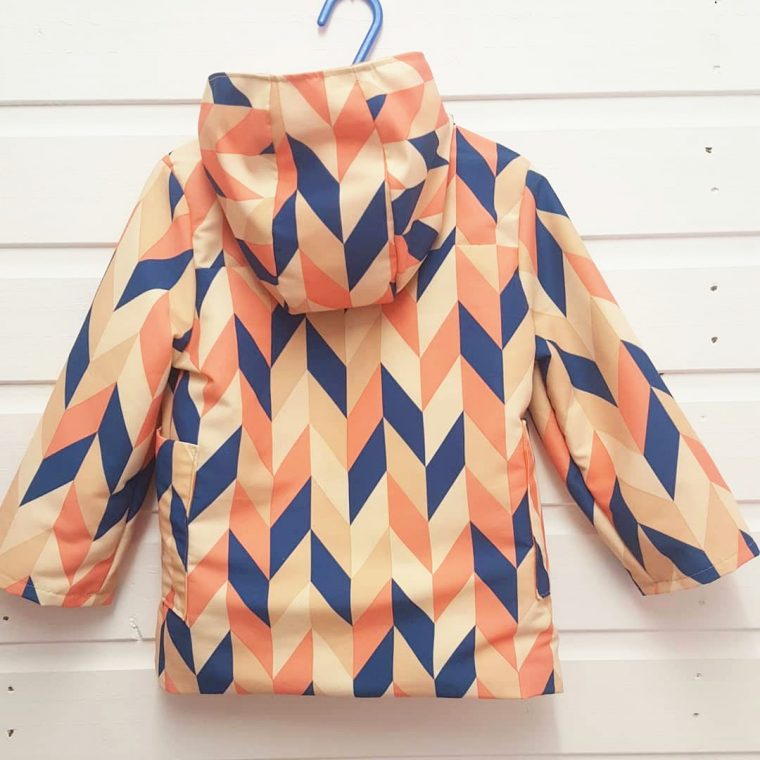 What was the best part?
The best part about this pattern is the hood. It actually stays up unlike many RTW coats. My daughter is a big fan of the hood and is enjoying wandering around in bright sunshine with the hood pulled up.
Thanks Lesley! For more inspiration, you can view all of our School Days Coat posts here.