I'm so pleased to introduce you to our new collection of pattern styles for Spring 2018! This season we have three brand new styles for you and one favorite that we're bringing out in paper format. All these patterns are now available for purchase in the Oliver + S shop.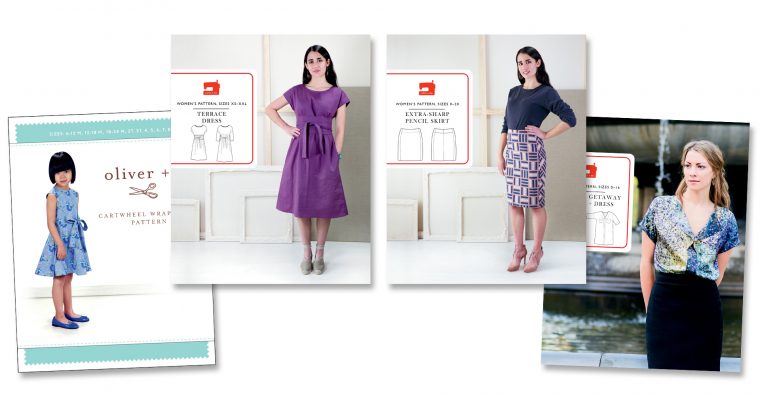 Each day this week, I'll have a post dedicated to one of these new styles, but here's a quick introduction to whet your appetite.
Earlier this spring, as a special release, we launched the Oliver + S Girl on the Go Dress + Top for tweens and teens. For this new collection, we're going back to our traditional Oliver + S sizing for girls from 6 months to age 12 with the new Cartwheel Wrap Dress pattern. The Cartwheel Wrap Dress is a girls' dress that slips over the head and fastens both in front and in back for a fun twist on the wrap dress. The A-line skirt has lots of flare for spinning and includes an extra panel for full coverage. Details include built-in cap sleeves and a back keyhole opening with a simple button/loop closure. You can choose to tie the dress in either the front (if you make View A) or in the back (if you use View B).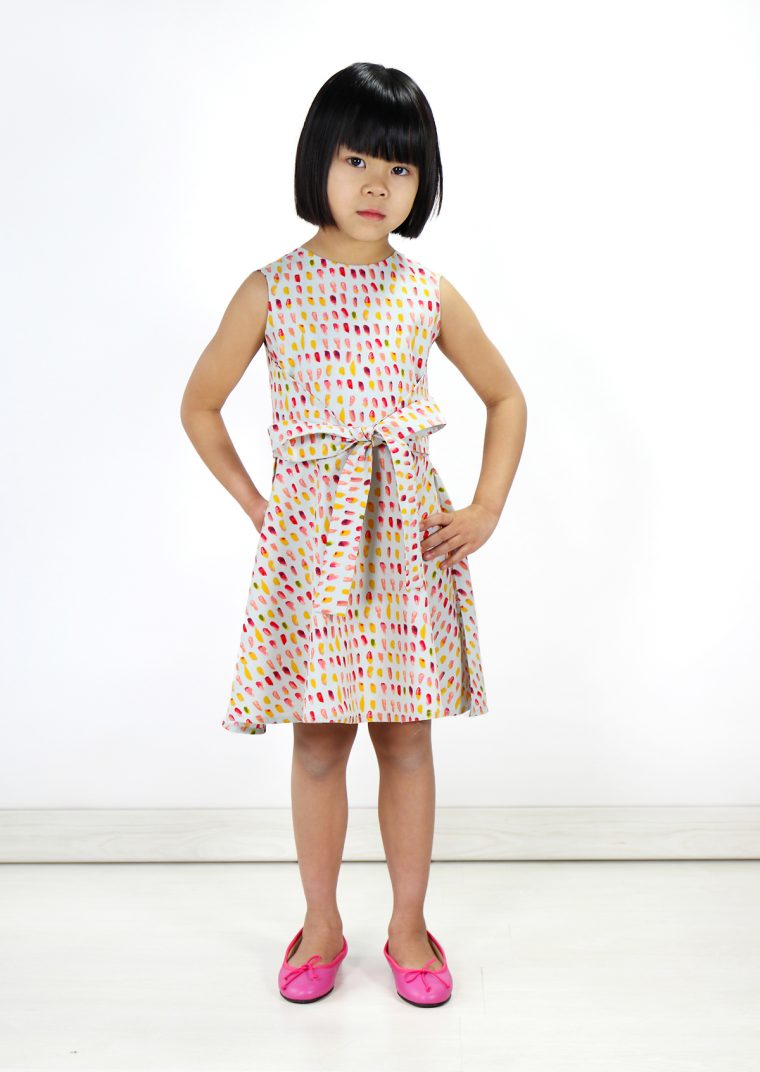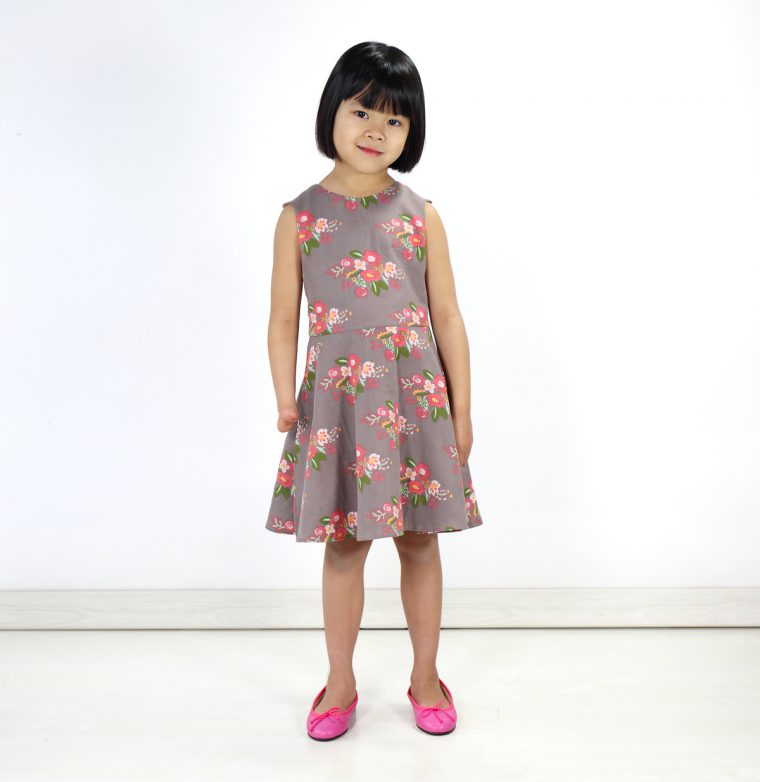 The Cartwheel Wrap Dress uses an interesting and really fun construction method. I'm sure you'll be surprised to see how the dress is put together! I'll share more details later this week, but for now the pattern is available in both paper and digital format.
This season we are also introducing two new Liesl + Co. styles for you to sew for yourself.
The Extra-Sharp Pencil Skirt pattern is a classic, unlined pencil skirt that will have you looking good whenever you wear it. The skirt includes side panels, a back yoke detail, and a back walking vent. View A is just-above-the-knee length with straight-cut side panels. View B ends just below the knee and features bias-cut side panels.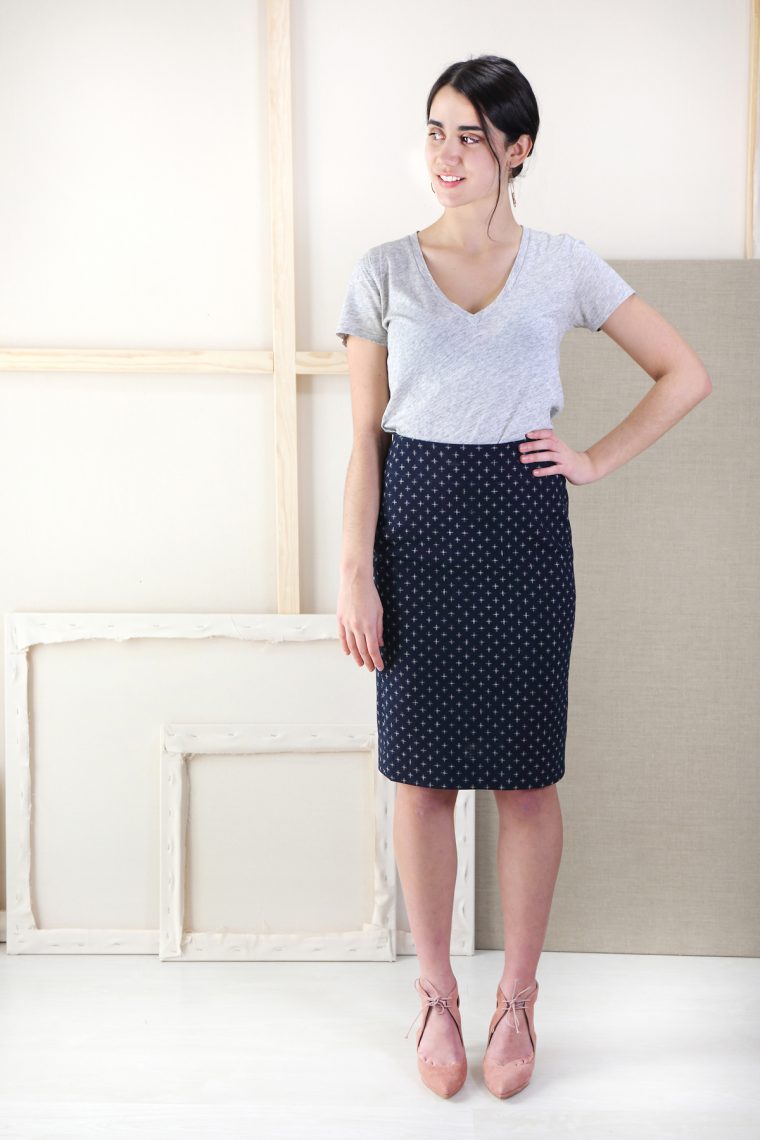 You can purchase the pattern in either digital or paper format starting today.
The new Liesl + Co. Terrace Dress pattern is an easy-to-sew, loose-fitting dress that has loads of relaxed, elegant style. It includes bust darts for gentle shaping, forward shoulder seam, optional on-seam pockets, and bias neck facing. View A has short kimono-style sleeves and a below-the-knee length with a wide, wrap-around sash. View B includes 3/4-length sleeves, midi-length skirt, and a tie belt.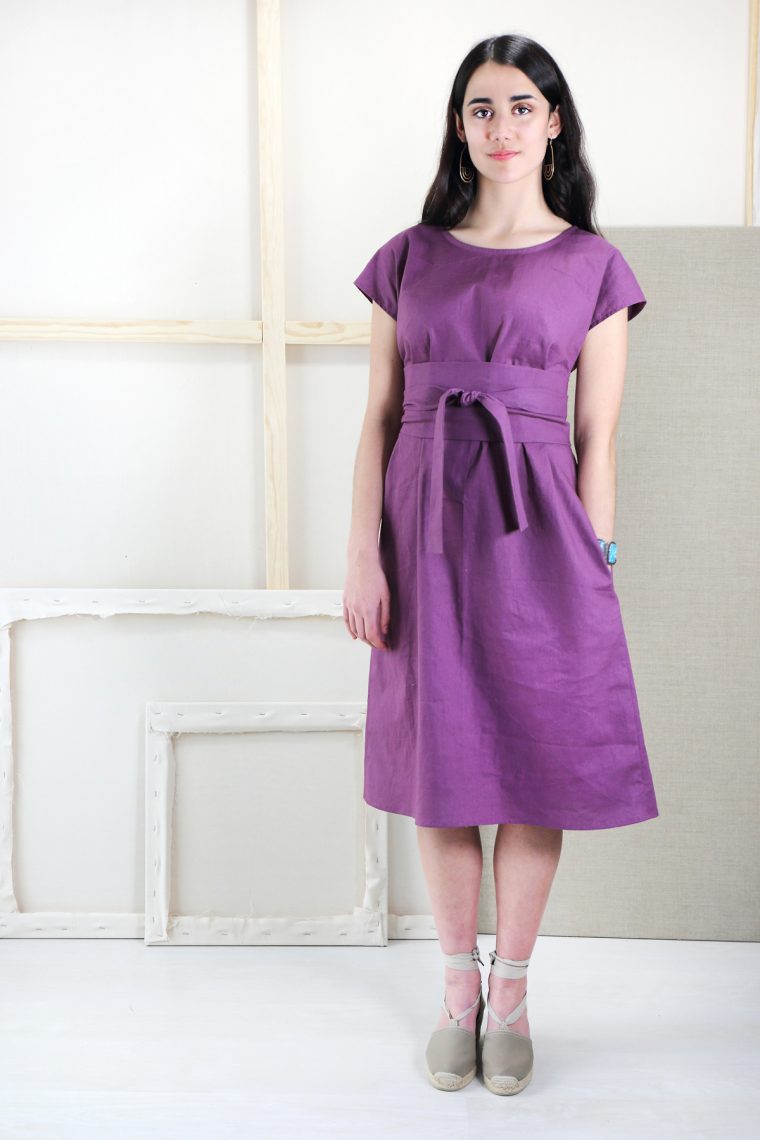 With no buttons or zipper to sew, and with detailed instructions for how to complete a full-bust adjustment, this pattern will enable even beginning sewists to make a perfect looking and fitting dress. The pattern is also available in both paper and digital formats.
And, finally, in response to your requests, we are bringing out the popular Liesl + Co. Weekend Getaway Blouse + Dress pattern in paper format.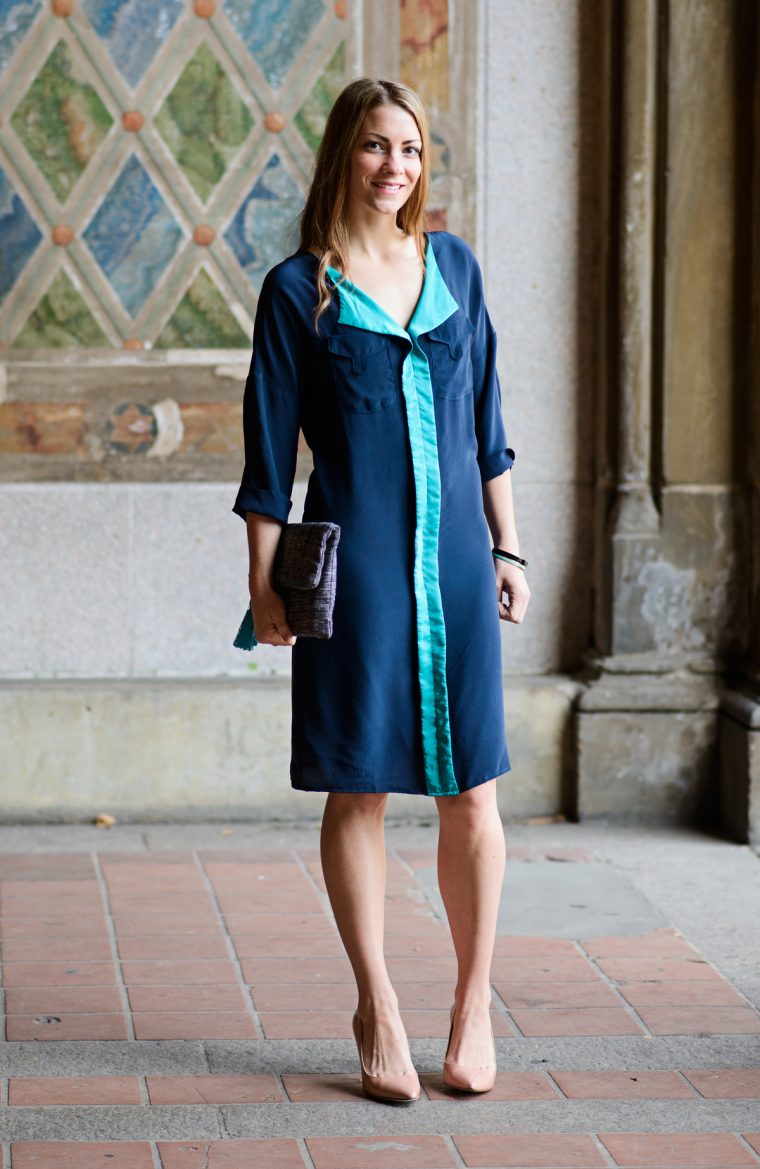 This pull-on blouse or dress has a relaxed fit and a flattering V-neck. the pattern features kimono sleeves (meaning no sleeves to set-in) and no closures, making it very easy to sew. This has been one of our most popular Liesl + Co. digital patterns (you can see some of the great things people have done with the pattern), and we're pleased to be able to make it available now in paper format for those of you who prefer paper.
Stop back each day for the rest of this week to see more photos and find out more details on each of these new styles.