When it comes to our Liesl + Co. patterns, I sew and test and sew and test obsessively when I've developing each new style. But I know you like to see how our Lisette patterns work in real life, too, so I do my best to sew all the Lisette patterns for myself as well. It doesn't always work. I still haven't cut into my silk sari fabric for the B6482 dress because I just haven't had time. (Oh, and I still haven't shown you my finished B6526 top, now that I think about it….)
But anyway, I happened to have a piece of this fabulous Carolyn Friedlander quilting cotton left in my stash and decided I'd use it to sew the new Lisette for Butterick B6561 to show you what it looks like in a non-drapey cotton.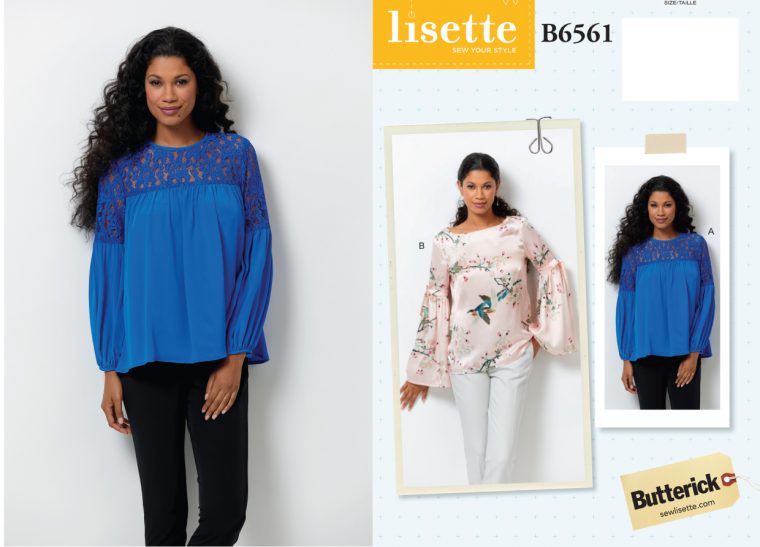 So here I am, at the end of a photo shoot (in which I was not the model), to show you how it looks.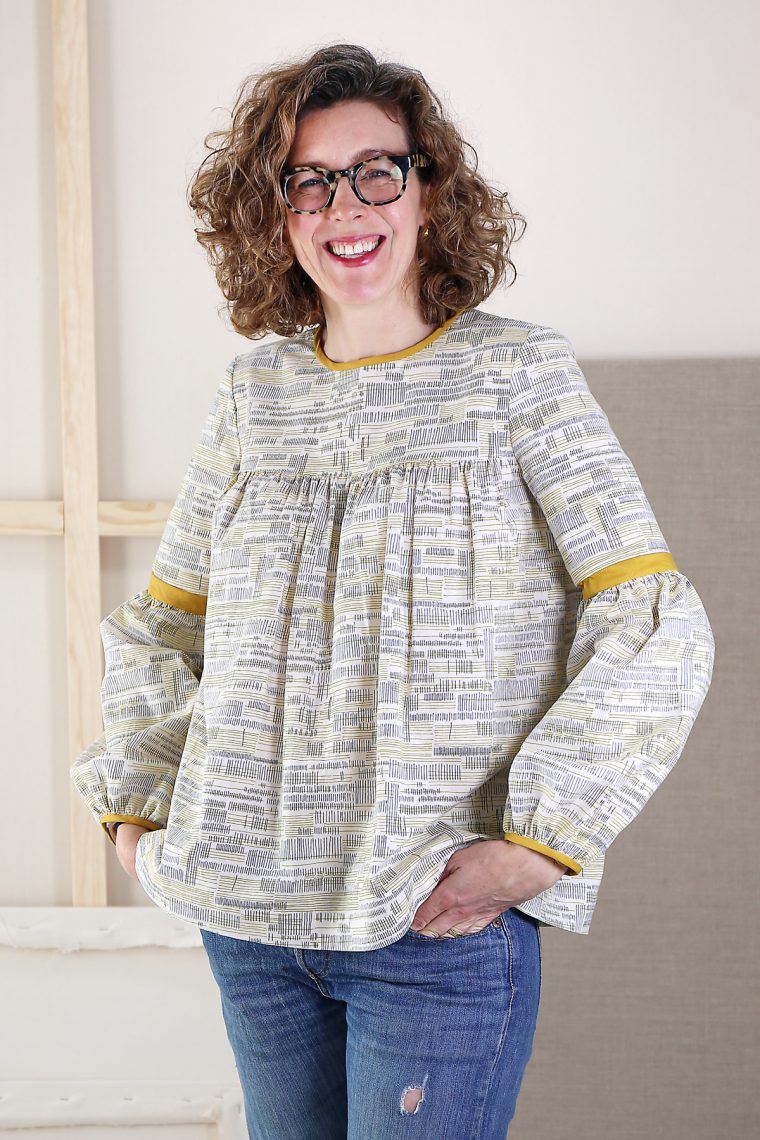 This is definitely one of those tops you can just throw on with jeans and feel a little fancier than a plain T-shirt, and I think it will be especially useful this spring. I had fun with the yellow trim I used to break up the pattern a bit. You can see why I think it would be fun to add ribbons to this pattern, right? The yoke seam would be an ideal spot for an interesting ribbon.
In addition to adding that little piece of yellow at the sleeve, I also added a little length to my top but I think that's all I changed. It's a quick and fun sew, and if you prefer less volume it would be really easy to take some out. Just position the cut-on-fold line beyond the fold so the blouse ends up gathered less. You could do this with the sleeve as well.
In general, I don't recommend quilting cotton for this view. The fabric isn't really drapey enough for my preferences, but if you don't mind a slightly voluminous top this will give you a sense for how it will look. Quilting cotton comes in such a wide range of prints and colors, I know it's always tempting to use for sewing projects. Plus, it's inexpensive and so readily available. This top feels a bit much to me, but I'm more of a tailored type so this style isn't really "me." (I don't always design for myself, which I think I've already told you.)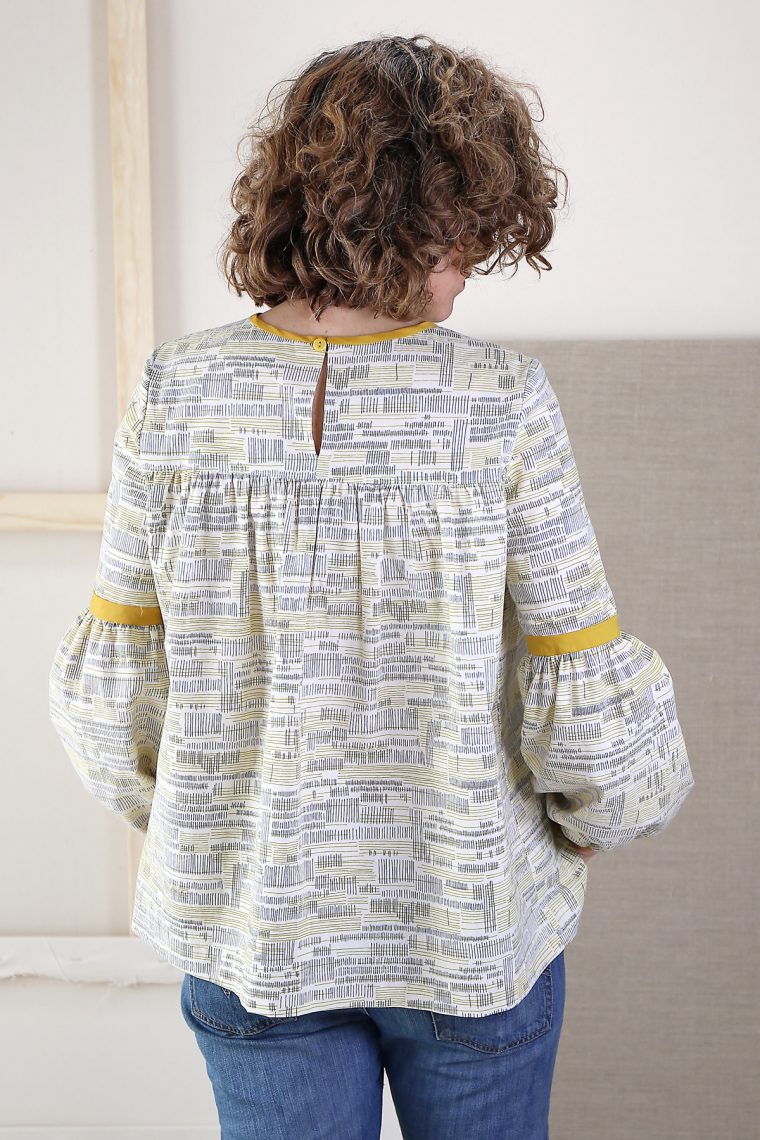 What do you think? What fabric would you choose for this pattern, and which view do you prefer?