Shams is a big fan of Lisette outerwear, you'll see that here and here. She's back today to share her latest coat creation. Great to have you here, Shams!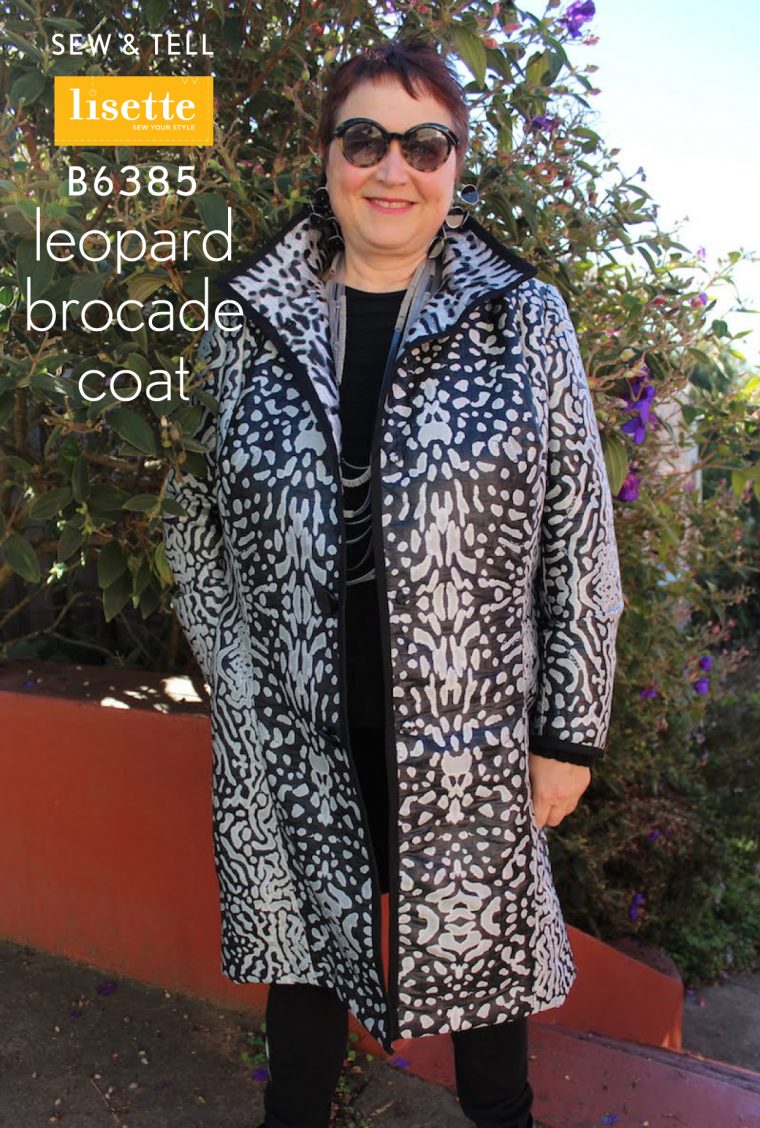 Name: Shams
Where can we find you on the internet? Blog, Instagram, Pinterest
Project details
Link to your project: Leopard Brocade Coat
Pattern used: Lisette for Butterick B6385
Fabric used: Reversible Italian Leopard Print Brocade from Britex. It's lined with silk charmeuse, and edges are bound with silk twill. The buttons are also from Britex.
Did the fabric work well?
Yes! This fabric was a complete delight to sew and press, and raveled minimally for a brocade. The fabric design features a large repeating print that I wanted to use symmetrically. I had three yards and the pattern calls for 3-1/8 yards in my size (not accounting for pattern matching), so I had to cut it out very carefully. I used the darker side of the reversible fabric for most of the coat, and the silvery side for the collars, back yoke, and facings.
How did the sewing go?
I had already altered the pattern for fit when I made it the last time. This time I used a number of couture techniques. For example, I made shoulder pads and sleeve heads from wool fleece. I closed the coat with covered snaps; the buttons are decorative. One half of each snap is covered with brocade, and the other half is covered with silk charmeuse. I used Kathryn Brenne's technique for no-bulk side seam pockets, and the lining is set by hand.
I also made some minor pattern changes to accommodate the print. I cut the collar in half horizontally to make a separate inner and outer collar. I cut the back yoke in half vertically and cut each half on the bias.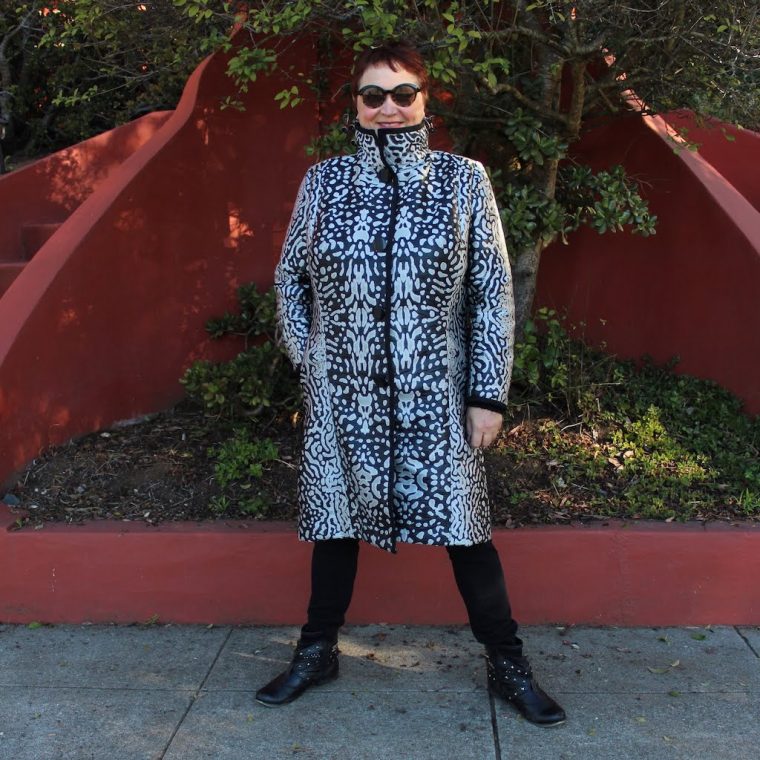 What was the best part?
Wearing it, of course! The coat fits perfectly and is a dream to slip on, thanks to the silk charmeuse lining. Because I used couture techniques with lots of hand sewing, it was not a quick sew. I love this pattern; it's now an official TnT for me!