Hello friends!
A few weeks ago we made the realization that the middle school we picked for S wasn't a good fit. She was giving it her very best effort but was unhappy and uncomfortable, and that was scary for all of us because we didn't think it would be possible to change after the year had started. Fortunately, it was much easier than we expected and we have found a new school that she loves. She's just finishing her third week there and is about as happy as can be. And the really cool thing? She's now in a Spanish/French bilingual program! Here I am, still struggling along with my Spanish, and this kid is sailing into her third language, no problem.
One of the biggest surprises for me about moving to a new country has been realizing how much everything changes. I mean, of course I knew there would be cultural differences (as a New Yorker I can't abide how Spanish people walk willy-nilly down the narrow sidewalks without making room for anyone else), and of course there is the language difference. Then there's also the monetary difference (dollars vs. Euros, plus the exchange rate). But I sort of forgot that we read temperature differently (Fahrenheit vs. Celsius), measure things differently (empirical vs. metric), write the date differently (today is either 11/10/17 or 10/11/17 depending on where you live), and even read music differently (A, B, C, D, E, F, G vs. Do, Re Mi, Fa, So, etc.). Needless to say, some days it can feel quite overwhelming.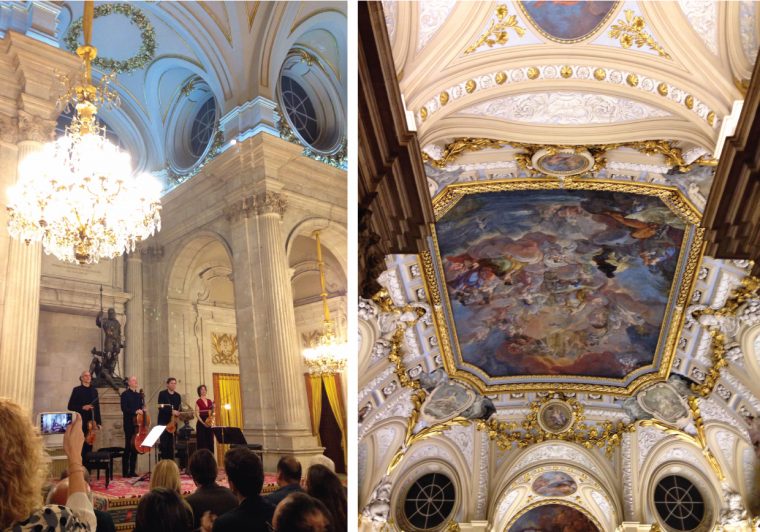 For example, this past Wednesday night we went to a concert at the palace featuring the royal Stradivarius collection played by the Casals Quartet . The first piece was Beethoven's Quartet #2 in "Sol Mayor" (G major) and the last piece was Beethoven's Quartet #16 in "Fa Mayor" (F major). See what I mean? Confusing! I'm beginning to think I should sign up for middle school and learn it all over again myself!
Pinterest Picks
Don't you adore these kantha quilt jackets? I think it would be fun to use the Lisette for Butterick B6244 to make something similar to the photo on the left. Or the Oliver + S Sunday Brunch Jacket for the photo on the right.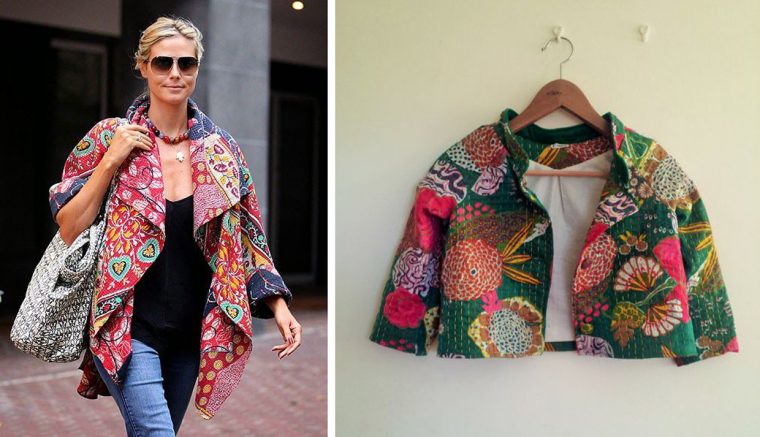 S is all over the homemade slime trend. She would probably like it even better if it was edible, from the perspective of her sweet tooth. (I just showed her these photos and she's really excited.)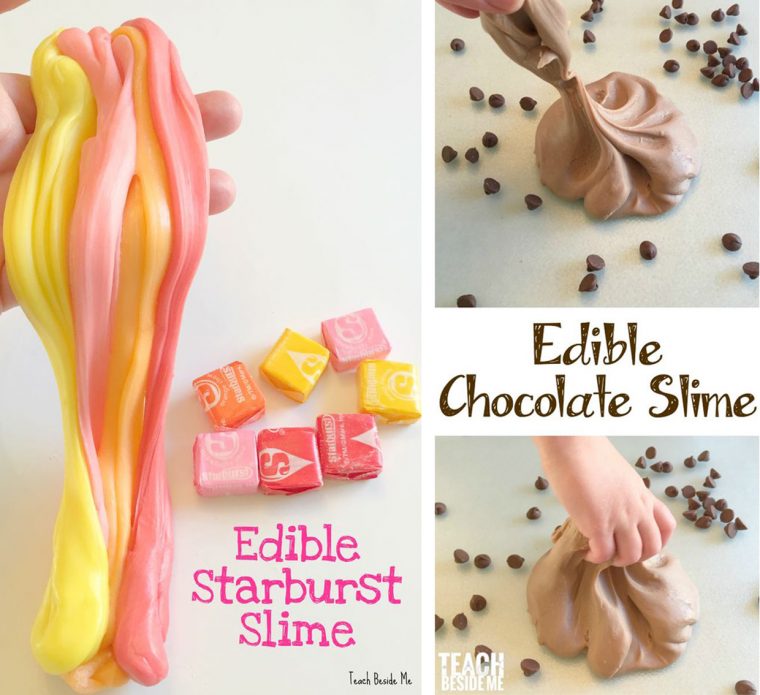 I'm in love with this coat, and as it happens I purchased a bunch of beautiful checked wool when I was in London. Some of it might go toward this purpose, maybe with the Lisette for Butterick B6385 coat pattern. Actually, B6331 might be better for this style. But then again, I actually purchased the wool with the intention of sewing a coat for S, so we'll have to see about that.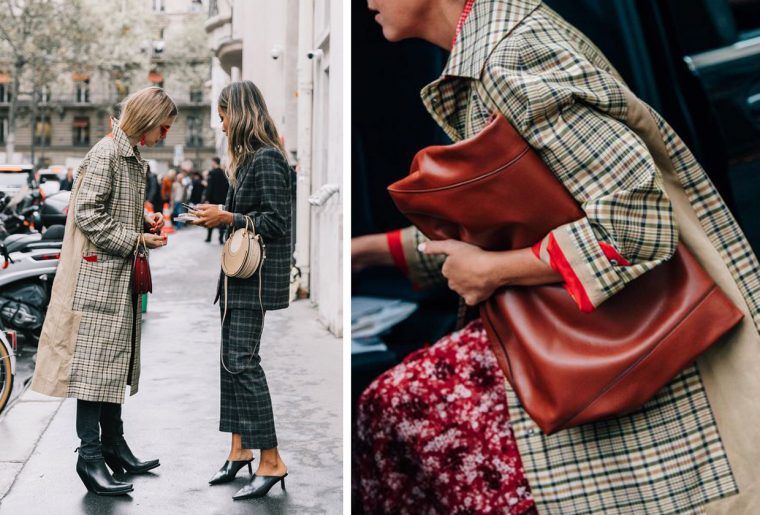 Woodland Stroll Cape ideas. Or Forest Path if you're sewing for a little girl.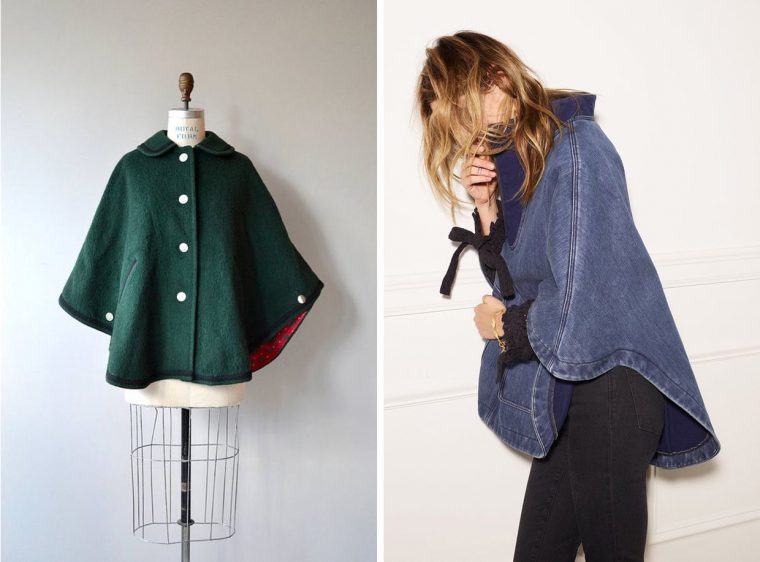 These photos are getting me all excited for one of our upcoming winter Lisette for Butterick patterns. I've already purchased a black sweater knit and some faux leather to sew them up, since I try to sew all my Lisette patterns when they come out. Can't wait to show you this one! (Hey, I just clicked over the the Butterick website and realized that B6493 is on the cover! What a surprise!)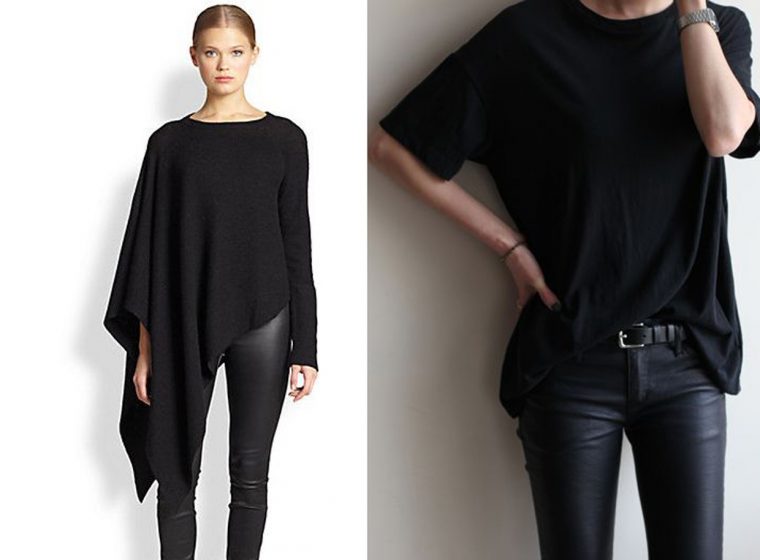 More Playtime Dress ideas. (It's such a versatile pattern, it lends itself to lots of uses!)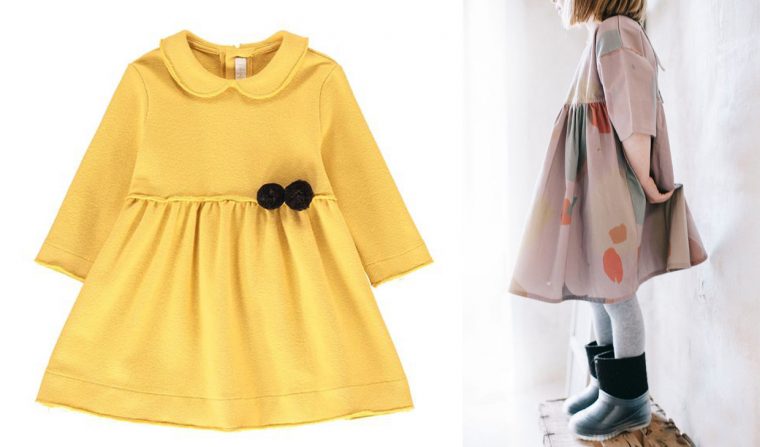 Weekend Reading
What have you got planned this weekend? I'm hoping to finish a woven Chai Tee I started ages ago, but we're also really looking forward to a friend's visit. If I finish the Chai Tee I promise to show it to you next week, OK? By the way, we're planning a little surprise for next weekend's links: we have a special guest writing for us! Stay tuned to see who it is, and have a great weekend.