Don't forget that our big "Before Black Friday" sale ends tonight at midnight ET. (Yes, the sale goes through Black Friday, even though we're calling it our "Before Black Friday" sale.) Make sure to place your order for any of our Oliver + S, Liesl + Co., and Straight Stitch Society patterns before midnight tonight. When you use coupon code Holiday2017 during checkout, you'll receive 40% off your purchase.
We're also pleased to let you know that our friends at Creativebug have a great Black Friday sale for you as well. This one is available through next Tuesday.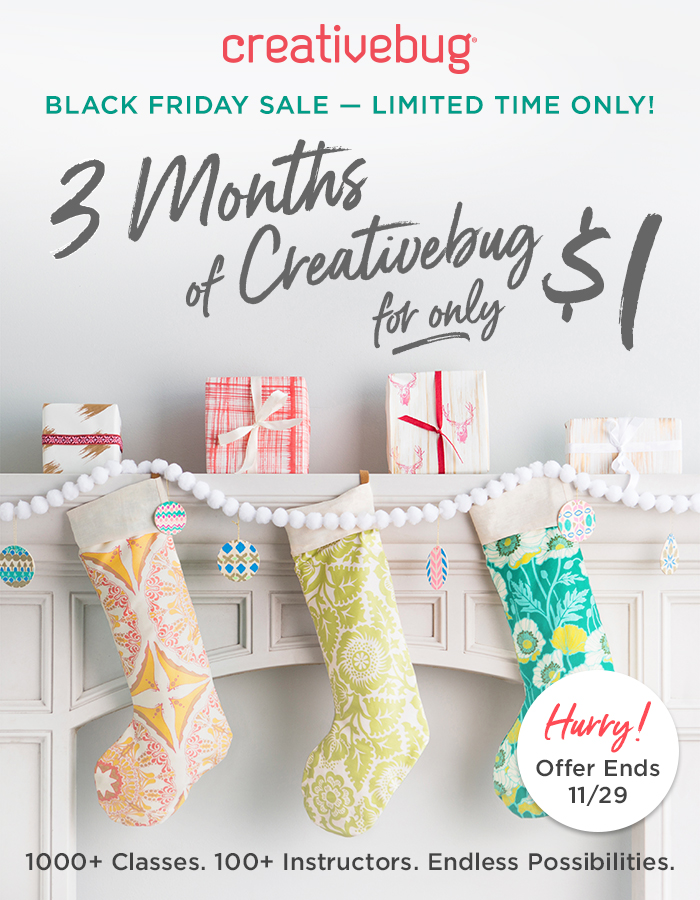 From now through November 29, you can purchase a three month subscription to Creativebug for only $1. You'll get unlimited access to over 1,000 classes taught by more than 100 instructors, including more than 20 of Liesl's courses. What more incentive could you want to give Creativebug a try?