For this edition of Sew + Tell we have Debbie sharing and talking about the lovely Liesl + Co. Late Lunch Tunics that she sewed for herself. Glad to have you here Debbie!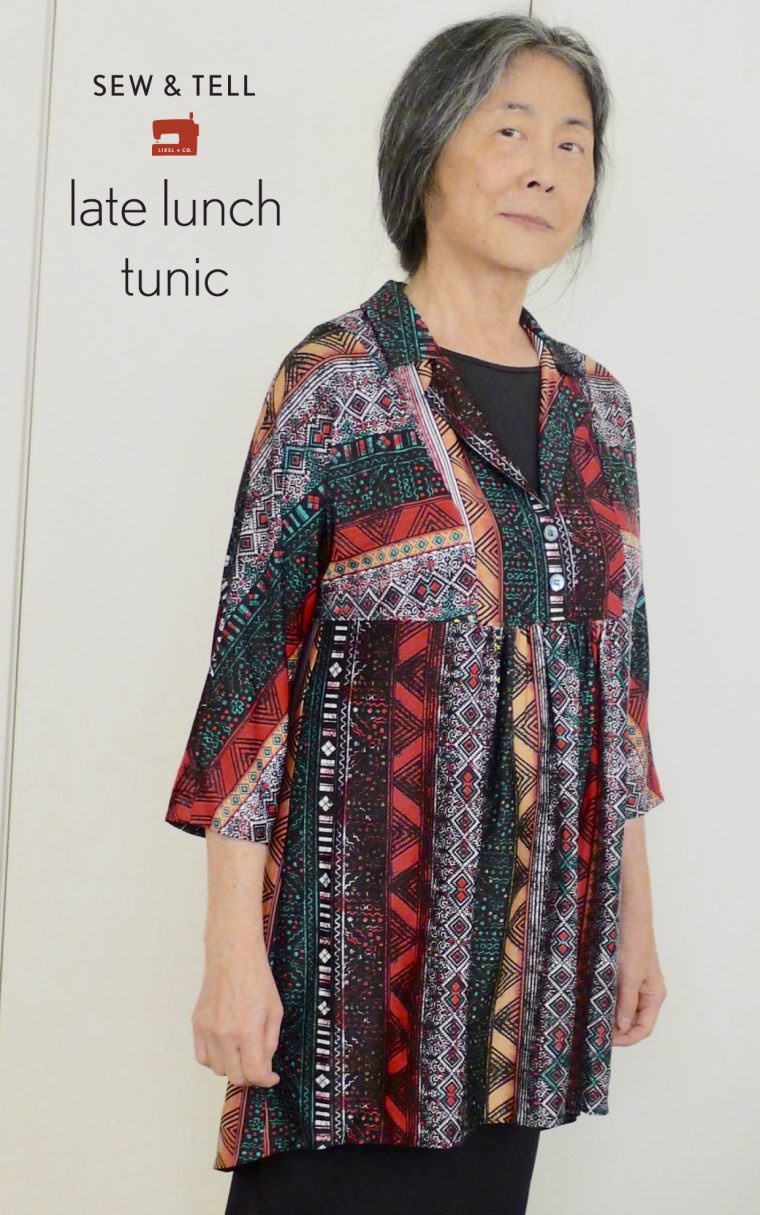 Name: Debbie
Where can we find you on the internet? Pattern Review
Project Details
Link to your projects: Here and here
Pattern used: Liesl + Co. Late Lunch Tunic
Fabrics used: Nani Iro double gauze and ITY jersey

Did the fabrics work well?
Yes, both worked well, although each was very different from the other.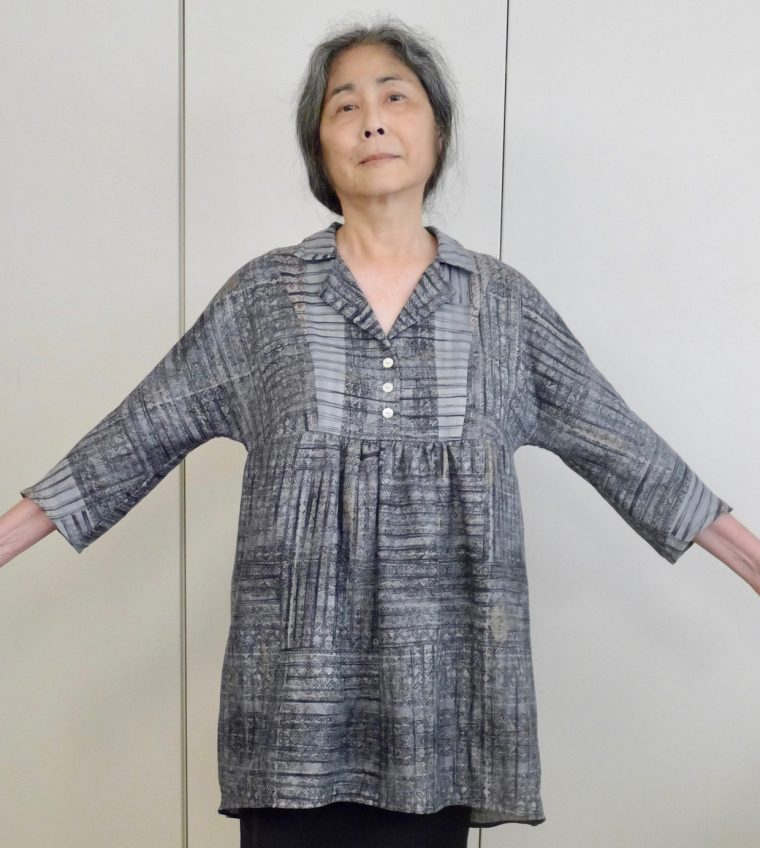 How did the sewing go?
This pattern goes together really beautifully. Be sure to follow the instructions for the bodice! As with all Liesl + Co. patterns, the instructions are very detailed. If you are an experienced sewist you should have no problems with them.
What was the best part?
The finished garments, of course! I love to put together great fabrics with a pattern that has enough pieces to allow for thoughtful placement of stripes and borders, and this tunic fits the bill beautifully. The tunic made with ITY jersey was inspired by the striped sample tunic on the Liesl + Co. website here. The Nani Iro double gauze was crying out for a pattern that would allow me to use the border, and the Late Lunch Tunic was perfect for it.