Today we have an appearance from our old friend, Flat S. The last we heard from her she was in The Netherlands. Now she's reporting in from Ghent, Belgium where she has spent time with Nele and family. The talented Nele is no stranger to the blog, she has shared her Scalloped Yoke School Photo Dress and Adding Bows to Welt Pockets tutorials. Here's Nele with what Flat S did and saw on her visit.
After her trip from Australia to the Netherlands and her adventure at customs, Flat S chose to take traveling easy for a while. So, she took the train from Eindhoven to Ghent (which takes only three hours). Luckily, she was now recovered enough to do some serious sightseeing. So, we were very happy Flat S was willing to stay with us, because we love our city and really enjoyed showing her around.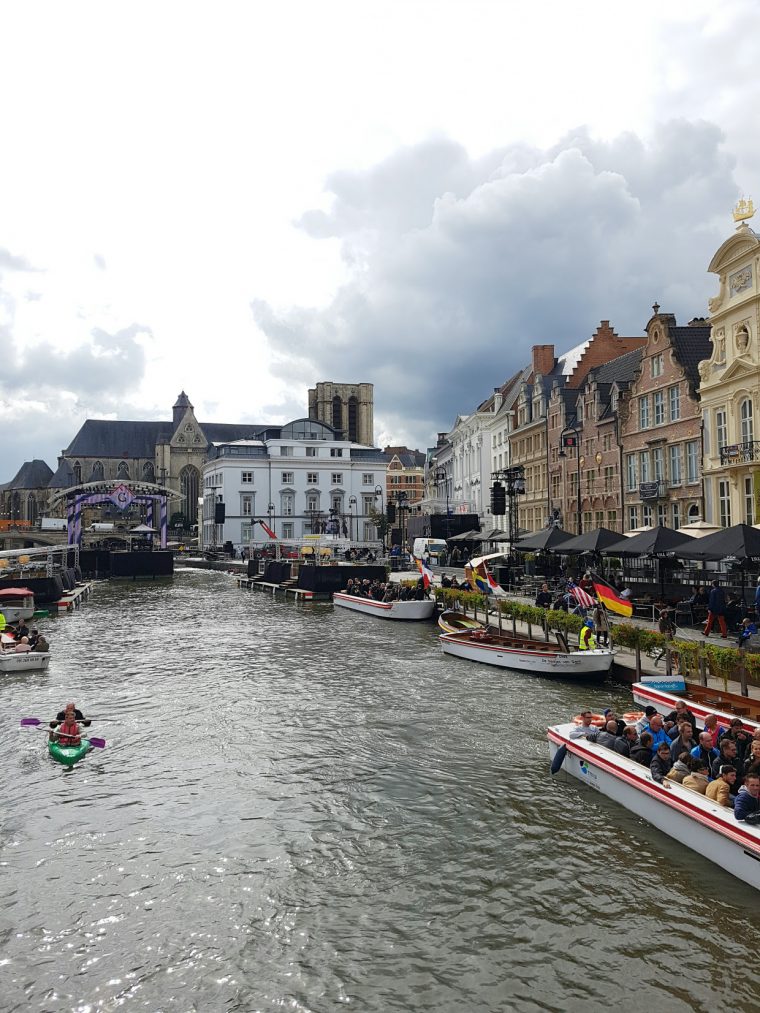 The weekend of her arrival we took Flat S for a walk through the old city center. That happened to be the first weekend of the Ghent Festival of Flanders, so our Korenlei and Graslei were looking a bit different than usual, with the extra pontoons and the stage above the river.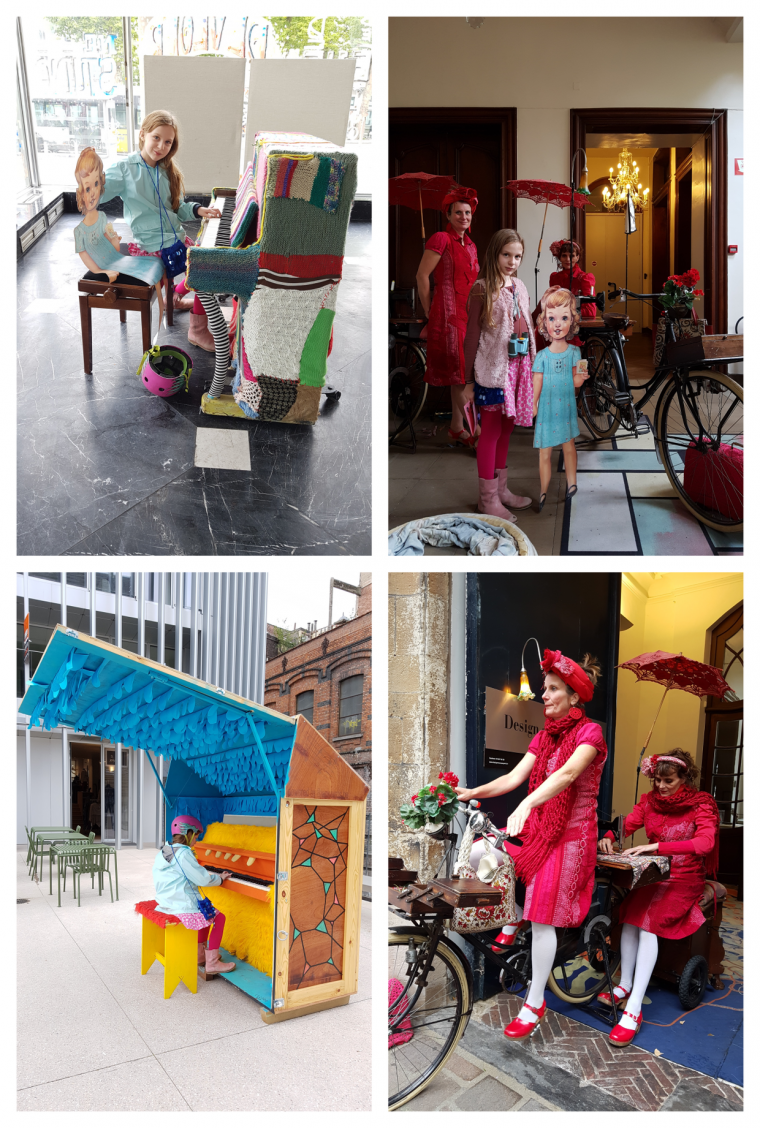 We discovered two of the six pianos of the musical project 123-piano and met two colorful seamstresses on a bike.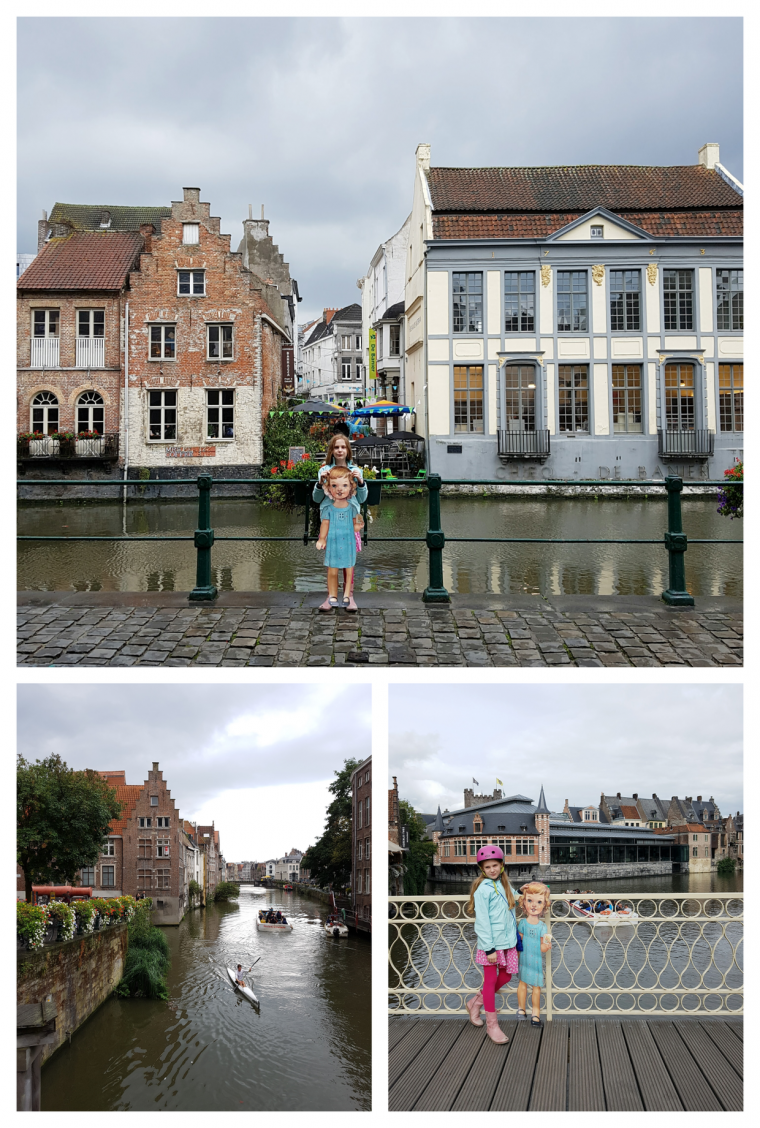 Flat S really enjoyed the medieval city center with all the water and the old houses and streets.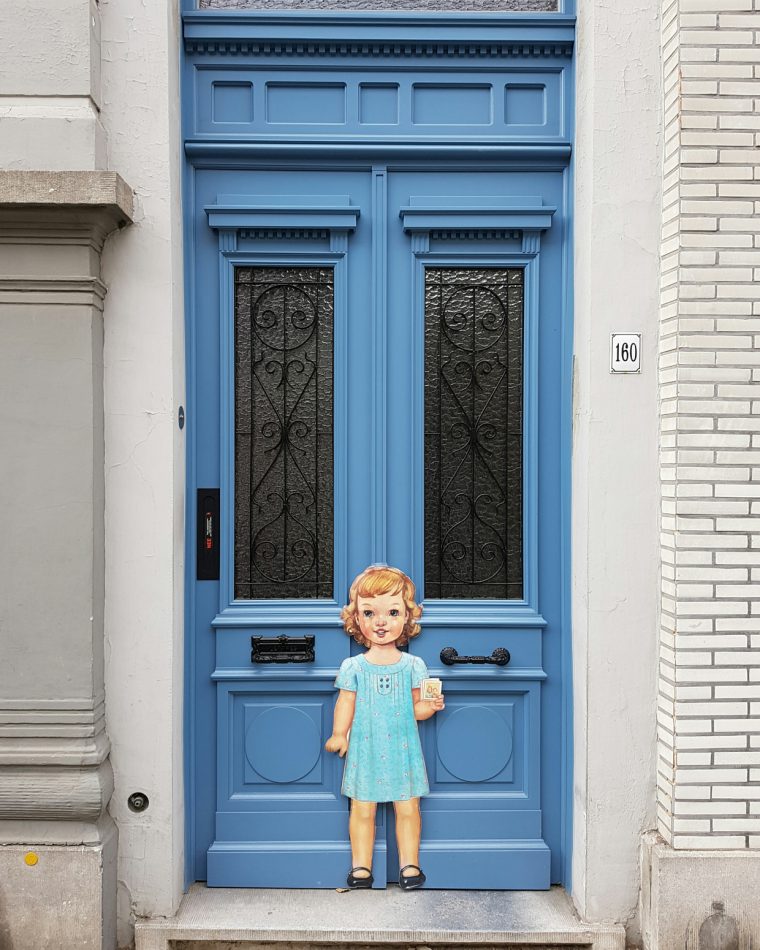 Did you know that Ghent is also the perfect location for a #doorphotobomb?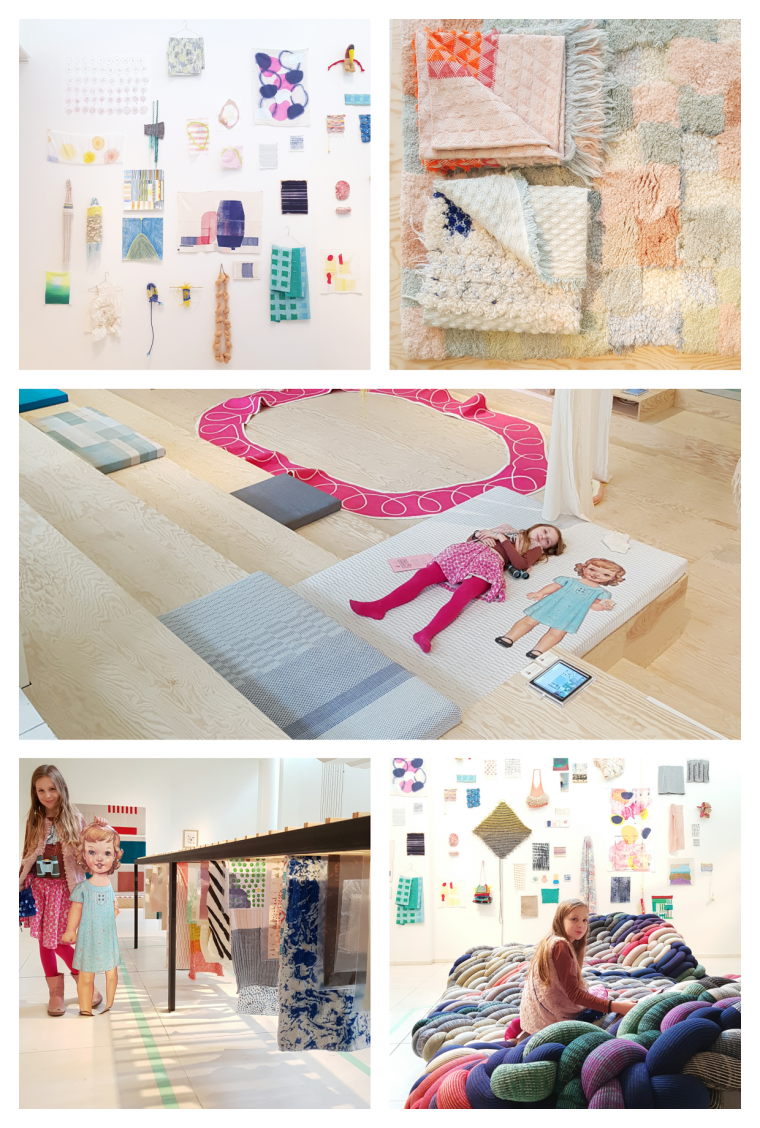 Ghent has a lot of beautiful museums, but time was limited so we had to choose. Because there was a very nice exhibition running, we chose the Design Museum. The exhibition, called Rechts/Averechts (Plain/Purl) marked ten years of Textile Design at KASK / School of Arts. So inspirational!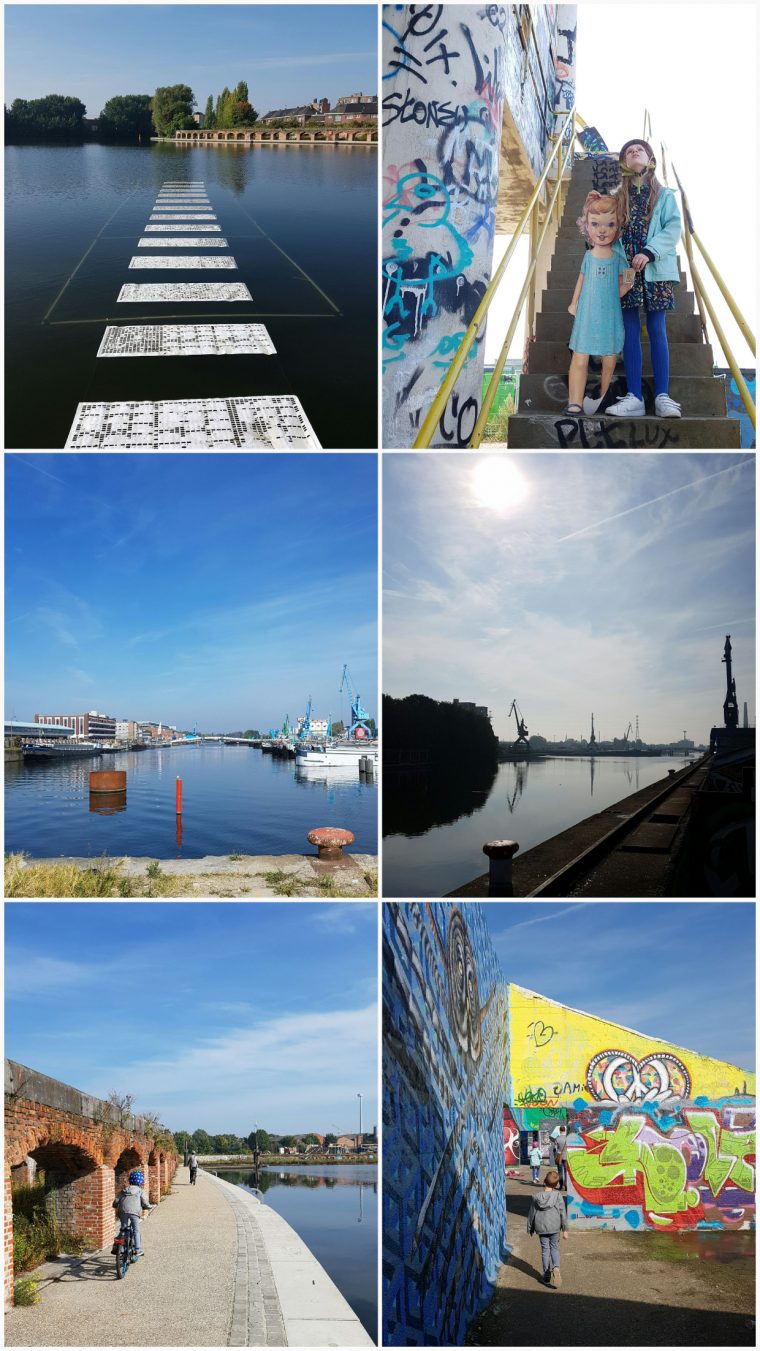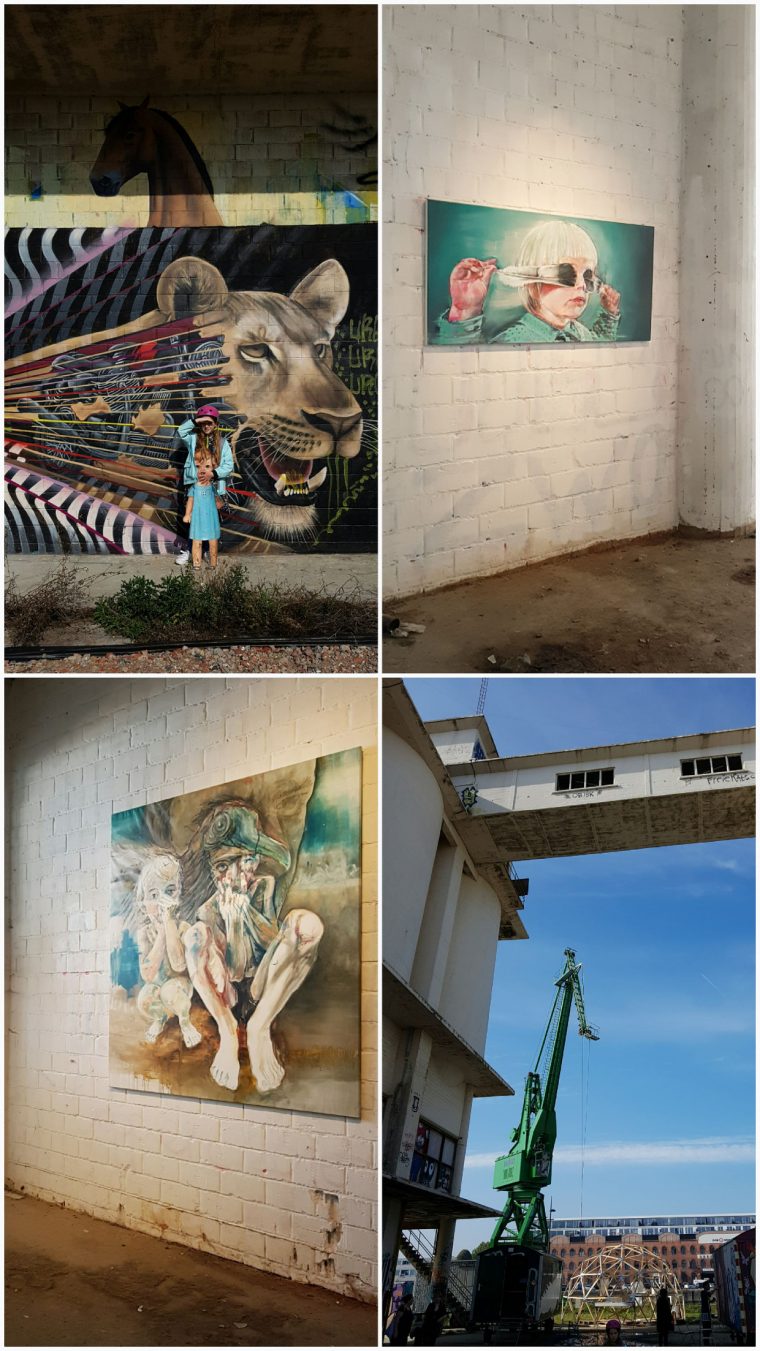 On another day, we took Flat S on a bike tour around the old docks of Ghent. This area is in transformation and will soon be a new urban district. On the day of the bike tour the old docks hosted the street art festival SORRY, NOT SORRY. The weather was nice and we had a good time there.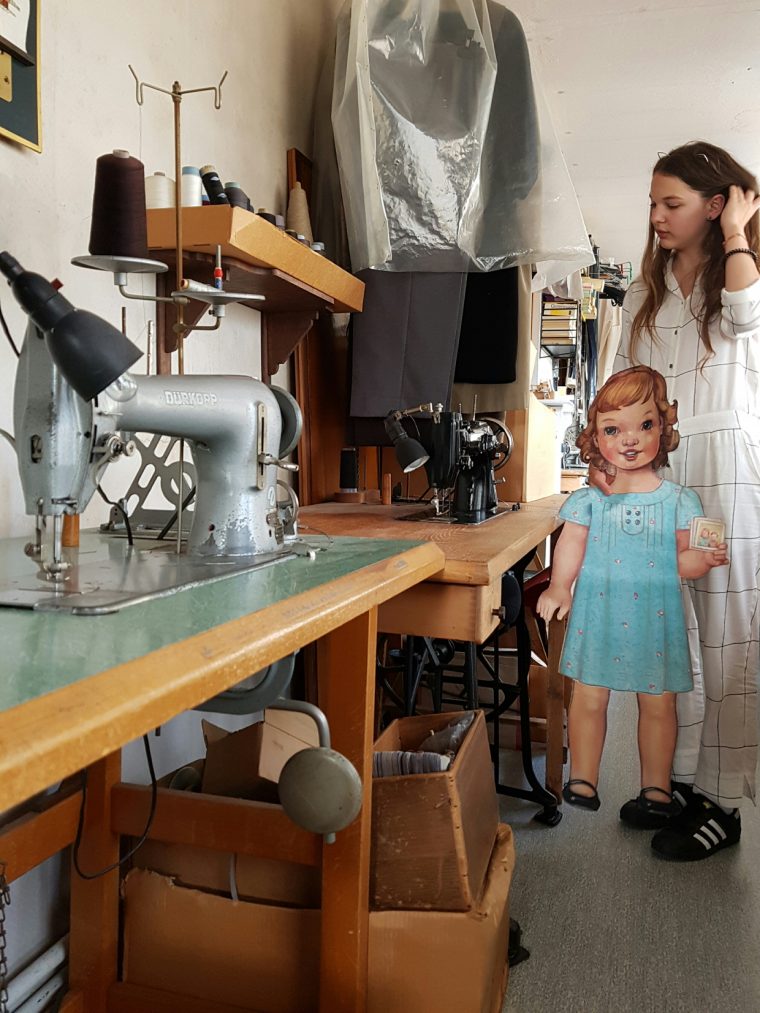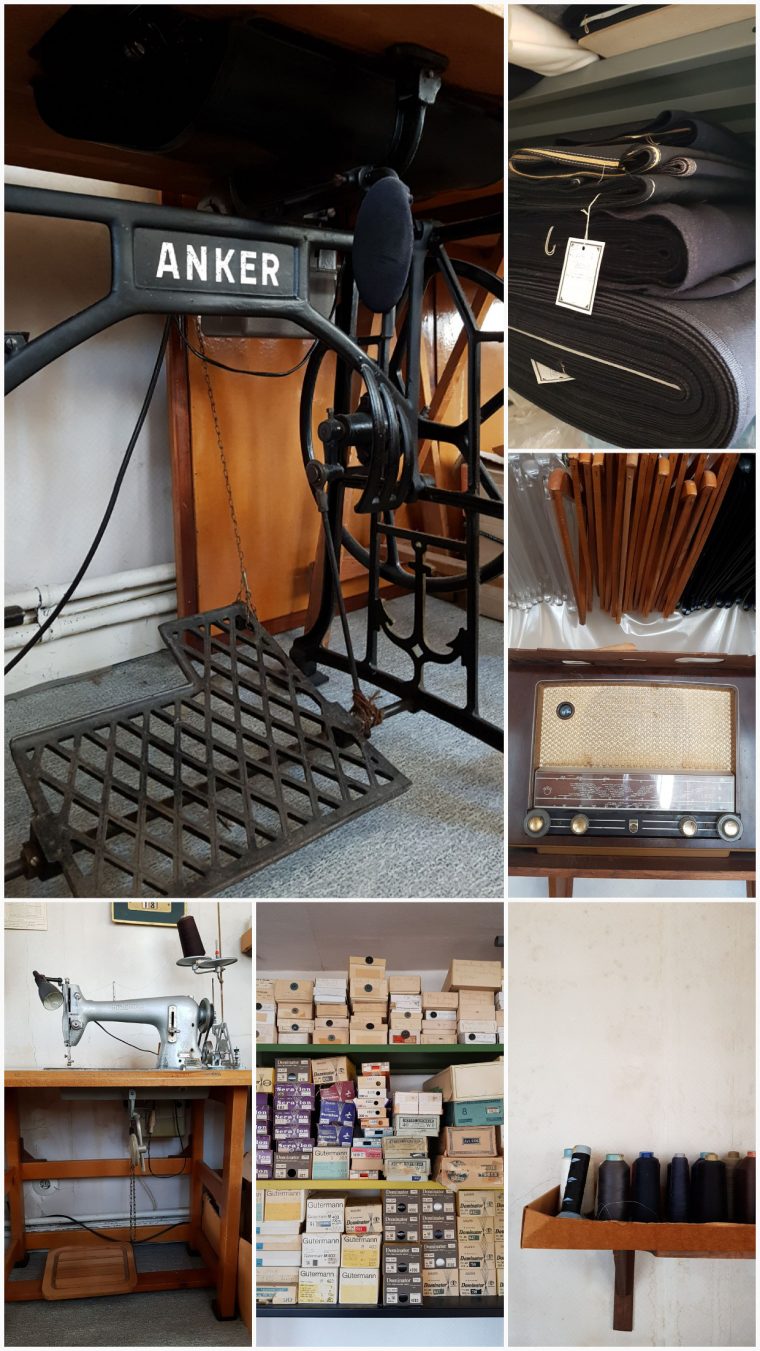 Before Flat S took off for new adventures in other places we took her to Bruges. From Ghent, it only takes 30 minutes by train to get there. My grandmother who lives in Bruges turned 97 that weekend and we paid her a visit. My grandmother was a seamstress before she retired and my grandfather (who passed away 15 years ago) was a tailor. We were able to show flat S the old atelier where my grandparents have worked their whole life.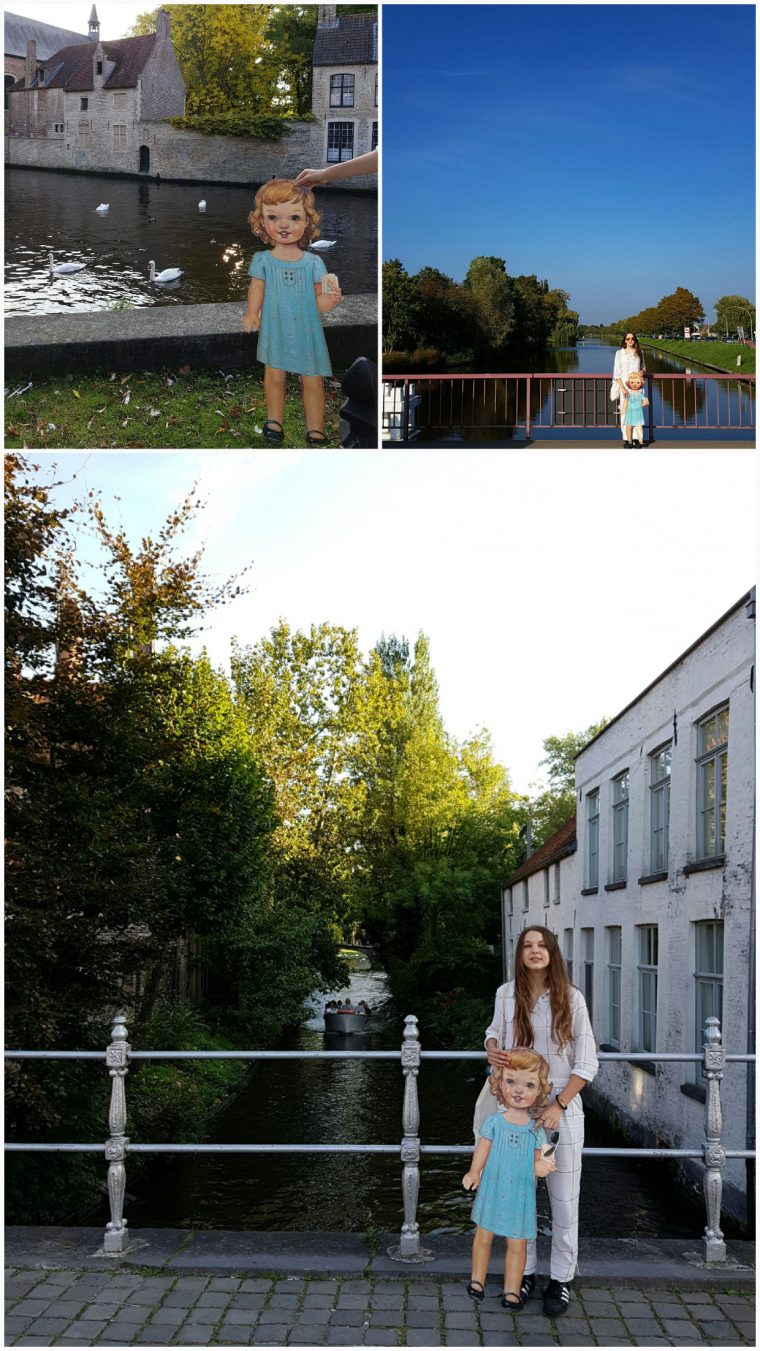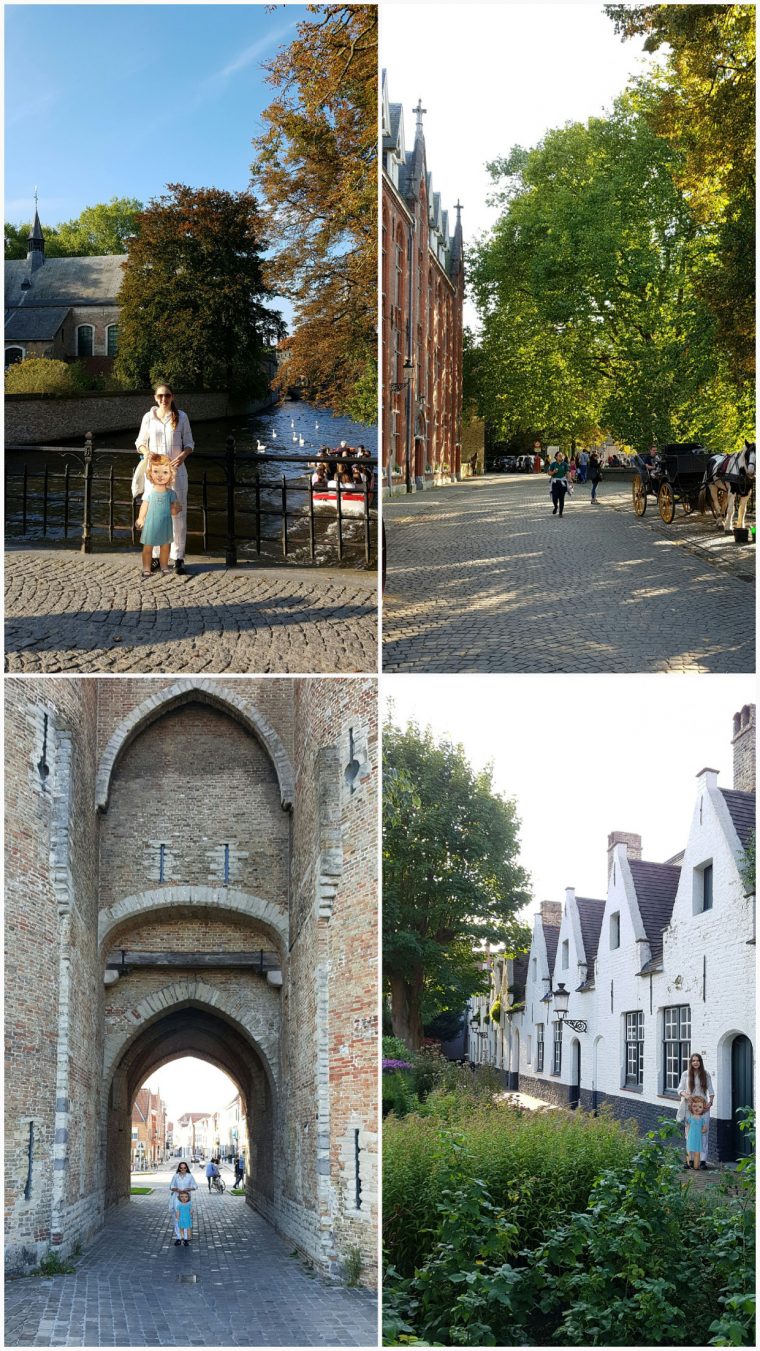 After the visit to my grandmother we walked through the medieval city center of Bruges back to the train station. Flat S was amazed by the 'Brugse Reien' (the canals), the picturesque streets, old houses, wonderful views and the romantic 'Minnewater'.
We hope Flat S enjoyed her stay at Ghent. We were very happy to host her and look forward to reading more of her adventures around the world. We hope she visits us again so we can show her Antwerp, and Brussels, and a lot of other nice places in Ghent.
Thank you Nele! Anyone have a guess as to where Flat S is headed next? As always, we are eager to see where she travels! Bon voyage Flat S!