When you first learn to sew you might wonder why every pattern piece has a grain arrow on it. What exactly is the grain, and why is it important?
Grain is the direction of the weave in fabric. It's important for draping and cutting apparel, and it's crucial to understand so your sewing projects will be successful. But don't worry; it's not very complicated.
There are three types of grain:
Lengthwise, or warp
Crosswise, or weft
Bias
Lengthwise and crosswise grain are both straight grains that align with the threads in woven fabric. Bias, however, is at a 45-degree angle to the length and cross grains.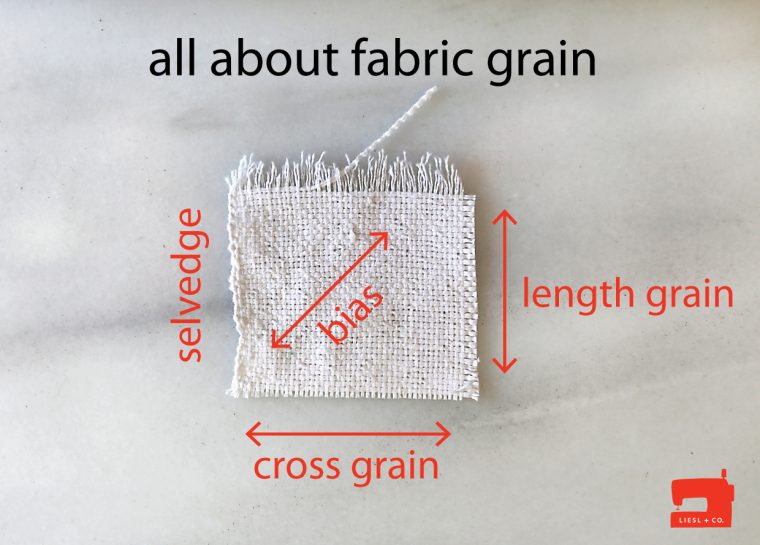 When you see grain arrows on your pattern pieces, they are usually intended to line up with the lengthwise grain on your fabric. (Sometimes it's fine to use the cross grain instead, and I'll talk more about that below.) It's important to cut your garments so they are on grain because if they're cut off grain they will torque, twist, and generally hang awkwardly. Grain is also important for a garment that's cut on bias. A dress that's cut on true bias will drape and cling nicely, but if it's cut off grain, or at an angle that's not 45 degrees from the length or cross grains, it will twist and look and feel unpleasant.
Here are a few additional tips to help you understand each type of grain.
Lengthwise Grain
Runs parallel to the selvedges, or tightly woven sides to a piece of fabric.
Has the least amount of stretch because the warp threads are usually the strongest and closest together.
Most garments are cut on the length grain because it drapes well and the threads are strong. A garment cut on this grain will wear the longest because of the strong threads.
Crosswise Grain
Runs across the fabric, from selvedge to selvedge.
Usually has some stretch, or give. This can be really useful for making garments that are comfortable to wear and last longer, too, since the cross grain will stretch across the shoulders with arm movement, etc.
Doesn't hang as well as length grain. (For cotton this difference isn't terribly important, so don't worry about it too much–see below.)
Can be used for special effects like stripes or borders. Occasionally you'll want to cut a garment on the cross grain to take advantage of a pattern like horizontal stripes or a border print along the selvedge of the fabric. Don't worry too much about the difference between cross grain and length grain when this is the case; the difference isn't so important.

Here's a border print from one of my fabric collections. We cut this Croquet Dress on the cross grain to take advantage of the border along the selvedge.
Bias Grain
Runs at a 45-degree angle to the length and cross grains.
Has a lot of stretch or give.
Can be difficult to work with because of the stretch. Bias needs to be handled with care because once it has stretched it can't always recover.
Very clingy when draped. Think of those beautiful gowns from the 1930's which were often cut on bias and looked so elegant and luxurious.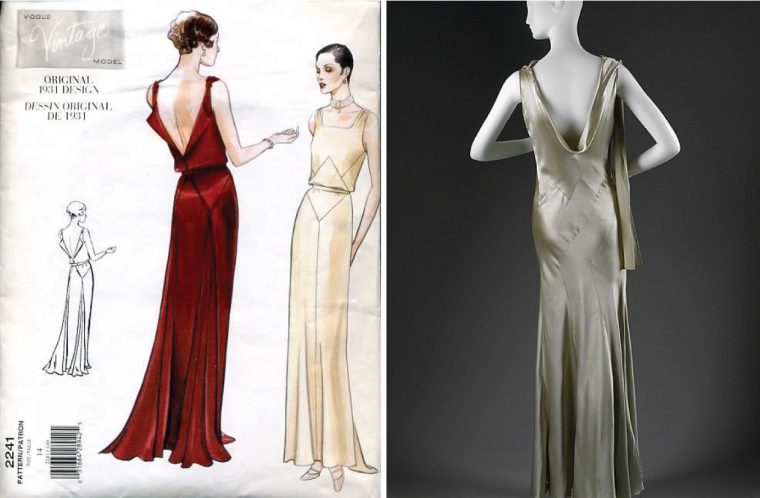 A Few Additional Tips
If you're not sure which is the length grain and which is the cross grain (for example, if your selvages have already been cut off), try stretching the fabric in both directions. The stretchier direction is mostly likely the cross grain.
Length grain threads are usually smoother, while cross grain threads can be coarse and slubby (bumpy).
Sometimes a fabric will get stretched and distorted during the finishing process, and the length and cross grain threads won't be at a 90-degree angle to each other. This can be easily corrected by tugging at the corners of the fabric to pull the threads back into position. Then press the fabric with steam to re-set the grain. Here's a mini example for you: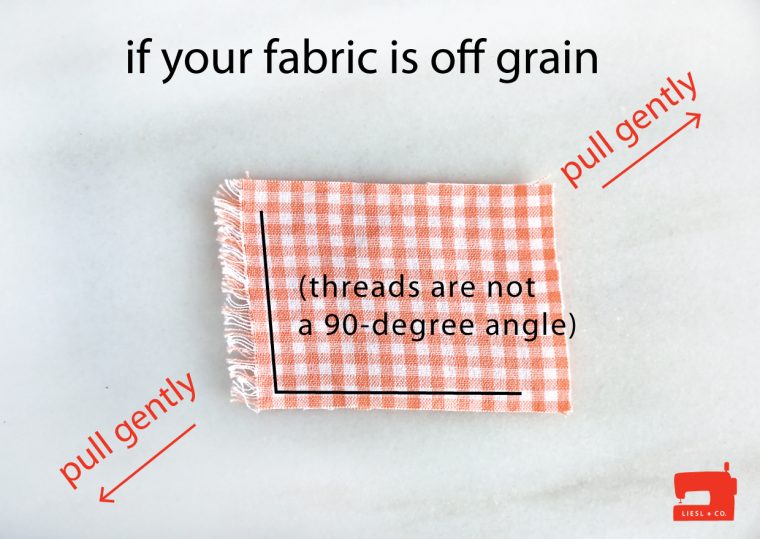 I hope this helps and that you've learned something new about grain, even if you've been sewing for a long time.
By the way, knit fabric is something entirely different, and we can talk more about that another day. (Here is a post to get you started if you simply can't wait.)
Tell us about your experiences working with fabric grain. Have you learned anything I didn't cover that you'd like to share?