Hello friends!
Can we talk about a delicate topic for a moment? When we develop new patterns we don't use professional models for our pattern covers. We do that for a variety of reasons, the first of which is because we want to highlight the beauty of "regular" people–people like you who will be sewing and wearing clothing made from our patterns. We always ask friends and acquaintances to model for us. We have had a variety of interesting and talented people appear on our pattern covers. For just our Liesl + Co. women's patterns, we've featured (among others) a human resources executive, a social media manager, a brain surgeon, a designer, and a student. Several of these women are also mothers. As it has happened, some of our models have been quite thin.
Unfortunately, our use of friends and acquaintances as models has generated some negative comments and emails that have been hurtful to the models. I want to be very clear here: body shaming in any form is not OK in this community. Everyone, of any size or shape, is welcomed here.
In recent years, the plus-sized sewing community has found a voice about body shaming, and I fully support this because no one should be embarrassed about his or her body. To support this community, we've expanded the sizing on our Liesl + Co. patterns (yes, I know some of you would like to see us increase the size range further, but that's another topic for another day…) and we've been including cup sizes in our patterns specifically to help provide a better fit for a diversity of sizes and shapes. I've also been giving a lot of thought to other ways we might be able to expand our offerings to further support the community.
But let's keep in mind that being body-positive applies to everyone–including women who are very slim and are at the other end of our patterns' size range. The important thing is that we're all healthy and taking care of ourselves. And I can assure you that everyone we have ever asked to model for us (including my own daughter S who is naturally slim and whose photos have also occasioned hurtful comments from some) is healthy and happy.
I think you know me well enough to know that I stand behind my principles and try to support our customers in every way that I can. I don't think it's too much to ask that you also support the lovely people who bravely stand in front of the camera for us. Modeling is not easy, and the person in front of the camera often feels very vulnerable. I think our models are beautiful, both outside and in. As I meet more people here in Spain, I hope to include a variety of body shapes on our pattern covers, and I hope you will be supportive of all of them. S is excited to model for one of our upcoming pattern covers, and I hope you will welcome her and speak positively about her very thin body as well. We're naturally slim in our family, and that's normal for us. There's nothing unhealthy about it. Enough said.
On to more pleasant topics! I'm back from a trip to London, and it was wonderful to meet so many of you at the Great British Sewing Bee Live show and to see a little of the city.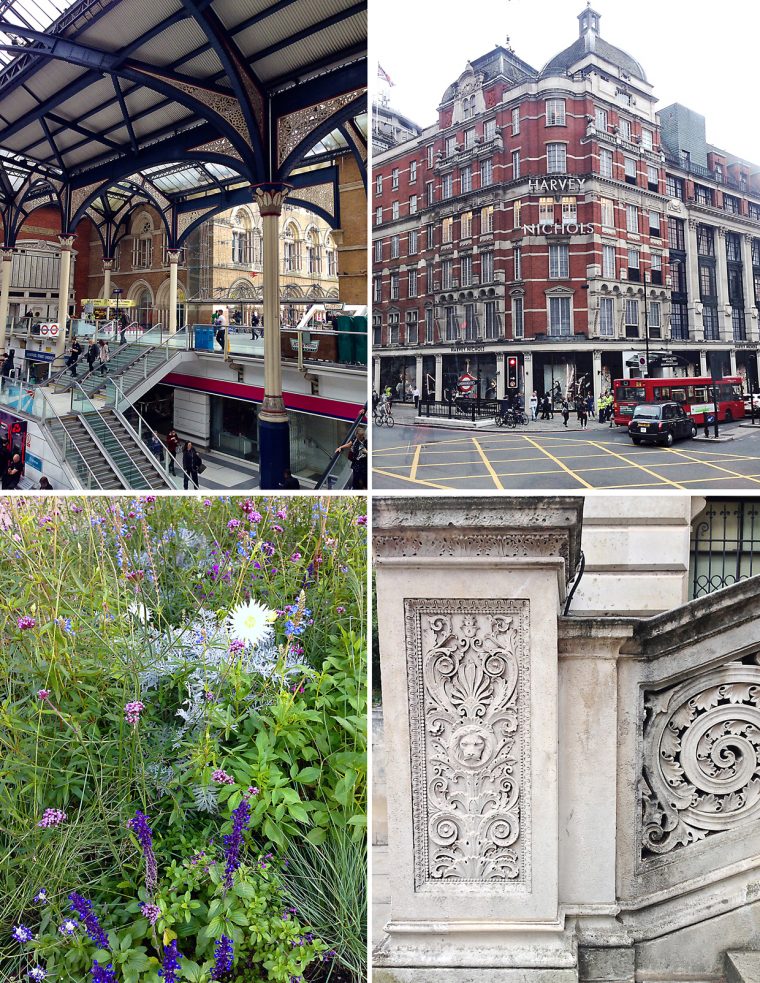 I had lots of great conversations at the event, and it was really exciting to be at a show that focused primarily on garment sewing. My word, the excitement about the yellow Lisette for Butterick B6423 coat pattern was amazing! The pattern sold out twice during the show, despite a large re-order. I had a great time signing patterns, answering questions, and learning more about you and your likes and sewing challenges. And of course it was fun to see some of the Lisette designs on the runway, which is always a thrill. I also had a little time to see the Balenciaga show at the V&A as well as the Anna Sui show at the Textile and Fashion Museum. The Balenciaga show was particularly good and well worth a visit if you get a chance.
Pinterest Picks
Do you like this multi-patterned shirt as much as I do? I was thinking it would be really fun to sew for Todd using our new All Day Shirt pattern, especially since Kaufman's gingham comes in three different scales which would make it really easy to get the same color and fabric weight. You could sew it in all one color or in a variety of colors all in the same scale. Also, this little dress is so sweet and would be darling as a tartan for the upcoming holidays. I'd use the Building Block Dress book to make it, of course.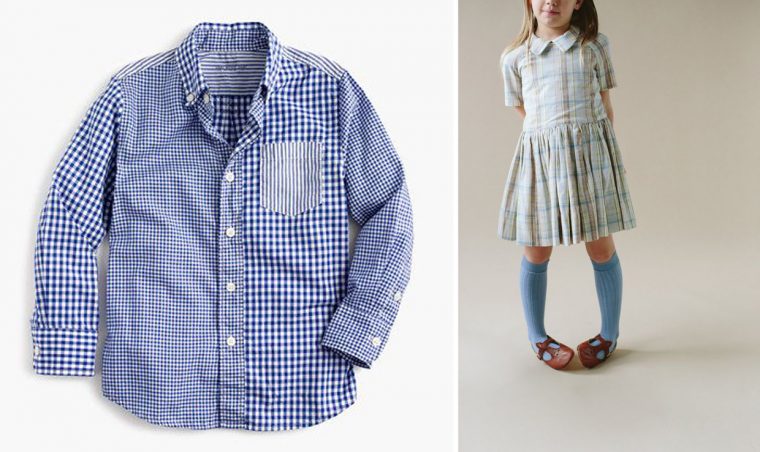 Speaking of shirts, gingham, and holiday outfits, I love the idea of sewing View A of the Recital Shirt with a lace or eyelet at the center-front princess-seam panels, sort of like this vintage Victorian blouse. You could pair it with a SoHo Skirt, maybe in a silk tartan. I'm more of a separates type, and I'd be all over this one for the holidays.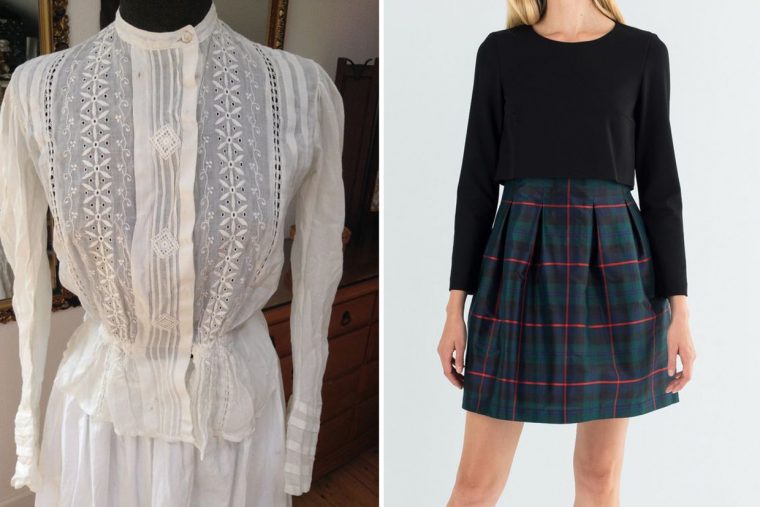 It's also been on my list for quite a while now to try sewing the Woodland Stroll Cape in a fake fur. Wouldn't it be fun? I love this color, too. Also, I've been looking for a fabric similar to this for the Lisette for Butterick B6482 dress. So far no luck.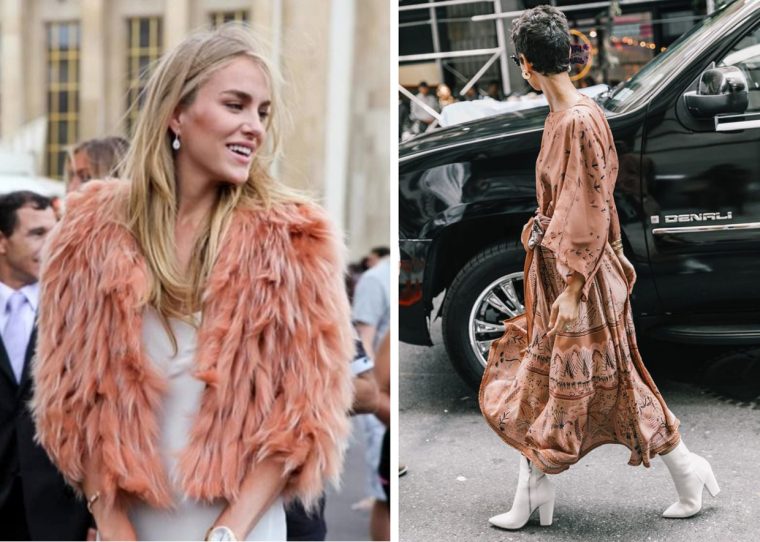 Weekend Reading
I'll be traveling back the the US next week (my grandma's memorial service), but Rachel will be here with all sorts of fun things, including a visit to Minneapolis and an appearance by an old friend! Have a great weekend.