Although in general boys patterns aren't big sellers, one pattern that's been a constant favorite among those of you who sew for boys is our Sketchbook Shirt + Shorts. Honestly, you've surprised me with your enthusiasm for this one. You've liked it so much and for so long that I thought it was time to re-visit it, this time with all the true shirt-making details we included in our Liesl + Co. Classic Shirt pattern for women.
So for those of you who sew for boys, here you go! I'm pleased to introduce the new Oliver + S Buttoned-Up Button-Down Shirt.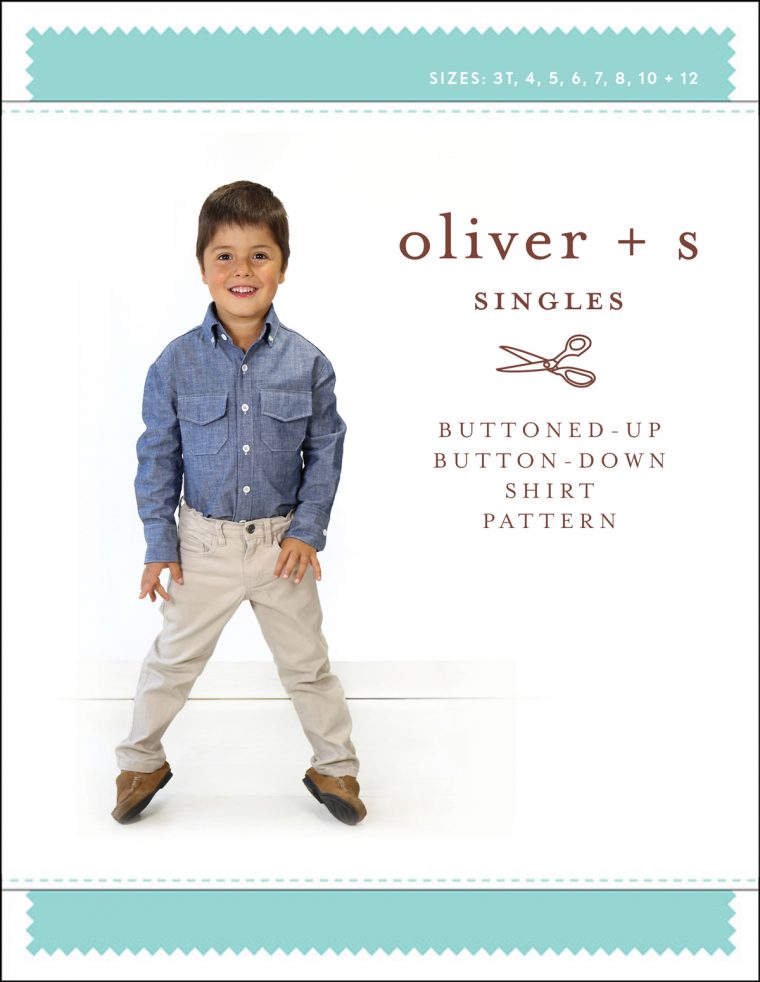 But even though there's a photo of a boy on the cover, this pattern is great for girls, too. S wore it last year as part of her school uniform, and this year she's continuing to wear it to school even though she doesn't wear a uniform anymore. It's a great basic for kids of every age, although because of the details we've decided to limit the sizes on the pattern to 3T-12.
Speaking of details, this pattern includes all the things you love about our patterns: a separate button-down collar and collar band (leave off the buttons and buttonholes for a standard dress collar), tower sleeve placket, and collar and cuff facings. The fit itself is comfortable and relaxed, so it's easy to wear.
Here is View A with its continuous (cut-on) placket and single classic chest pocket. This style is great for every occasion, from casual to super dressy. Wedding? Birthday party? Church? Christmas? Easter next spring? You're covered. This is the style that can go anywhere.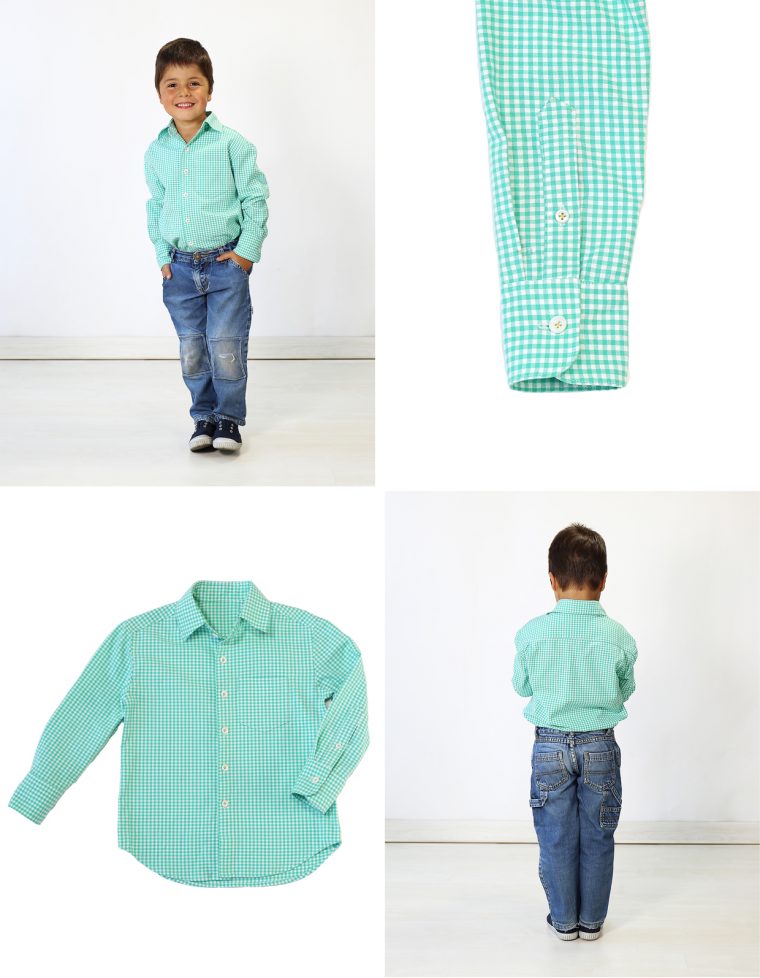 Meanwhile, View B is a bit more casual with a separate (set-in) placket and workshirt-style pockets with concealed button flaps. This is the version that's got personality and character. For your own little character, like our friend Francisco here.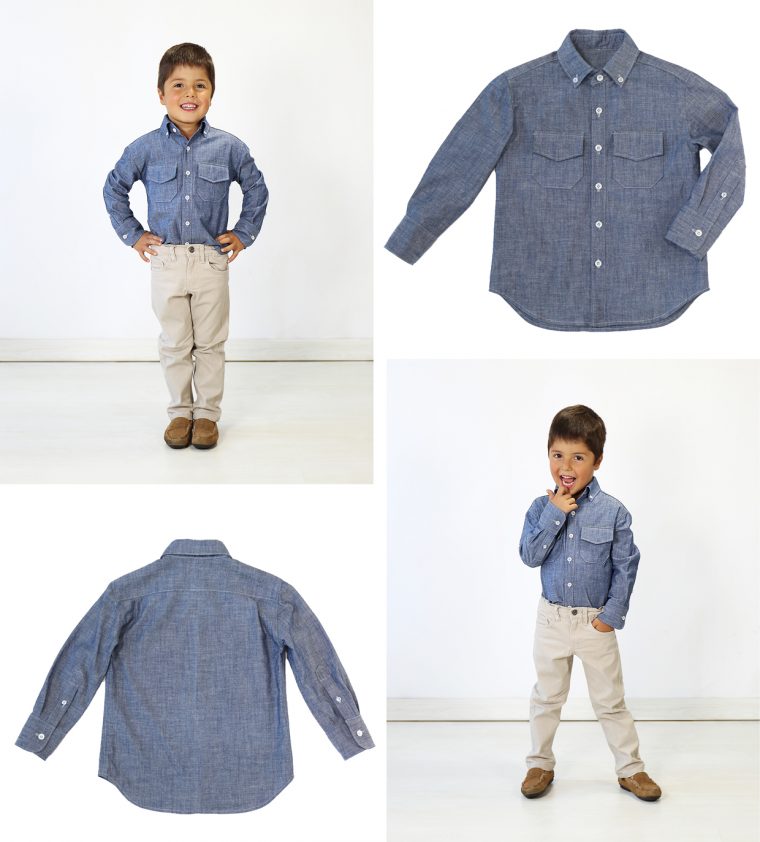 Either way, you'll be able to sew shirts for every occasion.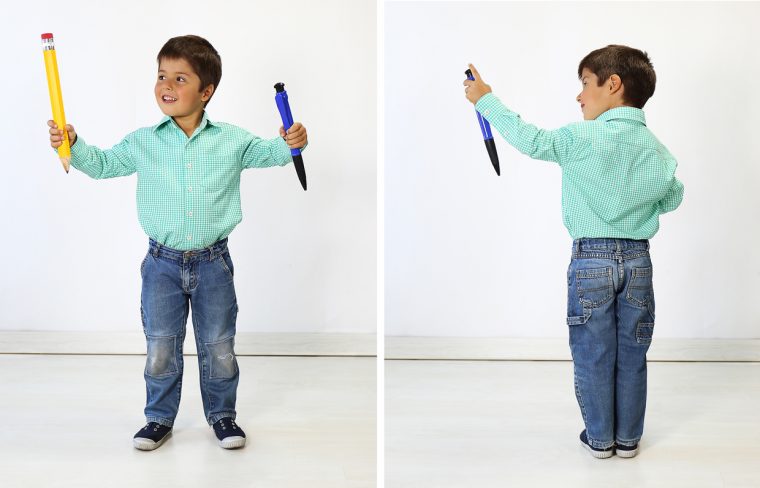 For fabrics, this pattern will work really nicely with almost any shirting fabric–including flannel for winter as well as lawn, gingham, oxford, etc. You can review this post for more fabric recommendations. For the samples shown in these photos I used Robert Kaufman's Folsom Crosshatch Denim in indigo and Carolina Gingham 1/8″ in seafoam. I've added a few photos to the Oliver + S Buttoned-Up Button-Down Shirt Pinterest board with more fabric and detail ideas for you, too.
Oh, you noticed, did you? This pattern bears a striking resemblance to the new Liesl + Co. All Day Shirt for men that we introduced earlier today. If you like, you can make matching (or almost matching) shirts for the big and small men in your life. Super cute, right?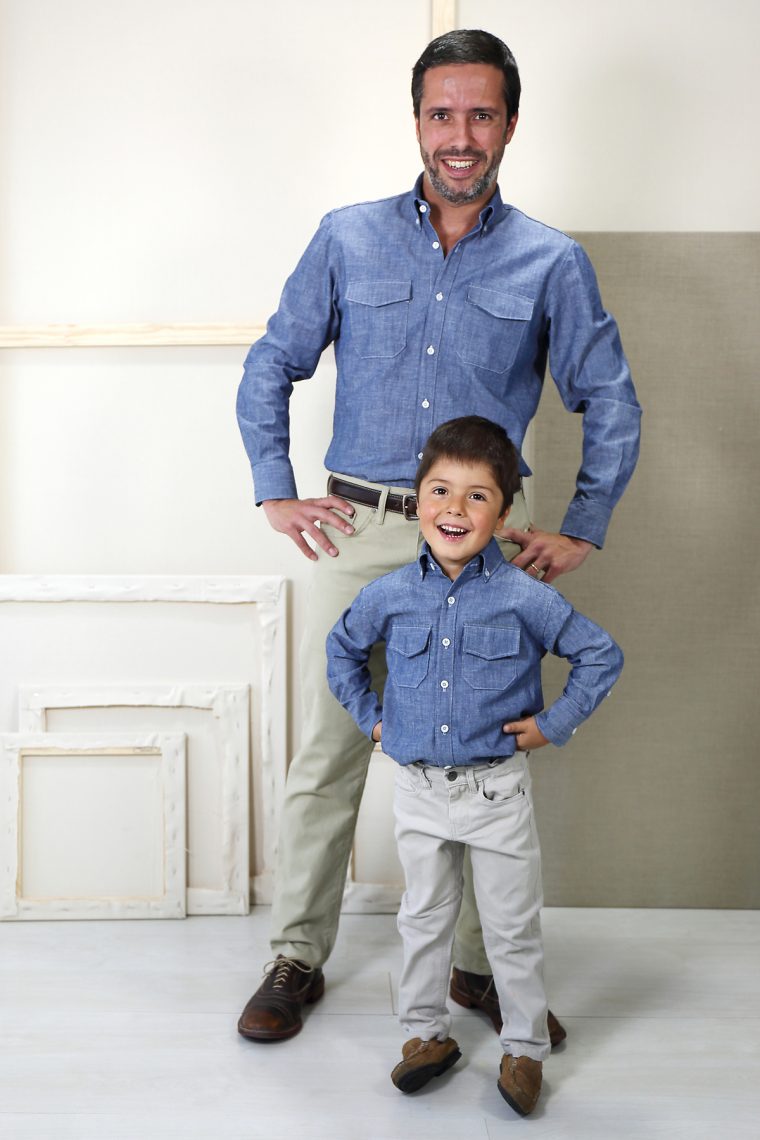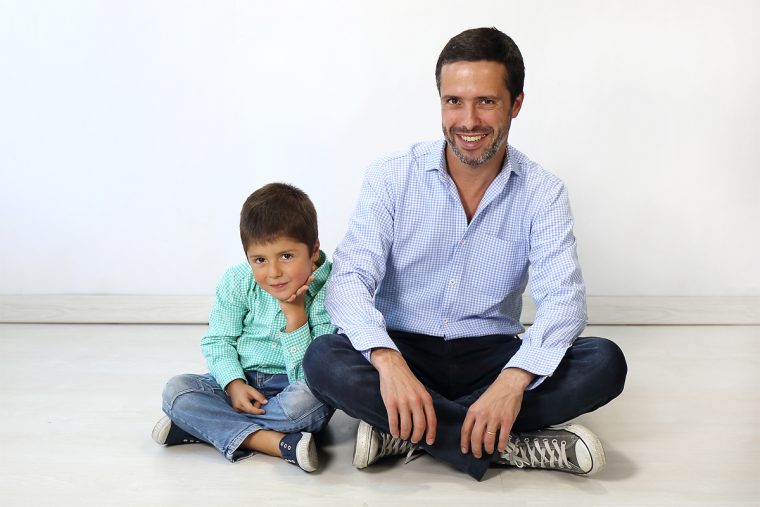 The new Buttoned-Up Button-Down Shirt will be available later this week as both paper and digital patterns. View the pages now to see the countdown clock to determine how long until you can get your copy. You can leave your email to be notified once the patterns are available if you like.
I hope you'll tag it #oliverandsand #buttonedupshirt on Instagram. Be sure to add your photos to the Oliver + S Flickr group, plus don't forget our Oliver + S Friends Facebook group where you can share your makes, ask questions, and see what everyone else is making with the pattern.
I know you're going to do great things with this pattern. You always do.
(And since I already know at least a few of you are going to ask what happened to the girls patterns this season, don't worry. I'm already hard at work on new girl patterns for next spring. You won't be disappointed! And in the meantime, there's always the Building Block Dress to keep you going.)