It's been fun to see everything you've been sewing for yourselves from the Lisette patterns! We thought it would be nice to do a little round-up of some of our favorites.
First up we have the lovely Beth here to talk about her B6411 Faux Wrap Dress.
This is not my first time making a pattern designed by Liesl Gibson and it will definitely not be the last! This is the Lisette for Butterick pattern B6411. I made the dress back in February and it seemed like I wore it immediately after it came out of the washing machine every time. I didn't get around to photographing it until now because I was either wearing it to go about my busy day or waiting for it to be washed. Now that the weather has warmed up I am not wearing it as much, which means I finally found the time to photograph it!
I found the dress very easy to sew and the directions were easy to follow. I made the dress in a cotton/spandex blend from the Bolt by Girl Charlee collection. The fabric design is called Tiny Tweed in purple and white. It is part of the Homestead collection. The weight of the fabric is perfect for the design. It is opaque enough that I do not have to worry about any show-through. It is also light enough that it works with the gathered sides. I would not recommending using a knit any heavier than this because of the gathers on the sides.
I made a straight size 10 and did not have to make any bust, waist or hip adjustments. I did have to shorten the skirt quite a bit (about 3″) to fall at the just-below-knee length, as designed. Being only 5′ 2″ tall, this is a common pattern adjustment for me.
This design is just right for my professional life. It is a good balance of comfortable and stylish. I have plans to make this dress again. I am thinking of making a sleeveless version for the summer months. Even though I prefer knee-length dresses, I can imagine this design as a sleeveless maxi length dress.
Mire sewed herself a new spring coat. It's the B6331 Trench Coat.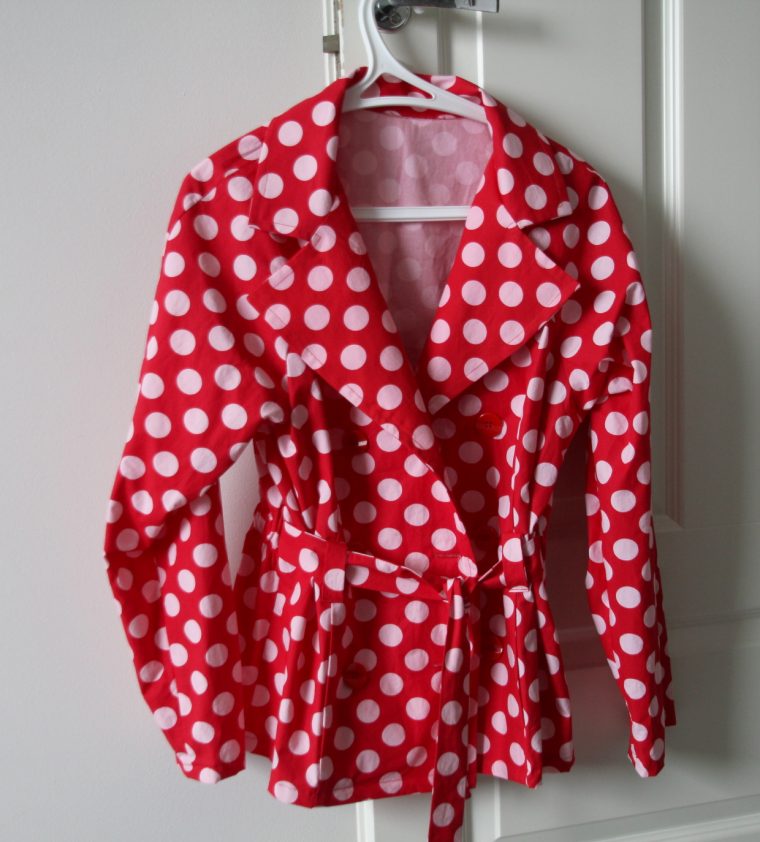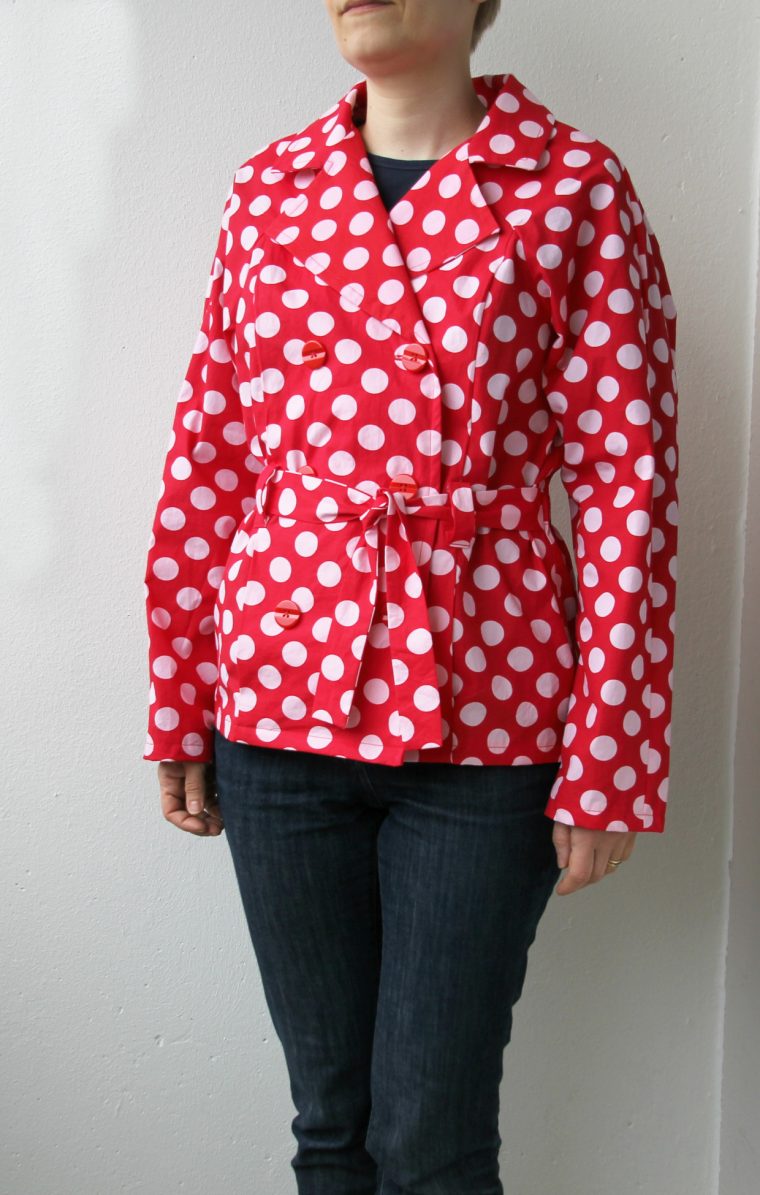 Up next is Laurence with her B6169 Moto Jacket. If you plan on sewing the moto jacket, you're in luck! We have a sew-along for it.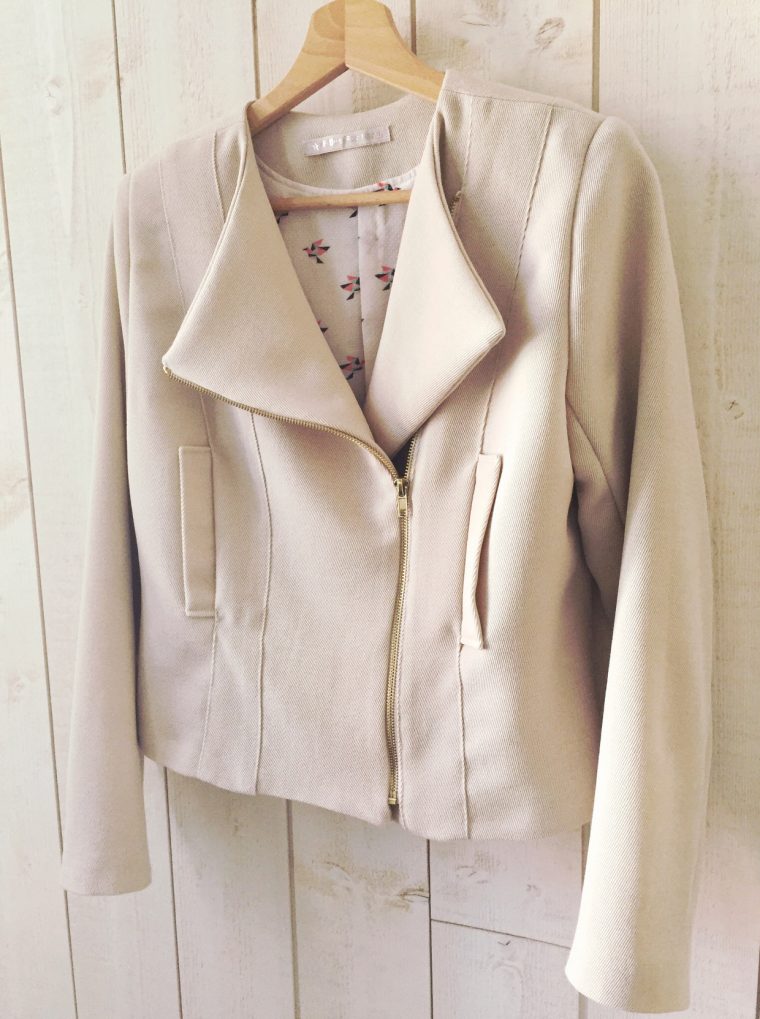 Shelley whipped up a B6182 Dress. Read all about it on her blog.
Shelley also recently made herself a fantastic B6360 Swimsuit! You'll want to read all about it on her blog.
Sharon looks great in her new B6169 Moto Jacket. Be sure to read all about her jacket on her blog.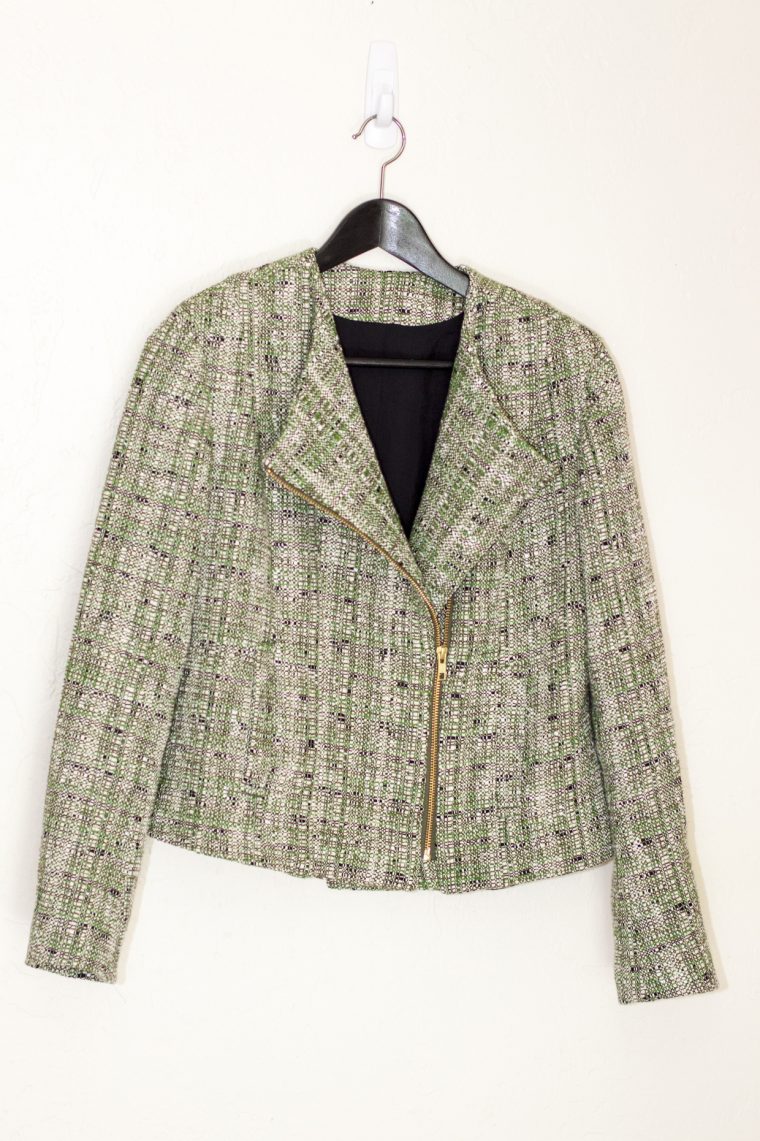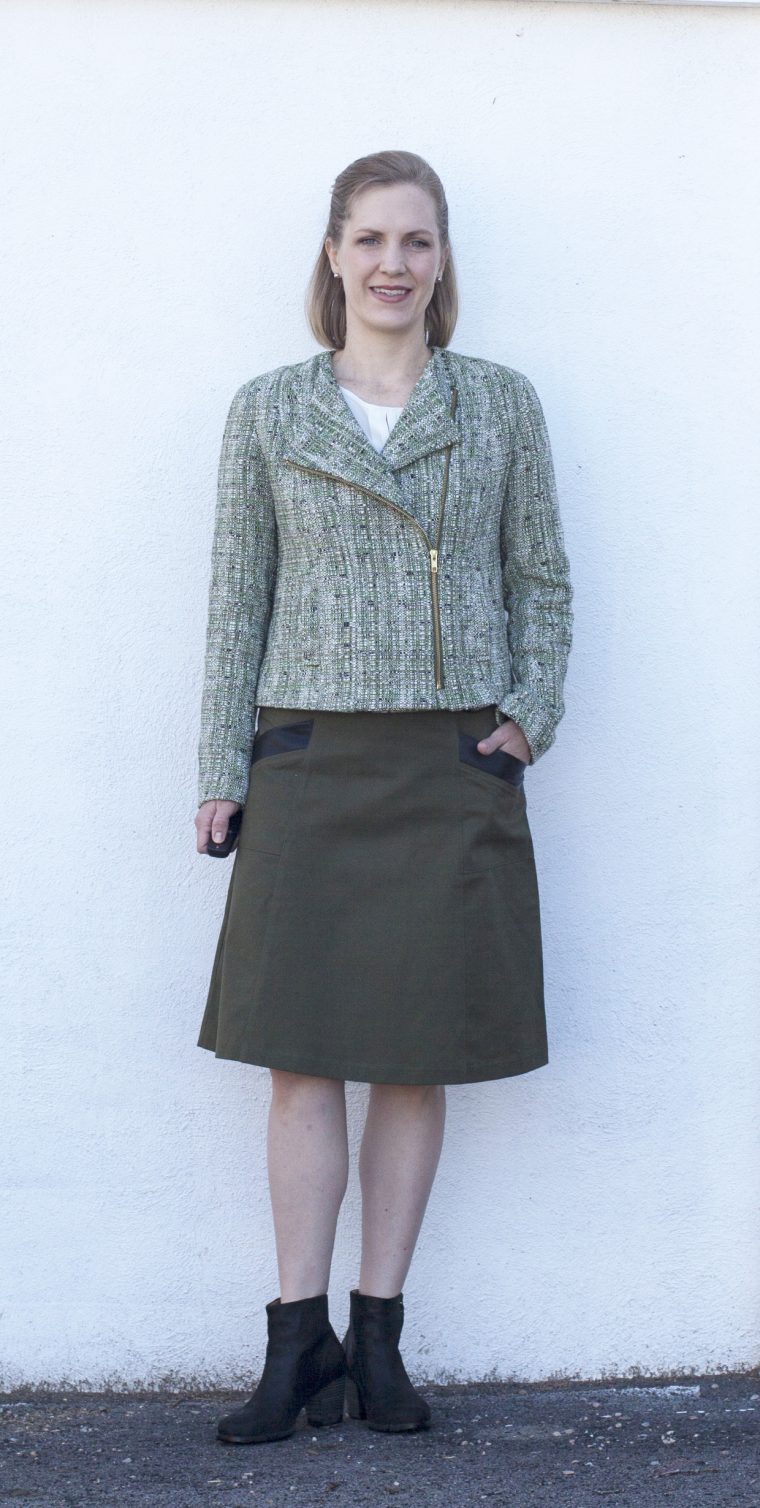 Lastly, Catherine used the B6295 Yoga pattern to create leggings and a top. I love how she criss-crossed the fabrics on the pockets!
See all of our Lisette posts by clicking here.
We always love to see photos of the Lisette clothing you make. Don't forget to tag your Instagram photos with #sewlisette and #butterick, so you can share your creations with other appreciative seamstresses.