Hello friends! I'm back with this month's installment of "Ask Me."

During our last installment we talked about picking prints and patterns for your sewing projects. Here's a related question that quite a few of you have asked.
How do you mix print and patterns?
I love this question because it's so much fun to mix prints! And until I took the photo to illustrate this post I didn't realize how much pattern I actually own and wear in my own wardrobe, despite consistently telling you that I wear almost only solids.
In general, there are three basic principles to follow when you're mixing patterns.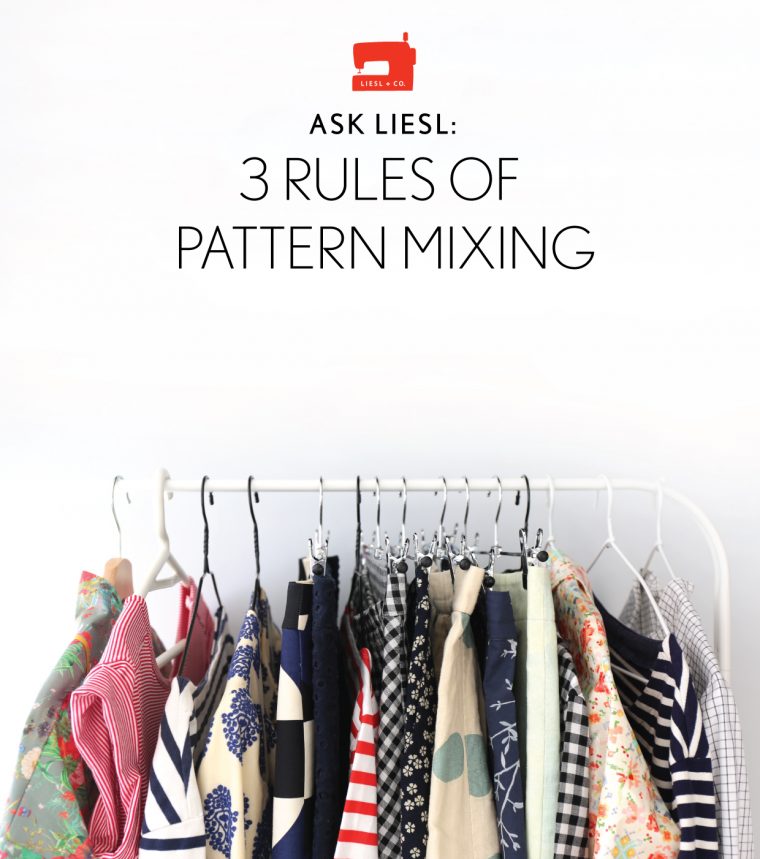 The Three Rules of Pattern Mixing
Rule 1: look for a unifying color between the prints.
Rule 2: mix different scales or sizes of prints.
Rule 3: mix types of prints: stripes with dots, stripes with geometrics, and geometrics with florals (or botanics), stripes with botanics or florals, etc.
If you stick with these three basic principles you'll have no trouble mixing and matching prints in your wardrobe and in your sewing.
Here are some examples to help you out and to give you some ideas. These first examples have a really tight color palette of navy or black and white, and they're quite safe with mostly a stripe and a polka dot, floral, or geometric.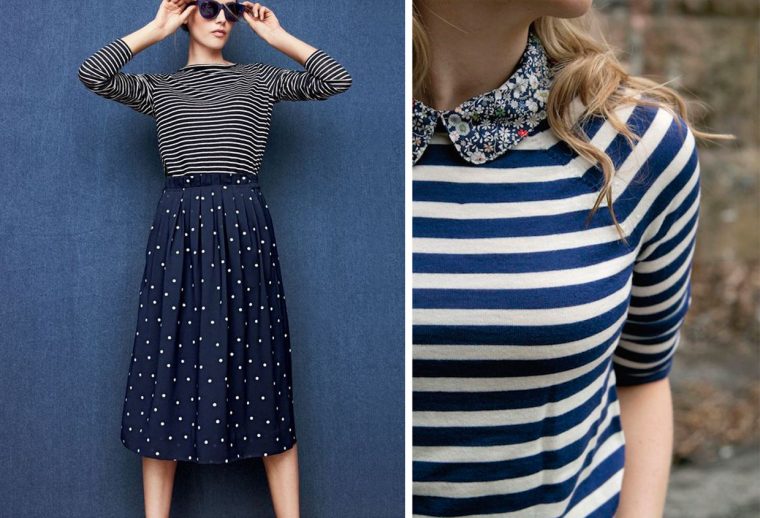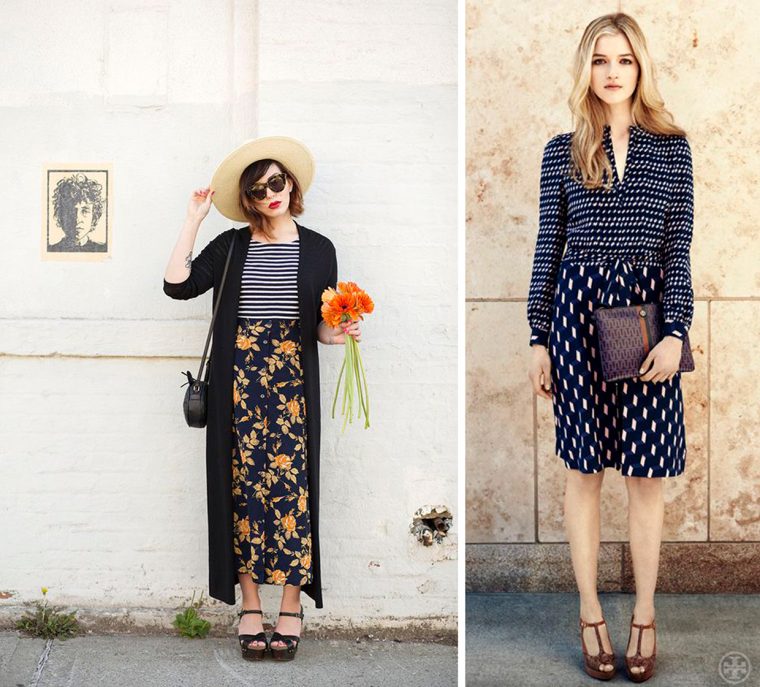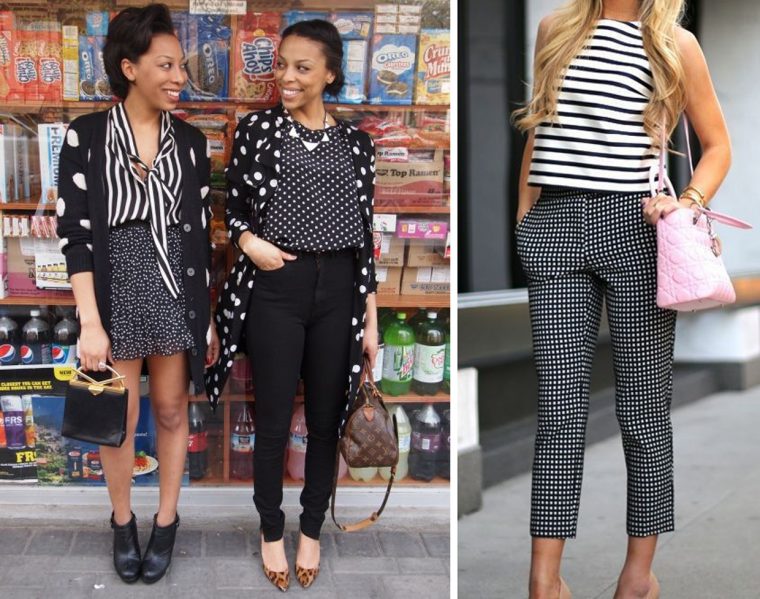 Here are a few examples that incorporate more color.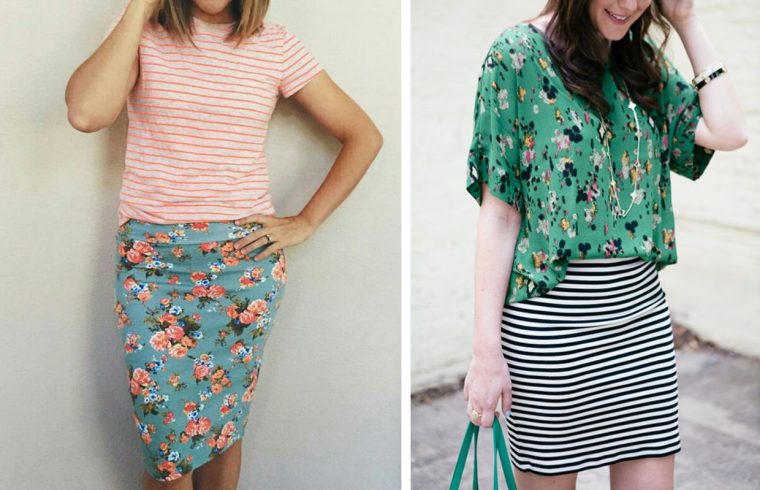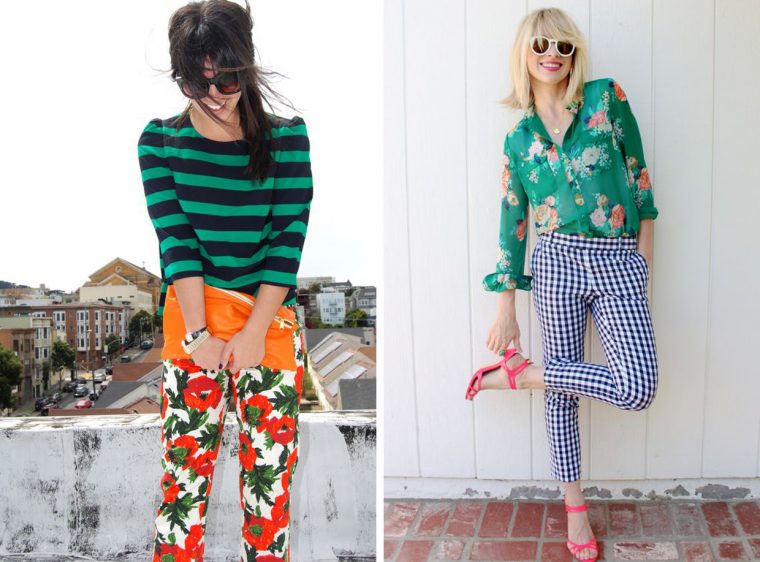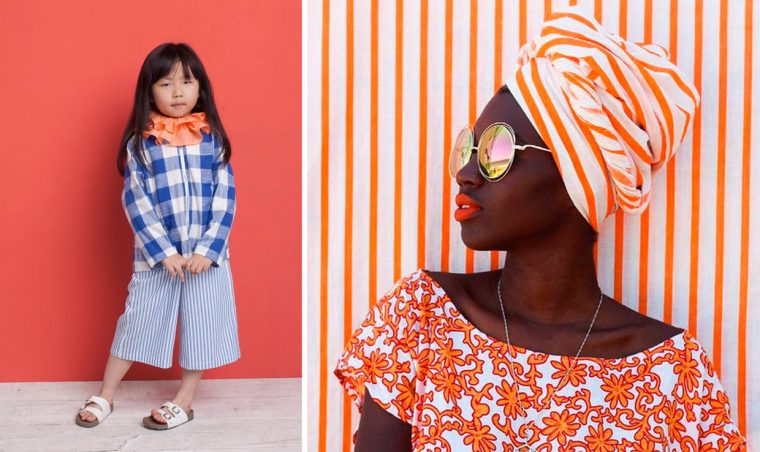 And here are a few that are starting to be more playful and take more risks.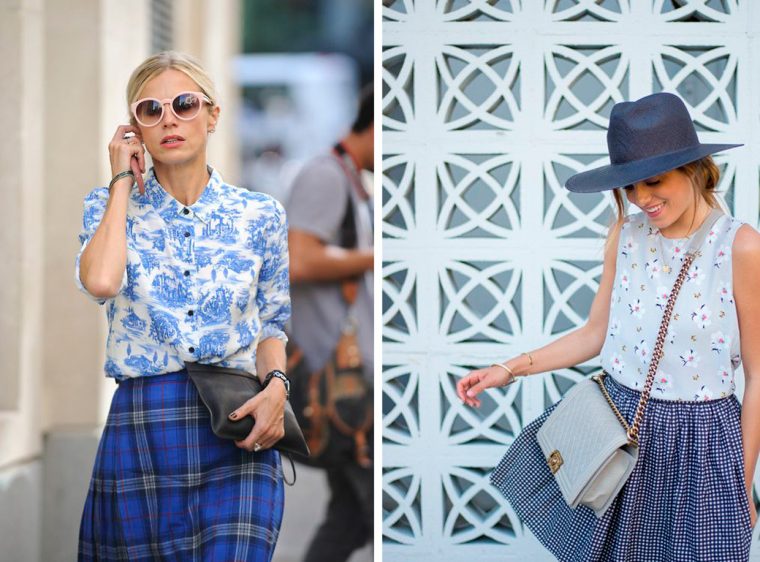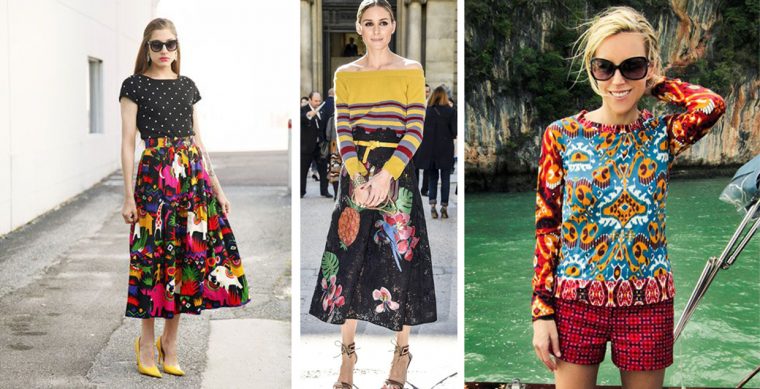 And then there are those times when you just break the rules. You need to be a little brave or have some experience (or just get lucky!) to do this well.
I hope that helps!
If you have a question you'd like to ask for a future Ask Me column, send it to askme@oliverands.com. You can see all our previous Ask Me columns here.