Hello friends!
I'm back with our Ask Me column a little later than promised due to the arrival of our spring patterns. Thanks for your enthusiastic reception to the Classic Shirt and the SoHo Shorts + Skirt, by the way!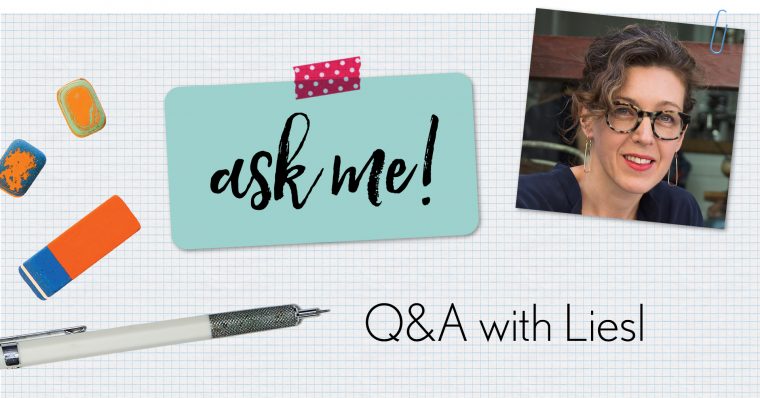 Today's questions comes from Courtney , who wrote:
Do you have any tips for choosing printed/patterned fabrics, or how to combine printed fabrics?  For example, I love bold prints/fabric and think it will look great made into a certain dress, but in the end I hate it because of the fabric pattern I chose.
This is such a great question! When I worked as a designer for other companies this was always an important part of my job because we worked with buyers who would assort the collection and decide how many of each item that we designed would be manufactured. It was a challenge for the buyers to visualize garments before they were actually "made up," so we would often help them to imagine the finished clothing with computer illustrations and by finding clothes that looked somewhat similar, just so there wasn't so much visualization involved.
However, I think this is a skill that can be developed with practice, so here are a few tips to help.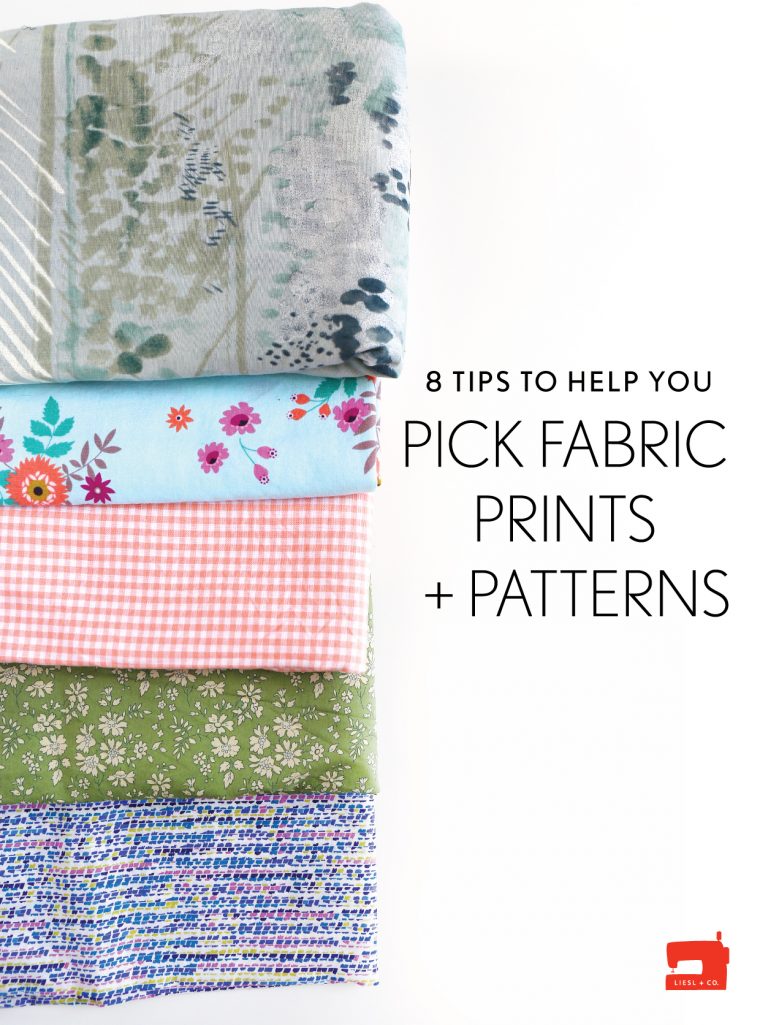 1. Whenever possible, hold the fabric up to your body and look in the mirror or have a friend take a photo to help you get an idea of what it will look like. A bold print might work great as a skirt but not so well as an entire dress, so try to position the fabric against your body where it will be worn and in the amount it will show to help you determine the best use. A midi skirt will show more of a print than shorts, for example.
2.Consider the scale of the print. A small print might work best for blouses and tops, while dresses often look better with a larger-scale print.
3. While you're holding the fabric against your body, see how it drapes and touch it to see what it feels like. Is it very stiff and board-y? If so, it won't drape very much on your body either. It's important that you pick a fabric that works well with the pattern you've chosen, so keep that in mind. Most sewing patterns give fabric recommendations, and I know I've said this before but it bears repeating: the recommendations aren't cut in stone, but they'll give you a pretty good idea of the drape required for that particular style. If the pattern suggests crepe de chine or rayon, you won't get similar results with canvas or twill.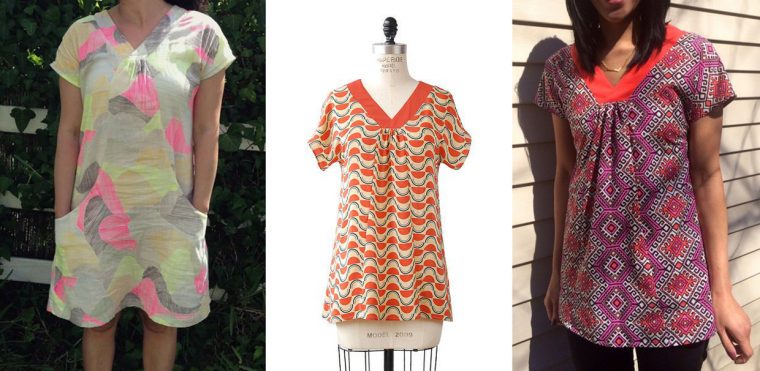 4. Take a close look at the technical sketches, or line drawings, on the pattern you're considering. If there are a lot of seams and details on a pattern, a big, bold print might also get cut up into small segments that detract from the print itself. One of the reasons Marimekko dresses work so well with their oversized prints is because there are very few seams to the clothes, so the print becomes the focal point. On the other hand, smaller prints and florals can work really well with more details, which is why Liberty prints often work well as button-up shirts.
5. Does the print scale work with your body, personality, and lifestyle? As much as I love cute, conversational prints, they just aren't right for my personality or lifestyle. They're fun on the bolt, but in reality I probably won't wear them. Will elements of a large print land in unfortunate places? Do the colors look good on you? Are you a dainty floral type of person, or maybe you have more of a geometric style?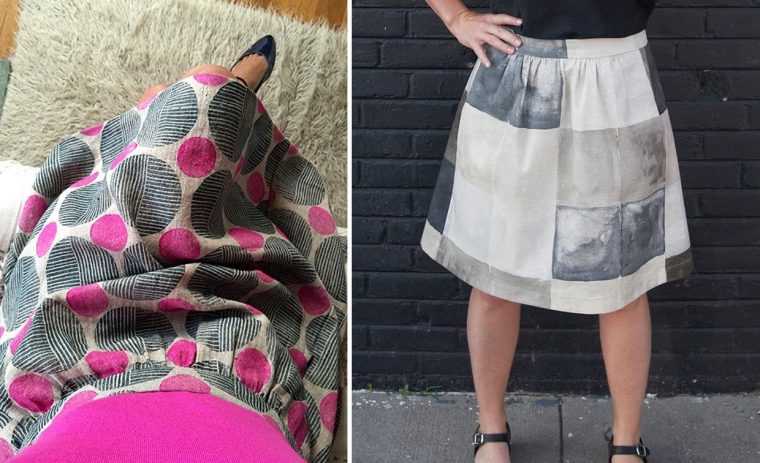 6. What colors do you usually wear? Do you have other items that you can wear with that print: shoes, accessories, or a skirt to match if you're planning to sew a blouse? What else can you wear with the print to get more use out of it? I tend to think less in terms of an outfit and more about coordinates. If I like a floral, I'll think about how I'll wear it–maybe as a skirt that I can pair with a striped Maritime Top, a chambray Classic Shirt, and a solid-colored Metro Tee. I'll look for colors in that print that easily pair with other colors in my wardrobe. Think in terms of options.
7. Look in magazine, stores, and websites to see how similar prints are used. You might get new ideas, or you might discover that similar clothing styles just don't work well in prints. Maybe a solid works better for this style? If you really love a particular print, perhaps you need to find a different sewing pattern to use it for.
8. Sometimes a really crazy print can be toned down a bit by sewing it in a very classic style; it's that high-low idea. And vice versa: a very traditional print might feel fresh when sewn in a contemporary style. Don't be afraid to consider mixed messages here; it adds an element of surprise.
And remember, not everything turns out as planned. You'll make mistakes. I make mistakes. It's how we learn, and it's just fabric. Take a lesson from your experience and move on to the next one. Over time you'll grow in confidence and will be able to predict the finished outcome with more accuracy!
If you have a question you'd like to ask for a future Ask Me column, send it to askme@oliverands.com. You can see all our previous Ask Me columns here.