Did you know that several museums and libraries have opened up their archives to the public to be used for all sorts of purposes? Recently the New York Public Library, the National Gallery of Art, and the Metropolitan Museum of Art have all released their digital archive for public use. I've been wanting to play with this resource for a while now, so when Contrado reached out to me to try their custom fabric printing I jumped at the chance. After all, a wardrobe of only core items would be a little dull, wouldn't it? Especially when you can make yourself a custom printed skirt. And then wear it to the beach at Biarritz, to boot.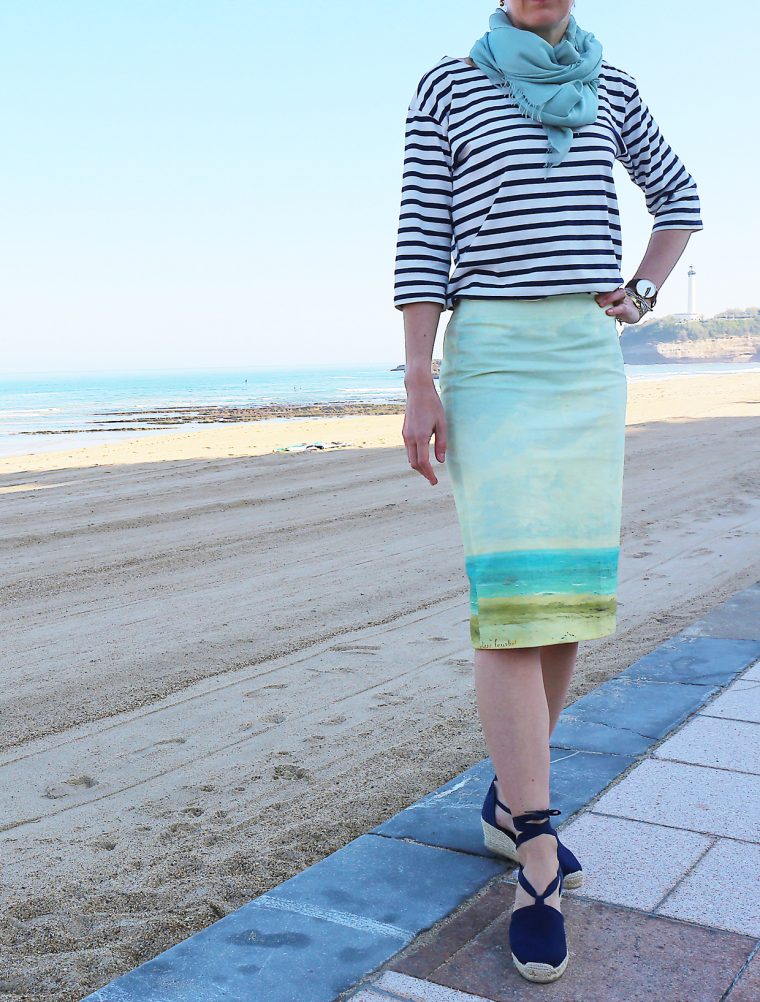 Initially I thought it would be fun to have an old black-and-white cityscape image for my printed fabric, but then I stumbled across this Gustave Courbet painting of the beach and thought it would be so much fun. It's subtle, almost abstract, and I loved the colors which also happen to fit nicely into my core wardrobe.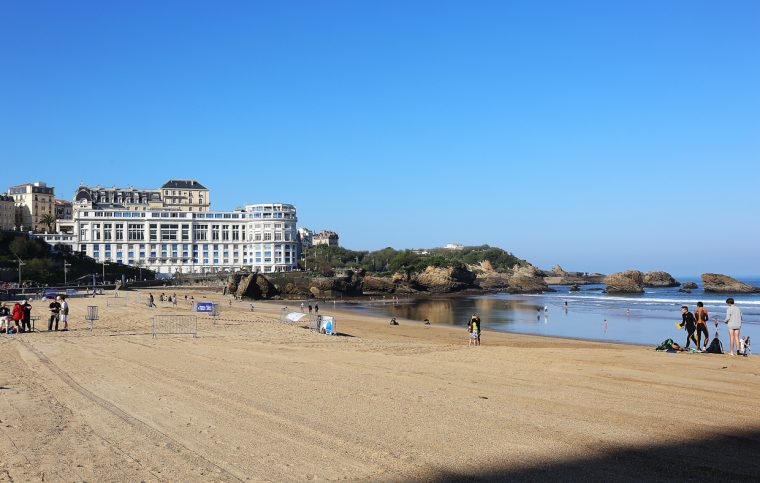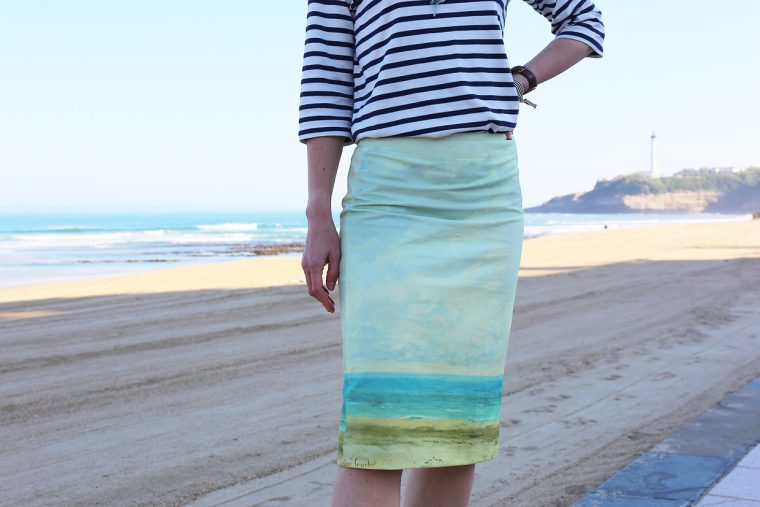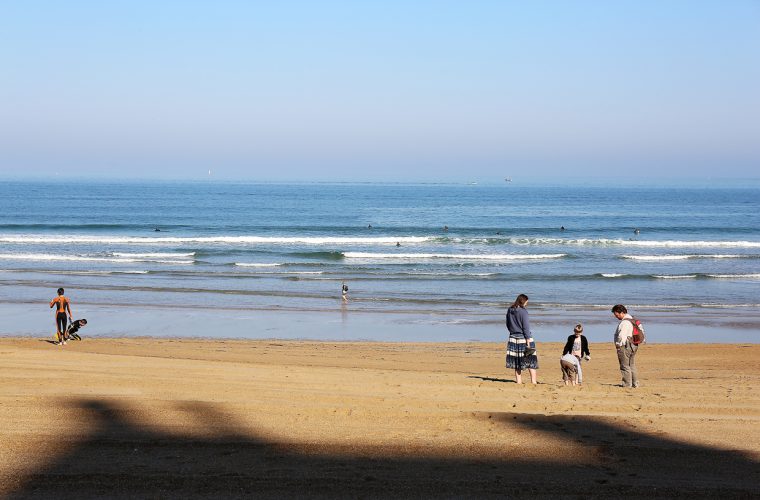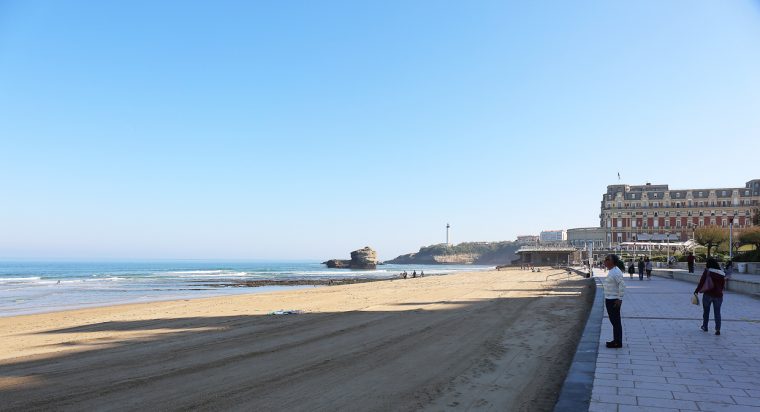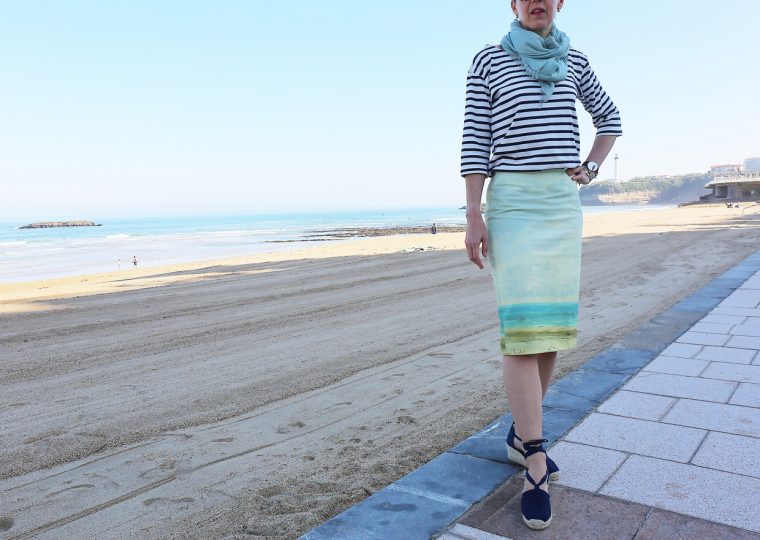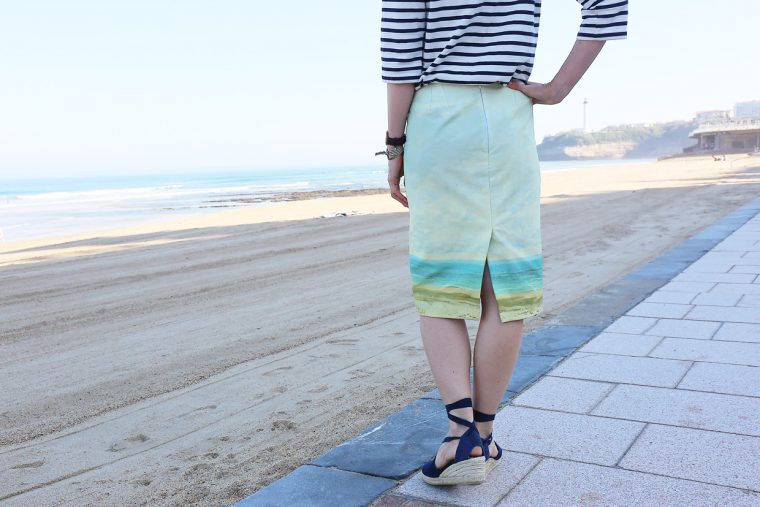 Initially I wasn't sure what I wanted to make. When the swatches arrived I nearly fell over. There are so many options: over 90 different fabric possibilities! You could make anything from a printed swimsuit (or even a neoprene swimsuit), an evening gown with printed silk georgette, or even a custom-printed raincoat (with matte or shiny finish). It took me a week just to comb through the options and narrow them down to a few choices. Once I had decided on a pencil skirt it was much easier to choose the right fabric. I soon selected the organic canvas. Once I had that decision made, it was so much fun to plan and sew this skirt!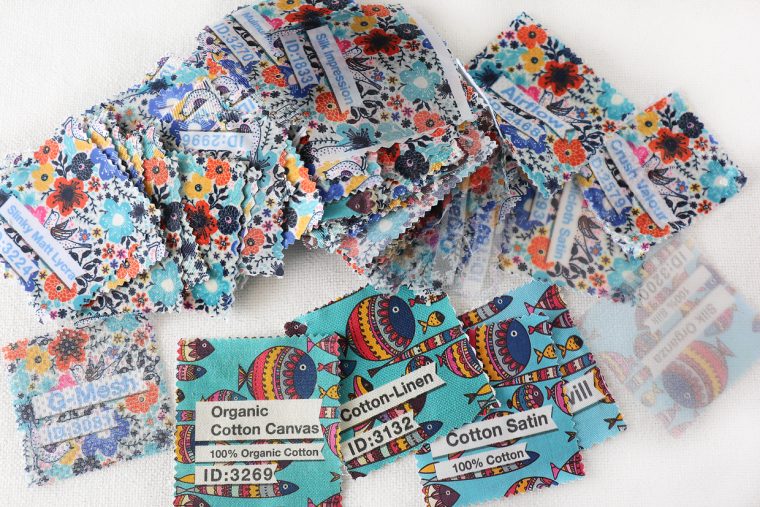 Pattern: a self-drafted pencil skirt. (Side question: would you be interested in a pattern for a pencil skirt? I feel like they're such an important part of my core wardrobe, and I was really surprised to find that there don't seem to be any good patterns out there!)
Fabric: custom-printed organic cotton from Contrado. (Disclosure: the company provided the fabric to me at no cost to try it.) I chose this quality for its slightly stiff hand and canvas-y texture, which I thought would suit a pencil skirt quite nicely. I'm happy with it and love the natural unbleached color of the cotton, which suited the colors of my print perfectly.
Details: I measured my skirt pattern to determine how tall the overall print should be and then re-sized the image to be about 1″ taller than the finished skirt. This allowed me to engineer the print so the sand and water would become a border print at the hem of the skirt. I asked Contrado to print two panels of the painting so I had enough fabric for the front and the back of the skirt, and this worked out perfectly. In fact, I have only a little bit of fabric left from the front panel, and I might use it to make a Straight Stitch Society Have it All Wallet. The way that the fabric arrived meant that I needed to add a hem facing, since I wanted to use the entire panel for the skirt itself, but that worked out fine.
I really like the Contrado website because I could see exactly what I was ordering. This allowed me to go back and re-configure my panels, since I wanted the landscape to run along the selvedge of the fabric. One thing I would probably do differently next time is to ask that the panels be left with a little more fabric around the edges so I had enough fabric for a hem outside of the printed panel itself, but otherwise I was just so thrilled with how the fabric turned out! It was exactly as I had hoped.
I'll be wearing this skirt a lot this summer. It's such a fun, unexpected addition to my summer wardrobe. I think custom-printed fabric would be so much fun for special girls' clothes, too. S has her eye on a few of the Contrado qualities, including this crepe, which has a really nice drape.
I think it would be fun to use your own photos, too! Perhaps a French cow? Have you ever tried custom-printing fabric? What results did you get?