Friends and students often ask me if I still sew for fun, even though sewing is also a big part of my job. And the answer is: of course!
I don't always have a lot of time, but if I didn't have at least one project underway I don't think I would enjoy sewing for work nearly as much. Sewing is still very much my hobby. This weekend I'm hoping to finish a Lisette B6423 coat, now that the Thinsulate has finally arrived. It's going to be really warm, which is great because it gets quite cold here. I'm also working on a swimsuit to replace a much-loved favorite I've had for many years. Now that I stop to think about it, that's kind of weird: a winter coat and a bikini at the same time? But I guess it sort of makes sense, too. We've just had some unseasonably warm spring-like weather and are headed back into a cold snap over the weekend. (Rumor has it that we'll be getting snow, but it's highly unlikely.)
Here's a project I just finished. I'll blog about it soon.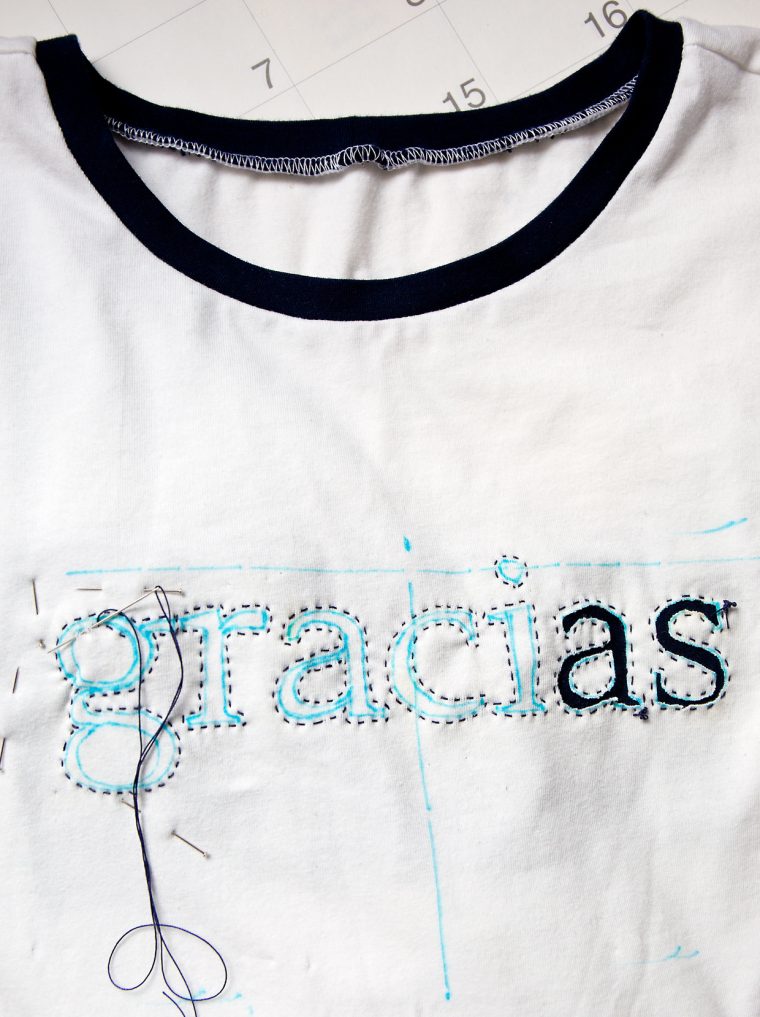 What are you making these days? And do you often find that you're sewing for two different seasons at the same time, or is that just me?
Pinterest Picks
If you're looking for a little spring sewing inspiration, what about using the Building Block Dress book to make a blouse like the one on the left, below? Or maybe the image on the right might inspire an Oliver + S Pinwheel Dress?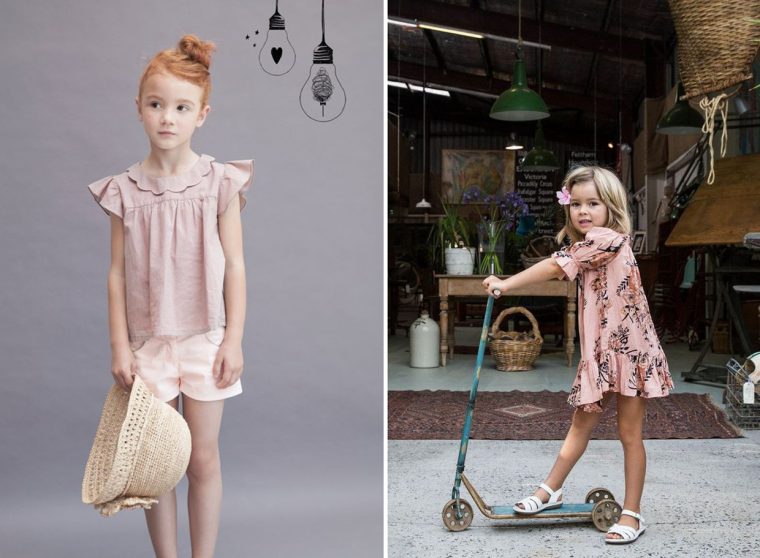 If you're interested in sewing for yourself, I know I'm looking forward to wearing Liesl + Co Gallery Dresses again this spring and summer. It's a look that's both tailored and casual, which is definitely my personal style. The skirt on the right reminded me of our Lisette for Butterick B6260 pattern sewn from a heather gray jersey or sweatshirt fleece. (And shortened a bit, if you're OK with that.)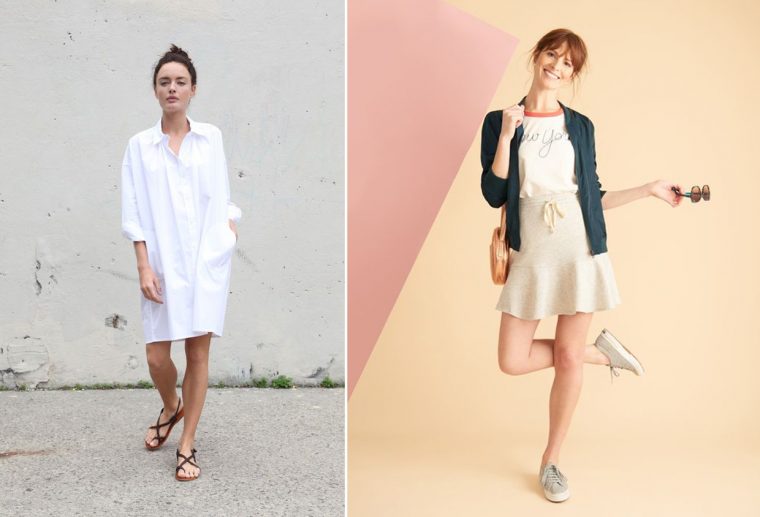 I had to laugh while pairing these two images. It wasn't intentional! But you could easily use this week's Tulle Hem tutorial and replace the tulle with lace for a similar look to the tee on the right.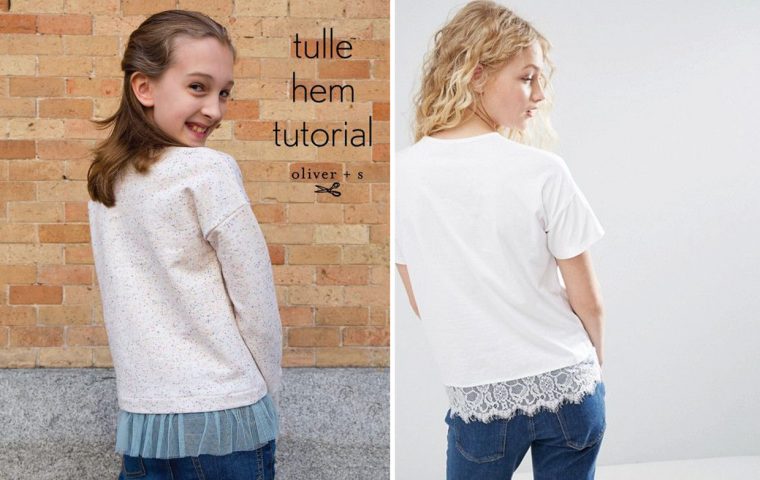 Looking for a quick and easy weekend project with the kids? These are both pretty cute and fun looking. (The grape balloon dog is so Jeff Koons, isn't it?)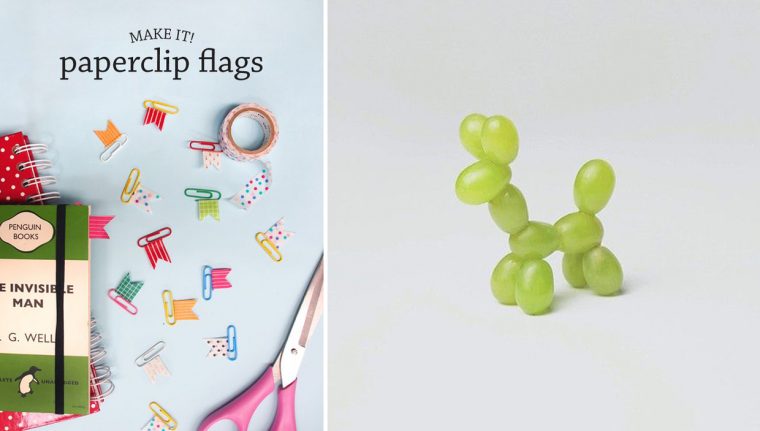 Weekend Reading
Next week I'll introduce you to my newest Lisette for Butterick pattern and give you some fabric suggestions for sewing it. Have a great weekend!