Of all the patterns we've ever produced, one of my favorites is our Liesl + Co City Stroll Wrap Skirt. It's one of my essential wardrobe pieces. I wear it all year round. My very favorite version of this pattern is made of a wool suiting that I wear in every season, but in summer I add two skirts made from double gauze. I've also made it in crepe and denim (I still need to photograph that one), so this pattern has gotten a lot of use and wear for me.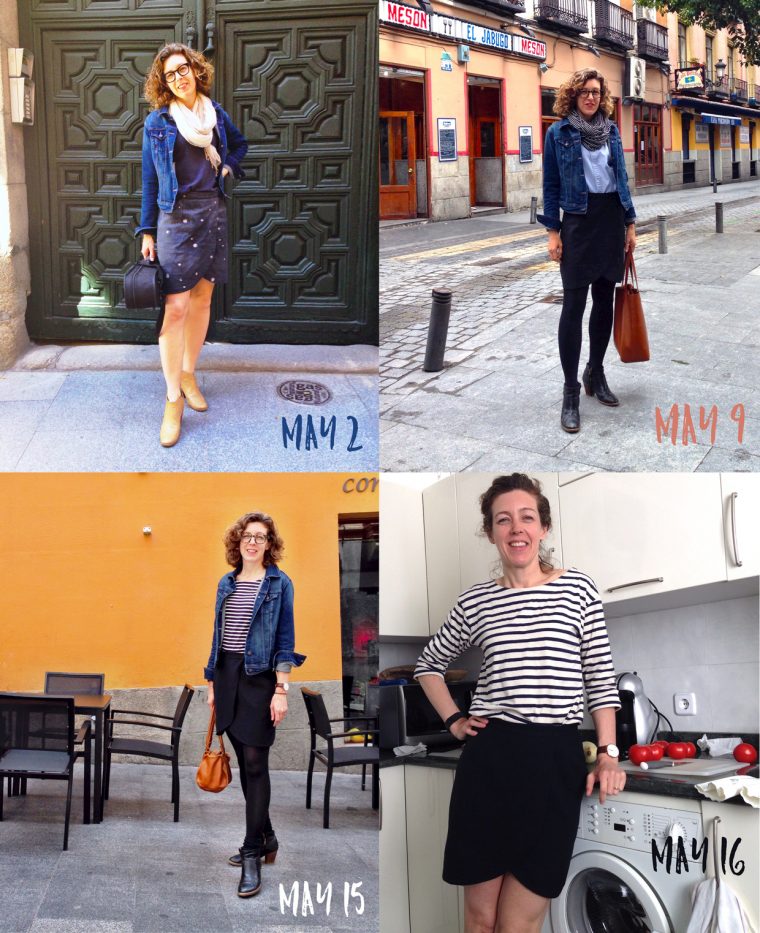 In any case, when I saw this photo from J.Crew I knew it was time to show you how to lengthen the City Stroll pattern to make a similar-looking skirt. I think you'll be surprised how easy it is!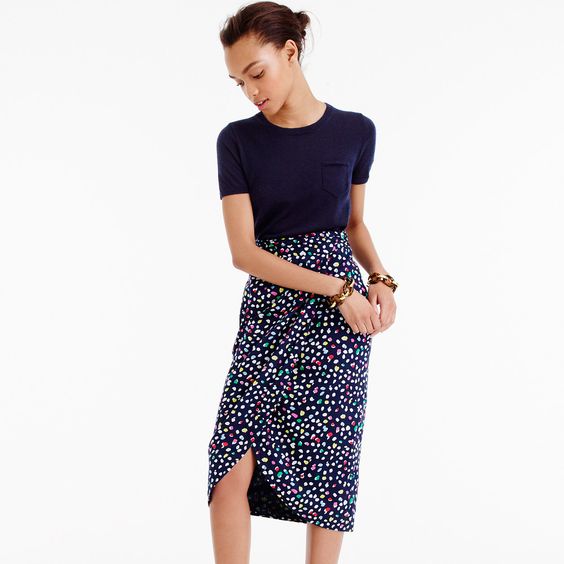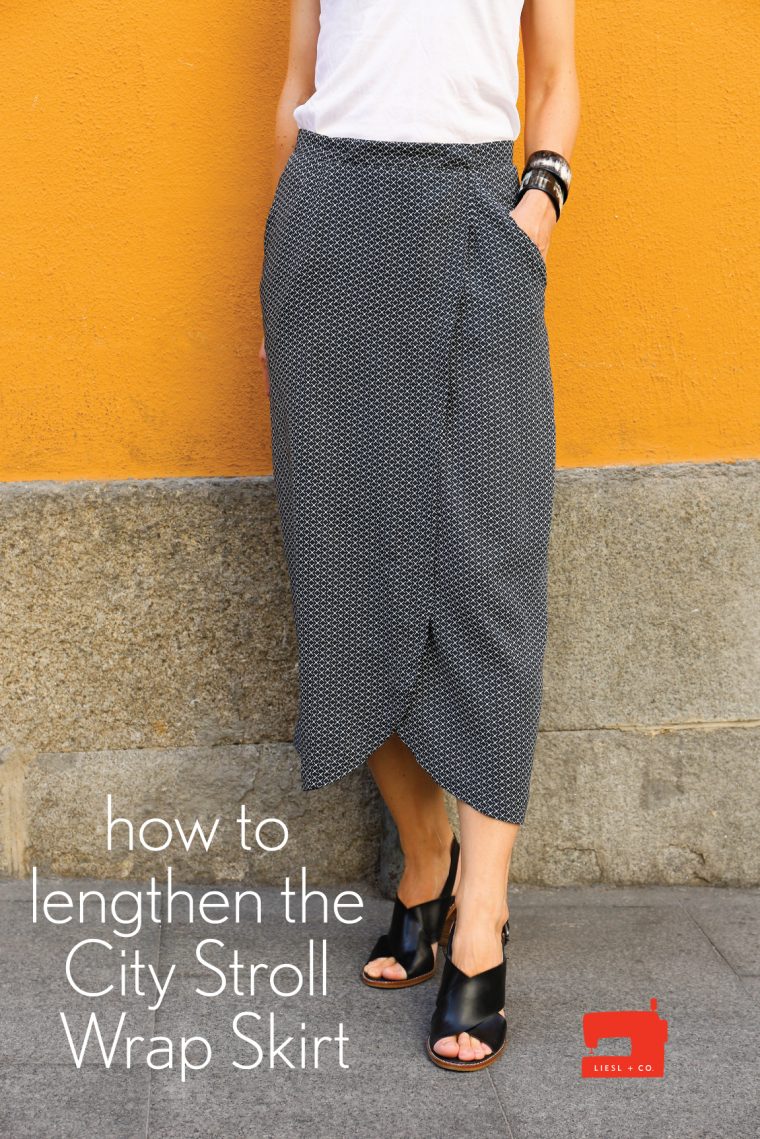 This tutorial follows the approach from our basic tutorial for lengthening and shortening a pattern. You might want to read it first.
I made this skirt from rayon, and I must admit it's not my favorite fabric for this style. Next time I'll try linen or cotton, both of which would be less wavy at the curved hem. I think the skirt itself benefits from a fabric with a little more structure, too.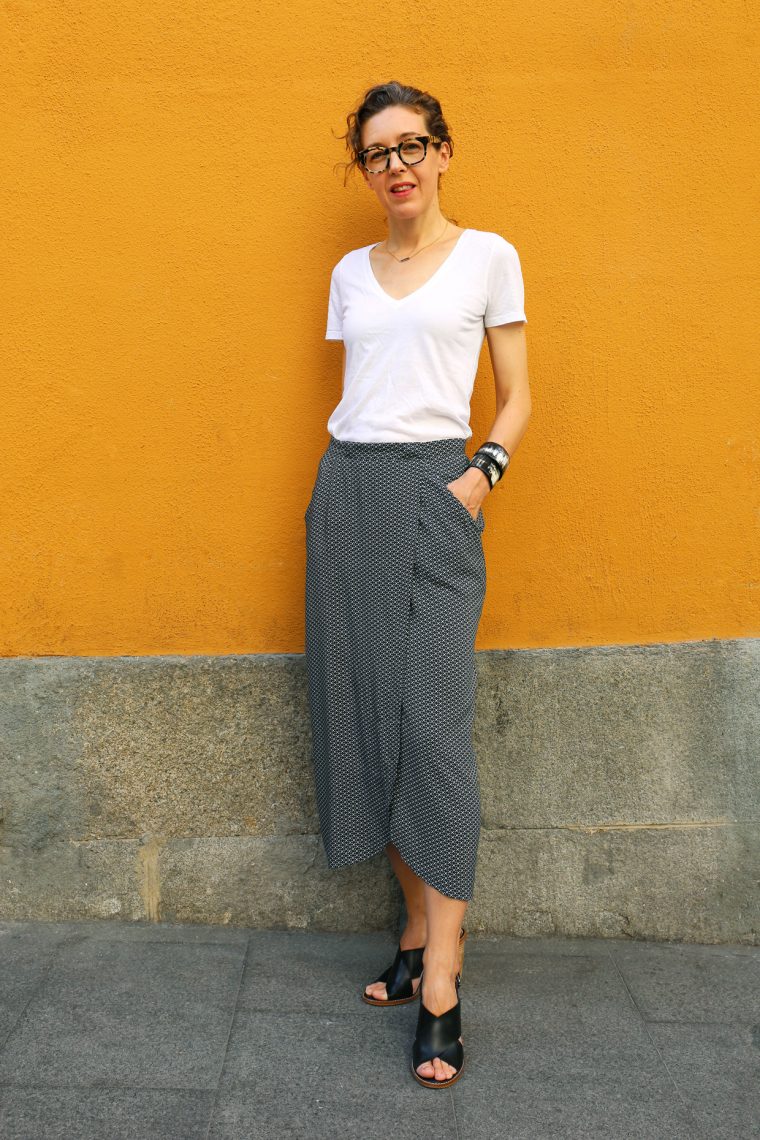 I hope you'll have fun with this pattern and try different lengths. Quite a few of you have posted photos of your skirts on Instagram. I hope to see some longer versions show up as well!
What do you think? Will you try lengthening the skirt like this?