Happy Monday everyone! We are moving right along with our Building Block Dress book tour. Today we have Julie who is the new girl running Kid's Clothes Week. She introduced herself in this post here.
If you would like to read more about the dress that she designed for her daughter, head this way.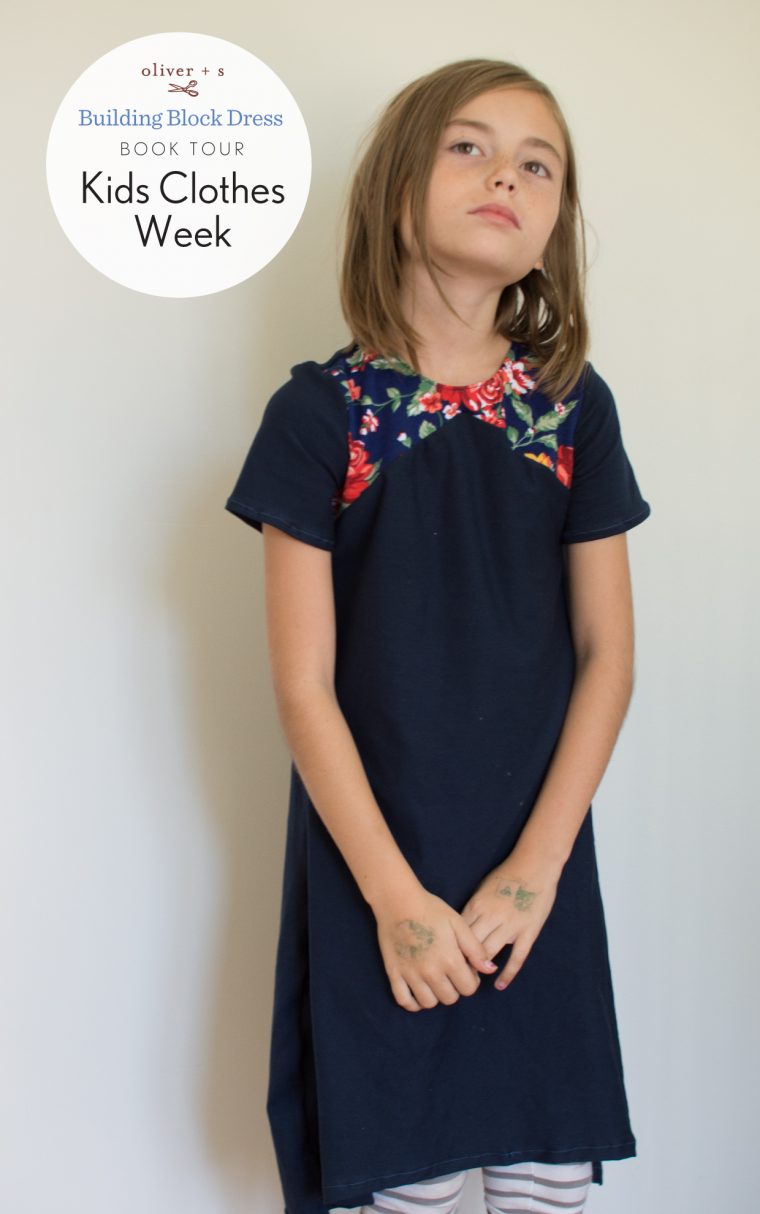 Kid's Clothes Week: Website, Blog, Instagram, Pinterest
Hey everyone! I'm Julie, and I run Kid's Clothes Week and Our Chez Nous. I live just on the outskirts of Toronto, Canada. I have four kids for whom I sew, two boys and two girls. I love to be able to create pieces in their wardrobes I know they'll love, and slowly working my way towards a fully handmade wardrobe.

We're pretty hockey obsessed in our household! So if I'm not at my sewing machine, you can find me running around the rinks for all the kids. (Between two hockey teams and a figure skater, we're there pretty often.) Sometimes I'm even running hockey equipment through my machine! It never seems to end, but it's one fun and crazy ride!
We would love to see photos of the clothing you make from the Building Block Dress book. Don't forget to tag your Instagram photos with #oliverands and #buildingblockdress, so you can share your creations with other appreciative seamstresses.