We all know and love the Hide-and-Seek and Cinema patterns for the fact that they do such a lovely job of highlighting a favorite fabric. Next time you sew one, why not try a fabric technique and showcase it on the front yoke? It's a project that doesn't require a lot of fabric as the pattern piece isn't too big.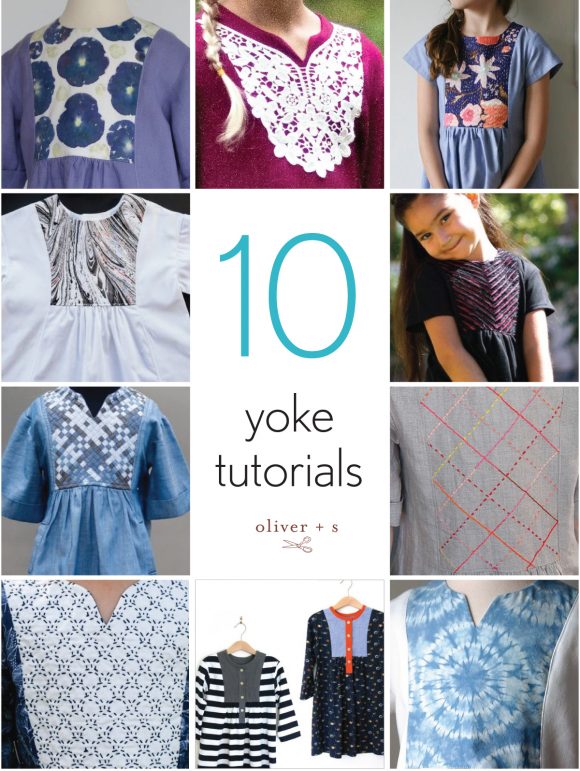 Let me introduce you to ten techniques/ideas you might be interested in using for the front yoke of the Oliver + S Hide-and-Seek Dress + Tunic or the Liesl + Co. Cinema Dress patterns. Get your creative on and have some fun!

1) Want to try your hand at fabric weaving? Our woven yoke tutorial will show you how to do just that. Starting out with a small scale project is a good way to begin.
2) Summer is here! That means it's time for tie-dye. You all know that shibori is tie-dye for adults, right? Add visual texture and interest to a yoke with the art of shibori with our karamatsu shibori tutorial.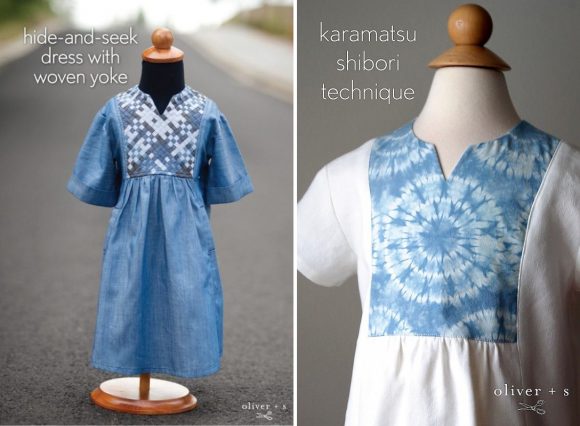 3) If you would like to switch the opening from the back to the front, do not fear we have a front placket tutorial for you.
4) Do you love making things with your ten fingers? I do, too. Try our popular sashiko embroidery tutorial for a pretty yoke.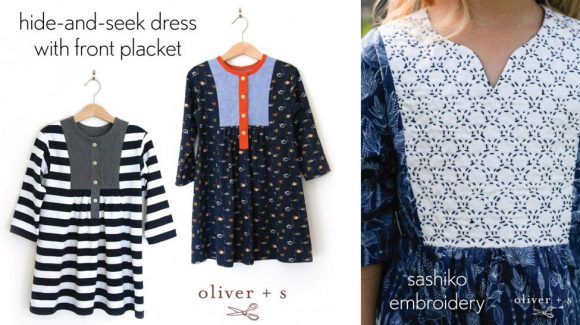 5) Jump into sewing hands first. Slow down and enjoy some hand embroidery.
6) Try sewing the pattern up in knit and adding some lovely lace appliqué.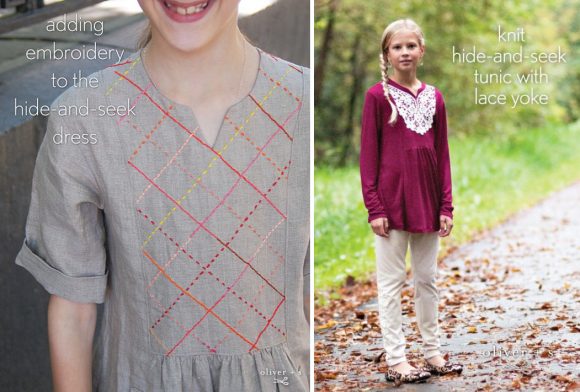 7) Some faux chenille adds some really great texture.
8) Grab some gorgeous flowers and create your own floral printed fabric by following our flower pounding tutorial.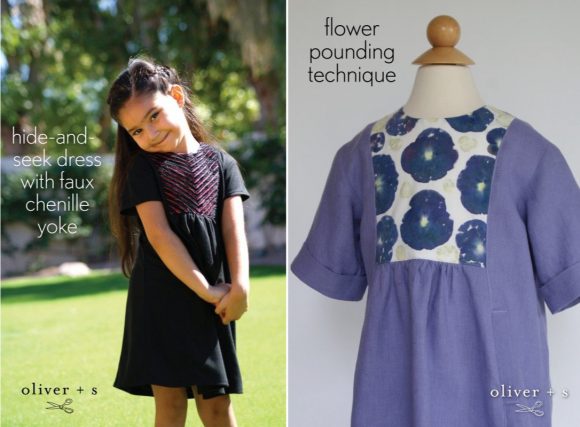 9) Be inspired by this quilted yoke. It's beautiful!
10) Making your own marbled fabric looks like a fun thing to do.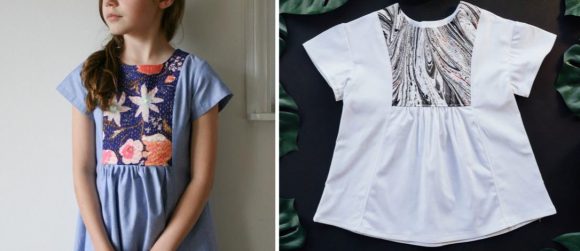 And in case that wasn't enough of a fix for you, here's even more inspiration for the Hide-and-Seek and Cinema patterns: