After spending her summer break at the beach in Portugal, Flat S decided that she really enjoyed warm weather and didn't want to spend winter in the northern hemisphere. So she hopped a plane to New Zealand! We've just received a short report on her trip there.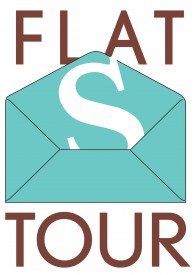 Flat S enjoyed a nice visit over the holidays with Constança and her family. Here are some of the highlights from her visit, courtesy of Constança.
Last year Flat S arrived in New Zealand just in time for Christmas break! Rodrigo (3) and Pedro (1) were very excited when they woke up on Christmas morning and saw Flat S standing right next to the Christmas tree.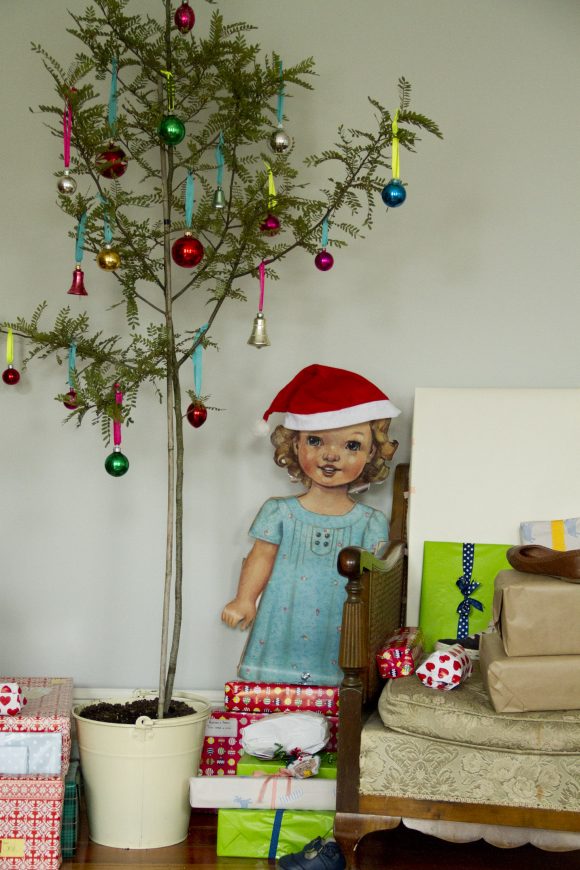 They immediately adopted Flat S and included her in their daily routines. Here she is playing with the boys in Pedro's crib.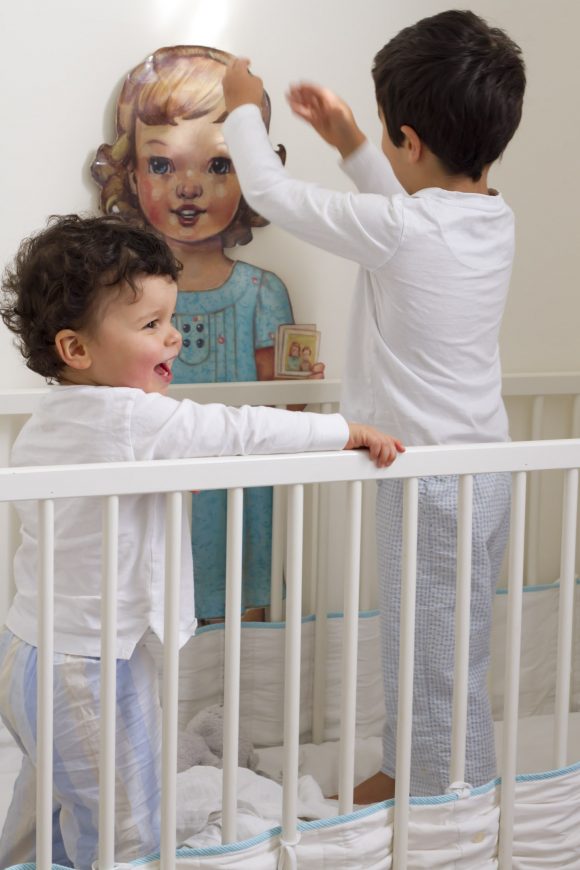 Because Christmas in New Zealand is in summer time, Flat S got to spend lots of time outdoors. She went to our favorite spot by the river…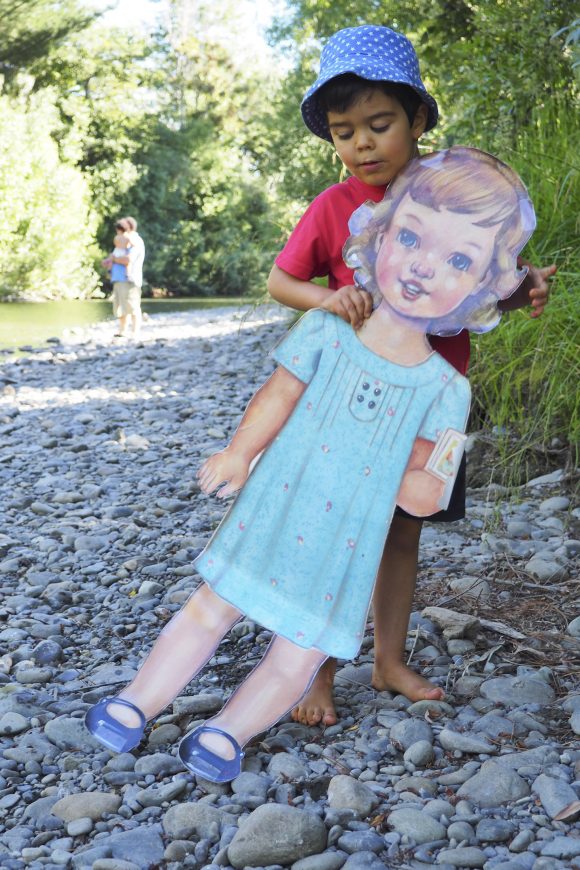 … and she spent hours playing in the garden.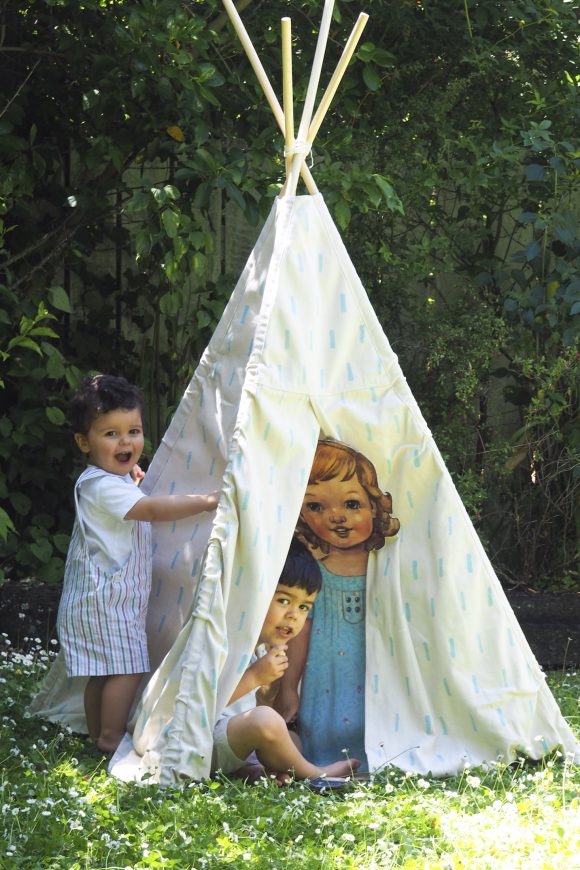 On New Year's Day we all wore brand new outfits as new clothes are supposed to bring good luck for the new year. Here I'm wearing Lisette B6182. Rodrigo's shorts are a pattern from the Japanese book "Sew Chic Kids," and Pedro's romper was made using a vintage Simplicity pattern.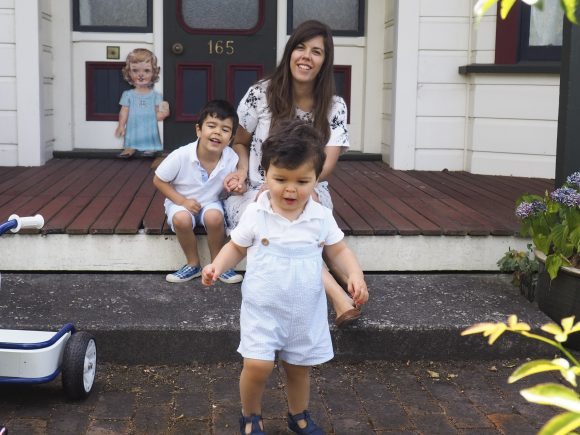 Thank you so much for coming to stay with us, Flat S! We hope you've enjoyed your Kiwi Summer Christmas!
Thanks for hosting Flat S, Constança. We're looking to forward to hearing where she is headed next.