It's been a while, but we've finally heard from Flat S again. It appears that she spent her summer break at the ocean in Portugal and was just too busy to write. (Hmmm, sounds exactly like what happens when the Real S spends her summer at the lake with her grandparents!)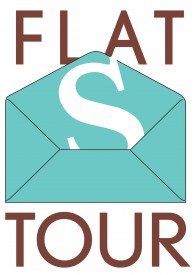 Flat S was hosted by Marta and her family, and it looks like they all had a great adventure. You can find about more about Marta on her blog, DoGuincho. Let's see what Marta has to say about their visit.
What a pleasure it was to have the Flat S spend the summer with us! It was the perfect time of the year to welcome her to our home as the big summer break (13 weeks!) gave us plenty of opportunities to play together.
Flat S already knew Lisbon quite well from her recent visit to our friend Ana Sofia from S is for Sewing, so we thought it would be fun to show her a bit of Cascais, the small fisherman's village where we live.
From our home we took the beautiful road by the ocean and started our walk at Santa Marta Lighthouse, a place where we like to go for our blog's photo shoots because of its white tiled walls and amazing light!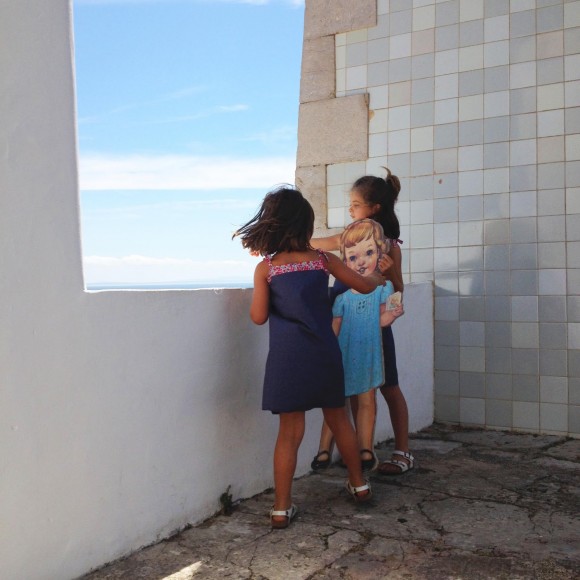 Then we crossed an old bridge with stunning views where she could see some fancy old houses that used to belong to Condes de Castro Guimarães and are now museums.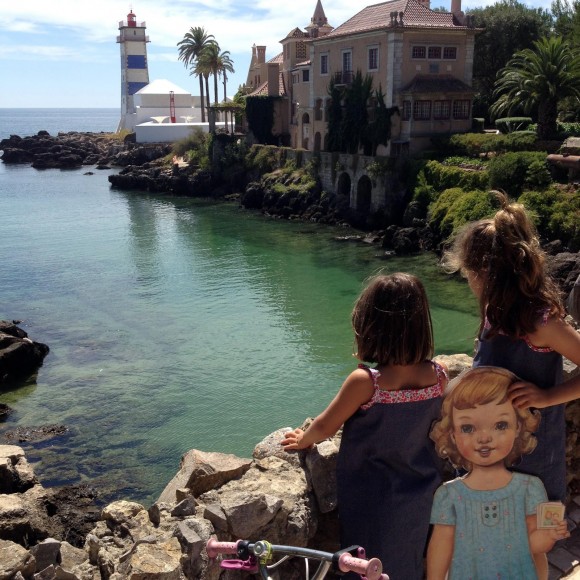 And finally we went to the local public garden, Parque Marechal Carmona, were the Cascais's Children Library is. There we had fun reading some books and coloring a couple of coloring sheets the library keepers always have prepared for use.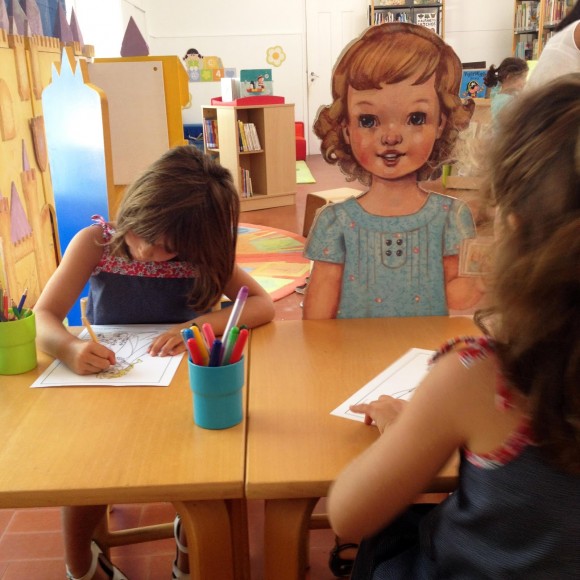 Then we headed to the playground. A day in the park isn't over without some fun rides in the slides and swings, right?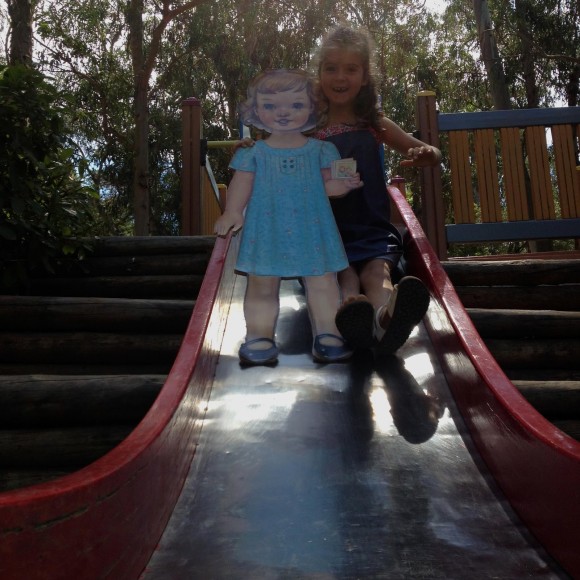 In the afternoon we took the Flat S to Guincho Beach, which is only about half a mile from our home and is one of the most beautiful beaches in the world.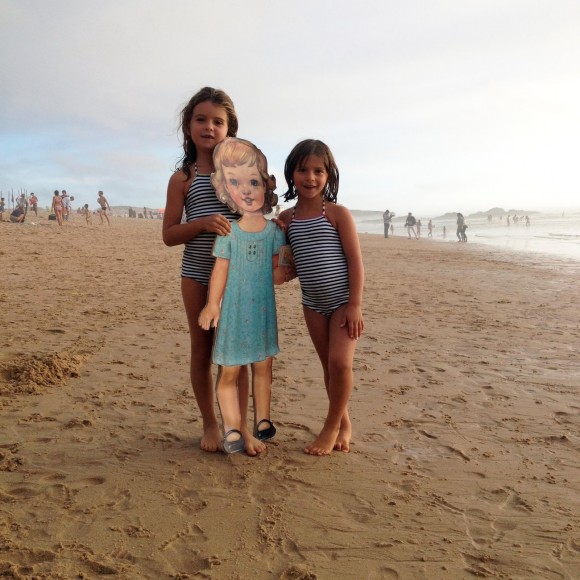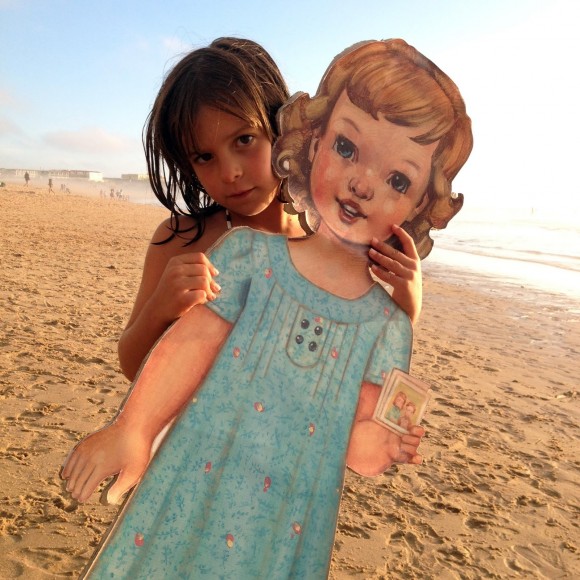 Though she wasn't quite dressed for the occasion, she almost dared to go for a swim!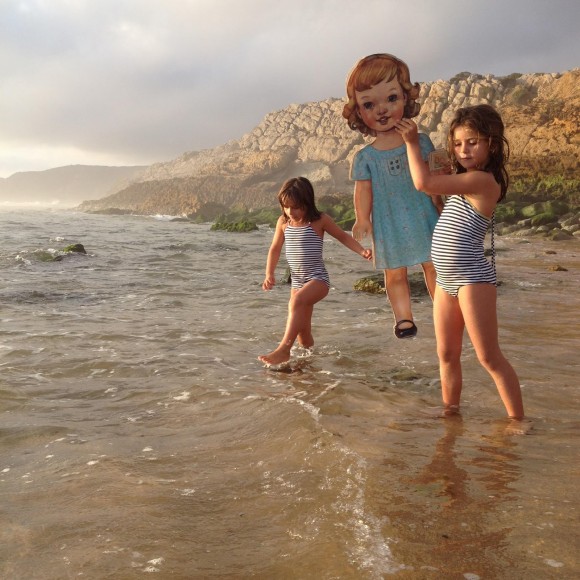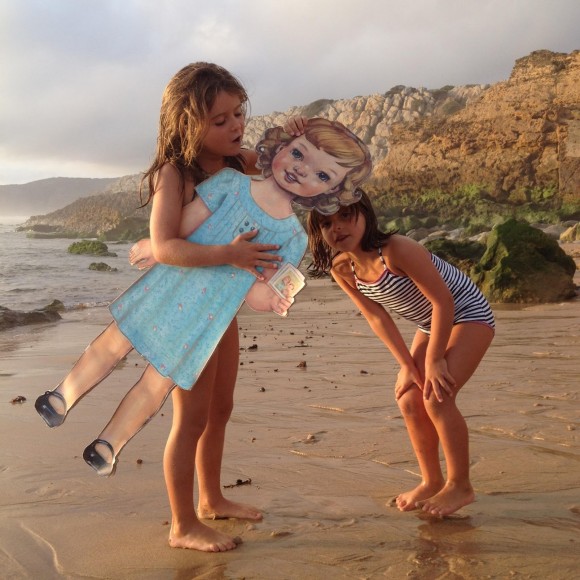 We think Flat S really liked our morning walk and afternoon swim and we sure loved showing her around! We wish we could keep her forever!
XOXO,
Teresa and Ines
P.S.1 Can you believe that, when we took the Flat S out of the car, a lady asked us were could she get a doll like that?! It was so much fun!
P.S.2 Of course we had to be dressed in Oliver + S clothes to play with Flat S in style, so we picked our new Popover Sundresses from our closet for our tour in Cascais. We must confess these dresses are among our favorite outfits since they are as comfy as they are cool!
P.S.3 We said goodbye to the Flat S at our favorite sewing and knitting supplies store in Cascais, The Craft Company. Though we were a little bit sad to see her go, we know she will have fun visiting a new  (and very far away place) with her new friends!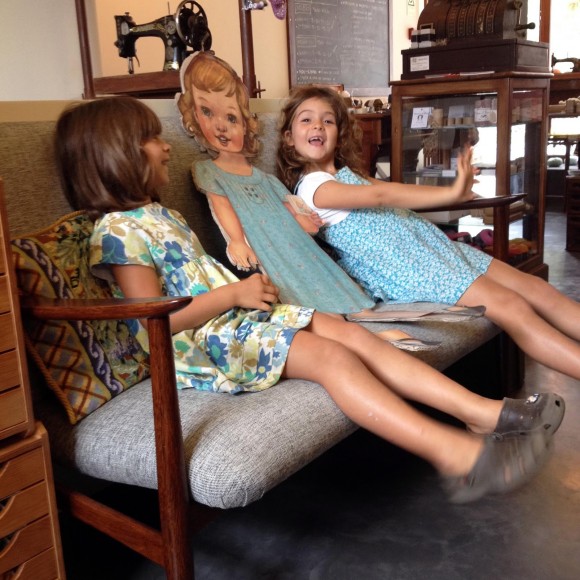 Thanks for hosting Flat S, Marta. We can't wait to find out where she's headed next!