It's my pleasure to finally introduce you in full to Woodland Clearing, my first fabric collection for the lovely folks at Robert Kaufman. Woodland Clearing is arriving in stores as we speak. The collection is made up of 27 prints on a beautiful cotton lawn.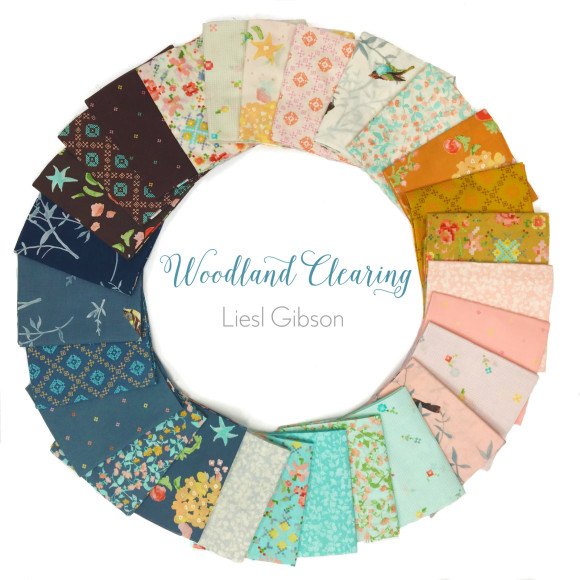 I've been a fan of Kaufman fabrics for a long time. I work with many of their fabrics when we're making samples for pattern covers and photos shoots. Kaufman is probably best known for their Kona Cottons, which are used by many of us because they come in such a wonderful range of solid colors. But they're also becoming well known for their wide range of apparel fabrics like denim, chambray, corduroy, jersey knits, and the list goes on and on. It's been so exciting to see more and more quilt stores start to branch out into apparel fabrics because it means that those fabrics are easier for more of us to buy! I know how challenging it can be to find good quality apparel fabrics beyond quilting cottons, and I know many of you have struggled with this as well.
So when I wanted to design a new fabric collection, Kaufman seemed like a natural fit. And it's been a real pleasure to work with them. This was a tricky collection to design. The prints are all based on my watercolor paintings. We worked hard to maintain the watercolor feeling, so there are a lot of colors in these prints. Even the prints that look like they have just a few colors are composed of many shades to achieve the watercolor feeling, so it took a while (and many strike-offs) to get the right effect. You'll see it when you look at the selvedges. But I think it was worth the effort!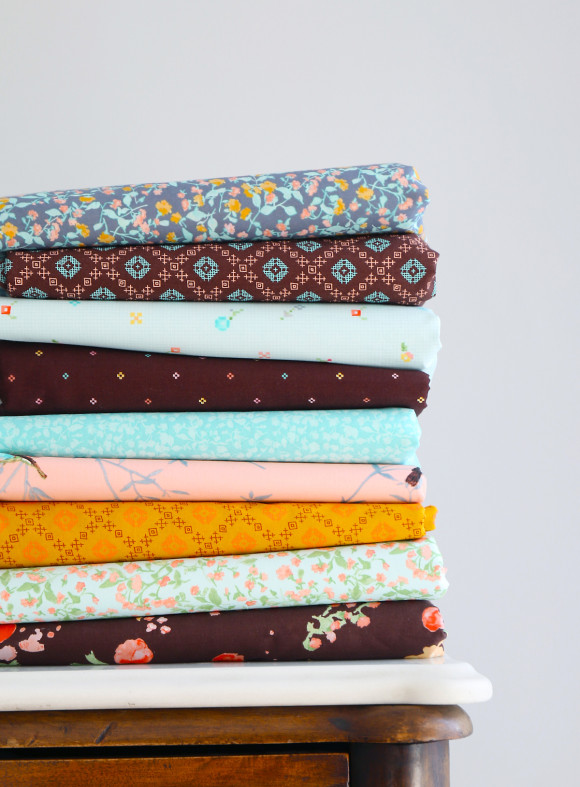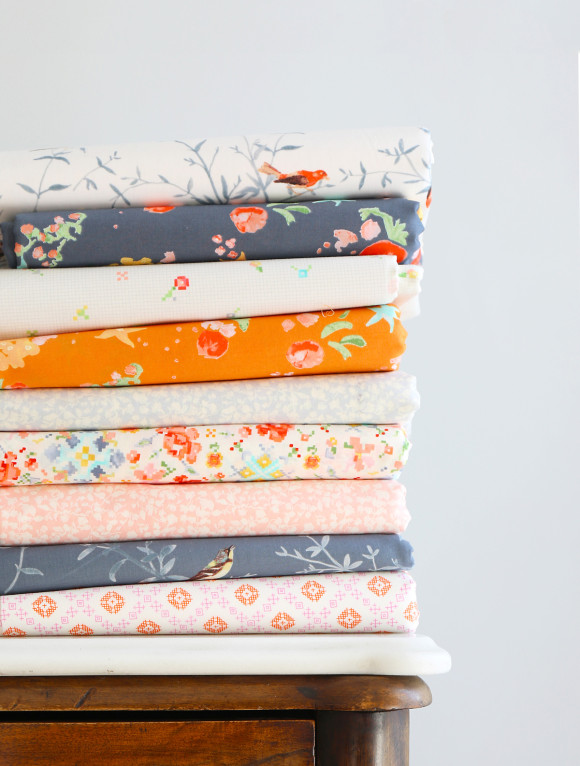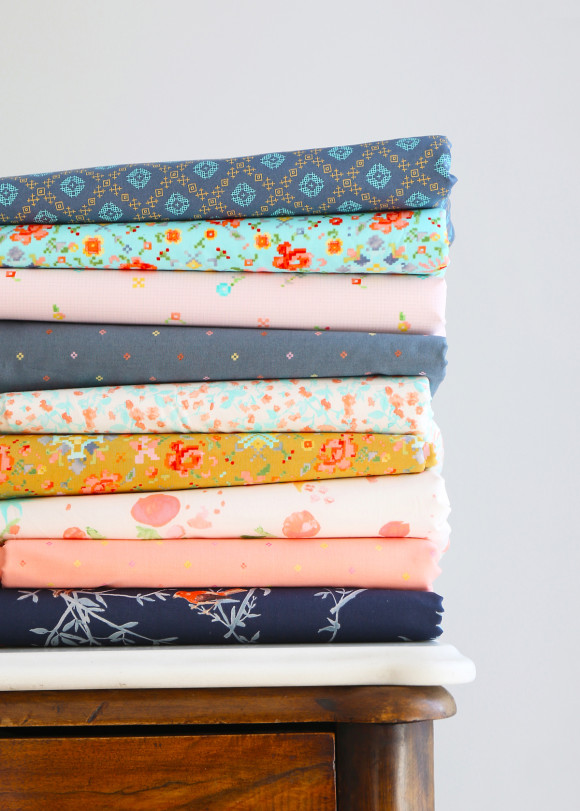 The fabrics are printed on the same cotton lawn as Kaufman's Cambridge lawn solids, and we even added some new solid colors to the Cambridge line to coordinate with the collection. So now you can mix and match the prints and solids with abandon. And of course you can also mix the fabrics with some of Kaufman's other fabrics, which is exactly what we did for the Woodland Clearing photo story I shared yesterday: canvas, corduroy, linen, etc. They all work really well together to sew up a great wardrobe.
In addition, one of my favorite prints from the Woodland Clearing collection is also available as a coated fabric so you can even make raincoats. We made a new waterproof Secret Agent Trench Coat for S (modeled here, second from left), and she's quite in love with it. We'll show you the coat in more detail later.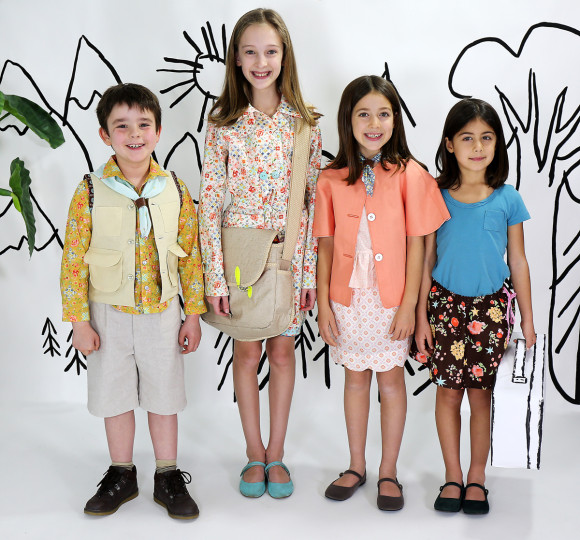 If you're a quilter, there are two Woodland Clearing free quilt patterns that you might be interested in.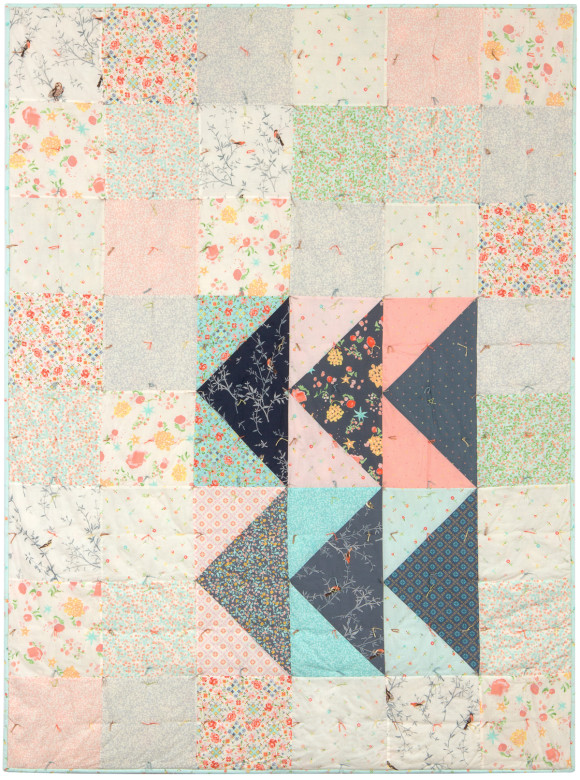 Bowerbird quilt pattern
I'm particularly enamored of the Wooded Paths quilt. The fabrics are so soft and really work beautifully for patchwork, and the finished quilts feel so soft!
Over on Instagram the other day I mentioned how lawn and the Lullaby Layette pattern are just made for each other. This is a set I made from Woodland Clearing for some friends who are expecting soon.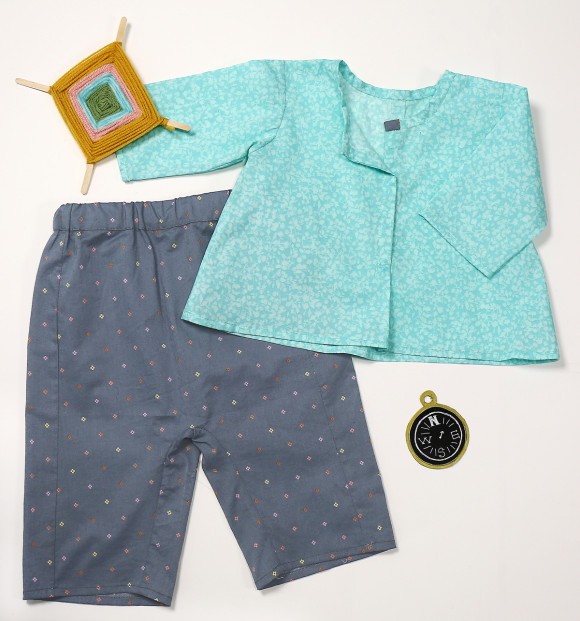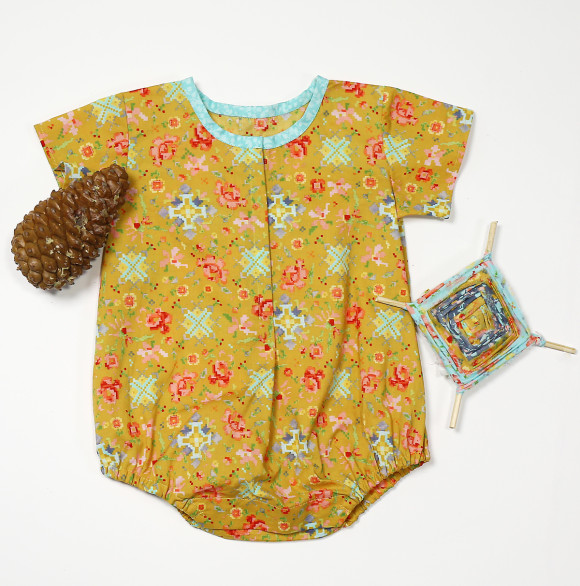 And of course lawn also makes great apparel for kids and grown-ups too. You saw a lot of the kids' clothes in our photo adventure yesterday. Here are a few women's items to get you inspired.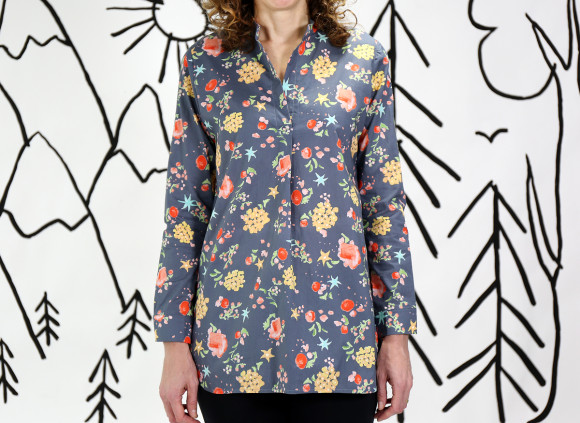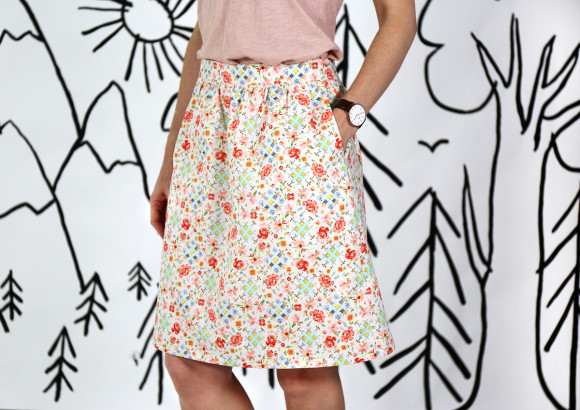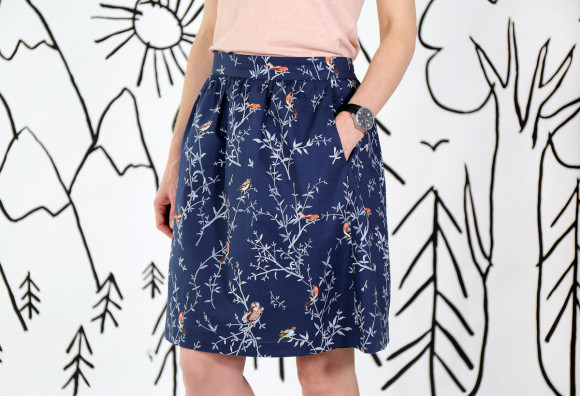 I hope you'll enjoy sewing with these fabrics! They collection is shipping to stores right now, so of course we'd be thrilled if you would ask for it at your local independent fabric shop. It will also be available via online shops. If you've seen it or you know a store that carries it, please feel free to leave a comment to help people find it!