Thank you for being here with us and reading the blog throughout 2015.
Over the month of January, we'll be looking back at what appeared on the blog last year and sharing some highlights with you. It's always fun to take a look back after the calendar turns to see what the biggest hits were from the previous year.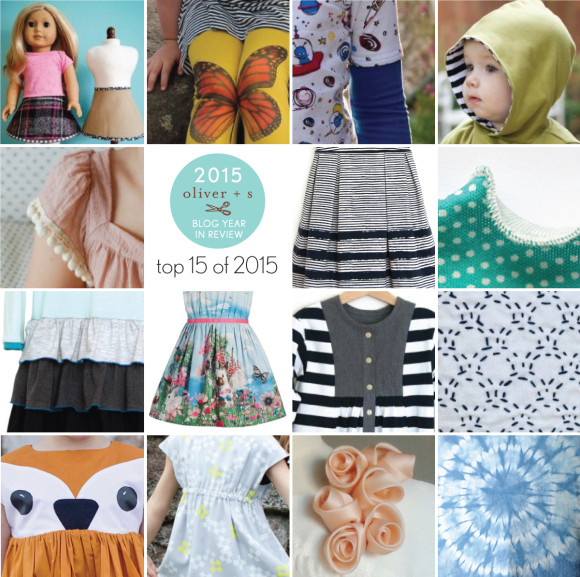 Here is a list of last year's most visited tutorial and inspirational posts based on Oliver + S patterns. These were your favorite posts of 2015.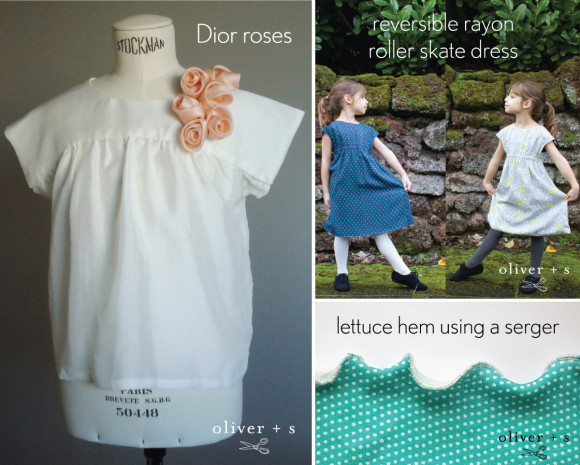 1) Dior Rose Tutorial
2) Lettuce Hem using a Serger
3) Reversible Rayon Roller Skate Dress Tutorial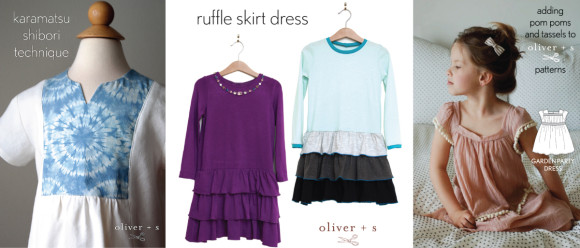 4) Karamatsu Shibori Technique
5) Ruffle Skirt Dress
6) Adding Pompoms and Tassels to Oliver + S Patterns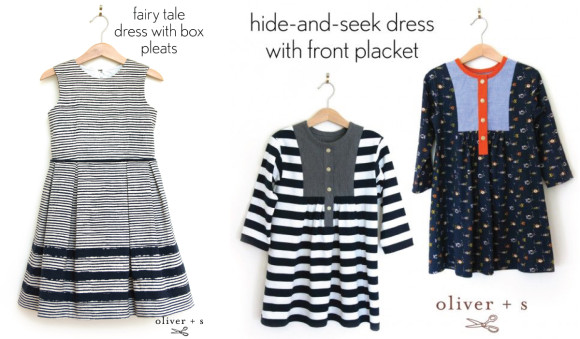 Shelley contributed ten posts to the blog in 2015, three of them are included on this list.
7) Customizing the Fairy Tale Dress Adding Box Pleats
8) Hide-and-Seek/Cinema Dress Front Placket Tutorial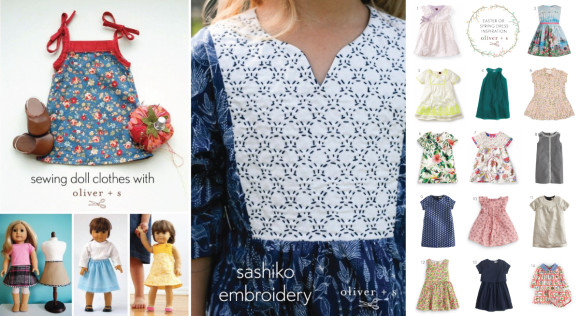 9) Sewing for Dolls
10) Sashiko Embroidery
11) Spring Dress Inspiration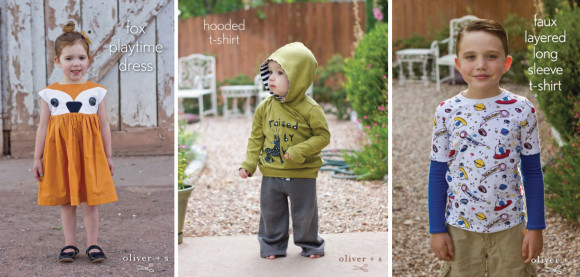 Brittney contributed eight posts to the blog in 2015, including these three.
12) Fox Playtime Dress
13) Hooded T-shirt Tutorial
14) Faux-layered Long Sleeve T-shirt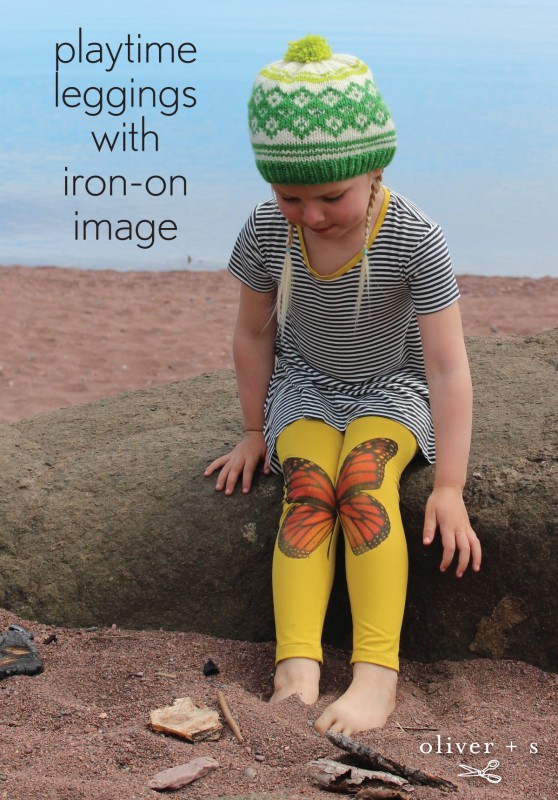 15) Customizing the Playtime Leggings Iron-on Images
Many thanks to everyone who contributed to the Oliver + S blog last year! We couldn't have provided you with so much inspiration and so many ideas without the work of all our wonderful contributors. Please join us in giving them a big "Thank you," and we hope you have a very creative 2016.