Surprise! Finally some sewing for me. I've had a Woodland Stroll Cape on my sewing list for far too long, over a year! Well, I finally got around to it last week. I guess if I had to describe my style it would be "over scheduled mom-on-the-go." I'm often driving in three different directions with having three kids in three different schools. So I almost always grab jeans and a t-shirt and run out the door. When it gets colder outside I also reach for a hoodie, cardigan, or jacket. Now I've got my new cape as another option!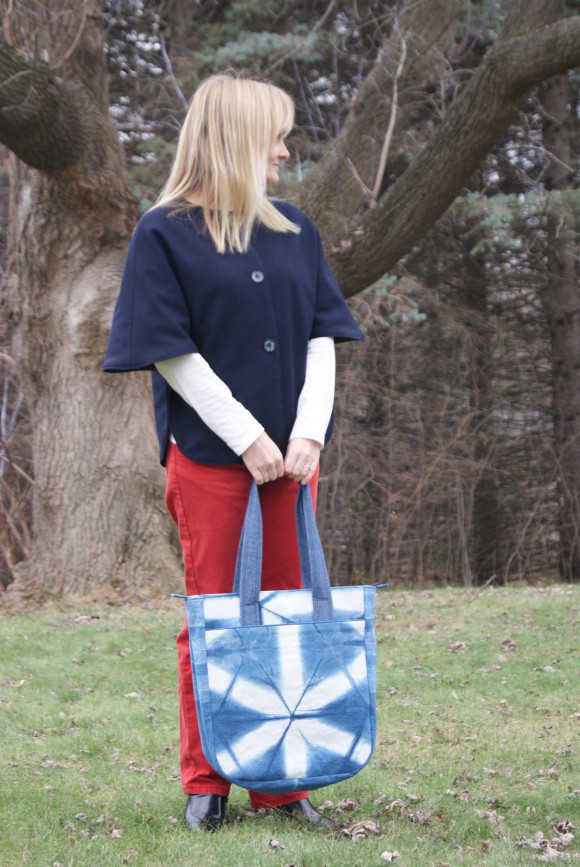 Project Details
Pattern: Liesl + Co. Woodland Stroll Cape
Fabric: Ralph Lauren wool/cashmere/angora in navy that I scored for only $20 per yard (which was 50% off)! The lining is a quilted thermal fabric.
Notions: Sew-on snaps, buttons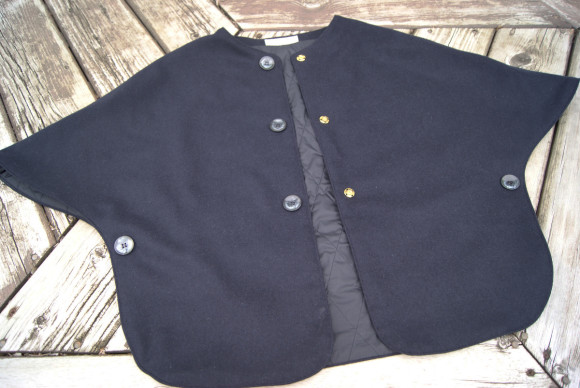 Did the fabric work well?
The fabrics were a dream to work with and they worked perfectly for this project. If you live in an area where it gets cold, I recommend trying a quilted thermal fabric for the lining.
How did the sewing go?
I was already familiar with the construction since I made the girl version before, a Forest Path Cape for my daughter last year in black wool.
By making my cape in a solid color, there was no pattern matching needed (like there would be with plaids or stripes) which made everything go quicker and easier.
What are the best parts?
My cape is nice and toasty warm thanks to the quilted thermal lining. Another bonus is that adding this cape makes a jeans and t-shirt outfit more chic. Last, but not least, this cape goes with so many things that I'll be able to easily wear it with other types of clothing. I look forward to wearing it every fall and spring whenever there is a little chill in the air.
If you're looking for more inspiration or fabric suggestions for the Woodland Stroll Cape, check these out: