Do you remember Rita? Some time ago she and her kids hosted Flat S in Madrid, where they all ate tapas together. Since moving to Madrid, we have had the pleasure of getting to know Rita and her family–and to eat tapas with them ourselves. A few weeks ago Liesl and S made plans to go to Creativa Madrid with Rita, and Rita showed up wearing the most interesting top. It took us all a minute (and a little help!) to realize what it was. But once we did, we figured you would be interested in seeing her creation too. So here's Rita for this week's edition of Sew + Tell.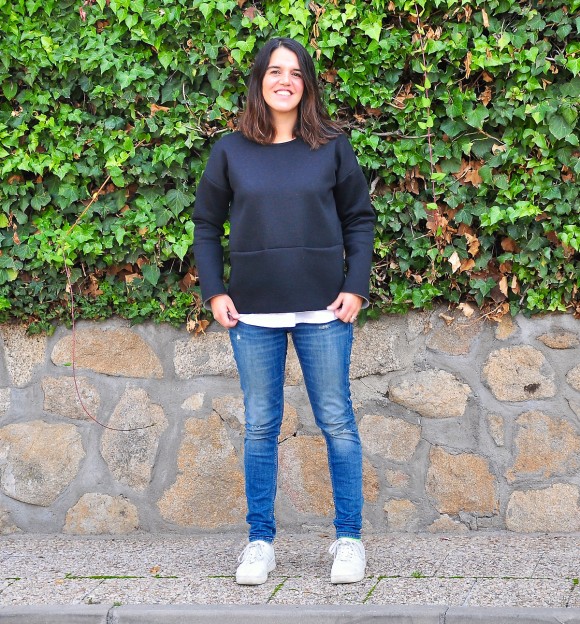 Name: Rita Vasquez
Where can we find you on the internet? Conversas de Hermanas, Facebook, Intagme
Project details
Link to your project on your blog: I Love Structured Clothes
Pattern used: Liesl + Co. Bento Tee
Fabric used: Scuba knit, around 5mm thickness
Did the fabric work well?
The fabric was perfect for this project. With scuba fabric I got exactly the shape I was looking for. I like structured clothes a lot!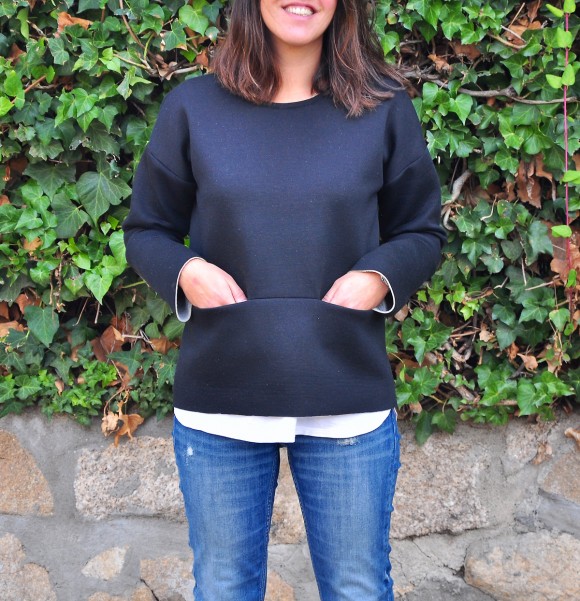 How did the sewing go?
After having all the pieces cut, it took me around 30 minutes to complete the Bento Tee. It's such a quick and easy sew. Added bonus with this kind of fabric: no need to finish any seams, not even hemming!
What was the best part?
The best part is having a sweater exactly like I wanted–clean lines, structured, and with pockets. (I cannot live without pockets.) Pattern pieces and instructions are great, it's a very quick sew, and in no time you have your tee ready to go.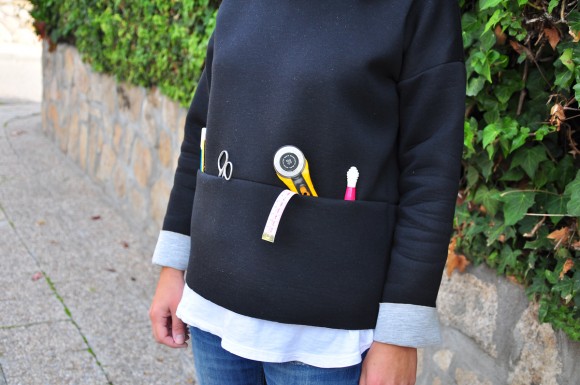 And, no, Rita didn't need to cut apart her husband's wetsuit to get her fabric. See her blog post for more information on sourcing and sewing with scuba knit.