We welcome back Sarah who blogs at Not Sew Fast. She was one of the contributors to our 2014 Flickr mosaics post at the beginning of this year. She's returning to talk all about her favorite Oliver + S pattern. Thanks for stopping by Sarah!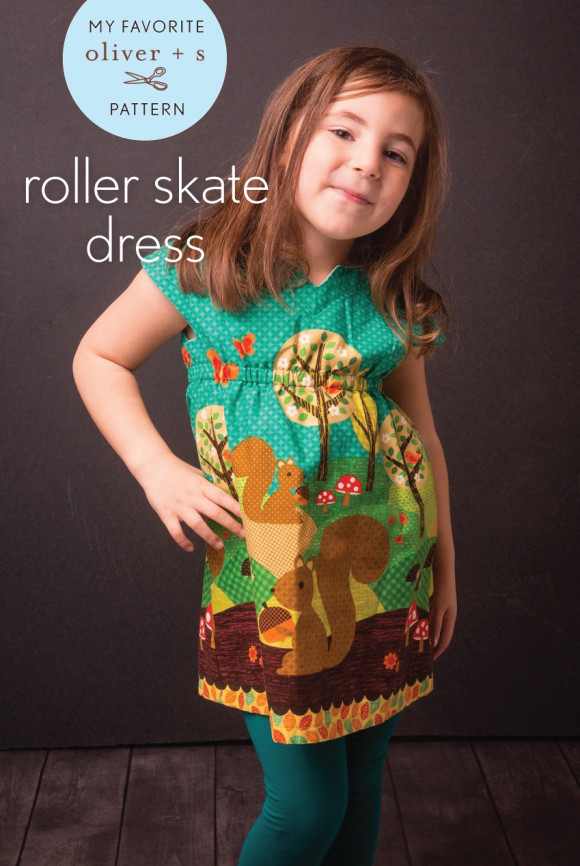 Hi there! I am really excited to be here today to talk about my favorite Oliver + S pattern. I started sewing in 2012 and I discovered Oliver + S about a year later. Since then I've purchased 32 different Oliver + S patterns. And I've sewn 25 of them. This doesn't include the "Little Things to Sew" book and the things I've made from there. I can honestly credit most of my sewing knowledge to Oliver + S.
I work full time, so the little sewing time I get is very precious. I've always been an academic-type person so I constantly need to learn. Oliver + S patterns do that. Every pattern is a lesson and teaches me something new.
I can find something about each pattern I've made that would qualify it to be a favorite, but with all things considered the Roller Skate Dress is the hands down winner.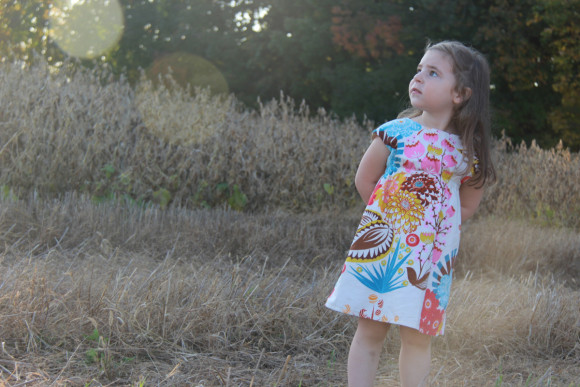 My first Roller Skate dress was also the very first real dress I made. I couldn't believe that I had actually made it. One great thing about this dress is its simplicity. There are only two pattern pieces. The cute cap sleeves are "built in" and the shape is given elastic sewn into an ingenious casing formed with the lining. That's right! The Roller Skate dress is completely lined.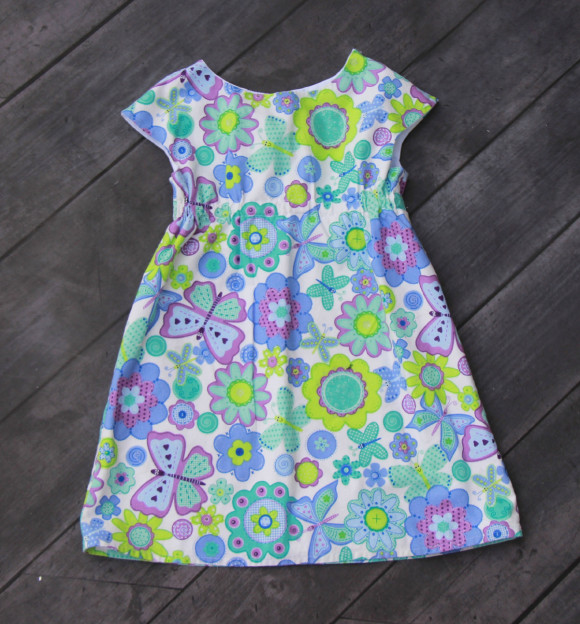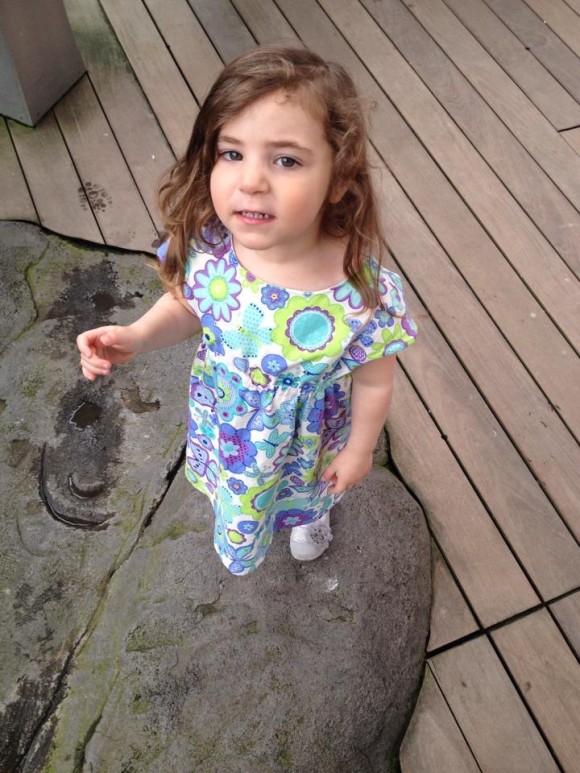 I absolutely love the second one I made. I always think of the Roller Skate dress when I really want the fabric to shine. I just love this print and the Roller Skate dress showcases it beautifully.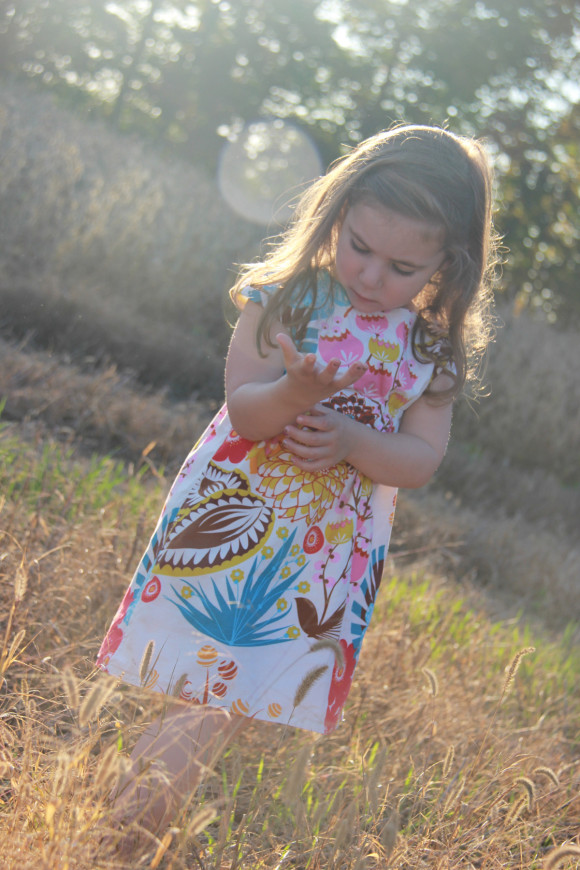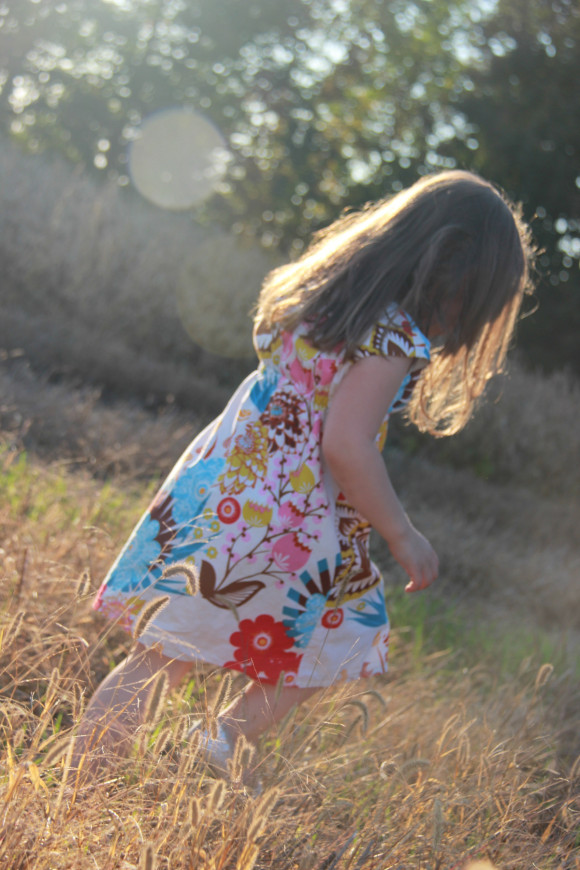 The third dress I made was a large double border print. I had to be careful with my pattern piece placement (say that 5 times fast). The space in between the two borders was quite minimal so I decided to cut it as a really long tunic. It's somewhere in between tunic and dress length. I decided to sew the neckline notch for the first time and I really like how it turned out. The facing is on the inside so you get the notch detail, but without the contrast. I didn't want to take away from the border print. But I did want to create some interest at the neckline.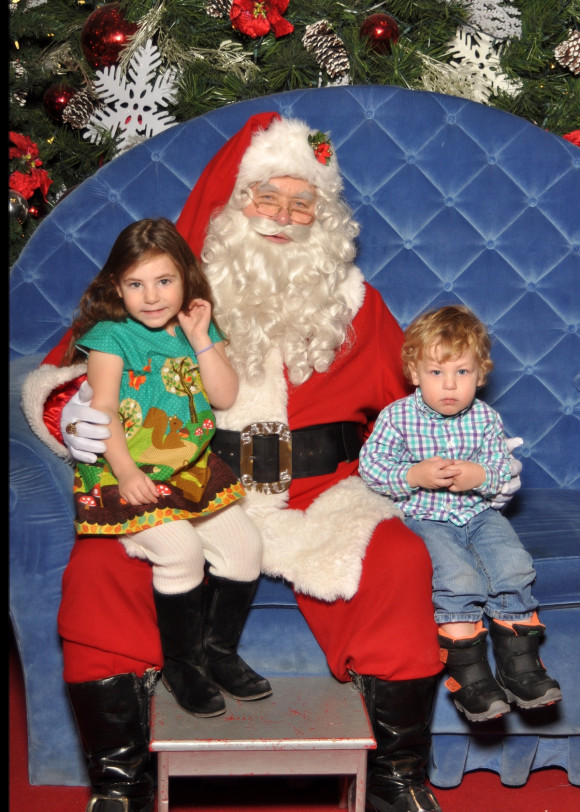 The fourth dress I made is one of my daughter's favorites at the moment. It's another border print. I really love how this dress lets the fabric do the talking. My daughter still measures a size 4, but I decided to add some extra length to this one.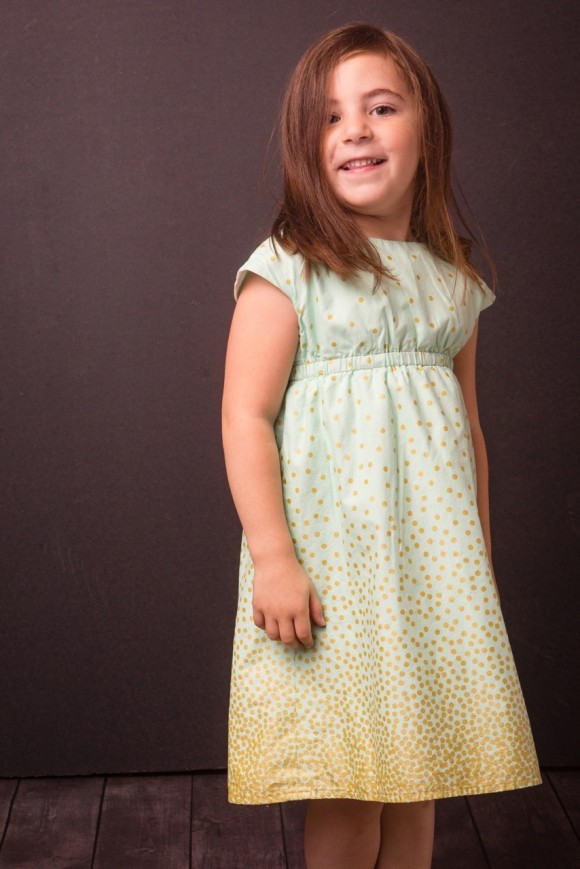 For the final dress, I decided to not only sew the notch at the neckline, but to also add the contrast facing at the neckline. I just love how it turned out.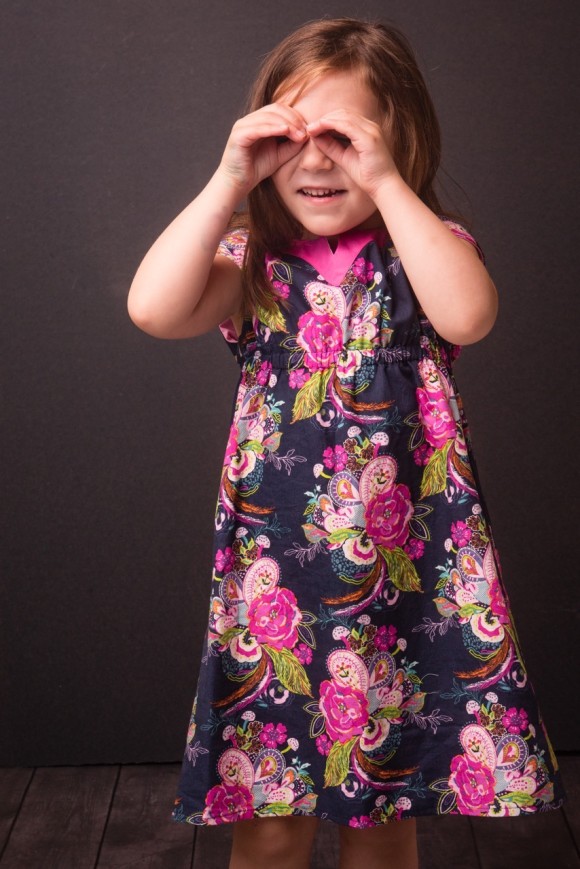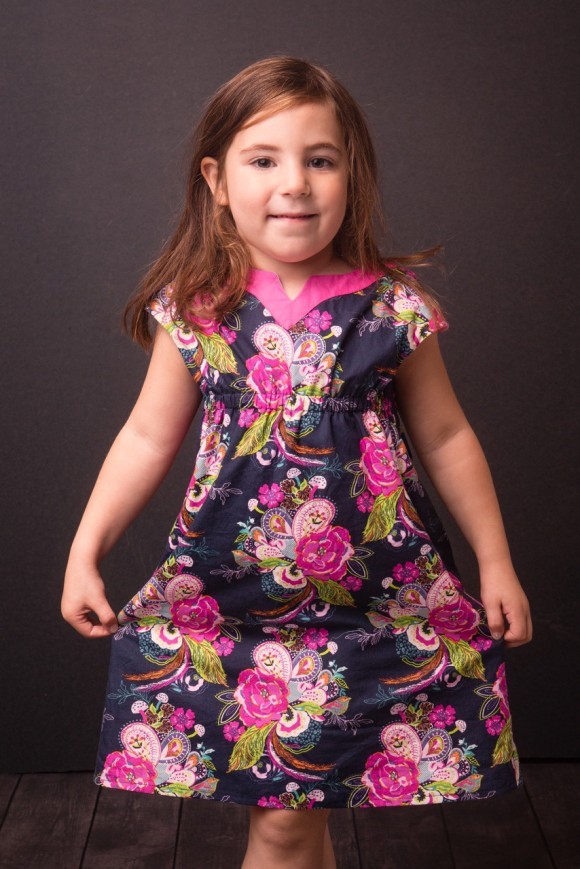 But now onto my favorite part: these dresses can also grow with your little girls. They are fairly loose fitting dresses, so when they are outgrown as a dress, they can still be worn as a tunic with leggings! These are both size 3 on my 4.5 year old.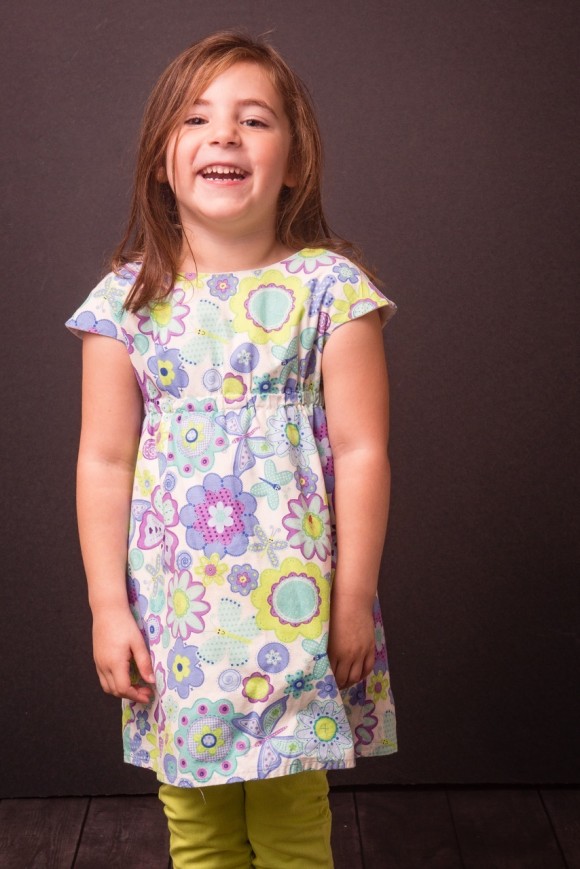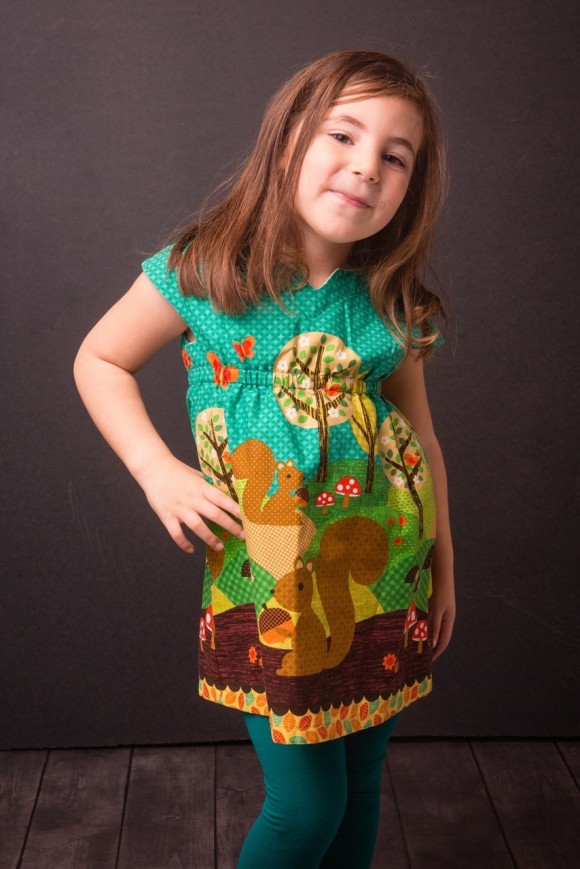 So there you have it: five similar, but also very different, Roller Skate dresses. In my mind, this is the perfect dress. It can be dressed up for a wedding, or worn on the monkey bars. The single button closure on the back makes it easy to get on and off. I learned a lot from this pattern, especially since it was the first actual dress I'd sewn: how to make a button loop, completely line a dress, sewing the perfect notch, adding a contrast facing, staystitching a neckline, using the lining to make a casing, and a foolproof way to hem a dress.
There are so many beautiful Roller Skate dresses out there. Now for some inspiration from others:
Why not try it out in knit like here.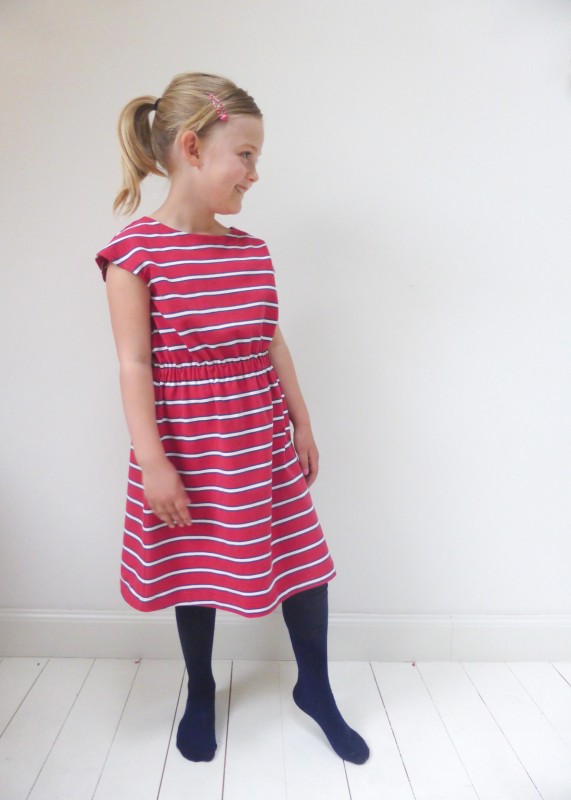 Or as a reversible dress.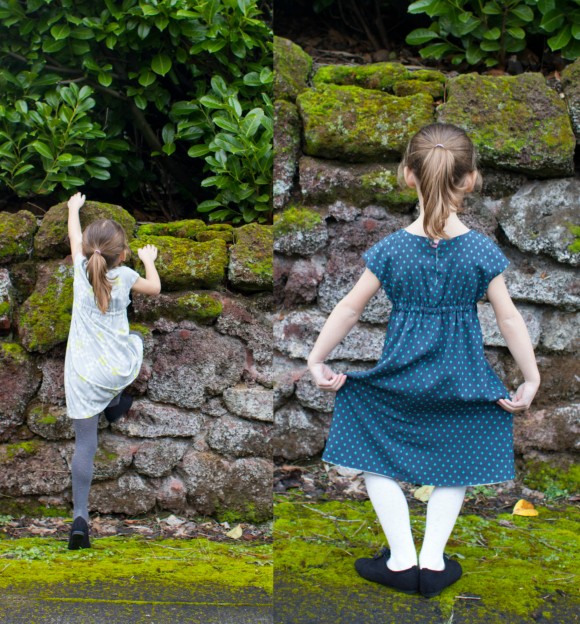 With applique on the bottom, like this or this.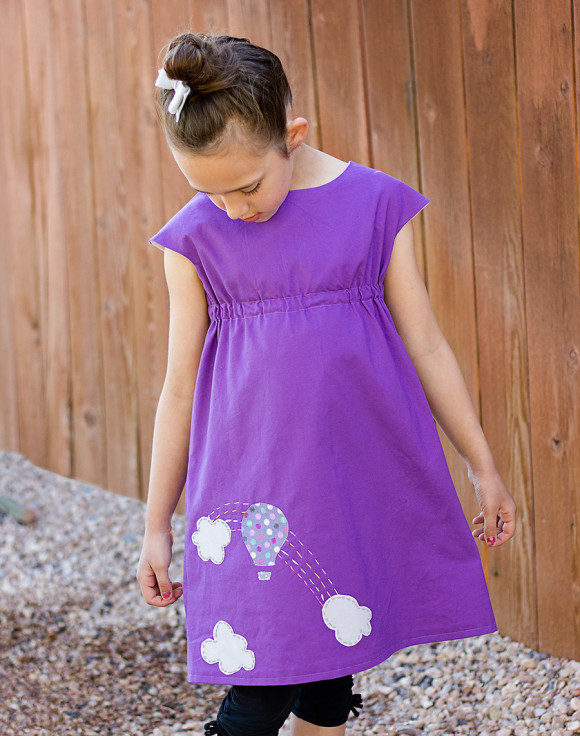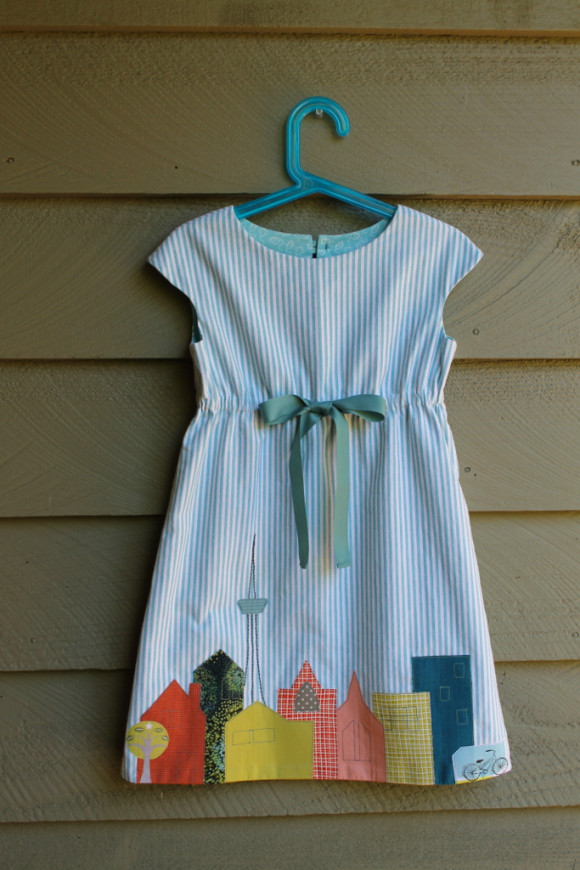 With a long sleeve shirt underneath for the colder months.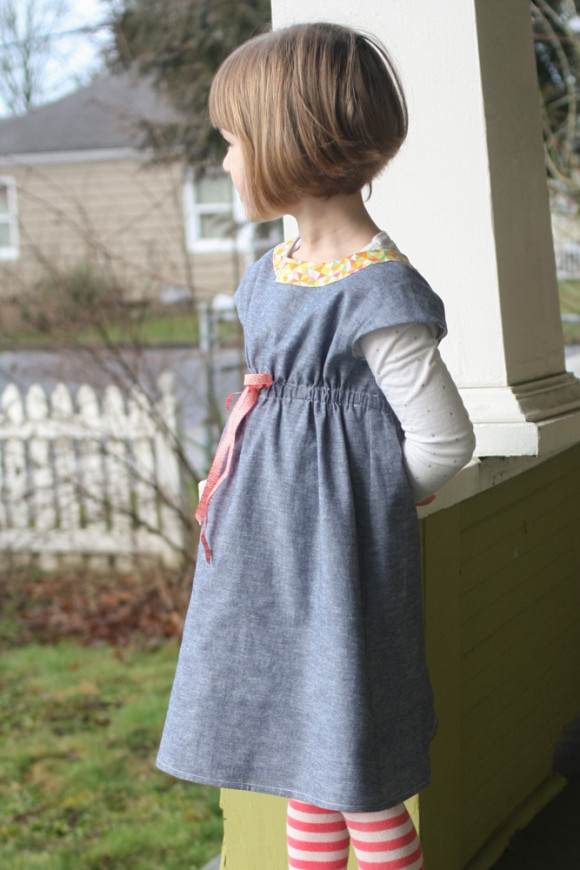 With lace as the overlay. Gorgeous!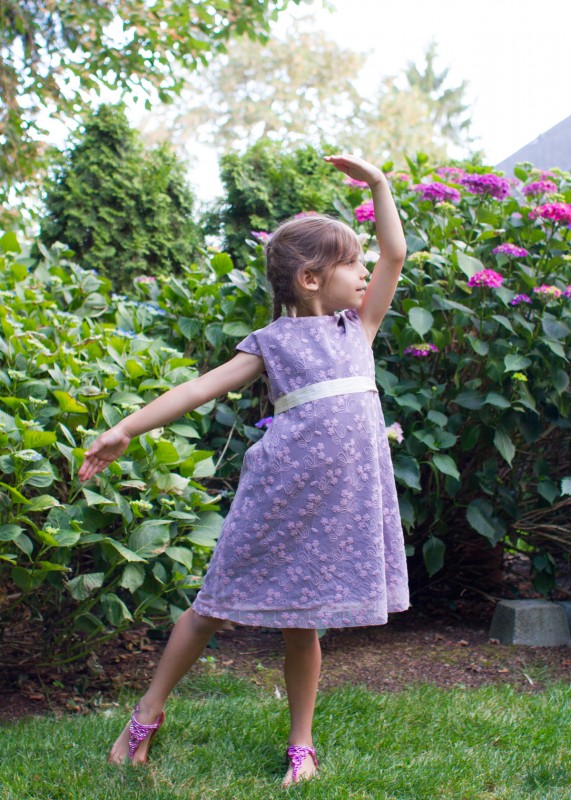 And this one, flipped to the extreme. Wow!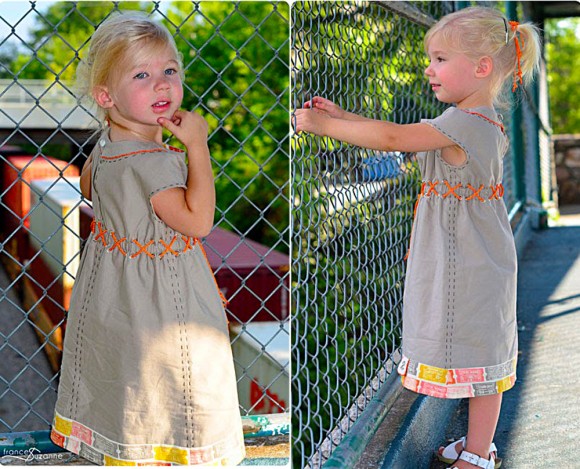 And lastly, this one with perfectly matched stripes. Stunning!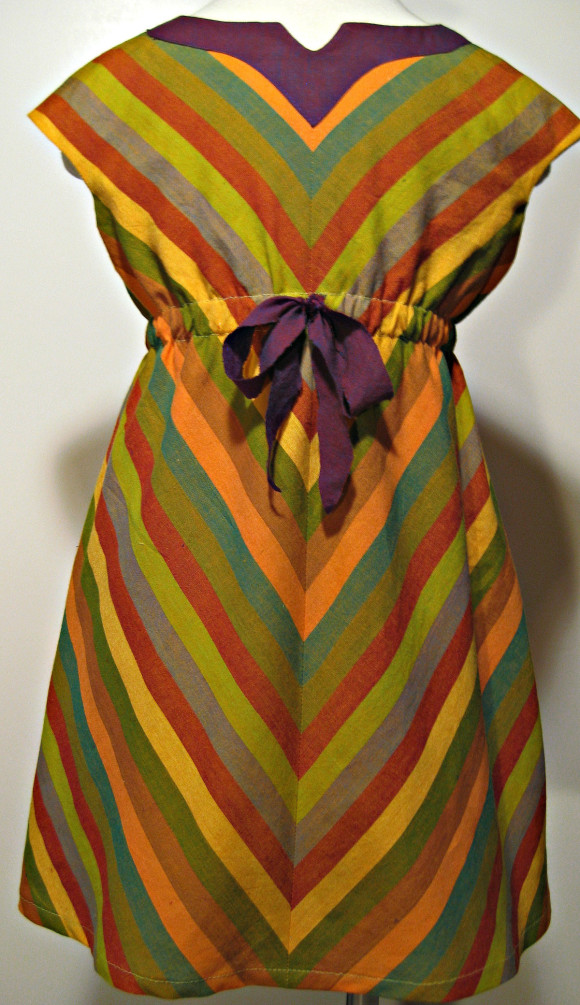 Hopefully you find some inspiration in the Roller Skate dress and perhaps it will become your favorite, too.
Thanks so very much for having me.
Would you like to take a little trip down sewing-memory-lane? If so, head this way to see Liesl's introduction to the Roller Skate pattern from February 2013!