Happy Friday!  Our feature today is a clever and comfy take on our Roller Skate Dress + Tunic pattern, perfect for casual springtime play!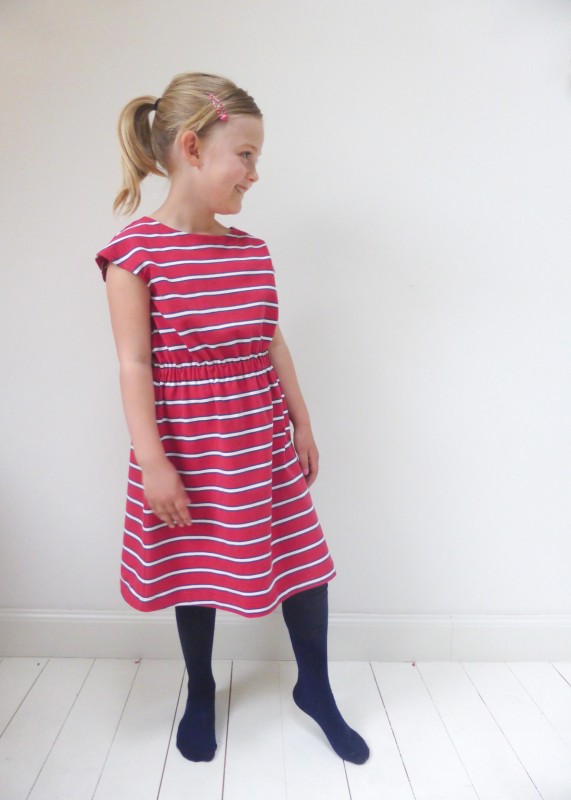 Jo of the Belgian blog Jo Sews made this adorable dress for her daughter in knit fabric rather than woven, with just a few simple modifications to the pattern to eliminate the lining.  She talks about how she did it in her blog post here.  The dress looks so great in that striped fabric, nice work Jo!
Have any of you made a knit roller skate dress?  I haven't but I want to try it!