Today we are happy to welcome Melani to the blog. You may know her as sayiamyou on Flickr. She's stopping by to share a bit about her favorite Oliver + S pattern. Thanks so much for being here Melani!
Hi everyone! I was invited to talk about my favorite Oliver + S pattern. There truly are so many that I love. In fact, I have yet to sew an Oliver + S pattern and not develop a love connection. But, looking back through all my sewing I can easily see which one has continued to grab my attention – the Swingset Tunic and Skirt pattern!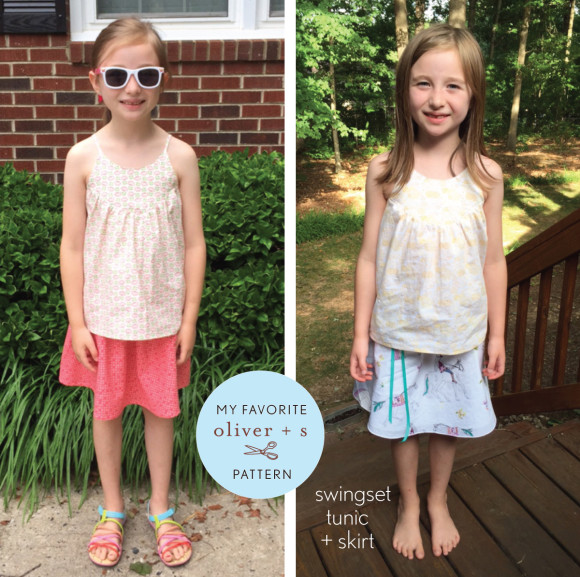 I first made the pattern for my daughter's 2nd birthday. I paired the top with sailboat pants, and very quickly afterward made the skirt in a fun print to coordinate with a ready-to-wear top and denim Sunday Brunch Jacket. I've been hooked since sewing the first set. Each of these pieces is so much fun to sew, and coordinates perfectly with other clothing, either Oliver + S or ready-to-wear.
In spring, we have paired the tunic with jeans and a cardigan, or the skirt with a light jacket.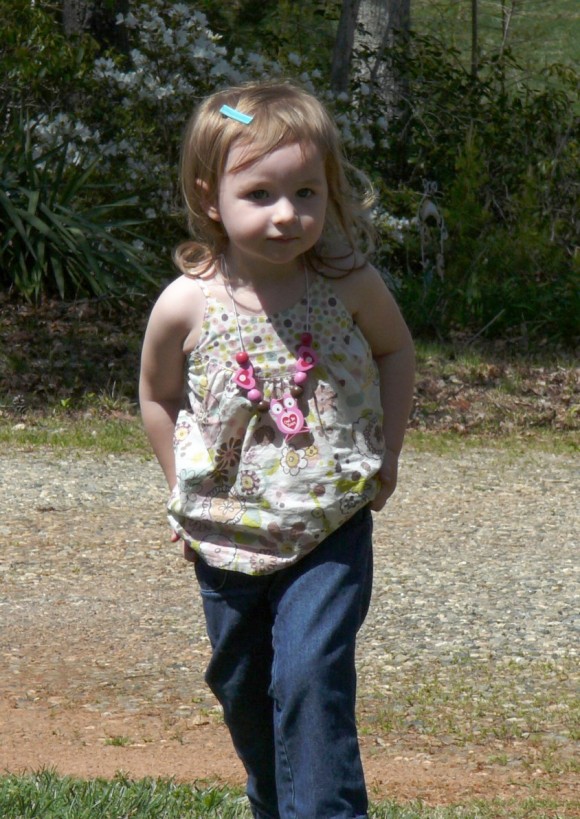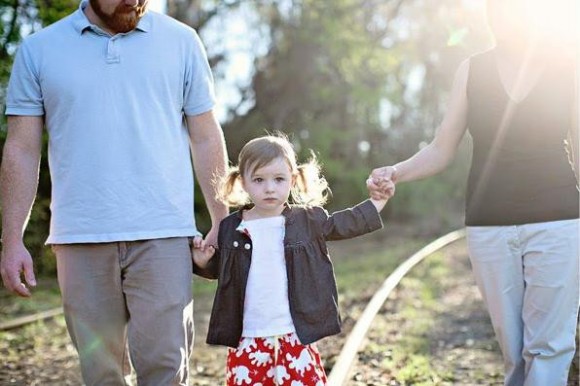 But, as the temperatures begin to rise it has been fun to pair the tunic with other Oliver + S patterns. I liked the extra length on the Sketchbook Shorts and Sailboat Pants for outside adventures to give her little knees a bit of protection, as she was inevitably going to climb onto something.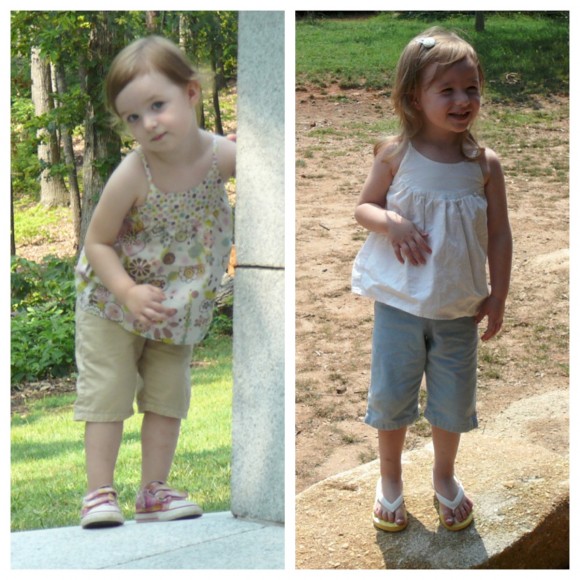 Our hot, humid summers are perfect for combining the tunic with other favorites, like Puppet Show shorts or the 2 + 2 Skirt!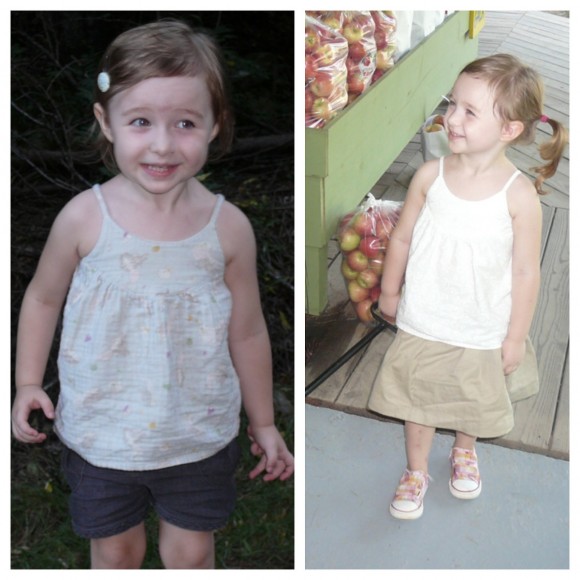 And, of course, the pattern is gorgeous as a complete set. The bodice of the tunic has a very pretty curve that can embellished, as I've done here with ruffles.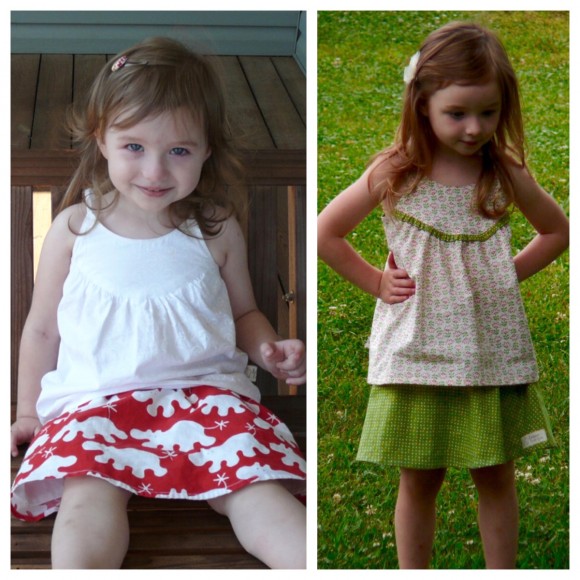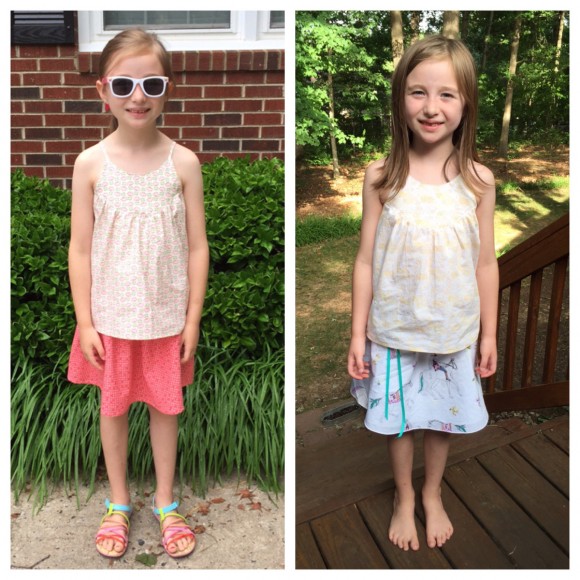 Unfortunately, as the Swingset pattern doesn't extend beyond size 5, this will be the last year that my daughter is able to wear the tunic, so I made her a couple new complete sets for summer. The skirt, however, has just been released for Fall and includes expanded sizes!
Don't forget other Oliver + S patterns that are excellent coordinates for the Swingset skirt as the season begins the shift to Fall and brings cool days. The Hopscotch knit top (with a reversible Swingset skirt for even more mix-and-match), School Bus t-shirt and the Class Picnic blouse are great for layering. You can even use the pockets from the Playdate Dress on your Swingset skirt for a place to tuck away chilly hands!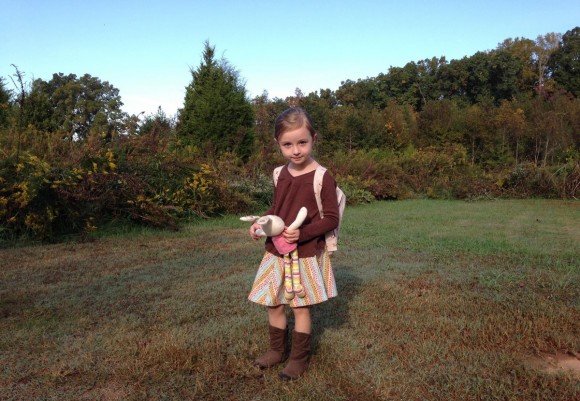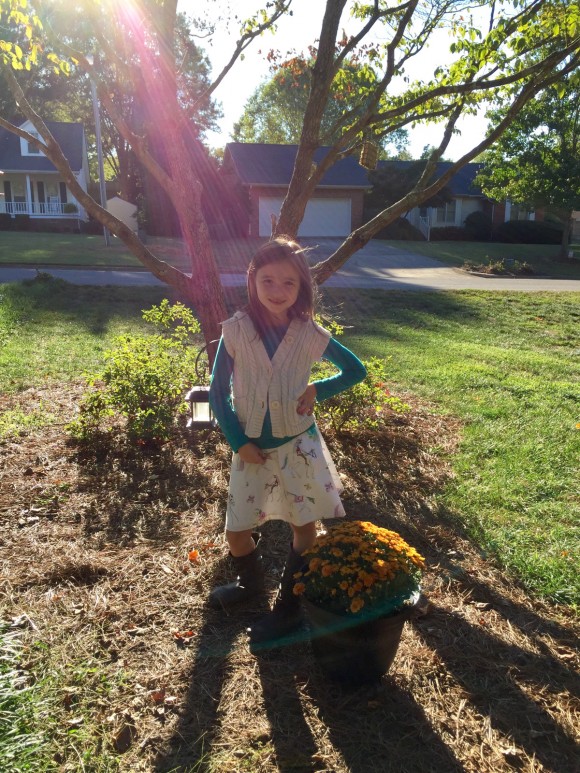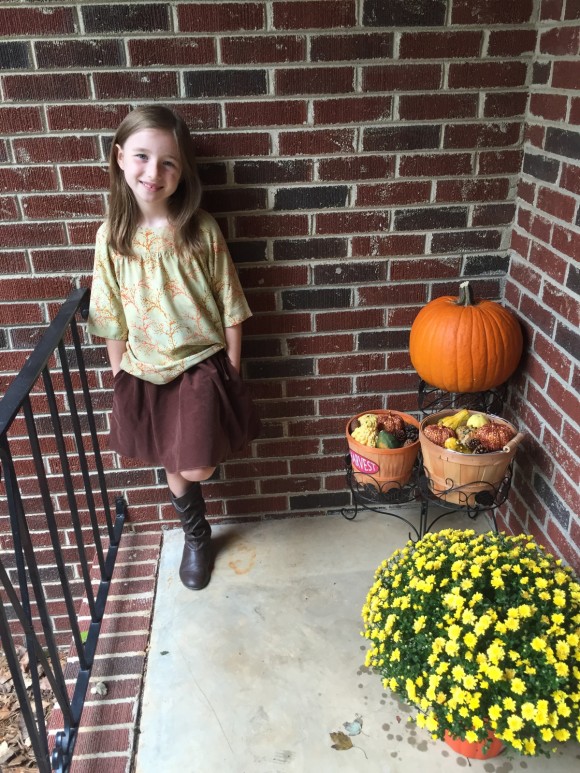 Thanks Melani!