Today we're starting the Butterfly Skirt sew-along in the sew-alongs group of the discussion forums. I hope you'll join us!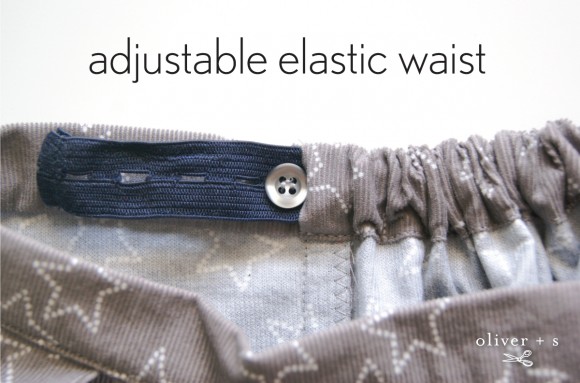 As you're starting your project, I thought I would provide you with a how-to for a little modification that can easily be done to this pattern as well as several other Oliver + S patterns.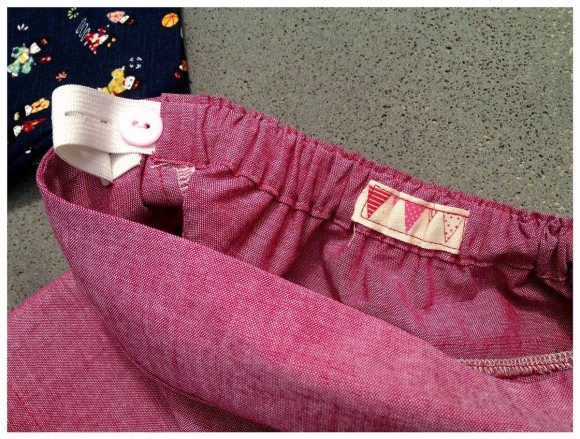 Badminton shorts by Justine. Yes, she turned the Badminton skort into shorts!
For a skirt or pants sewing pattern that has a smooth front and elastic back (like the Butterfly Skirt), it can easily be converted to have an adjustable elastic waist.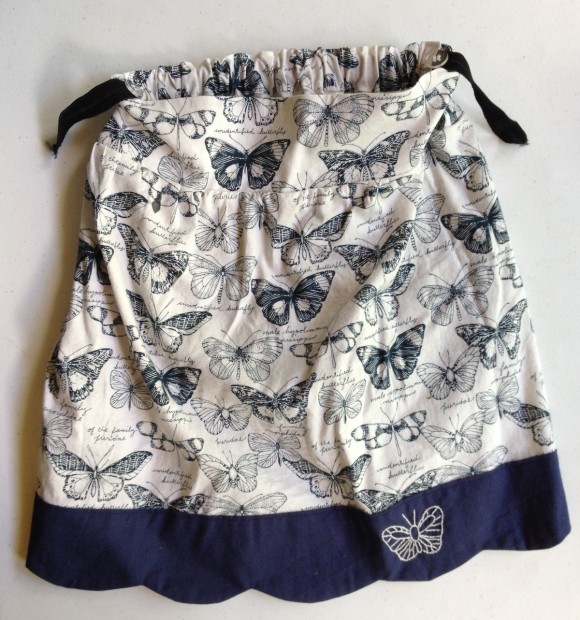 Badminton skort by Audrey.
First of all why would you want to do this? There may be several reasons, including:
It makes clothes last longer (as it will adjust as the child grows)
When you're not sure of the measurements (when you're sewing for children who live far away)
When the child is done with the clothing item and it's given to another child to wear (it can easily be adjusted to the new wearer)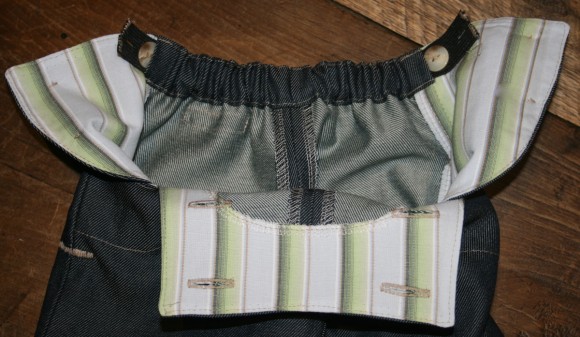 Sailboat pants by Nicole.
What you will need:
Buttonhole elastic (brand new from the fabric store or saved from a no-longer used ready-to-wear skirt/pants)
Two buttons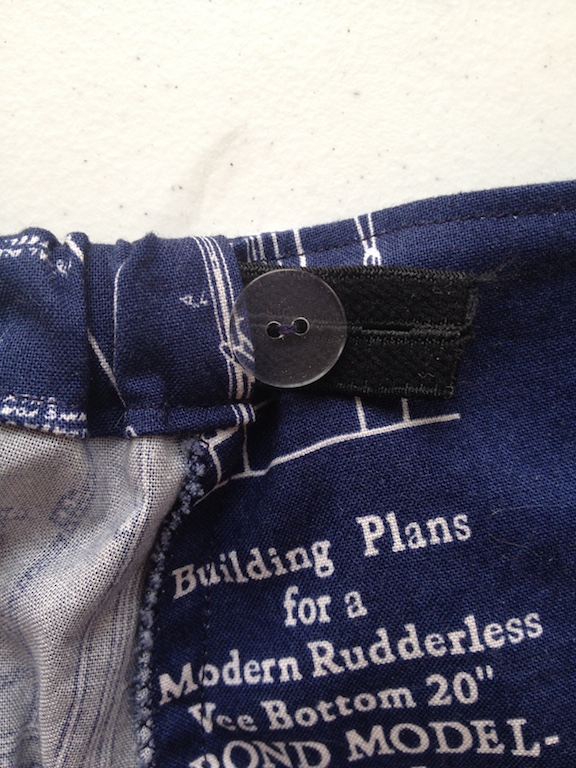 Sailboat skirt by Audrey.
It's really very easy to do. When you get to the part where you insert the elastic into the back waistband, insert buttonhole elastic instead of regular elastic. Don't sew the openings closed; instead leave the buttonhole elastic sticking out. Sew a button right next to the elastic hole opening and button the elastic to the button. Voilà, you're done!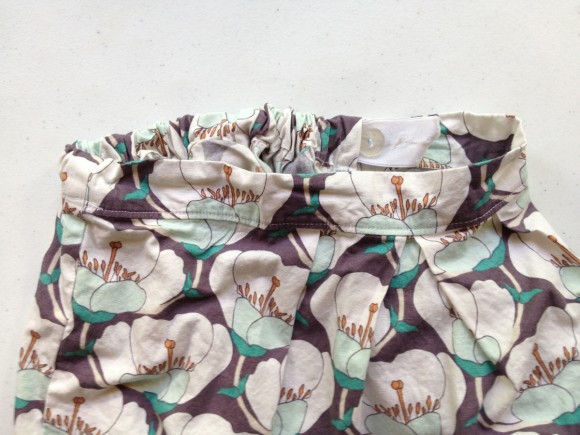 Butterfly skirt by Audrey.
Maybe you've sewn adjustable elastic into the back waistband of an Oliver + S pattern that wasn't showcased here. If so, please let us know in the comments section below.