Let's take a look at fabric and styling idea for the new City Stroll Wrap Skirt today, shall we? As I mentioned in my introductory post, this skirt is really versatile and wearable. But I forgot to tell you that it includes a lengthen and shorten line, so if you're concerned about the length keep that in mind. (Also keep in mind that the model and I are both quite tall, so if you thought it looked a little short on us it won't necessarily be that short on you!)
Here are some ideas to help you think about your fabric options and styling possibilities: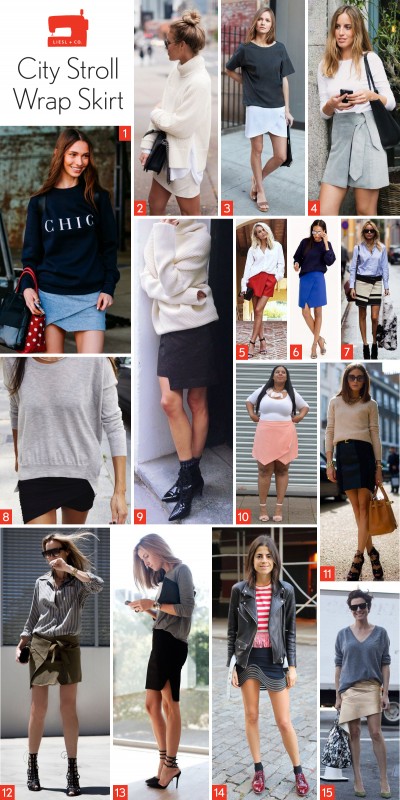 Here are a few more ideas for you.
I love the dusty peach linen of this skirt, but the bow detail is also fantastic. It would be fun to try adding a bow to the City Stroll pattern to achieve a similar look.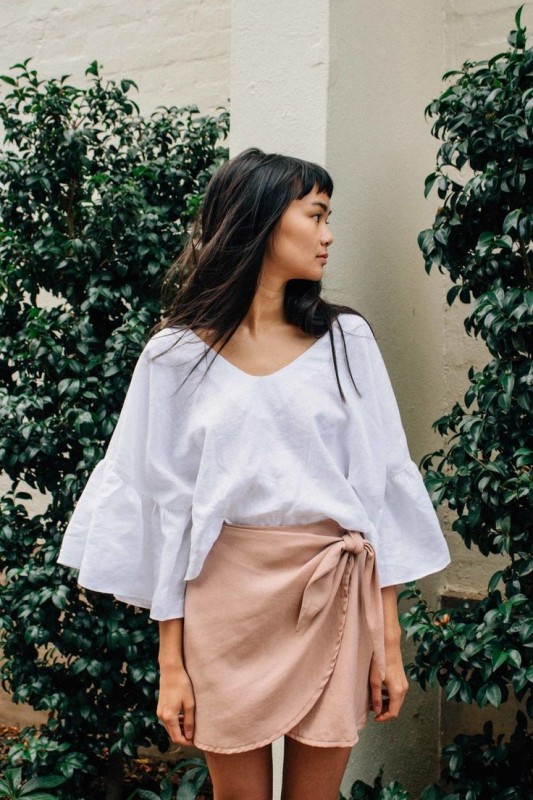 How about adding a ruffle to the skirt hem? It would be really easy to do with the hem facing, and you could even follow the Siestas and Sewing tutorial for adding a ruffle to the Class Picnic Shorts.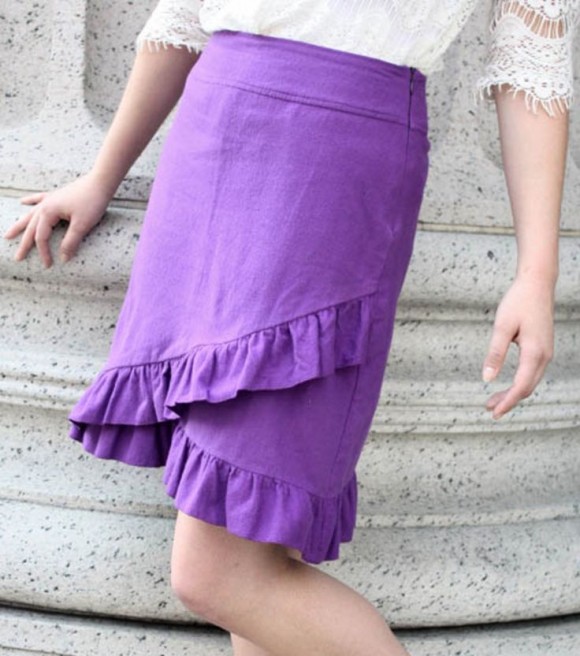 The hem facing will give you all sorts of opportunities to play around with this pattern. For example, you could apply it to the outside of the skirt instead of the inside. Or sew it from a contrast color. I love the effect of the directional stripes here.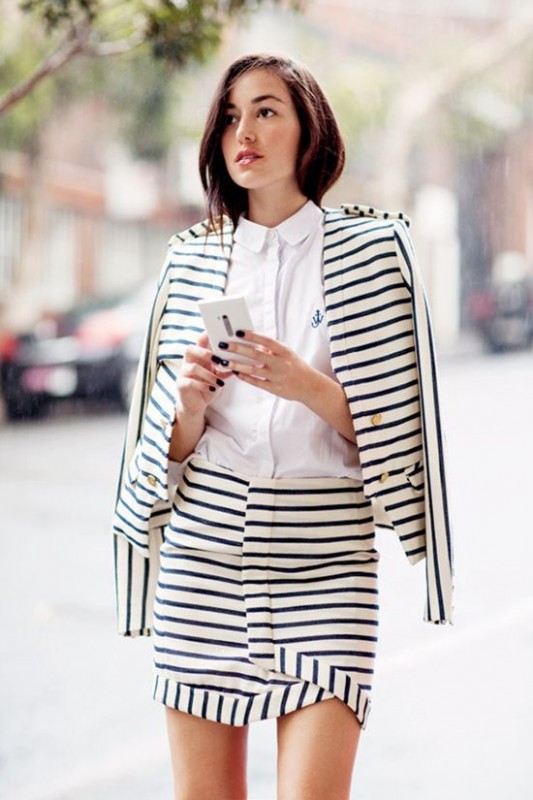 I've collected many more photos to inspire you, too. You can find them on the Liesl and Co. pattern styling ideas Pinterest board if you'd like to see more or save any of these ideas to your own board. And don't forget to add your finished photos to the Liesl and Co Flickr group. A few of you have already added your finished skirts!