The Butterfly Blouse is sort of an un-basic basic. I'm completely fascinated by how a simple blouse like this can work for everyone, from the littlest babies to full-grown women. It's an extremely versatile style that will be easy and comfortable to wear this summer but will also be great for layering in cooler weather. And it will take on a lot of different looks depending on your fabric choices and how it's worn. It's really all about your fabric and styling choices. Here are some examples to get you started, all with Pinterest links from our Customizing with Oliver + S Pinterest board.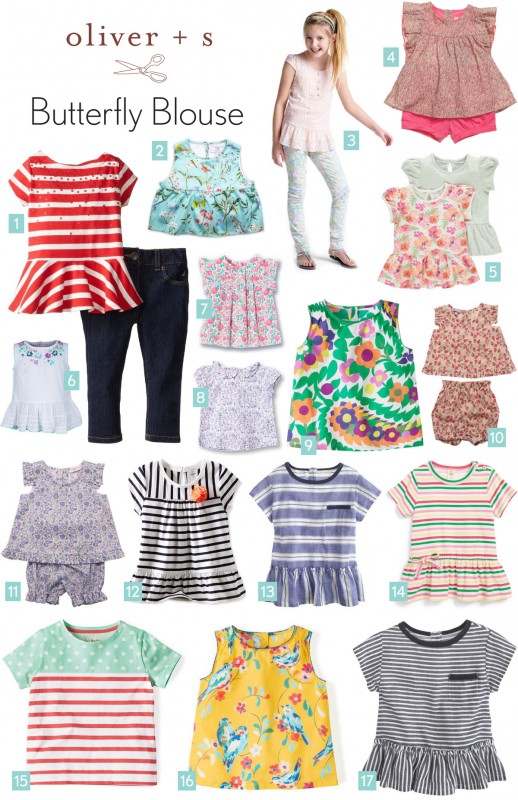 You could also sew the blouse in a solid knit fabric for another take on the summer basic, sort of like this one.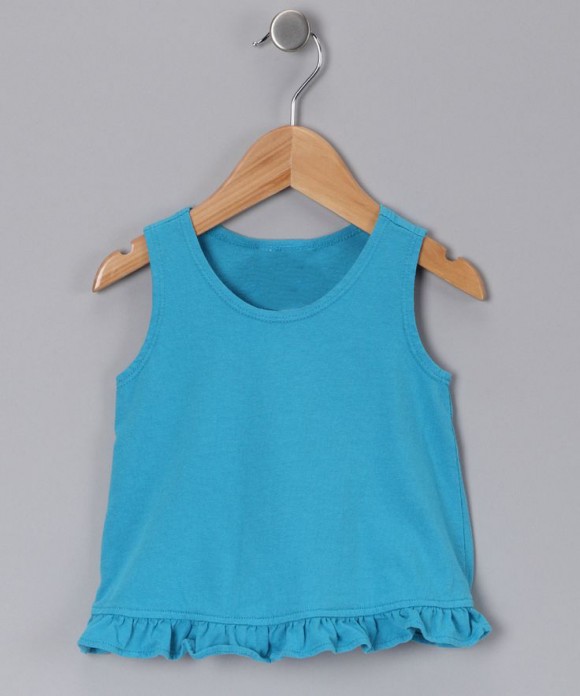 I'll show you a bunch of ideas for the Butterfly Skirt tomorrow, followed by the Parachute Polo and Sweatpants later this week. Which one are you planning to sew first? We're be doing sew-alongs for all of these styles, so stay tuned for details!