Spring comes to us at such different times. For some, flowers are blooming, but a large portion of the US and Canada are currently buried in snow!  If you're still in winter (or heading into it – I'm not forgetting you Aussies!) and your family's poor worn mittens have turned into orphans, today is a day to be happy you can sew!  The creative and talented Jane from Buzzmills is here with a tutorial to make brand new cozy mittens with materials in your upcycle pile–truly the perfect snowed-in project.
The calendar may say that spring is only a month away, but for many, frigid temps and snow are still quite prevalent!  We are some of those folks.  Both of my kids were in desperate need of some new mittens to keep the cold and wind out and their hands nice and toasty warm, so a couple of weeks ago I sewed them each up a pair of new mittens using the Mittens pattern from Little Things To Sew.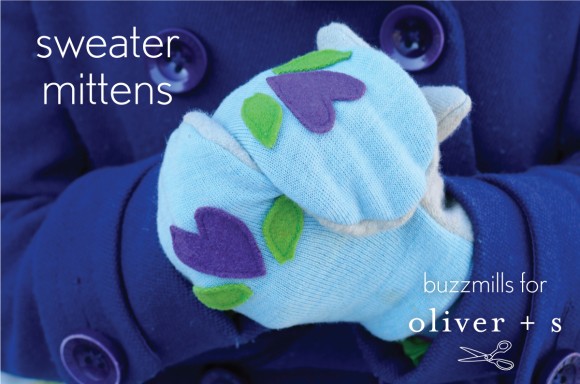 While I love this pattern, I made a few changes to make them suit our needs a little bit better.
These mittens were made using upcycled sweaters and are lined with fleece.  They have an added cuff made from cotton ribbing.  I love the little changes and so did Kristin and Liesl, so they asked if I would share how I made them here.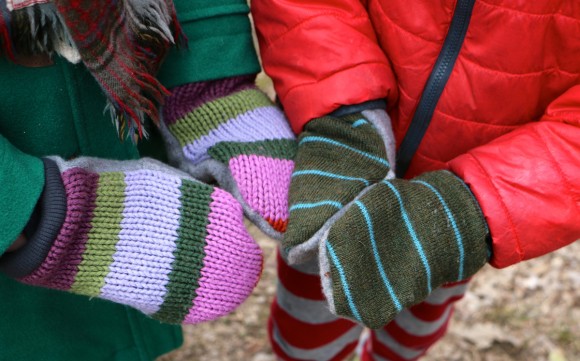 The mittens I made initially (pictured above), were just partially lined with fleece, only on the top part.  Since the undersides of the mittens were made with a thick felted wool sweater, I worried that lining the mittens would make them too bulky and difficult to grasp with. If you are using a more lightweight sweater, I would recommend underlining all pieces with fleece as I did in the tutorial to follow.
Begin by cutting out all three of the pattern pieces twice – once using your sweater and once out of fleece.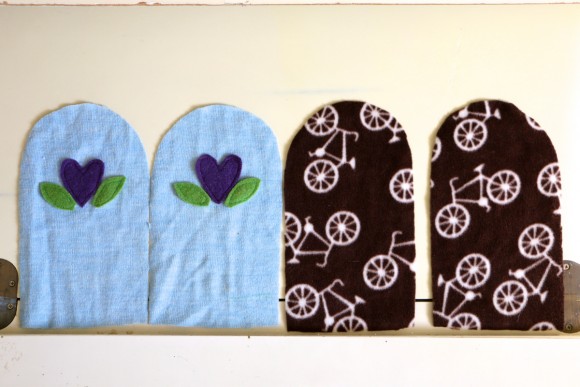 I used micro fleece to underline my mittens.  It has a good deal of stretch to it, and it's thin, but warm.  Cut pieces with the greatest amount of stretch going across the hand.
Once your fleece and sweater pieces have been cut, match the fleece (lining) pieces to each sweater (outer) pieces with wrong sides together and baste with a 1/8″ seam.  Once your lining has been basted to your outer pieces, sew together per instructions skipping the part with the elastic and ribbon.
To finish the mittens, fold a piece of cotton ribbing (with good stretch recovery) and cut it on the fold to be  4″ tall by the width of the mitten bottom.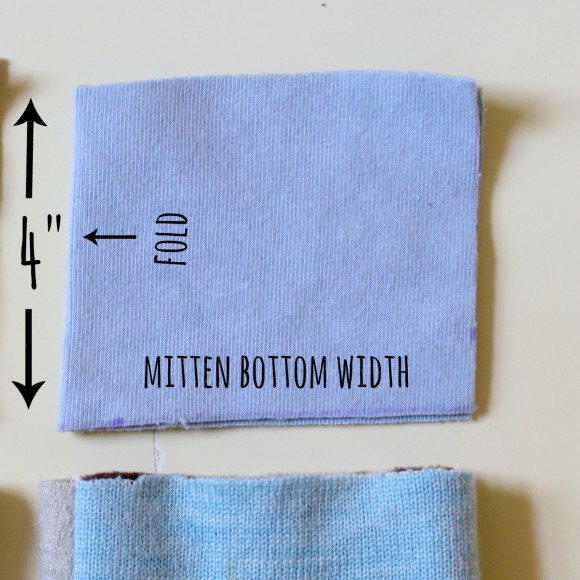 Fold ribbing right sides together and sew the short sides together with 5/8″ seam.  Next fold the cuff in half widthwise with right sides facing out, place the cuff over the end of the mitten so that all of the raw edges are even, match and pin the cuff seam with one the mitten seam and the center of the cuff (fold) at the other mitten seam.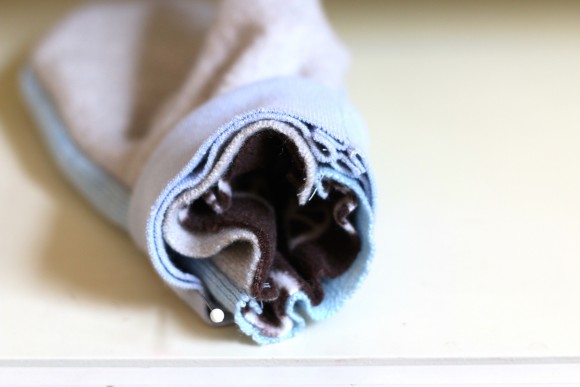 Sew the cuff onto the mitten with a 1/4″ seam allowance, stretching the ribbing slightly as you go.  Repeat with the second mitten and you are done!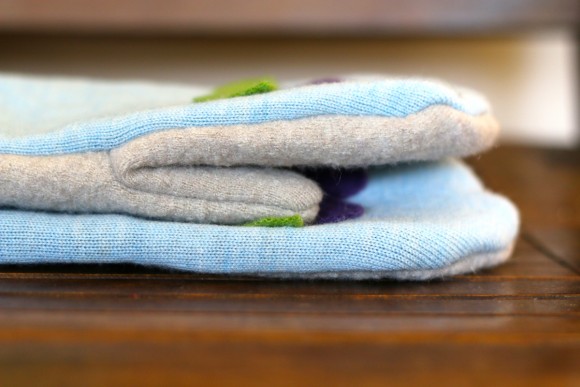 A new pair of warm, lined mittens…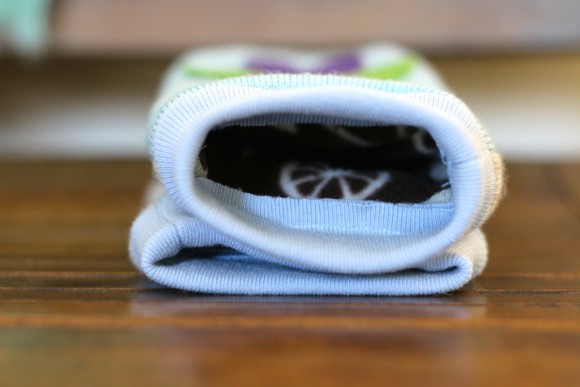 …with a cuff to tuck up underneath coat sleeves!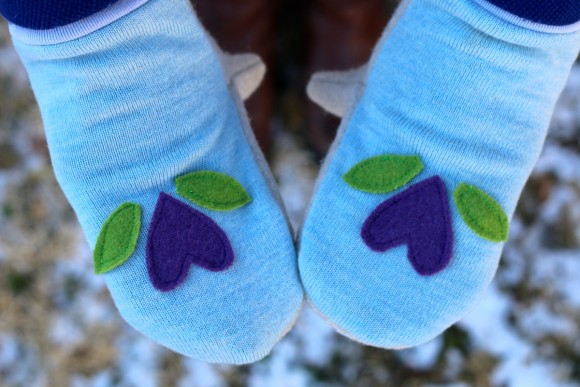 I actually made these mittens using the large size from the book and sewed them up for myself!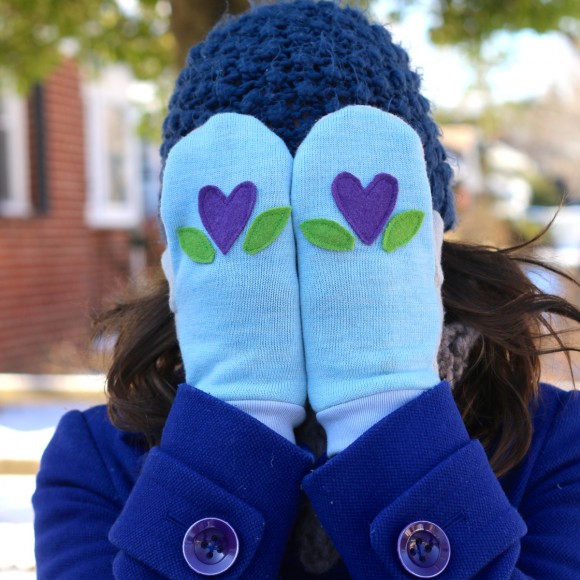 I love the way they turned out and think that they fit fine, except that I would lengthen the mitten part about an inch the next time.  Just in case you want to make some for yourself too.
Enjoy, stay warm, and come visit me at Buzzmills anytime!