Happy new year, and I hope you enjoyed the holidays! We spent ours relaxing, catching up with friends, reading loads of books, and showing S some classic films (Roman Holiday, Breakfast at Tiffany's, White Christmas, Oklahoma!, Meet Me in Saint Louis, etc.). We're still quoting bits from My Fair Lady and cracking each other up. I didn't get any work done, but I'm sure there will be time catch up in the next couple of weeks. I hope your break was equally unproductive and relaxing.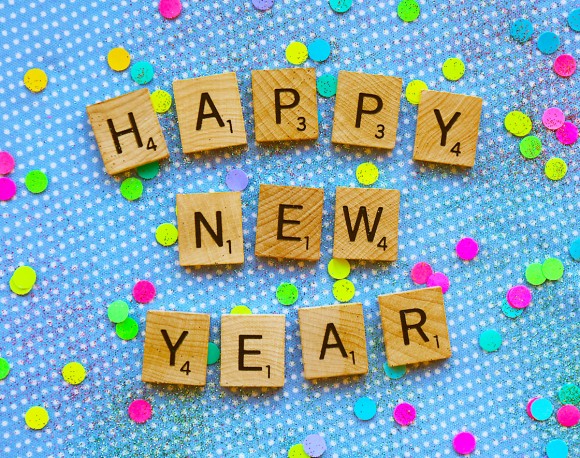 Before we took our holiday break, we asked you to look back on the year and to add your 2014 Oliver + S sewing photo mosaics to the Flickr group, if you haven't already. Mosaic Maker is an easy tool to use to create photo mosaics. We will be having a 2014 mosaic post very soon.
Now that we're into the new year, I'm curious what your sewing plans are for 2015. To give you some motivation to start your planning (if you haven't already), I took a few minutes this morning to look back at our most popular blog posts from last year and at the patterns we released in 2014. Here are some things that caught my eye. I hope you'll find some inspiration here to get you excited about sewing this month.
Free Patterns and Tutorials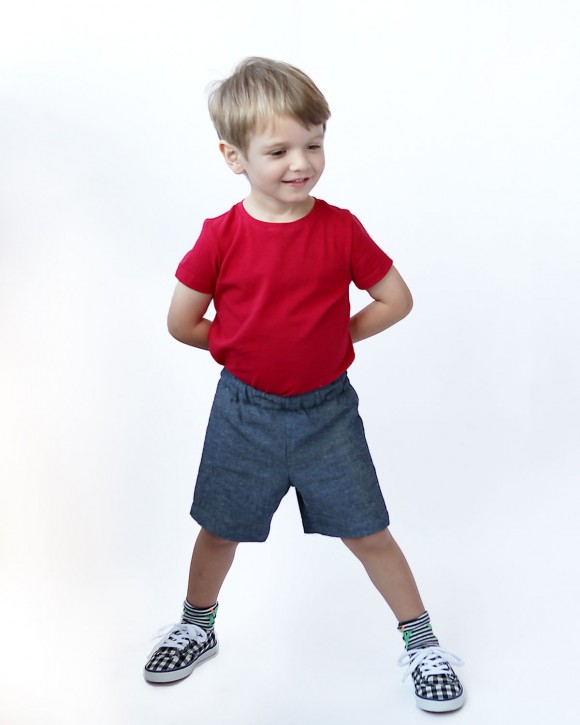 The Sunny Days Shorts pattern for boys and girls was our first free pattern of the year. We followed it up with the Onstage Tutu Skirt for girls and their dolls.
Bias binding was a popular theme last year, and many of you referred to our tutorials on making bias binding as well as applying it to your sewing projects.
Rachel's skirt for 18″ dolls has been enormously popular with those of you who sew for American Girl dolls. (I love that this tutorial uses a pattern piece from another of our free patterns, the Bucket Hat from my book, Little Things to Sew.)
Adding piping or trim to a sleeve edge gives a sleeve a whole new look, doesn't it?
We did a whole series of posts on customizing the Field Trip Raglan Tee for a wide variety of looks. For the posts themselves see here, here, and here.
Speaking of customizing, 14 things to do with our basic Tee patterns was also a very popular post. I followed that with a tutorial for making the color-blocked A-line T-shirt. I've seen many versions of this tee, and they all look great!
15 Tips for fitting a muslin, which links back to an older post about how to make a muslin generated a lot of traffic, which makes me so happy because I know you're starting to tackle any fears of fitting!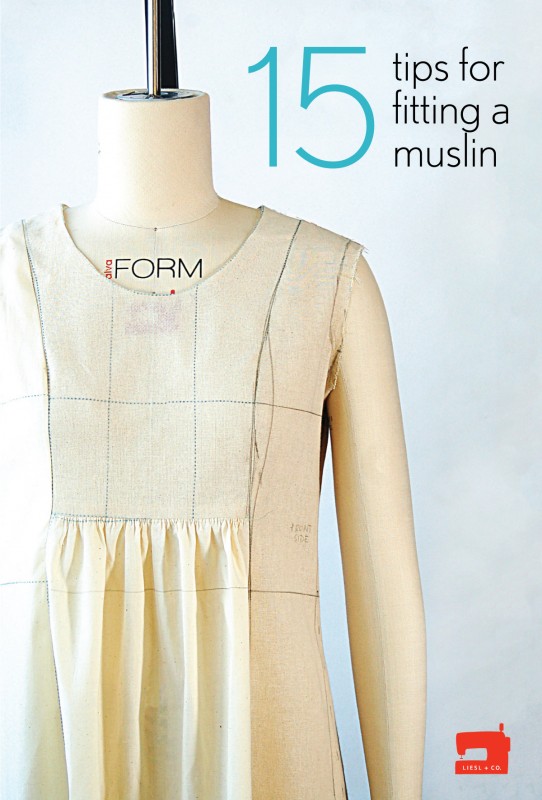 Sarvi wrote a wonderful series on preserving a sewing pattern which you can find here, here, here, and here.
And speaking of contributing posts, many of you also contributed to our Customizing with Oliver + S series, and we're so grateful for your participation! It's really wonderful to see what you make with our patterns and how you make them your own. I love that this blog has become a knowledge bank for the sewing community. Thank you for being part of it.
Inspiration
We started quite a few new blog series in 2014 including our wardrobe edit series, our color palette series, the Ask Me series, and Rachel assembled round-ups of many of your sewing projects. (I suppose it's no surprise that the Elsa dress round-up was an extremely popular post, especially around Halloween.) I know many of you also visit our Flickr group on a regular basis for gathering inspiration. And of course we're all addicted to Pinterest, where some of our most popular boards are Customizing with Oliver + S and Liesl + Co. pattern styling ideas.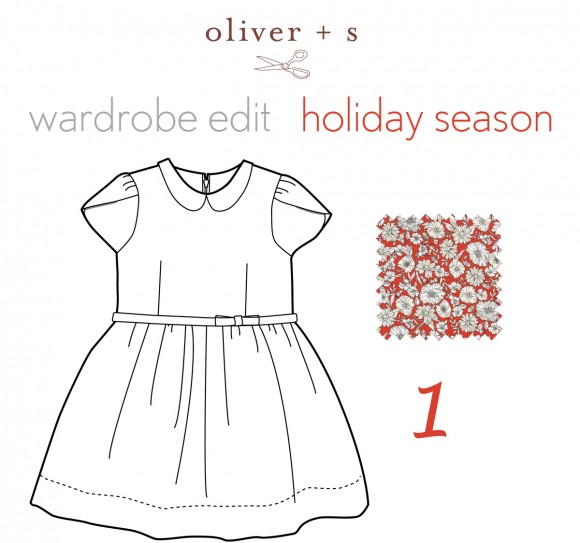 New Patterns
We debuted a few new patterns in 2014. Goodness, did we ever! Including the free patterns, we released a record seventeen new patterns, to be exact. (That makes me tired, just thinking about it.) Last spring we released our Lullaby Layette pattern, which many of you were thrilled to sew for babies.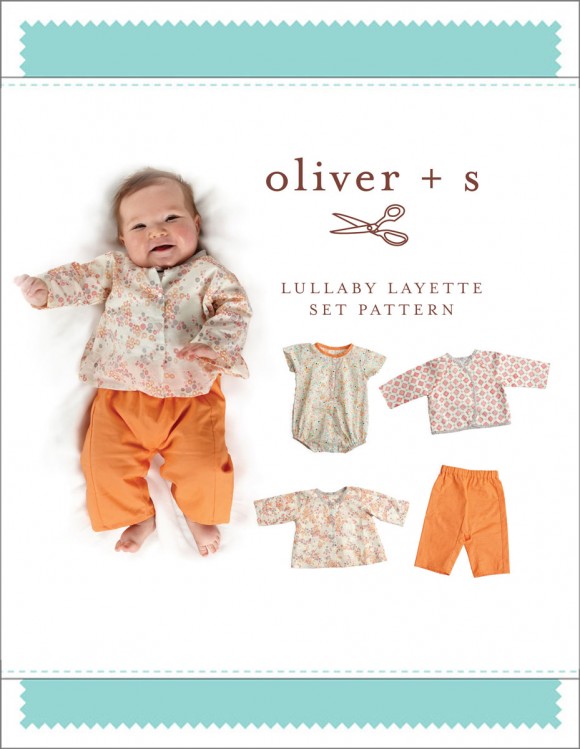 For the kids, we released our Hide-and-Seek Dress +  Tunic as well as the Garden Party Dress + Blouse patterns. We also released the School Bus T-shirt pattern as a digital-only pattern. This past fall we released our Lunch Box Tee + Culottes pattern as well as the Carousel Dress pattern. So that's kept many of you busy.
For the grown-ups, we debuted our very first men's pattern, the Metro Tee, which was accompanied by the women's Metro Tee. Those releases coincided with the launch of our Liesl + Co. Cappuccino Dress, which continues to be enormously popular.
Our Liesl + Co. pattern offerings continued to expand with the release last fall of the wildly popular Cinema Dress (the women's version of the Hide-and-Seek Dress), our classic semi-fitted Bistro Dress, the Girl Friday Culottes and the boxy Bento Tee. We also started hosting sew-alongs for many of our patterns, which is something we hadn't done before.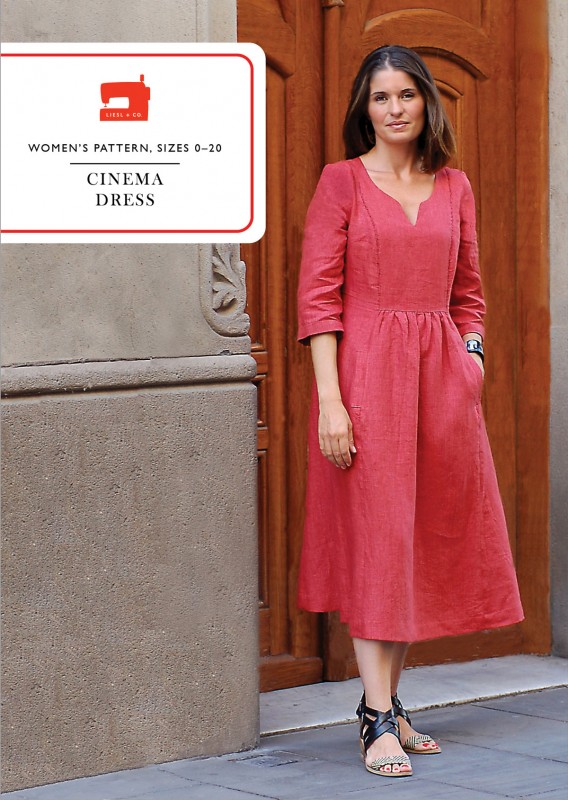 On the Lisette side of things, we released the very sweet and versatile Round Trip Dress and Jacket. I know, you love the dress. Personally, I love the jacket and get loads of compliments on it every time I wear mine.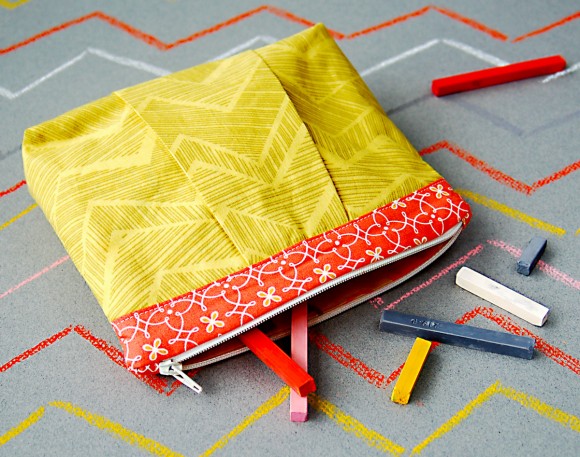 And just to round things out, the new In a Clutch Cosmetic Case for Straight Stitch Society kept us all in cute little bags to tuck into our handbags and luggage.
How many of those new patterns did you sew? Anyone sew all of them? If so, you should get a prize!
Looking Ahead
Last year was full of changes for us, and you'll be seeing many results of those changes in 2015. We've changed how we run our business by decreasing our in-house staff and building a larger group of very talented freelance specialists who contribute to product development in their specific areas of expertise, and we've changed our product development focus a bit. We've added new business partners and changed partnerships in a few cases, and we're really excited about 2015 and all the changes it will bring!
This year we're planning lots more tutorials and inspirational posts. We have lots of surprises in store for you, too! Thanks to everyone who took a few minutes to complete our survey last month. We're taking all your comments and feedback into serious consideration, too, and we'll be incorporating your wishes and suggestions into our plans for this year. Here's looking toward a wonderful, creative year together!