My next Lisette fabric collection will be arriving in Spotlight stores soon, and when the sample yardage arrived a couple of weeks ago I got really excited to start using it. I'm so happy with how these watercolor prints turned out, so S got new pajamas! Which is good because she really did need new pajamas, new fabric collection or not. Because this fabric collection is printed on cotton jersey (so, so soft!) I thought it would be fun to sew her the Playtime Tunic and Leggings to use as pajamas. She's quite thrilled with them.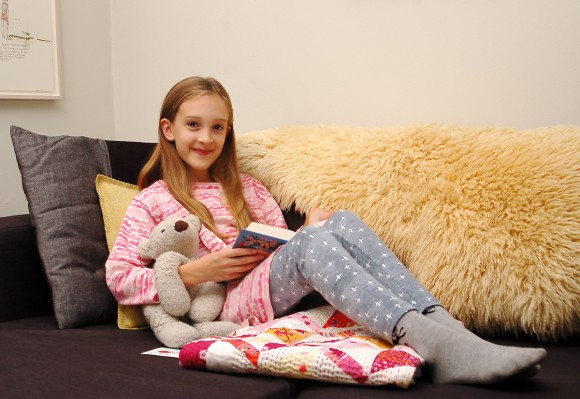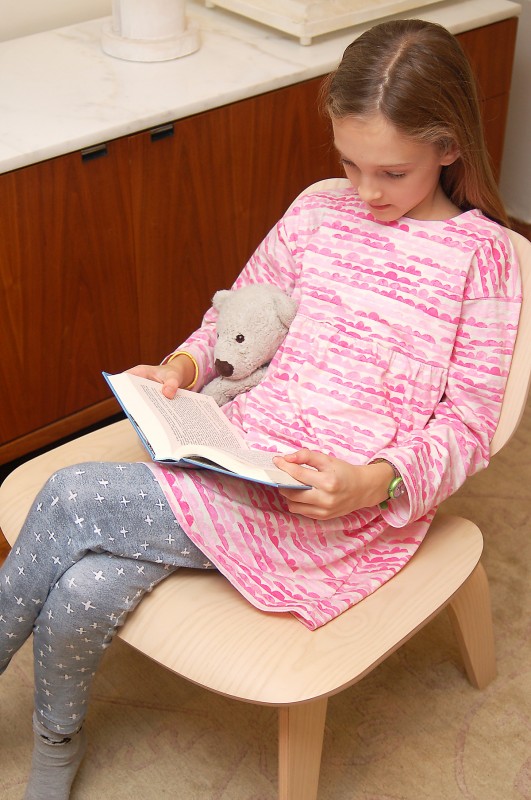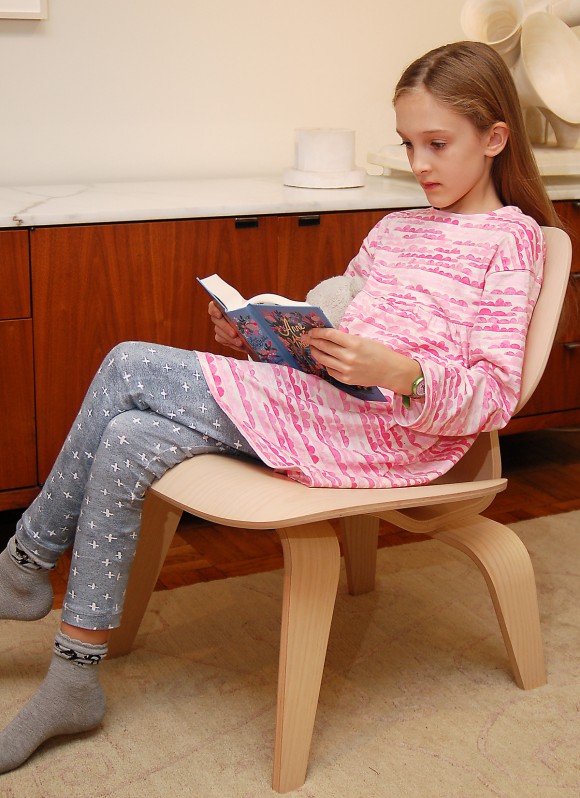 I skipped the pockets and used snaps for the back closure. And yes, she could wear this outfit during the day. In fact, she loves it so much she wore the leggings most of last week. I'll show you more of this new fabric collection soon, too, but in the meantime let's talk about holiday pajamas. Here is your annual PJ round-up to inspire you to start your holiday pajama sewing. (And, yes, it's time to start sewing now!)
Our very first pajama pattern, the Bedtime Story Pajamas, continues to be very popular for boys and girls. This is a quick and easy kimono-style pattern (no buttons and buttonholes!) that can be sewn from woven or knit fabrics. This set was sewn from interlock with woven trim.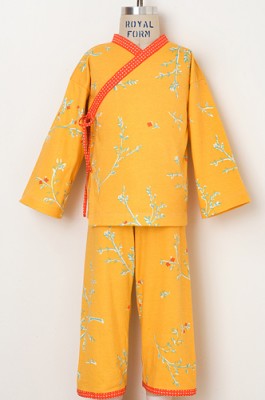 Then of course there's the Sleepover Pajamas, which is also great for both girls and boys, especially with those cute ruffles added for the girls!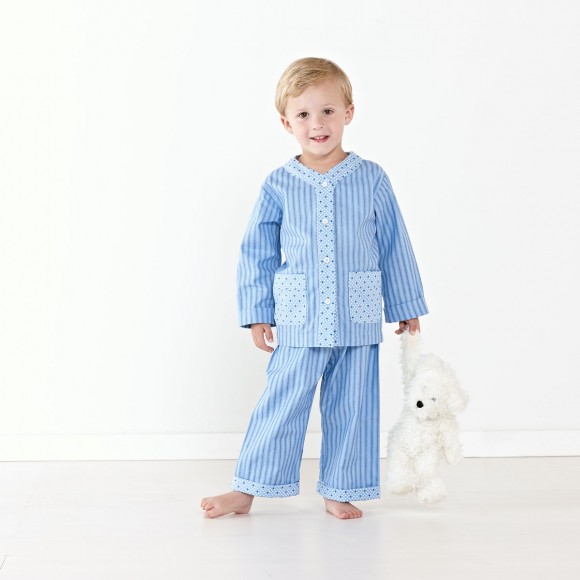 This Sleepover PJ photo was made three years ago, and S finally outgrew them this year. Those folded cuffs really help them to last for a very long time! But I truly can't believe it's already been three years since this was taken. She looks so tiny here.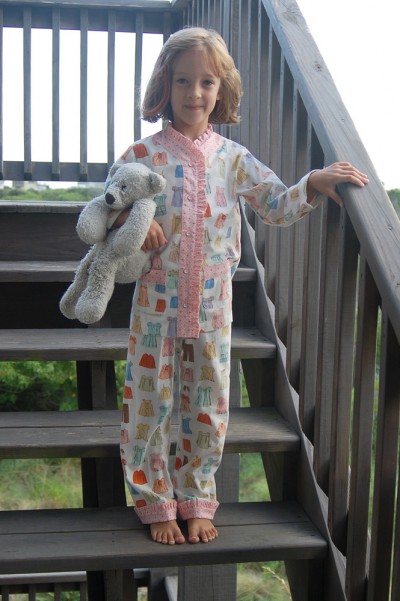 I've also used the Hopscotch Top and the Nature Walk Pants for knit pajamas. Wow, this photo feels like a really, really long time ago. Bear looks young and so fluffy, too! I made a lettuce hem for the pants to give them a little frill.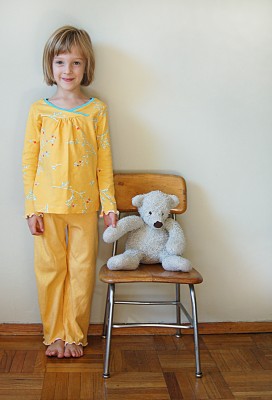 You could also use the Hopscotch Dress as a knit nightgown. The lettuce hem would be a cute finish here, too!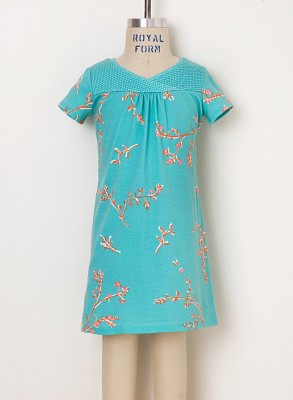 And if you get busy now, you can outfit the whole crew for a great photo like this one, which continues to be one of my favorites in the Flickr group.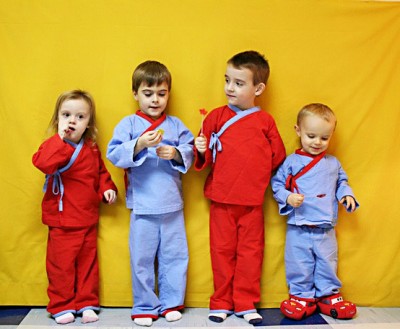 Happy sewing! I hope you'll show us your PJs, especially if you take a group photo!