Hello friends!
It's that time of the year again when I have the great pleasure of introducing our new fall collection! This year I'm especially proud of our lineup of three new patterns. I think there is something for everyone here. So. I'll introduce you to one pattern each day, starting today. OK?
Here's one I think you'll really like: the Antwerp Pullover. Also available in digital format here.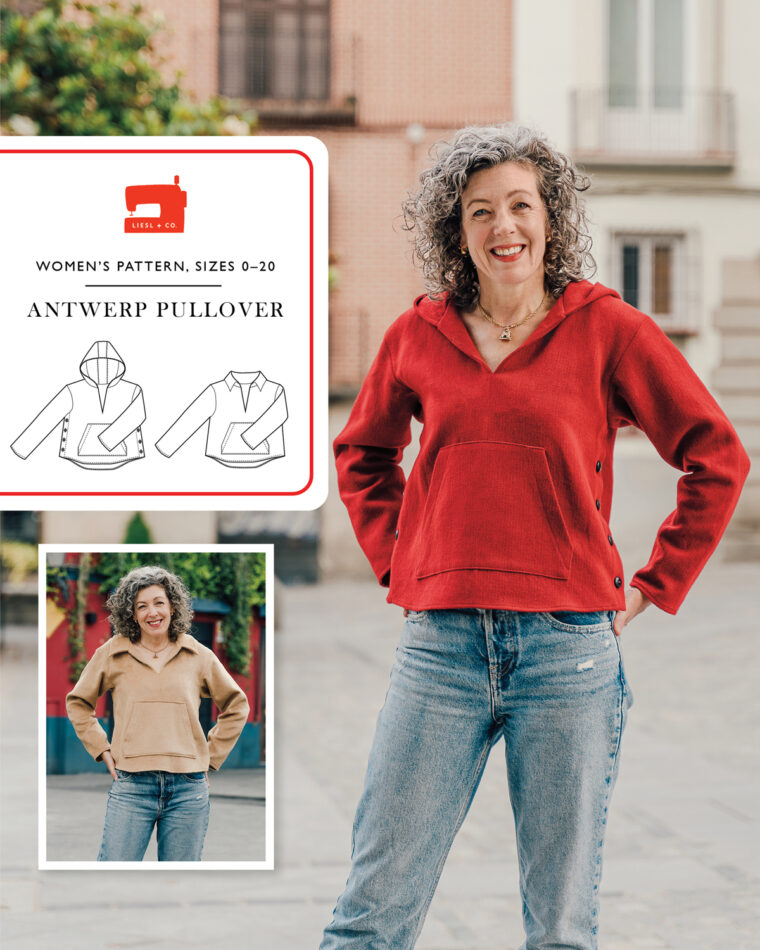 This style is specifically designed for medium- to heavy-weight woven fabrics but you can also use stable knits for it if you like. This is a very easy style to sew. It's a a pullover with a V-neck, an (optional) kangaroo front pocket, dropped shoulders for a slightly oversized (but not too oversized) fit, long sleeves, and a curved shirt-tail hem with more coverage in the back. You get to choose View A with a three-piece hood and button-placket sides (fun to wear it unbuttoned, too! And you can also use snaps!) or View B with a classic one-piece collar and regular side seams (no buttons, for those of you who hate sewing buttons and buttonholes).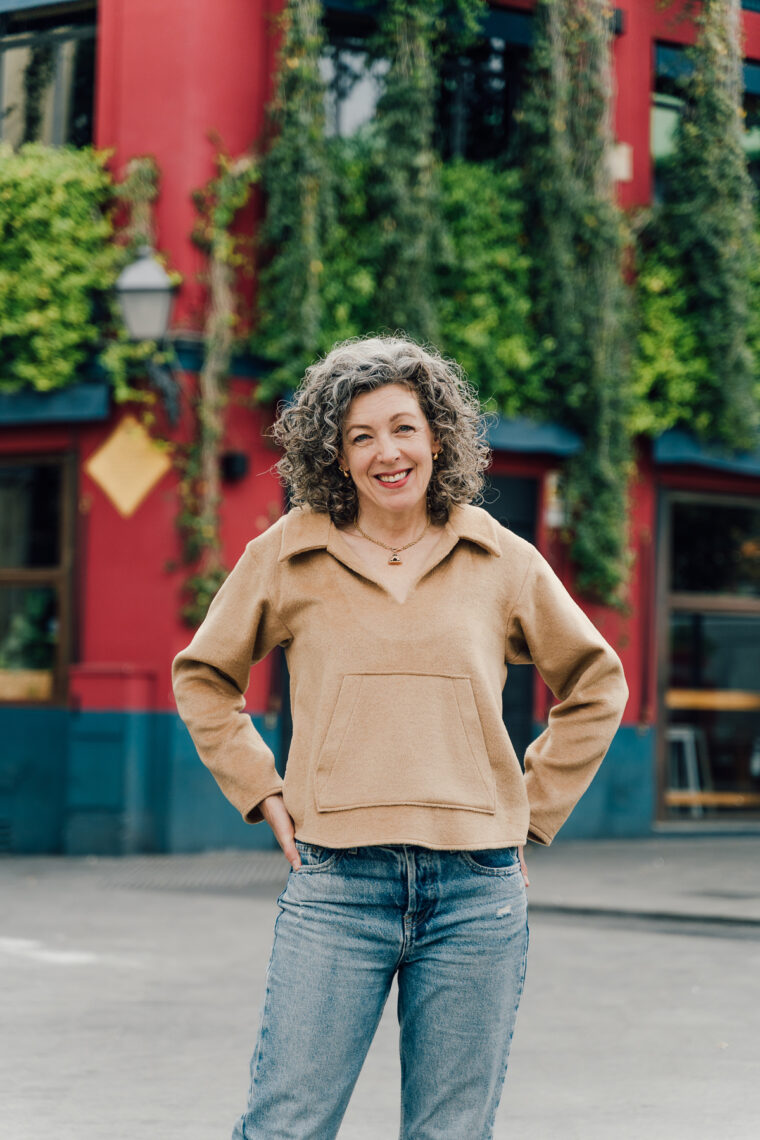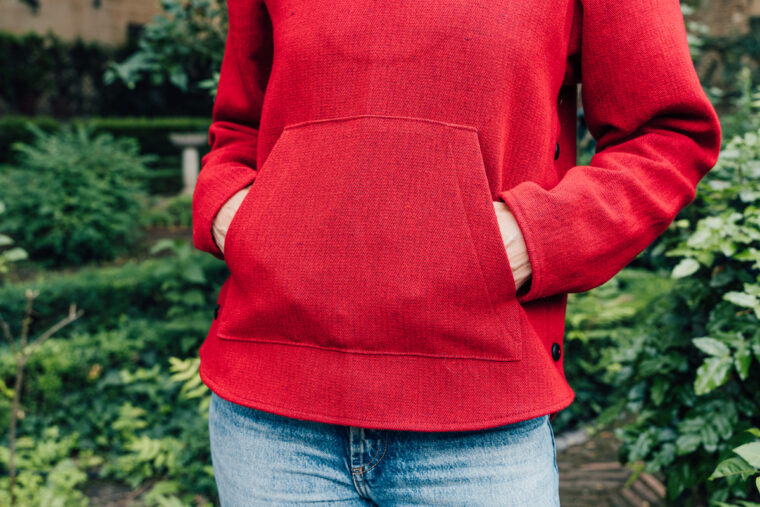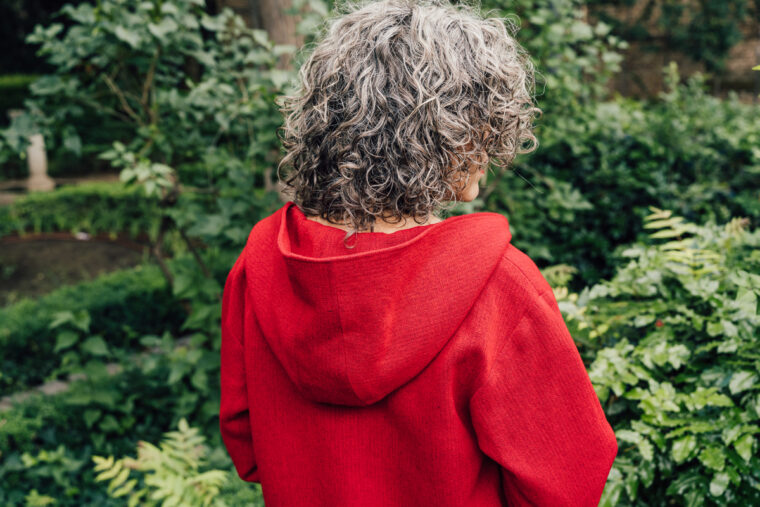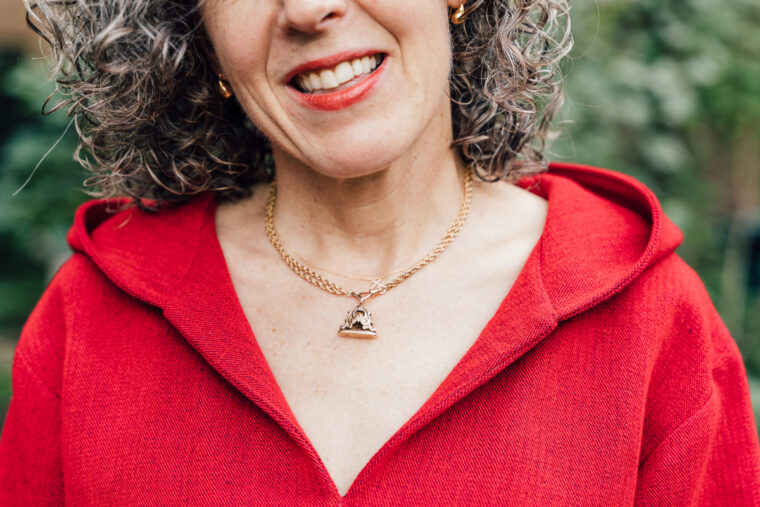 The hood on View A is a three-piece hood, which I think has a much nicer shape than a simple two-piece hood. We lined it with self fabric just like a classic hoodie, so it has a little heft to it–which in my opinion is half of the charm of a good-quality hoodie. Meanwhile, the collar for View B is a very simple one-piece collar, so it's relaxed and not too stiff or stuffy. And then there's the kangaroo pocket, which you certainly don't have to include, but why wouldn't you?
Imagine this style made in a fluffy wool and worn with a long slim skirt or with wool trousers. It's just dressy enough to be appropriate for an office environment but with a little attitude to it–an insouciance, I think you might say.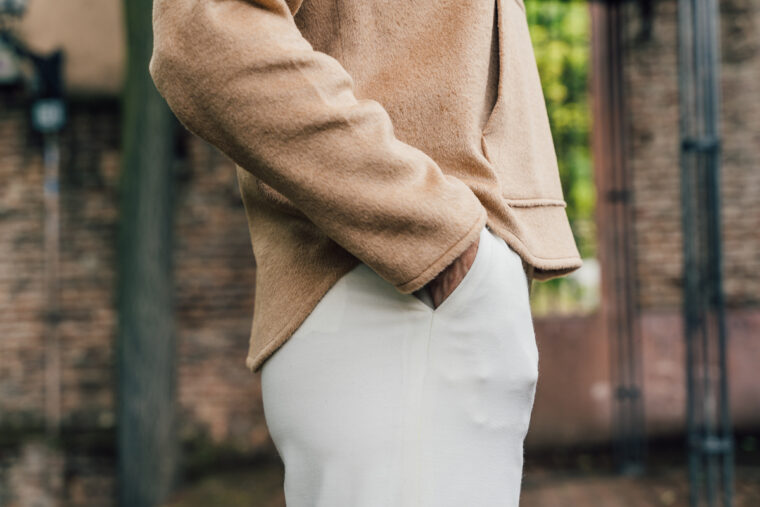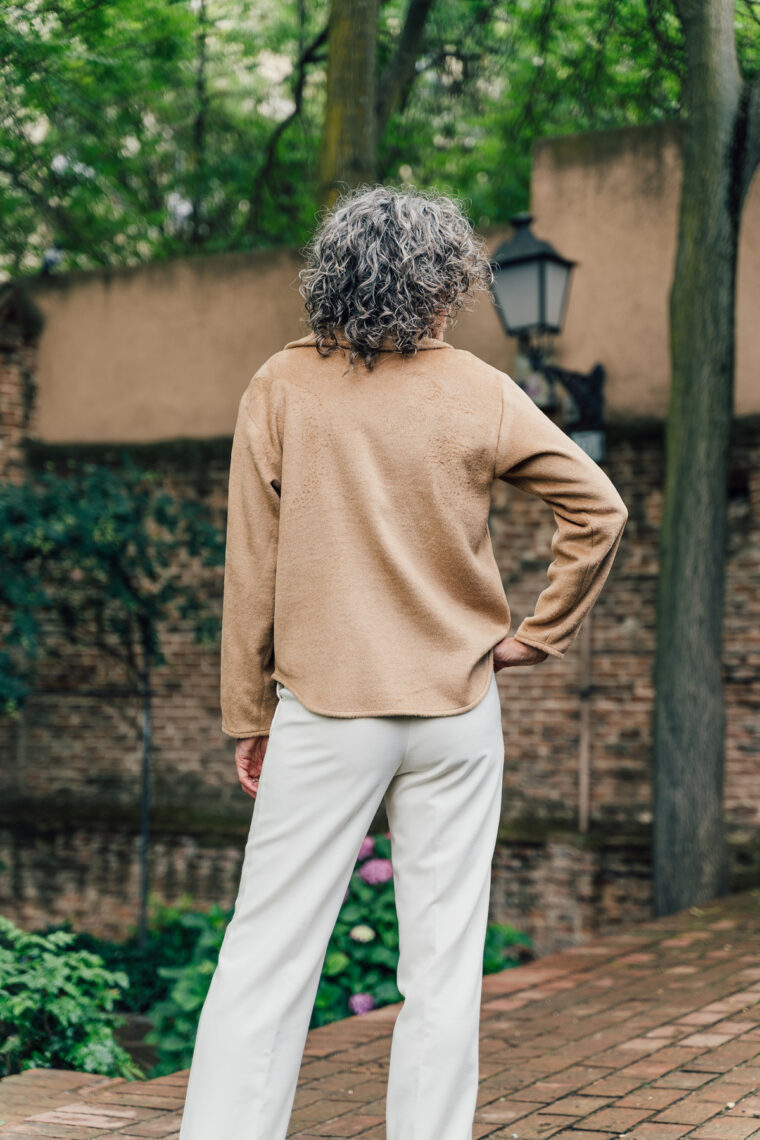 When I designed this style, I was inspired by Balenciaga's Marinera pullover and by Martin Margiela's designs for Hermes in the late 90s. It's a bit like a refined hoodie, versatile and comfortable and a little surprising but still absolutely classic and relevant for today. Timeless but contemporary. Casual and dressy. It's the sort of style that you can wear with wool trousers or a slim skirt as well as torn jeans and everything in between. Sporty chic, I think.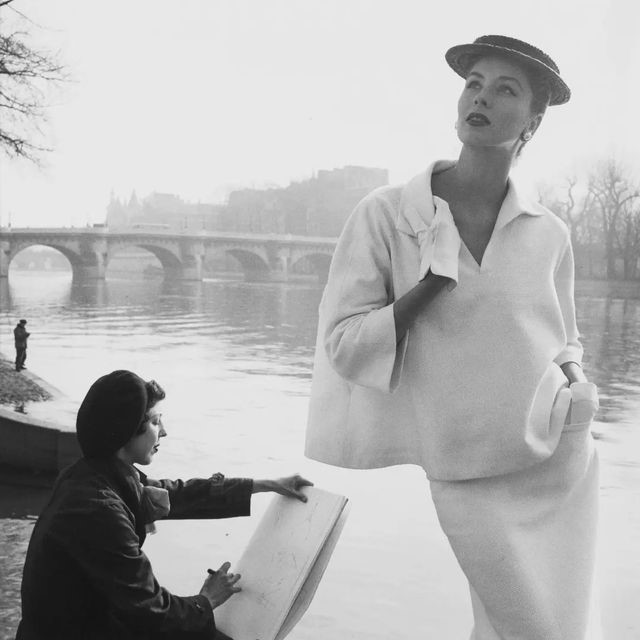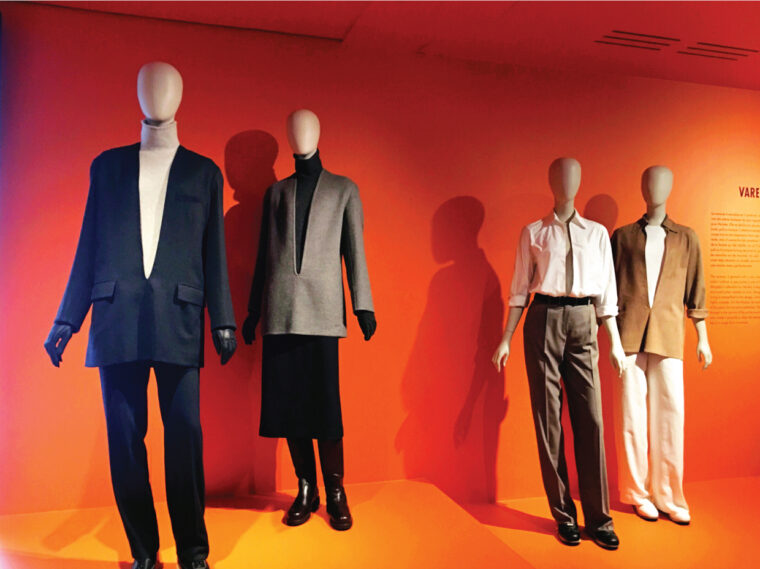 Anyway, back to the Antwerp details.
Like I said, this style is very easy to sew. No buttons or zippers. Unless, of course, you want the buttons at the sides, which I think is a really fun detail but it doesn't serve any real purpose except to look very chic–and maybe to ventilate if you get really hot and don't want to remove your cool handmade pullover. And of course, like I said, you could always use snaps instead of buttons, so you also have that option. See? No excuses, please.
So that's the Antwerp. Named, of course, after Martin Margiela, who comes from Antwerp. I hope you love it!
I'll be back soon to talk fabric and styling inspiration, as always. But in the meantime you can pick up your own copy of the Antwerp Pullover in paper or in digital format. I hope you'll tag us with #antwerppullover and #lieslandco so we can see what you make. That's my favorite part of developing these patterns; I get to see what you do with them!