KaiLee is back to share her new sporty Sintra Dress, perfect for warm summer days. Now I'll hand it over to Kailee!
Hi folks! I'm KaiLee, and I'm back again to share how I've styled the newly released Sintra dress. I've recently been looking for a summer dress pattern with a halter neckline and instantly fell in love with Sintra!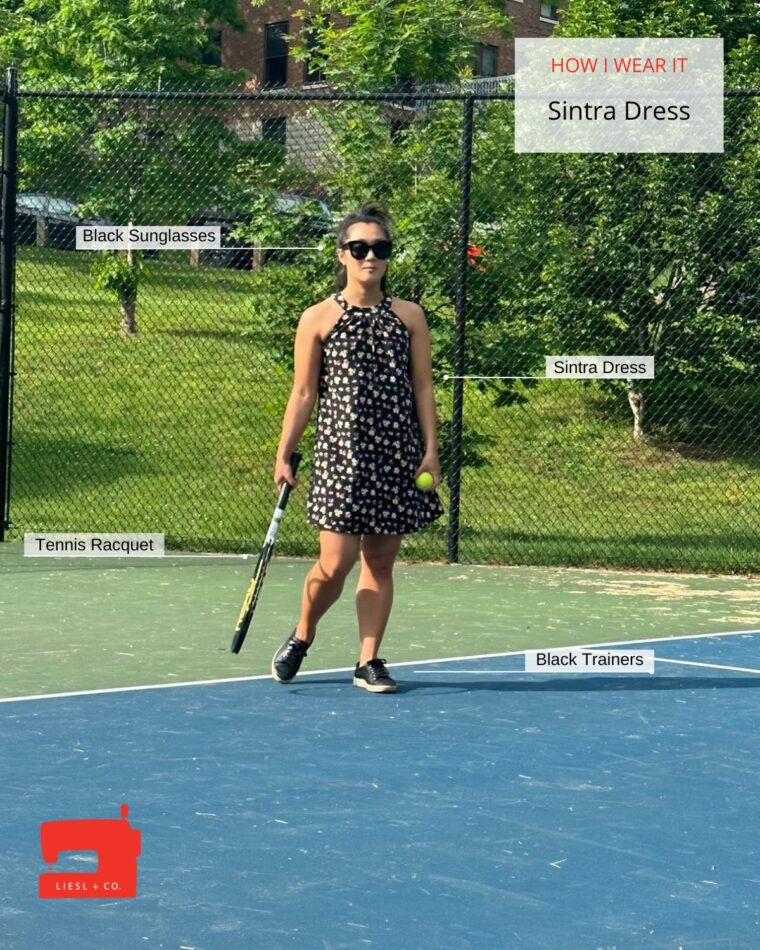 I was able to cut out my size and make no adjustments since the cut of the dress is meant to be A-line. When I was thinking about how I wanted to style the dress, I decided that I would have it double as a tennis/pickleball dress. The neckline enables me to feel supported on top, and the movement in the bottom half of the dress makes playing a breeze!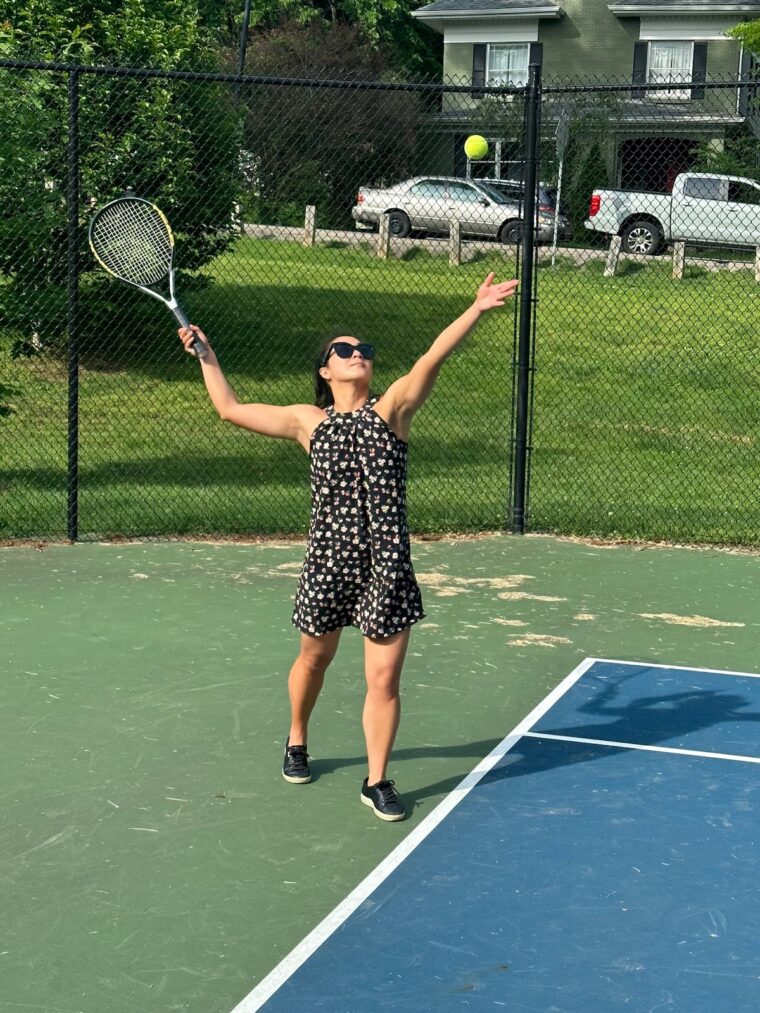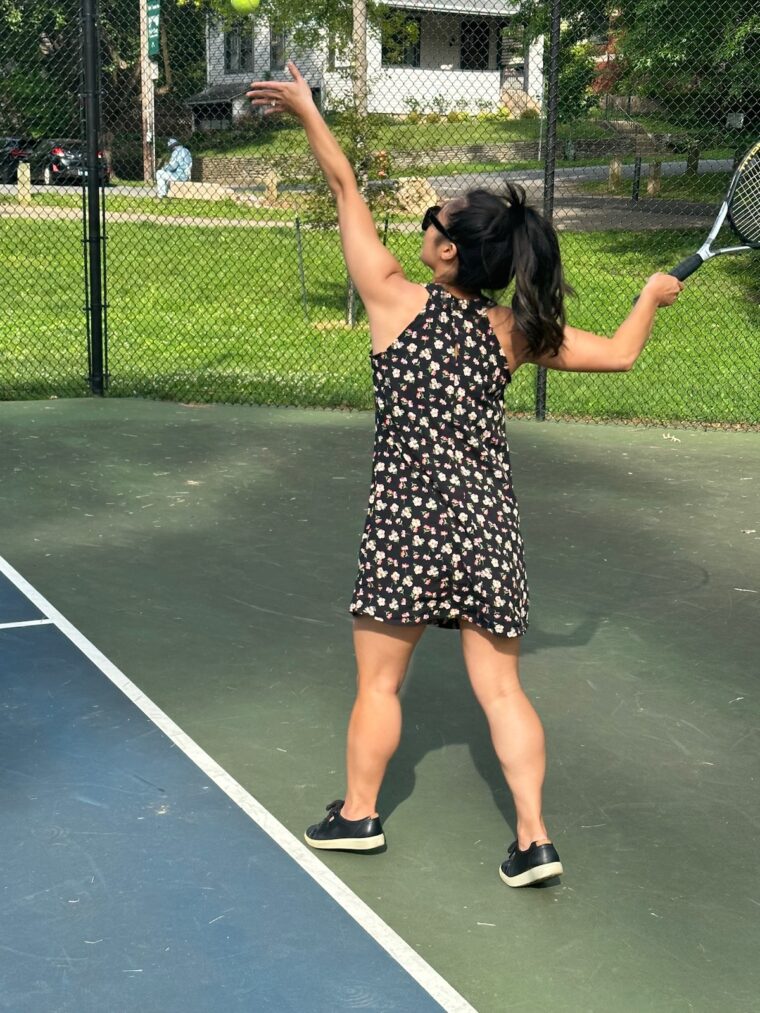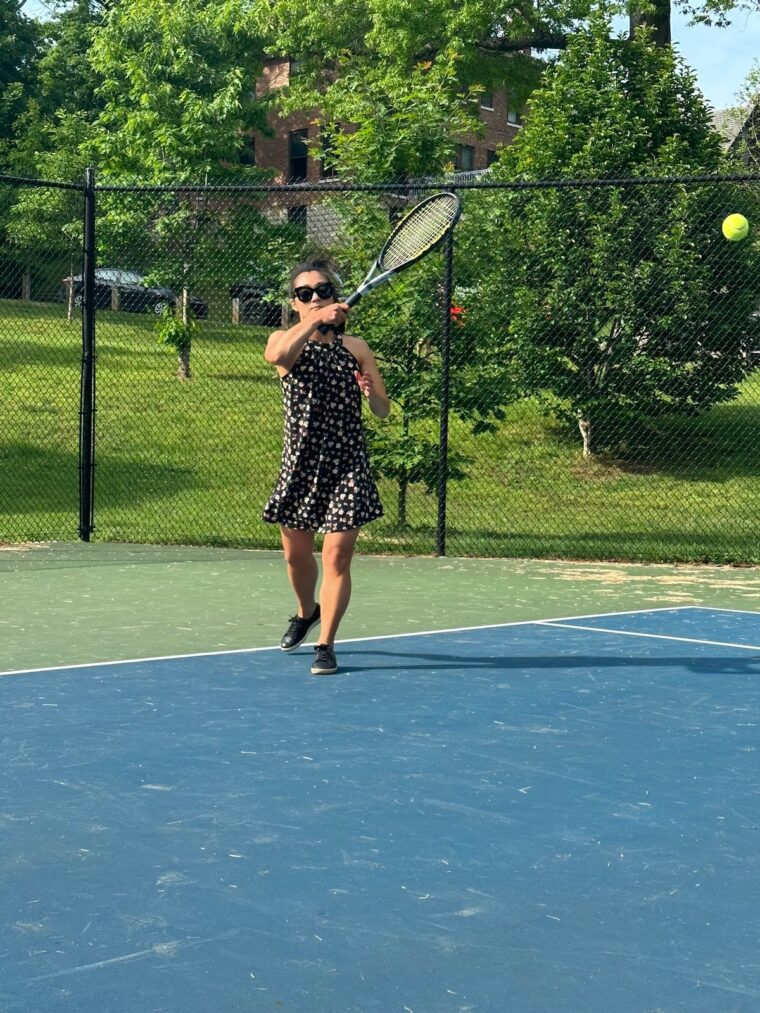 I can't wait to wear this all Summer long, on and off the court!