Hello friends. It's my pleasure to (finally) introduce you to our new fall patterns!
Here is our new pattern for knit fabrics, the Strasbourg Henley Bodysuit + Top. This one is really fun and quick to sew, and of course we've included lots of options for you!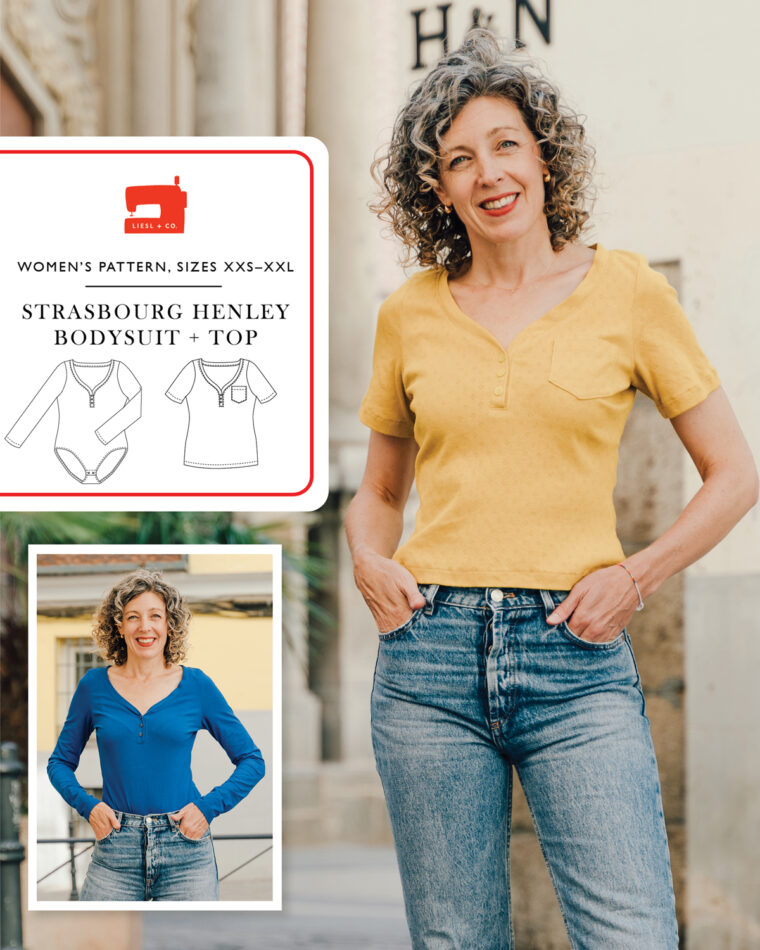 The focal point for this style is, of course, the Henley neckline with button details. But you know we like to include options, so for this style you can select from short sleeves with a cute little front pocket on a cropped top (easy to lengthen if you prefer it longer), or you can choose the long sleeves with a bodysuit style.
The bodysuit has a snap closure and a full-coverage back, so it's comfortable and easy to wear for everyday. And of course the bodysuit means your shirt doesn't come untucked, so it's also great for winter layering and for looking neat all day.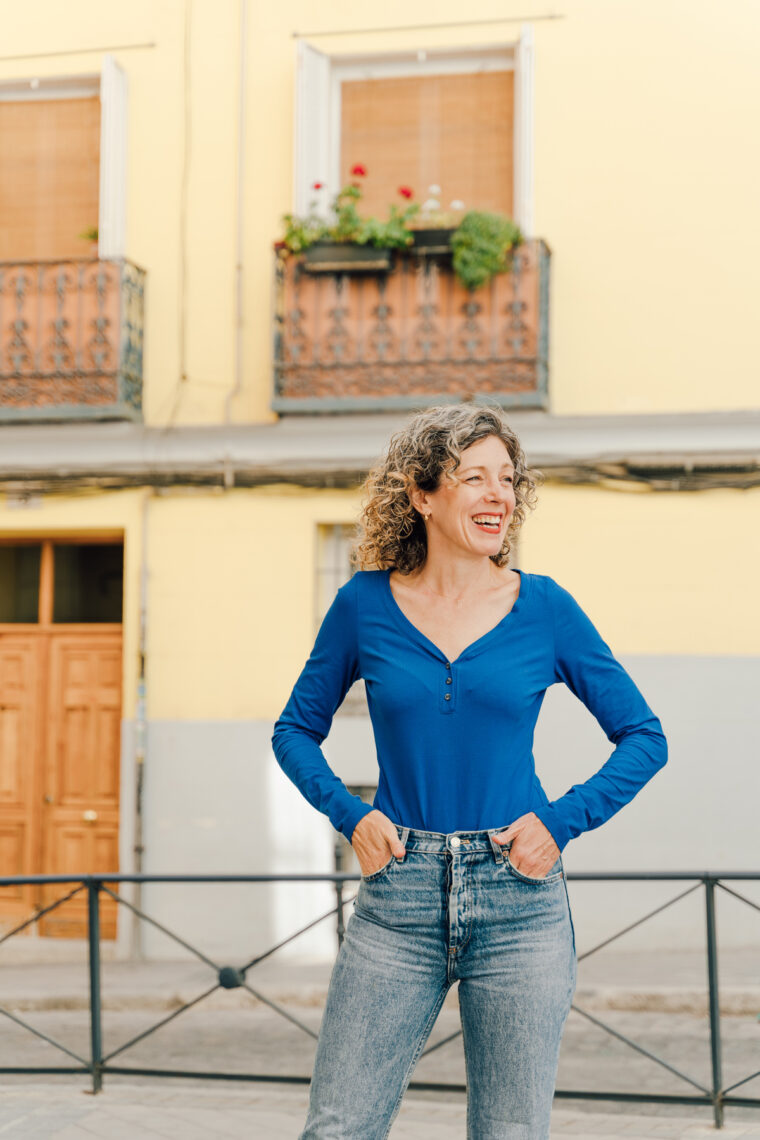 The buttons can be sewn with real buttonholes, or you can do what I did and simply sew the buttons through both layers of the placket without opening the buttonholes so it looks like a classic Henley but you don't need to fuss with the buttons.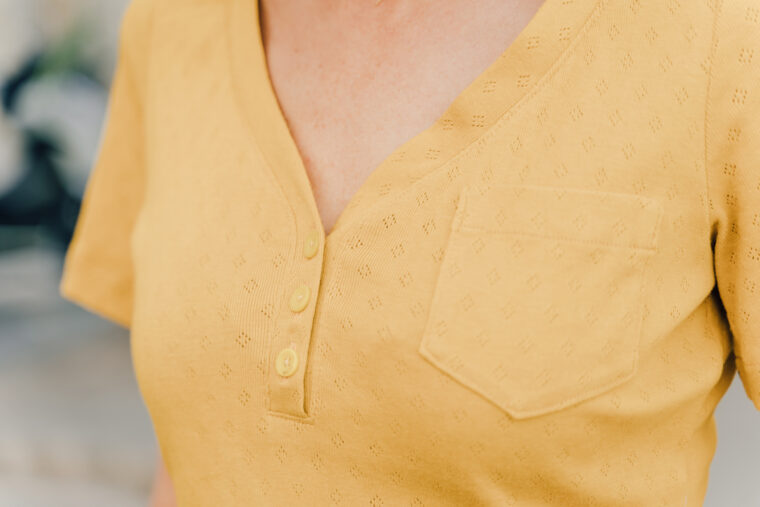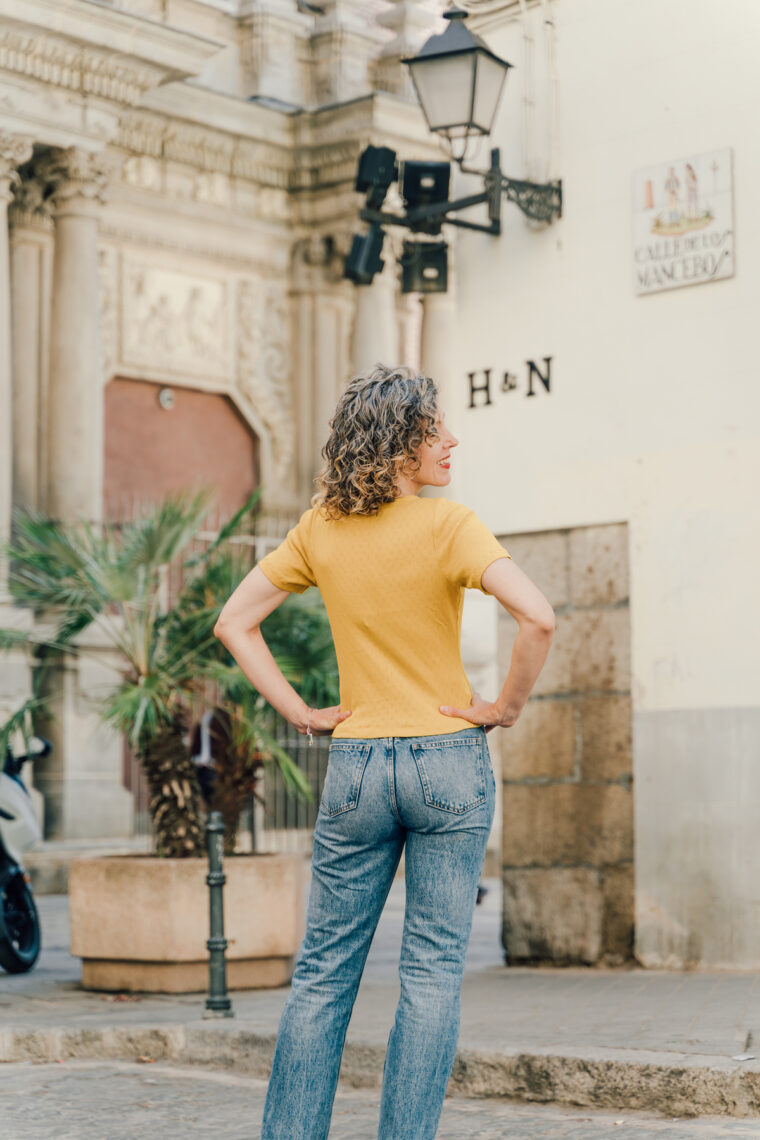 This is a fun style to sew because it's really fast and straightforward. And of course you can choose all sorts of knit fabrics. Cotton jersey is an obvious choice, but I really enjoyed the pointelle knit I used for the yellow version.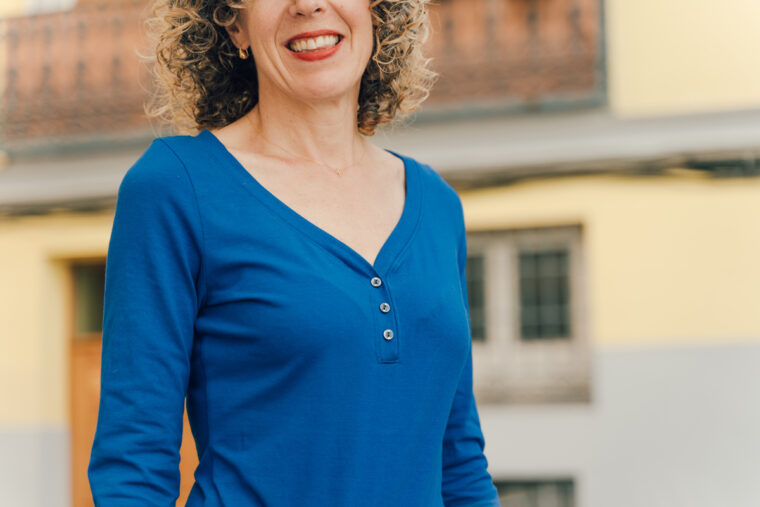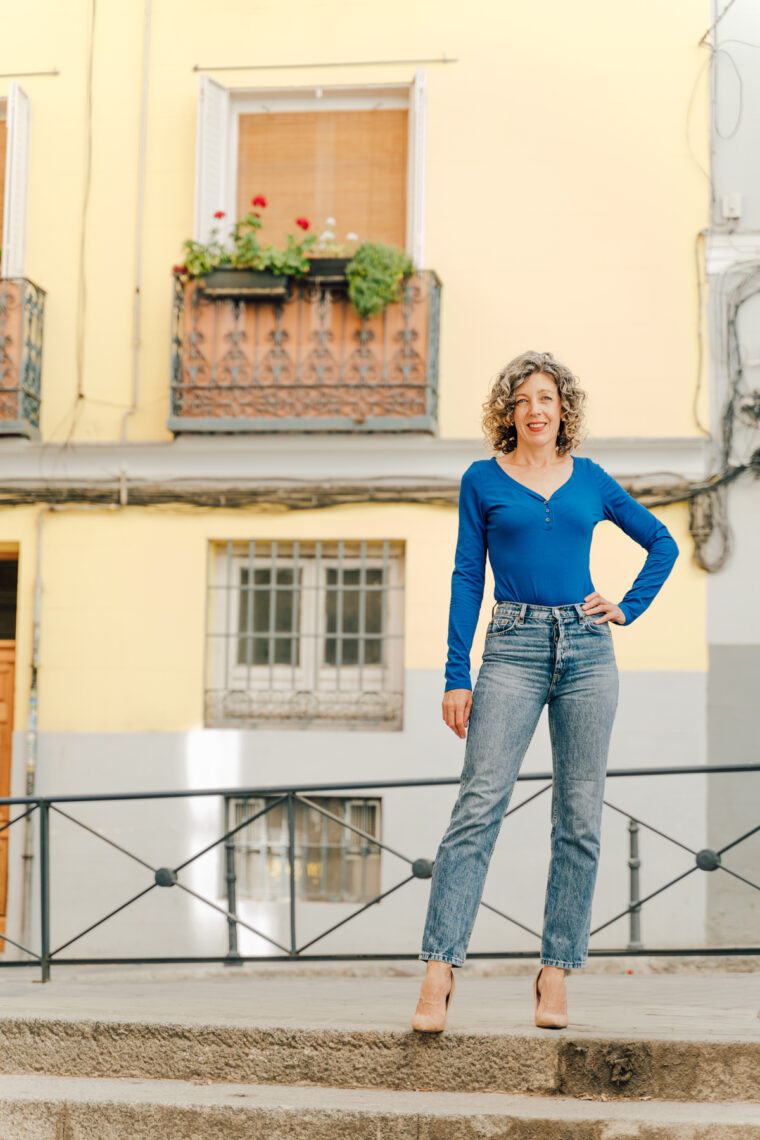 There's nothing complicated about this style; it's a great basic or layering piece. You could also combine the bodysuit detail with some of our other knit patterns to make other bodysuit styles for yourself. I'm thinking about adding it to our Classic Shirt to make a woven shirt that stays tucked in!
Here's a little video in which I walk you through the pattern and its options.
And here are a few photos I've collected to give you other ideas for this style. You can see it layered, below left. And I like the brass buttons as a detail on the right.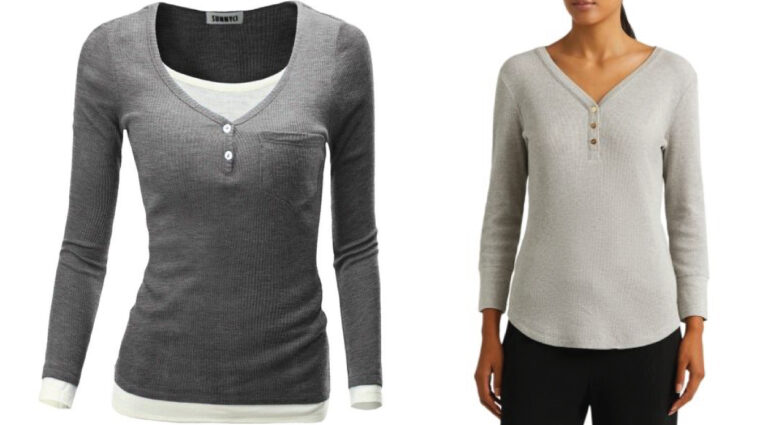 For winter you might consider heathered and textured fabrics. Waffle/thermal weave comes to mind.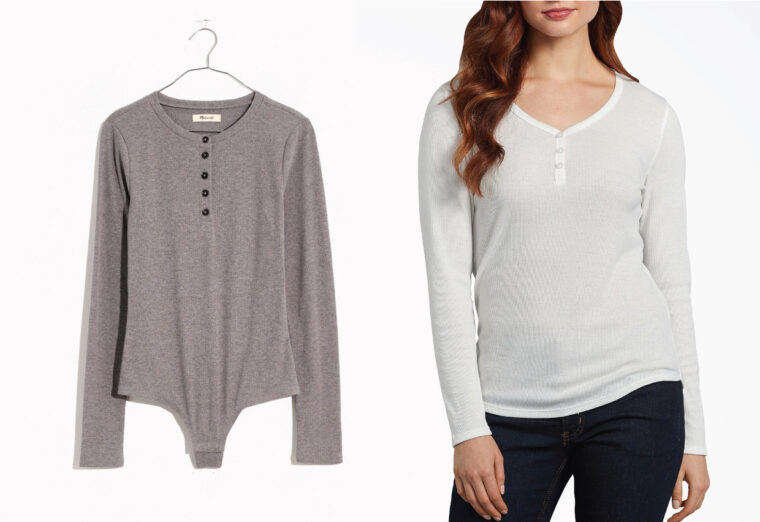 I like the brighter light colors for spring, too. And how fun to add a couple of extra buttons and buttonholes as a little detail?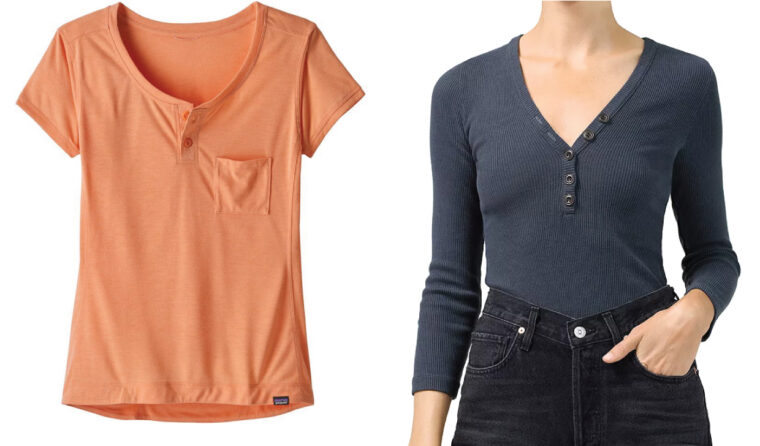 This is a great style for color blocking. Stripes for the body and solid for the trim? Perfect! Contrast sleeves, trim, and pocket? Even better!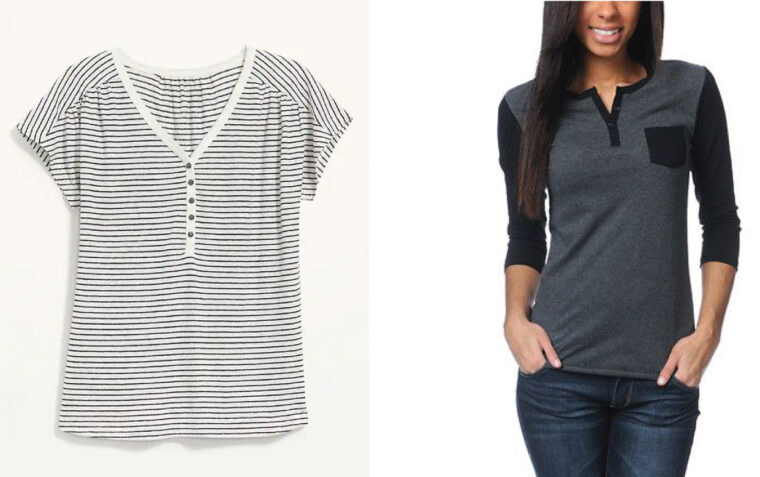 You can find more inspiration ideas and photos in our Liesl + Co Strasbourg Henley Pinterest folder. You can purchase your own copy of the Strasbourg Henley pattern in paper or digital format. We hope you'll share your photos with us on social media, and you can make it easy to find them by tagging them #strasbourghenley and #lieslandco.
We'll be showing you lots more of this style, so stay tuned!