Mire has been sewing up a storm! She is sharing three different versions of the Tribeca Knit Cami.
When Liesl introduced the Tribeca Cami I knew it would make a great layering piece. I don't like to wear sleeveless tops, but I wear them under shirts, sweaters, and cardigans. I wanted to use leftover pieces from my previous projects, so I chose fabrics from my stash. For the first version, I didn't make any adjustments except I shortened the straps. I wear this camisole with a cardigan.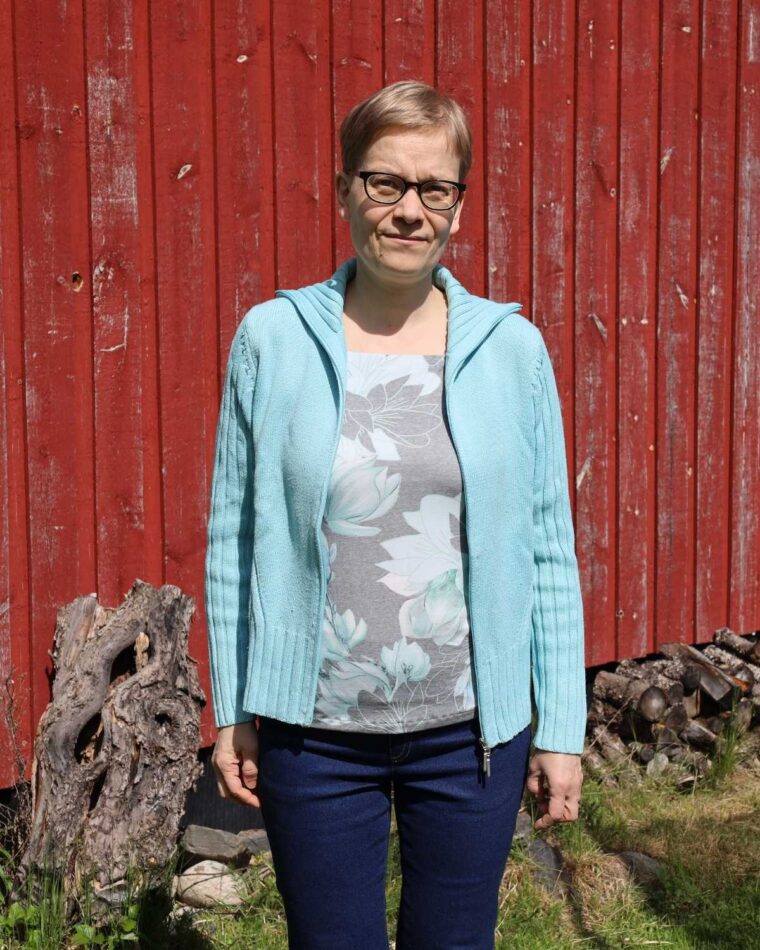 For my second version, I just cut the front and back pieces. I didn't sew a built-in bra at all. As I wear camisoles under sweaters, I also like to wear a bra, so I left the built-in bra out. Instead, I just sewed the side seams and hemmed the cami. Then I used fold-over elastic (FOE) to finish the necklines and sew the straps. This close-fitting cami will be a great layering piece for autumn and winter.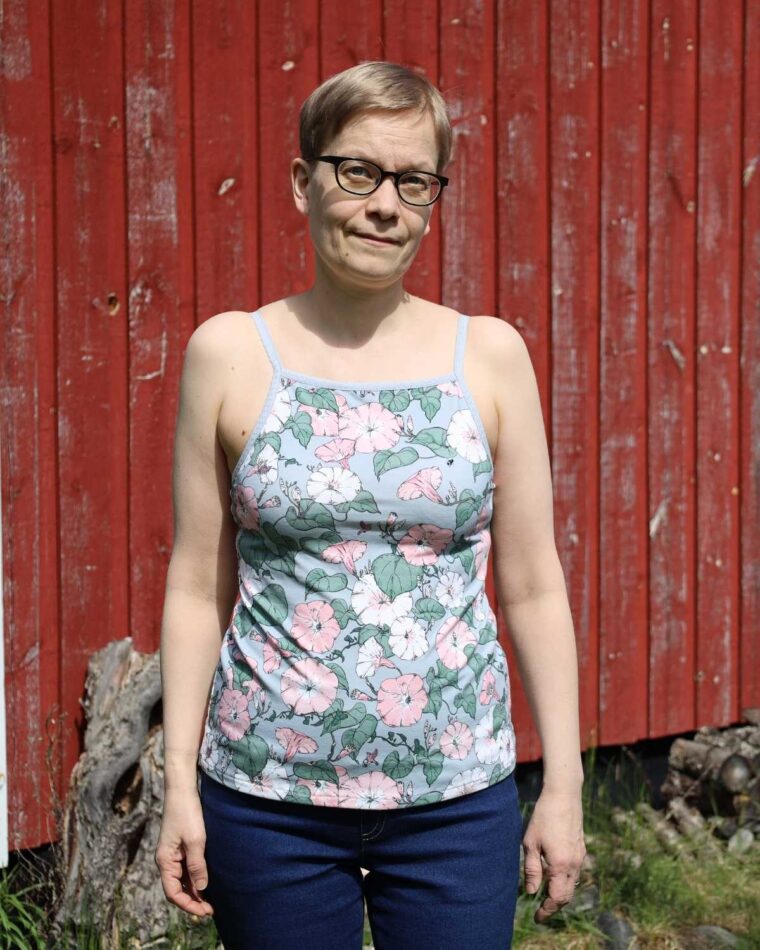 For my third version, I used swimwear fabric, and I sewed version A. As swimwear fabric is stretchier than cotton jersey, I sized down. Instead of clear elastic, I used swimwear elastic so I could use the Tribeca cami as a tank top. The construction method of straps is fantastic. It gives such a nice result, with no twisting straps. I am very pleased with my new tops.