Here's a pattern I've been contemplating for a while: the Tribeca Knit Cami. Call it a cami or a yoga top or a layering piece, whatever you like. It's designed specifically for knits with at least 25% stretch, and it has a built-in bra to make your life easier.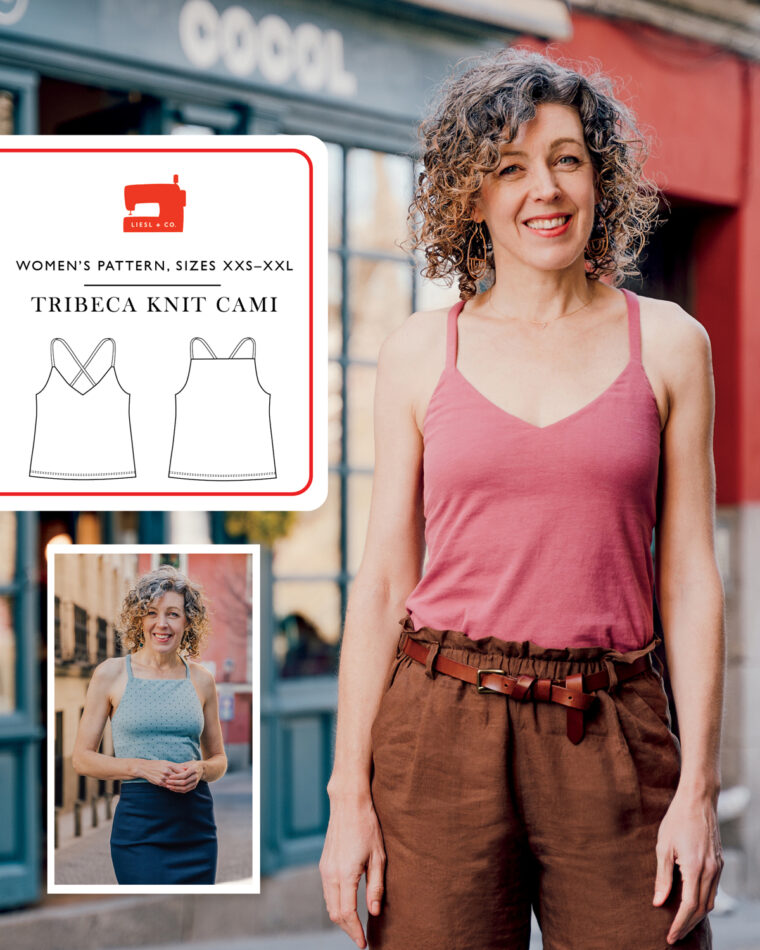 In addition, it includes a special elastic-strap sewing technique that makes really stable straps that don't twist or distort. You might find yourself using this technique in your other sewing projects once you've tried it! I've never seen this technique explained in a sewing pattern before, but it's used in professional swimwear a lot. I love it because the straps look and feel amazing when they're finished, and it's not difficult to do.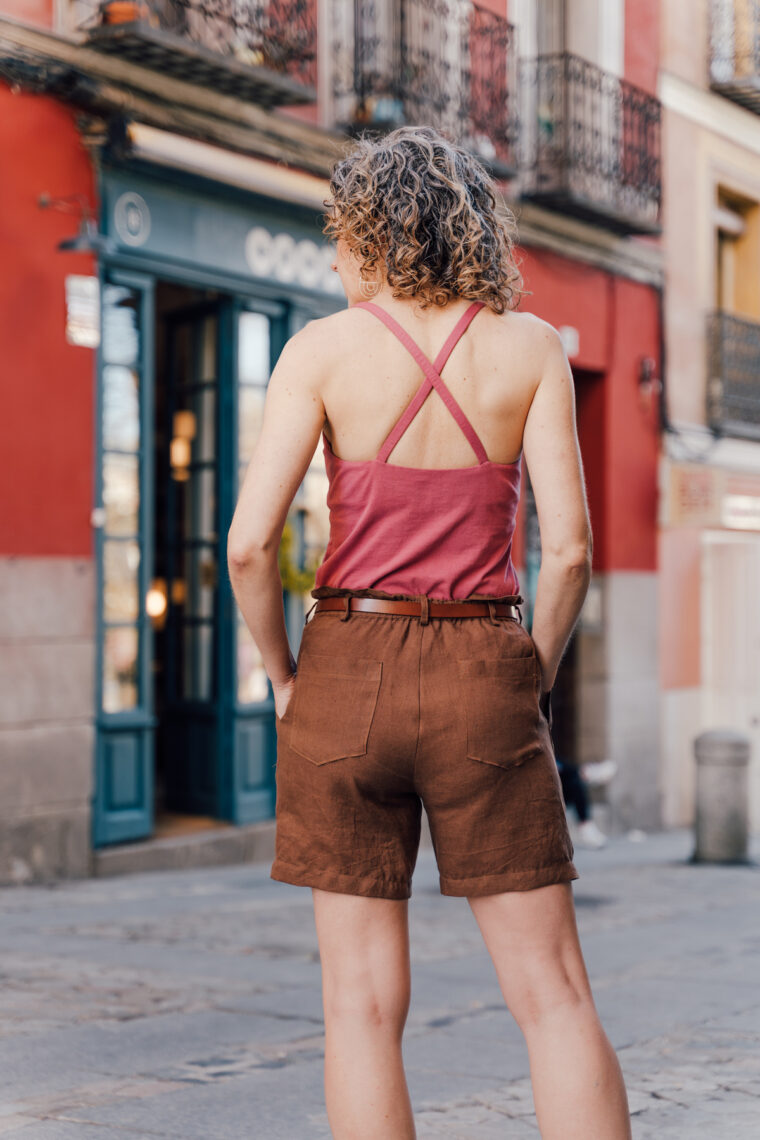 As with many of our patterns, we've included two views for this style. View A is a classic knit cami with V neck, and View B has a higher neckline that I'd call bateau-style. Both views include the built-in shelf bra, our special elastic straps that cross in the back, and a clean stable finish on the edges thanks to the use of clear elastic tape in the seams. You'll be surprised at how quick and easy it is to sew these styles.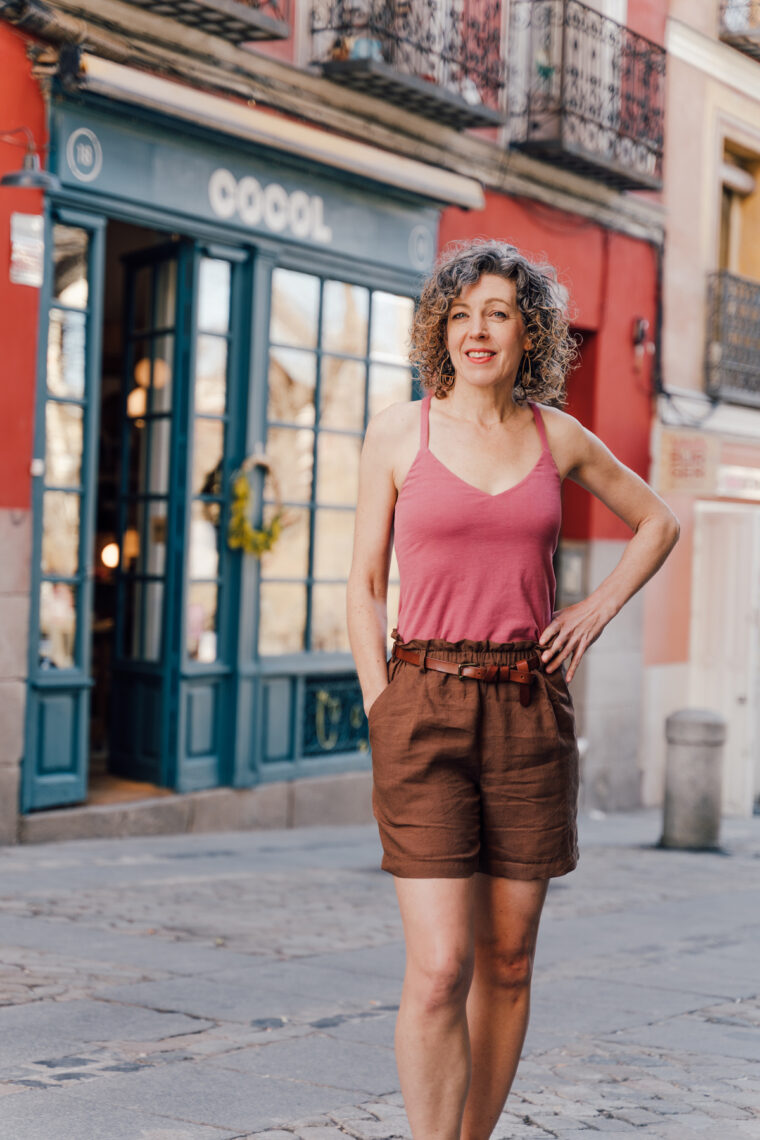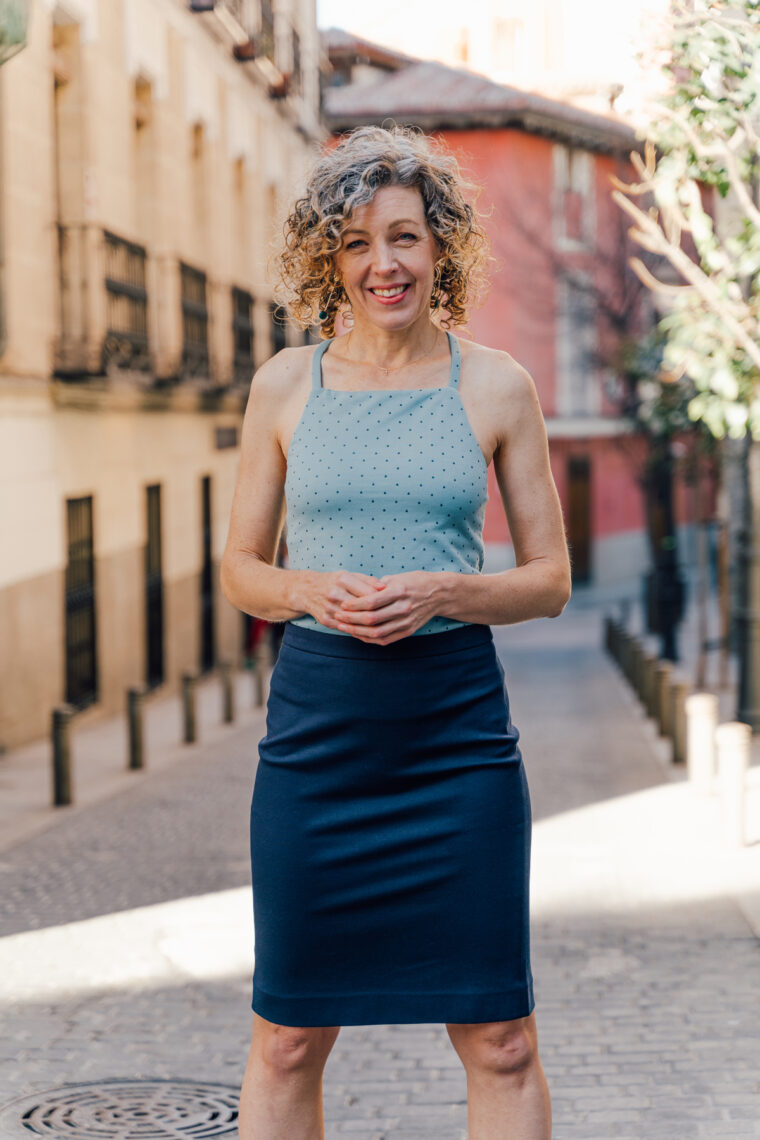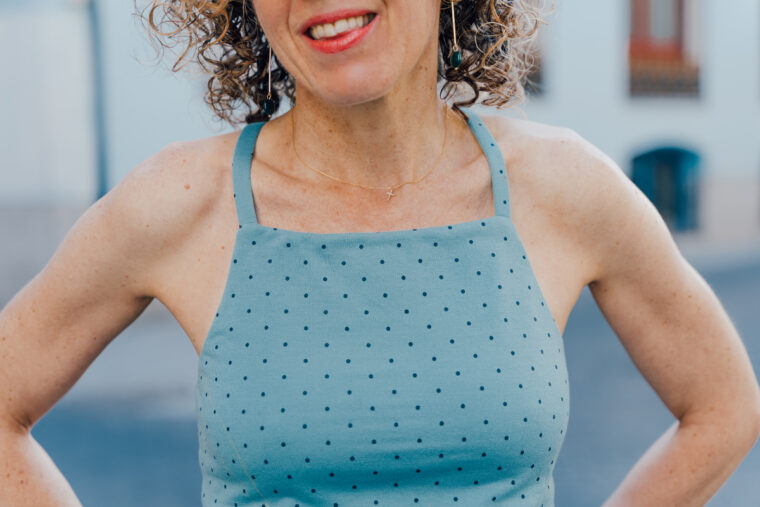 Obviously you'll want knit fabrics with at least 25% stretch for this one. I love a stable cotton or rayon jersey, but you could also try lycra and swimsuit fabrics if you like. For the polka-dotted version above I even used a sweatshirt-type fleece fabric, so you can get a little experimental with this since knits tend to be quite forgiving.
Here is View B in a lightweight rayon jersey, and I love the result.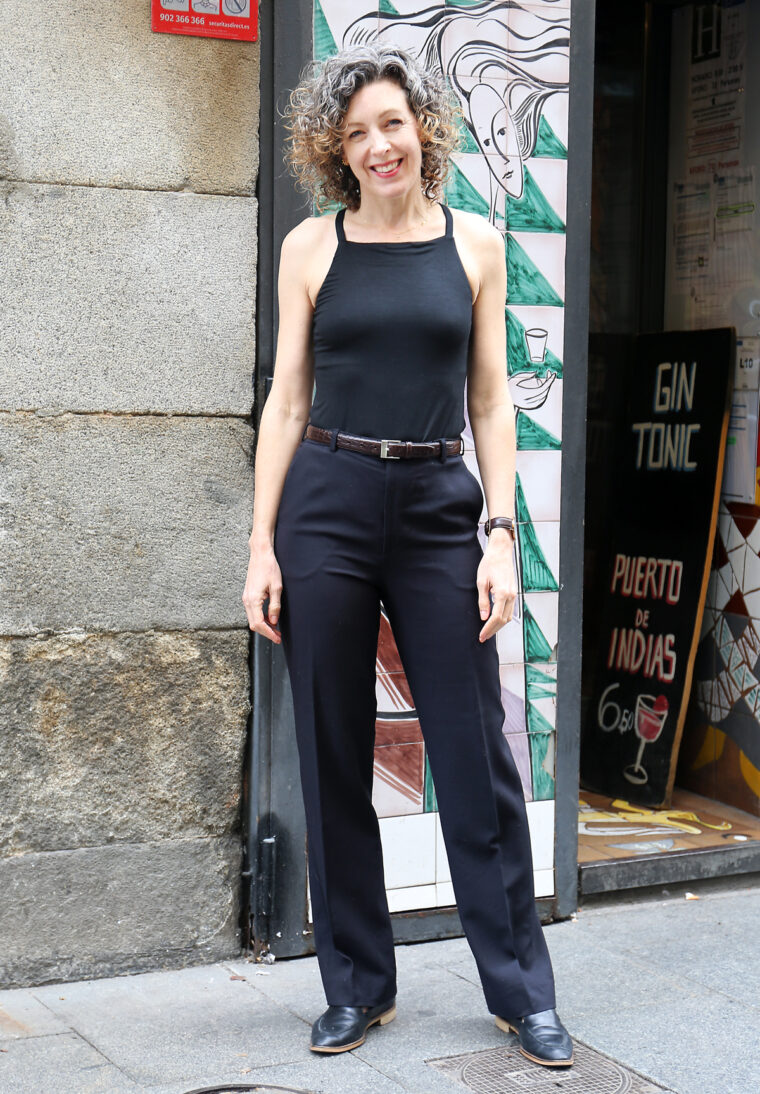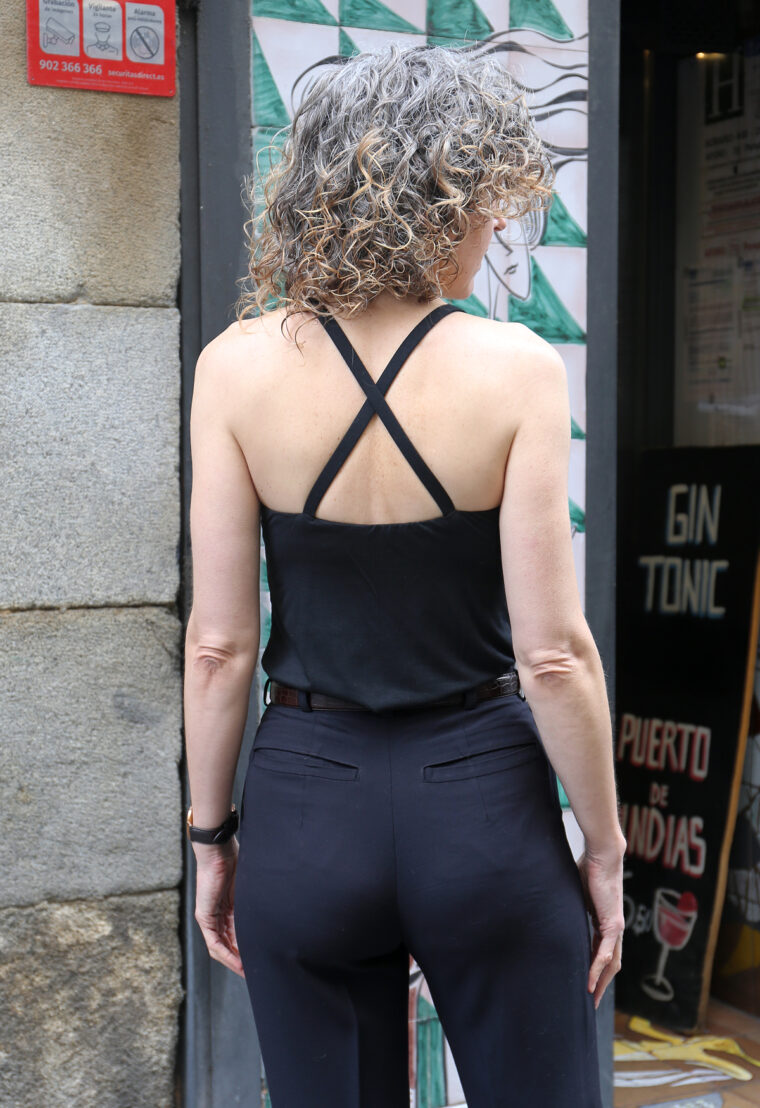 Here is the cami in action as I walk you through it.
You can pick up your own copy of the Tribeca Knit Cami in either paper or in digital format right now. Be sure to tag your photos on social media so we can see what you do with it!