Hello friends!
I'm very pleased to introduce you to this fun little pattern, the Enmore Halter Dress + Top. This is a simple halter dress with skinny straps, gathering at the front neck, and a keyhole opening with button at the back. But the beauty of the style is that it has a built-in shelf bra, so you have one less thing to worry about this summer. And the shelf bra has cup sizes!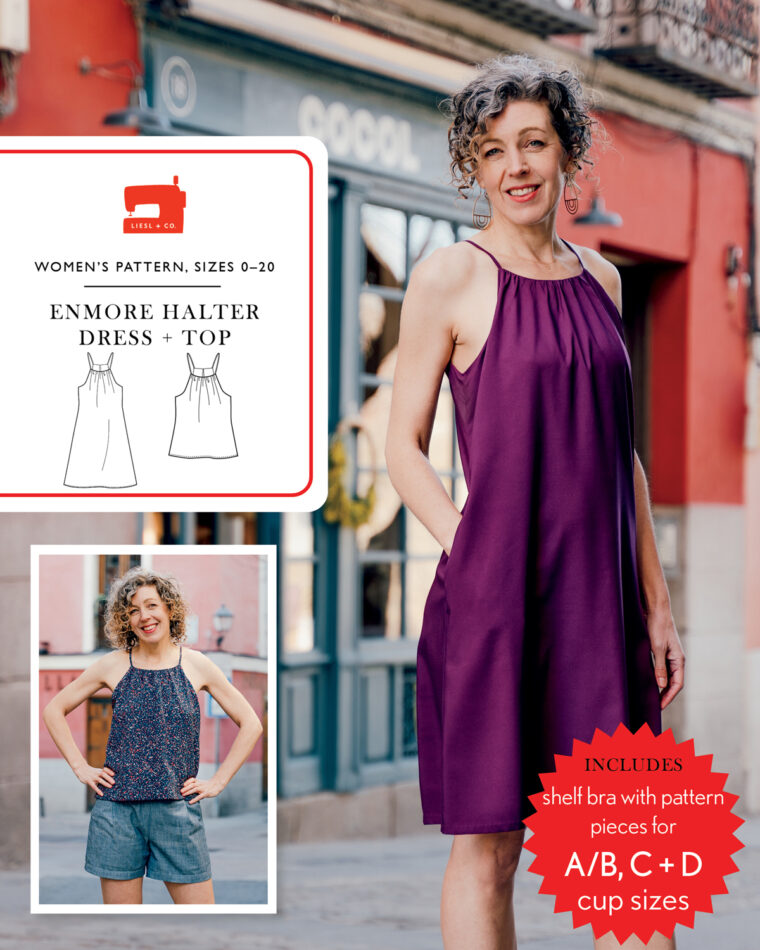 Both views can be cut on the straight grain or on bias. The dress, View A, has on-seam pockets while the top, View B, is a shorter version of the dress that can be worn loose or tucked in for a cute and cool style.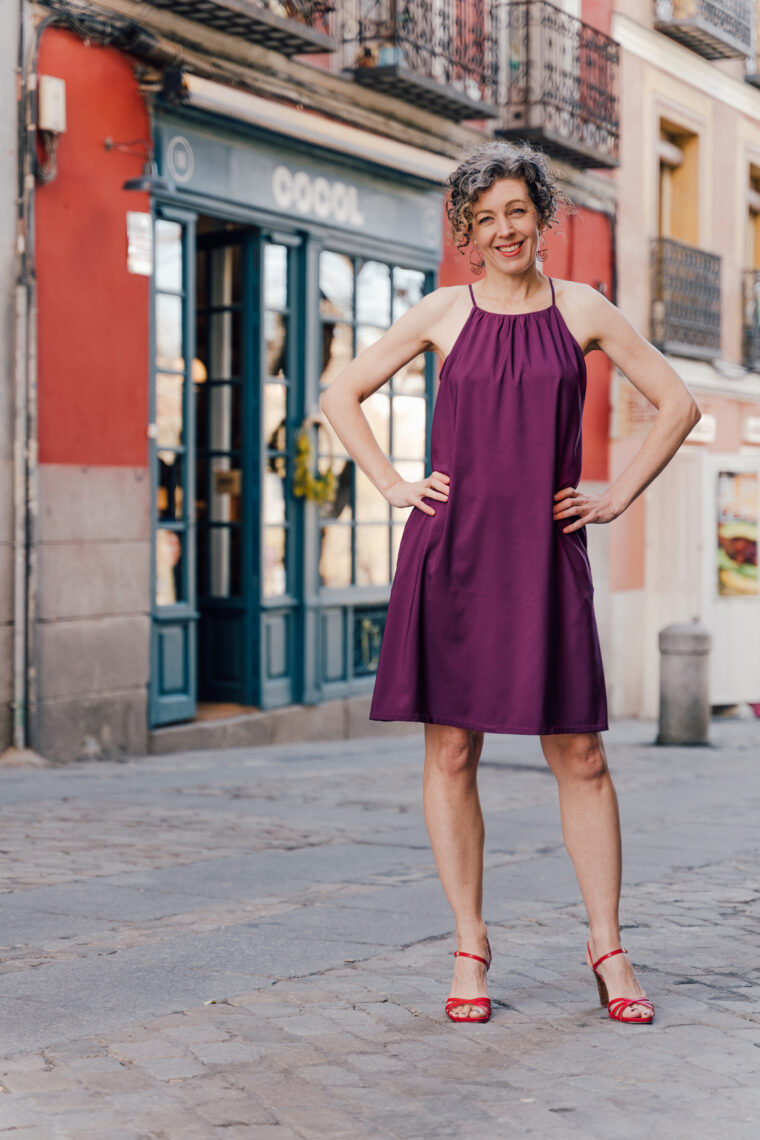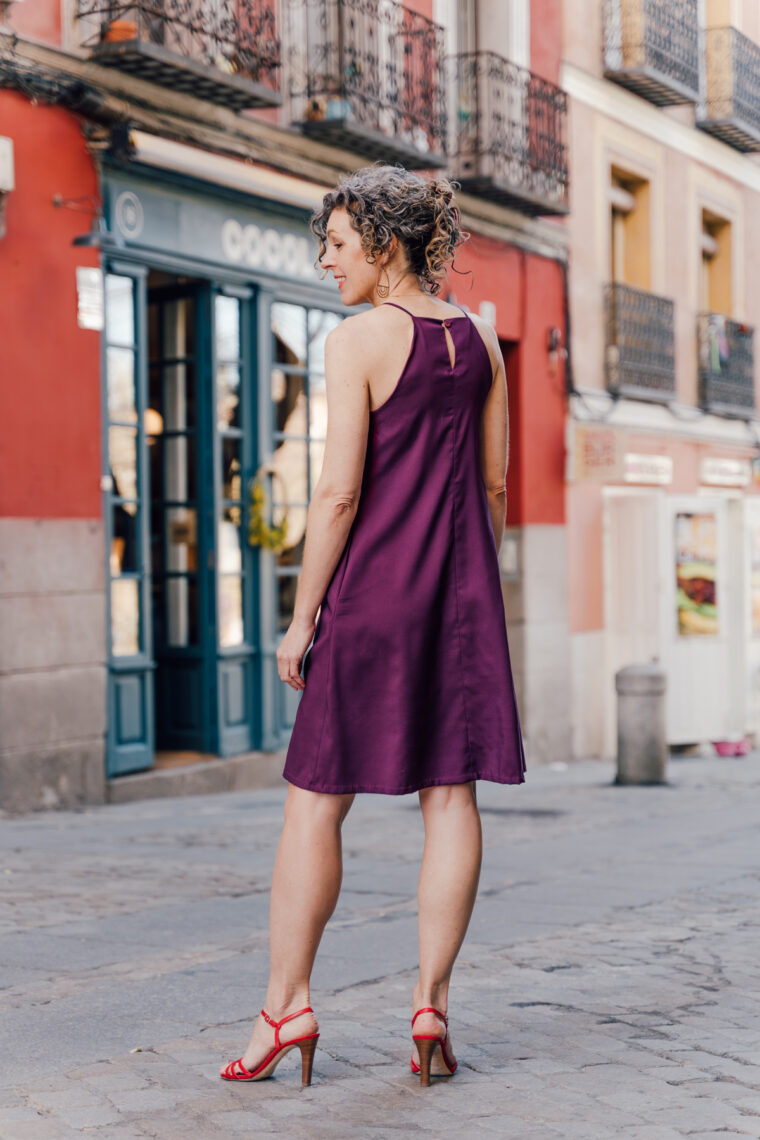 Here is the top in a Liberty silk that I cut on grain. (How did I not know Liberty made silk until now?)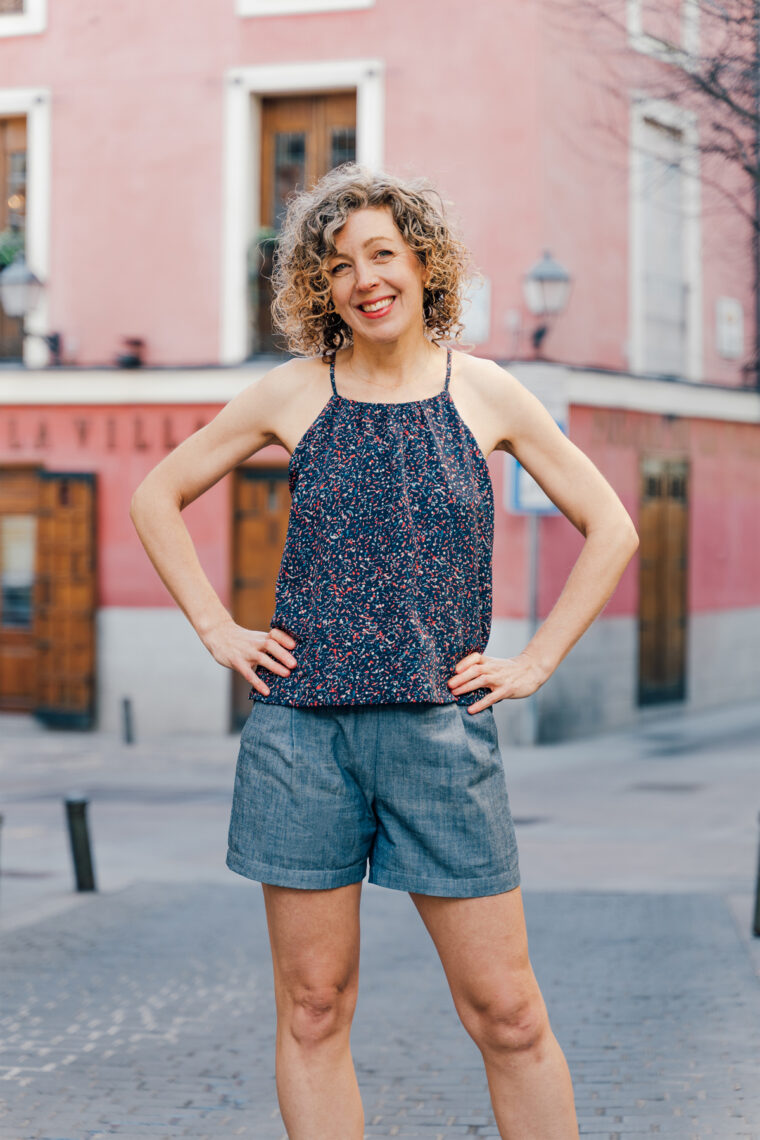 And that little keyhole opening.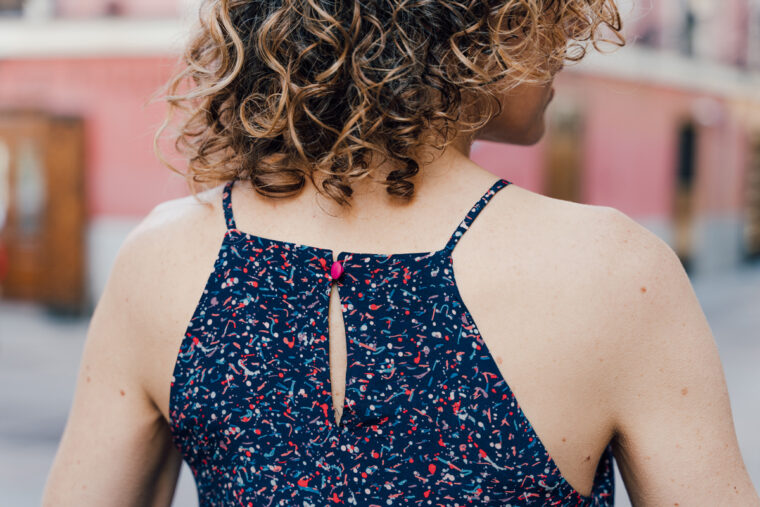 To show you what this looks like on bias I used striped linen and seamed the front to give a chevron effect, but you can also cut the front as one piece on bias if you prefer. The bias gives a nice body-skimming effect that really changes the look of this style quite a bit in my opinion.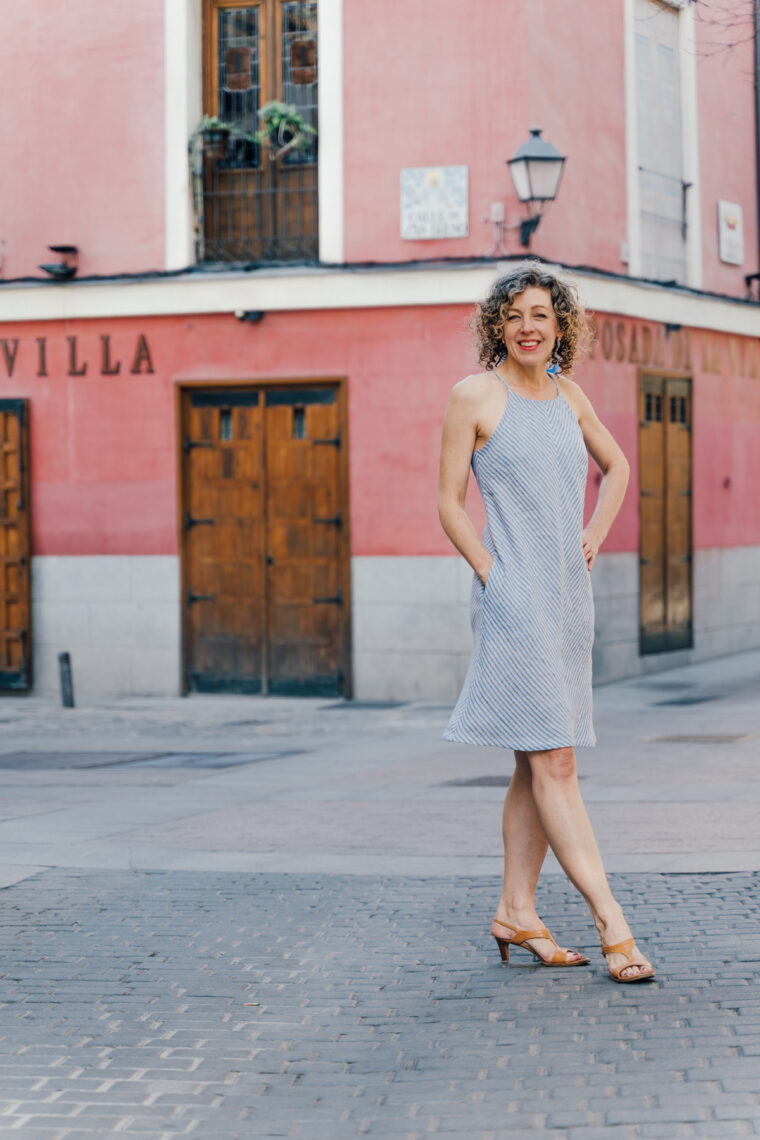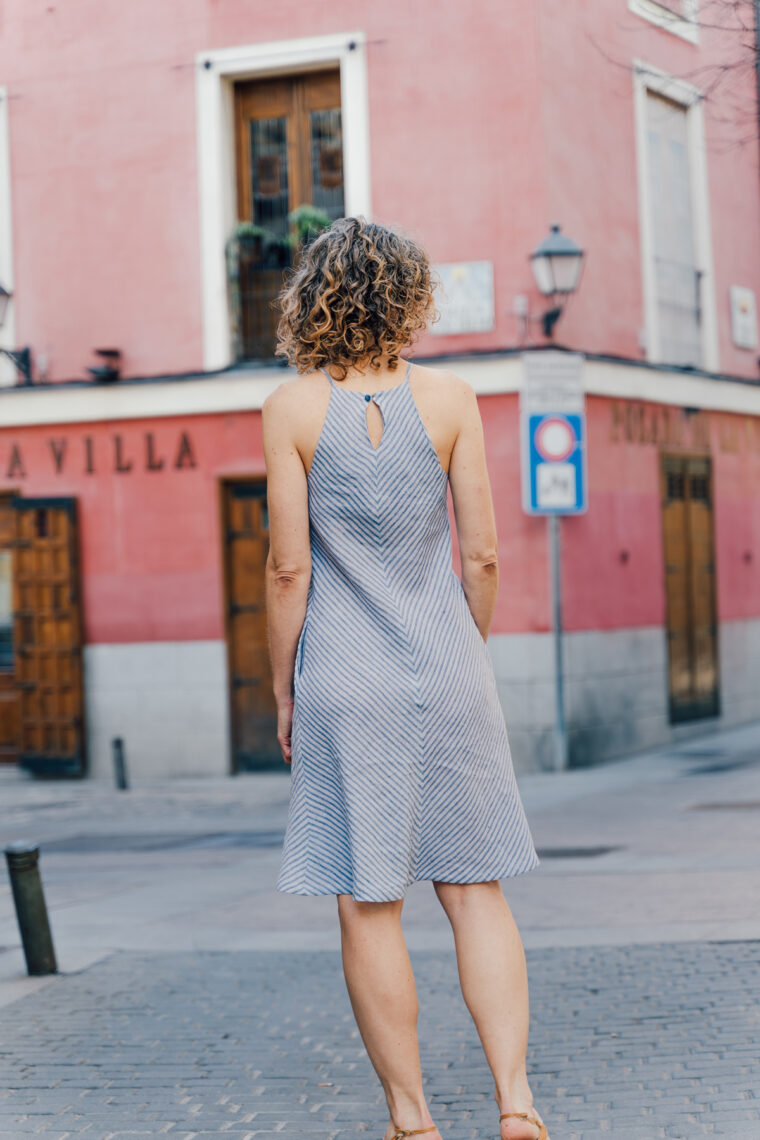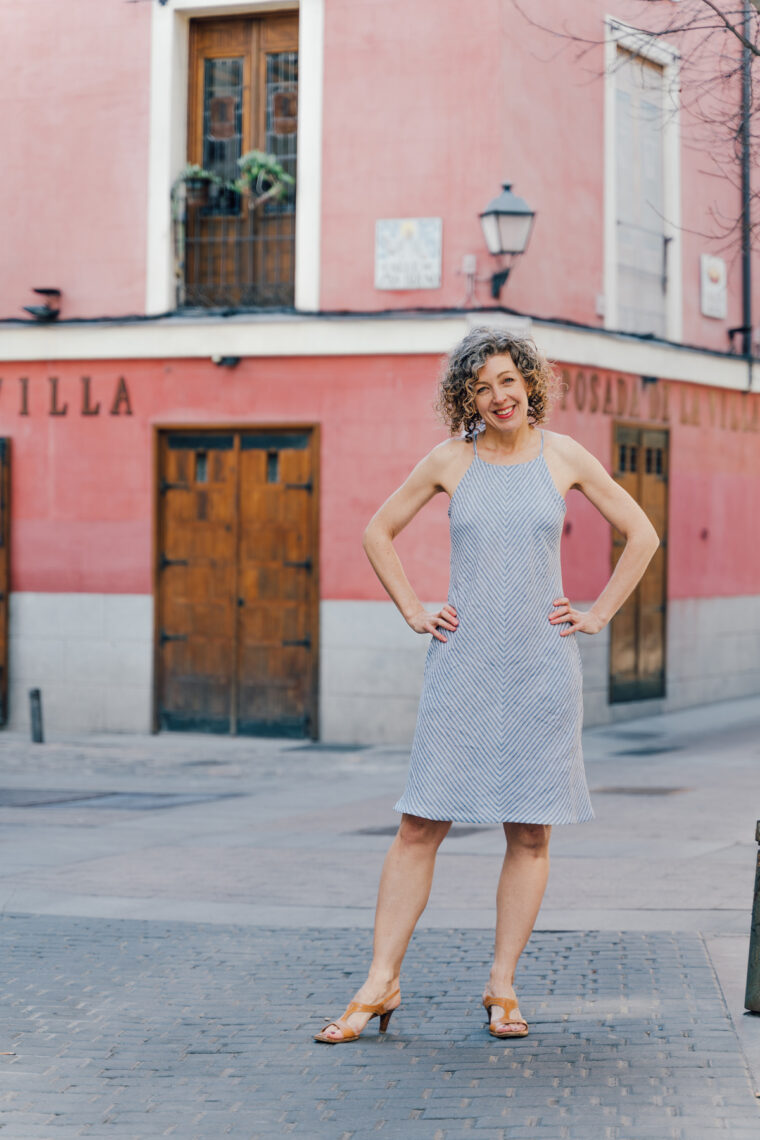 Use linen, silk, drapey cottons, and rayon for this style. The purple on the cover is actually an inexpensive polyester satin that I cut on the reverse side of the fabric because I liked the color, so the style is even forgiving enough that it will let you get away with not-so-desirable fabrics as well. (But of course it's always nicer to sew and wear better quality, right?)
Here's a quick little video to walk you through the pattern in person.
You can pick up a copy of this pattern in either paper or in digital format now. As always I can't wait to see what you do with this style! I hope you'll tag us on social media so we can see what you make with it.