Hello friends!
Here we are again, this time to talk about our new Tribeca Knit Cami sewing pattern and all the things you can do with it.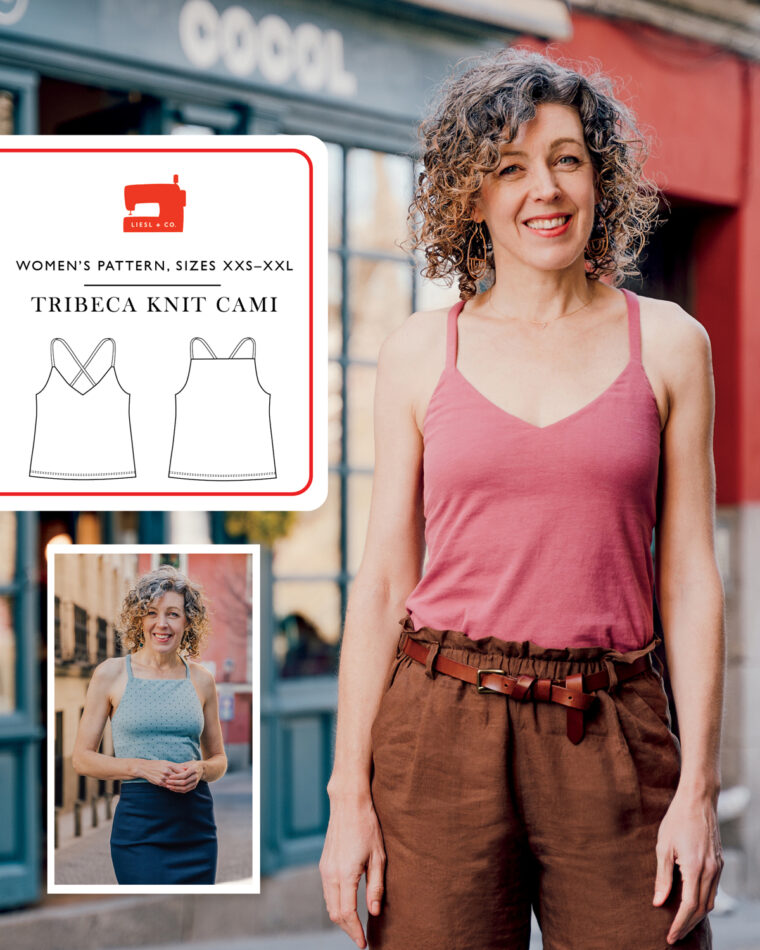 I wanted to focus mostly on what inspired me to design this pattern. Knit camisoles can seem like a not-very-exciting basic, but I want to show you that's not necessarily true. As always, it's all in how you style it!
I've mentioned before how much Hermes designed by Martin Margiela has inspired me over the years. This photo, below left, has been in my Pinterest files forever. Just simple black trousers with a sleeveless black top. So classic. A lightweight rayon knit is perfect for this look, and that's how I've been wearing it as well. (Bonus: seasonless!) Clearly it's inspired someone else as well, as witnessed by the photo on the right.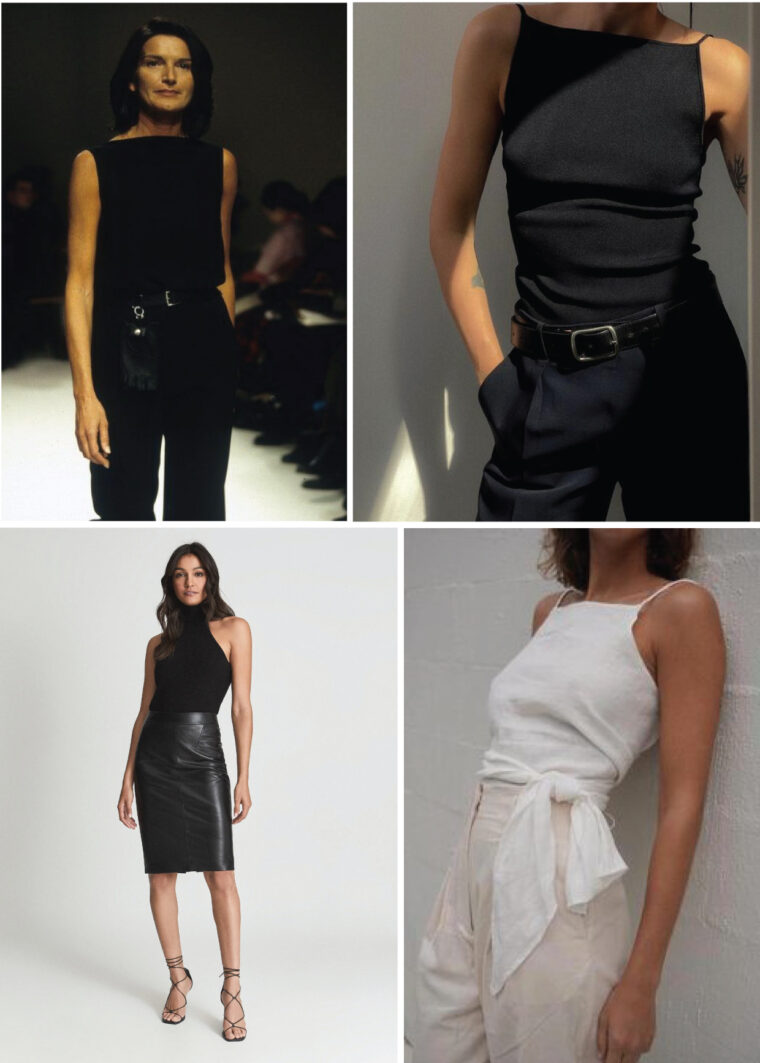 But why not dress it up with a leather or faux leather skirt for an little understated sexy as well? And in white for summer? I'd love to find a nice linen jersey for this one. I'm starting to see linen jersey in the stores more often these days, so who knows?
Ok, getting back to the basics now. Obviously, cotton or rayon jersey will work great for a classic knit cami. Solids are the usual, but prints are also great for this if that's your style.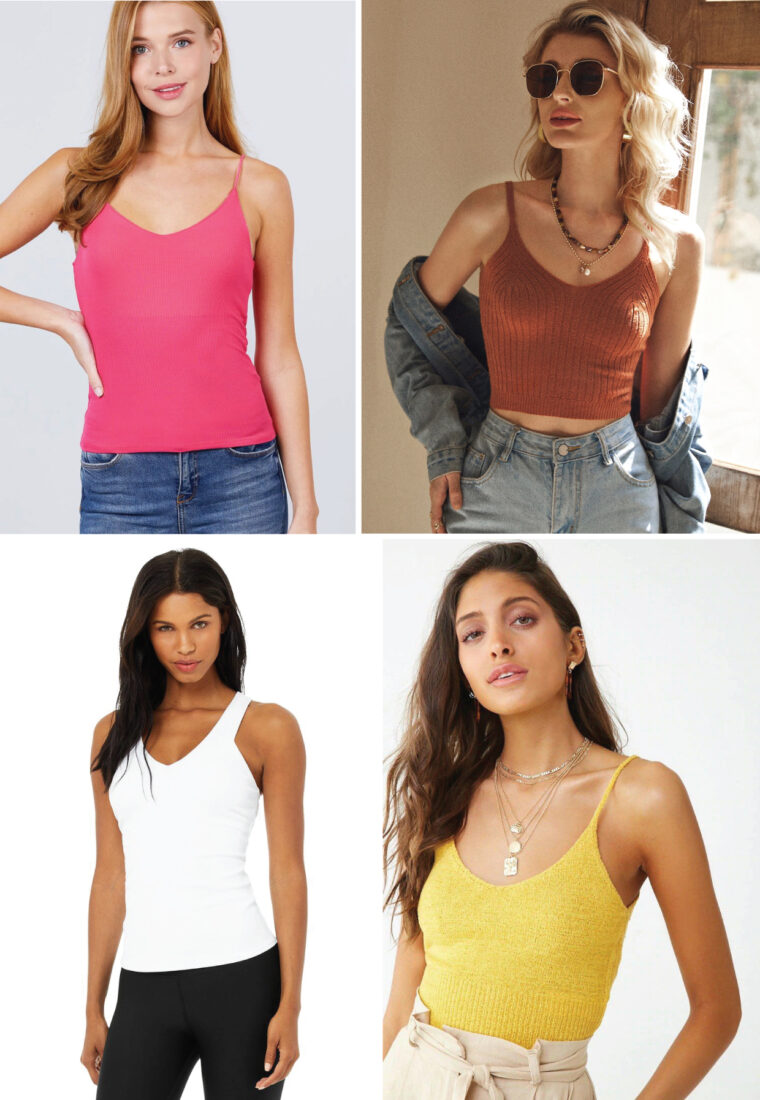 And don't forget that a close-fitting camisole is ideal for layering in cool weather. S lives in little camis like this. She layers them under her sweaters and sweatshirts all year long. And she loves to wear them cropped when the weather is warmer, so don't forget that's an option as well.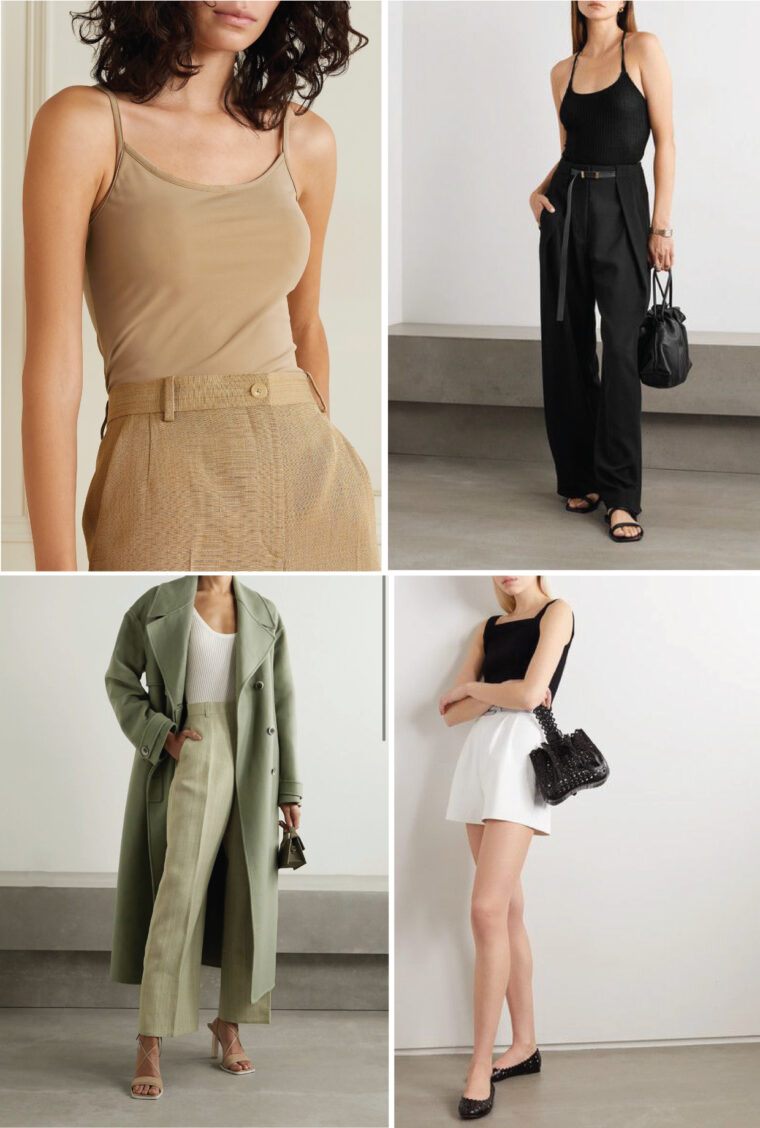 But what about lycra? For swim, maybe? Remember the tankini? This would lend itself perfectly to a swim set that gives you a little more coverage through the middle.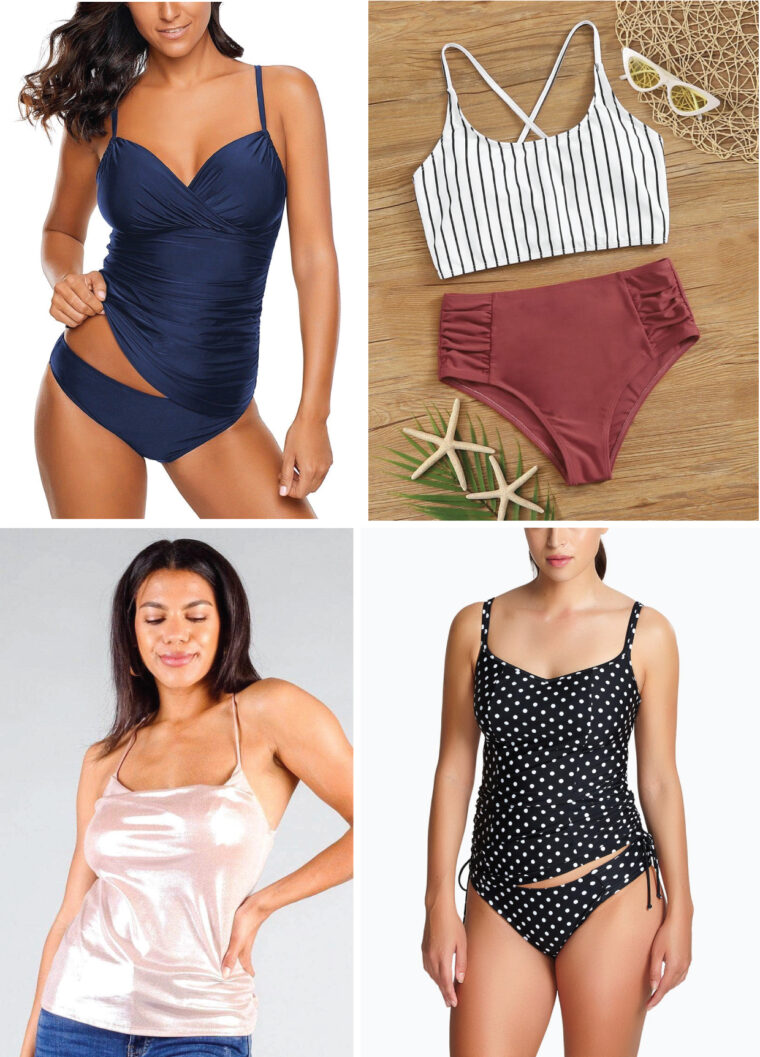 It's possible I spent too much time in the fabric store during Carnaval, but for some reason I think the shiny lycra might be amusing this summer. Like I said, maybe it's just me.
You can find more ideas for this style in my Liesl + Co. Tribeca Knit Cami sewing pattern Pinterest folder.
And of course you can pick up your own copy of the Tribeca Knit Cami in either paper or in digital format. I'm so curious to see what you do with it!