We hope you've been enjoying our new Look of the Day feature. Liesl recently found this photo in El Mueble, a Spanish publication, and was taken with the beautiful print and relaxed vibe of this duster. Isn't it beautiful?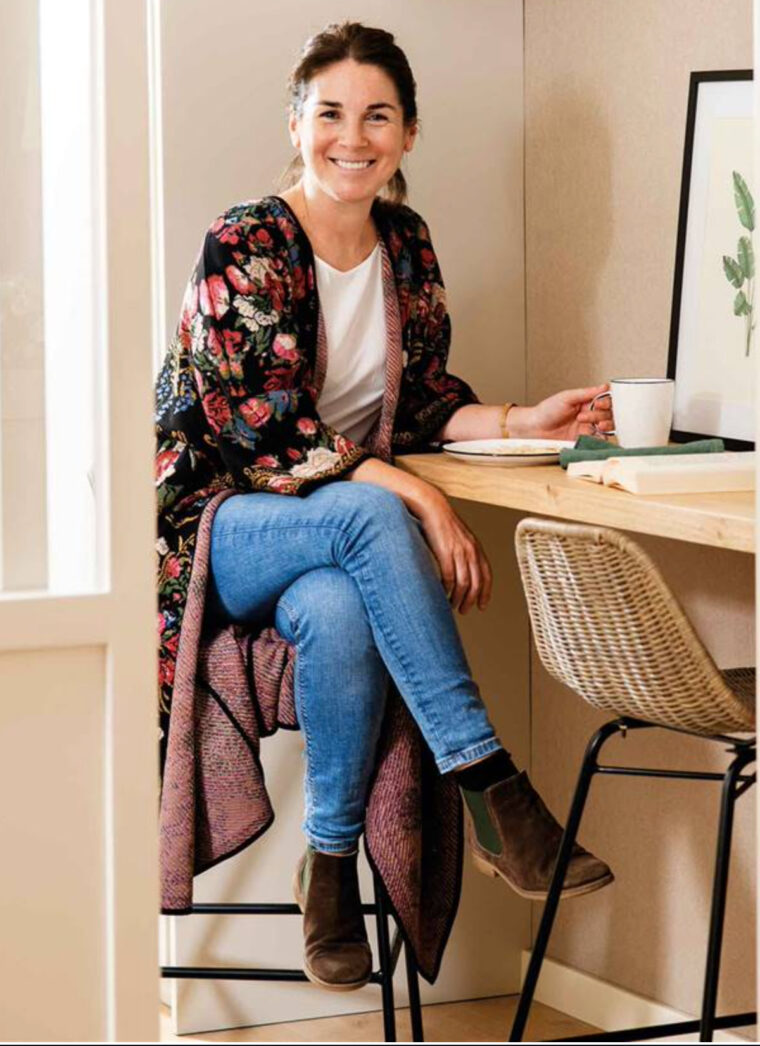 You could achieve the same style using the Wynwood Robe pattern. Simply lengthen the pattern (we've got a tutorial for that here). This version seems to be made of a jacquard or stable knit, with bias-bound edges. Wear around the house or out with a pair of heels.
What do you think? Is this a style you'd wear?