Ten-year-old Elise made her dad a Metro T-Shirt for Father's Day. You can read all about it in the latest installment of our Sewn By Kids series.
Name: Nicole and Elise Kaczorek
Where can we find you on the Internet? Instagram and my blog.
Project Details
Pattern used: Men's Metro T-Shirt
Fabric used: Raspberry Creek Fabrics Solid Deep Sage Green Jersey Knit
I started sewing garments for Elise when she was about four years old, making the Ice Cream Dress and Roller Skate Dress. My love of sewing grew from there and now I sew daily. I am also a deaf mom. So, Elise does a lot of hearing and communicating for me. I try to pay back all she does for me a bit by creating her dream wardrobe.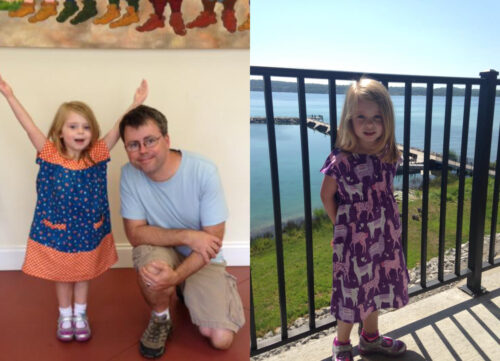 However, this Father's Day, she surprised me by wanting to sew her dad's favorite shirt pattern for him. She just received a Janome 10-stitch sewing machine for Easter and was eager to create. I had lots of ideas that were easier, but she was ready to make the Metro T-Shirt for her dad.
She understands that if a pattern calls for knit or woven, you need to abide by that. She makes a lot of decisions for her garments and oftentimes for mine. So, she knew to pick jersey knit for her dad, and chose this wonderful shade of deep sage.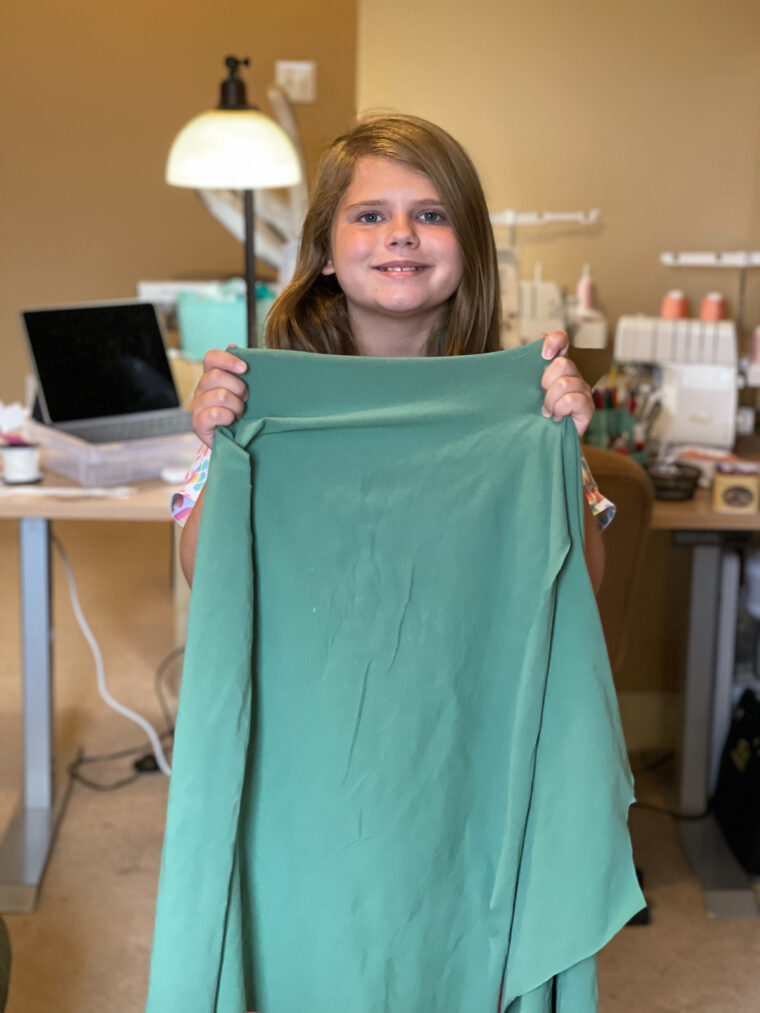 She's sewn a few accessories for herself, so she knew how to trace the pattern on the fabric. We use pattern weights to hold them down and trace the pattern with Frixion markers. They are probably our favorite sewing notion because you can iron away the marks if you want to.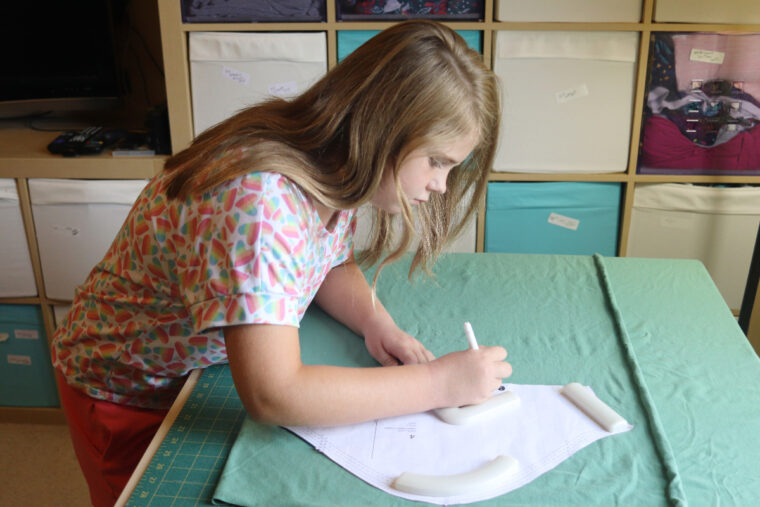 Once that was complete, Elise clipped the pieces together. She likes to use clips because they are easier for her than pins.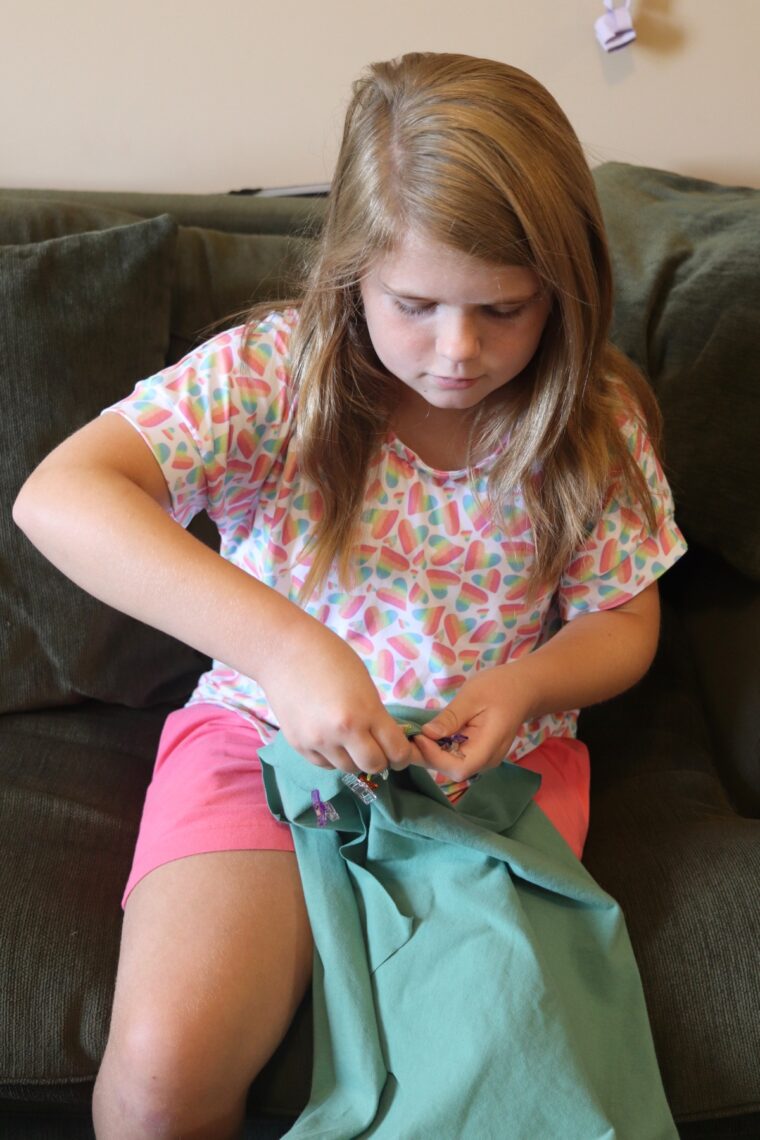 Finally, she sewed it all together! She did a really great job and only had to seam rip a bit with the neckband. That was mostly my fault because I wasn't watching how it had been clipped. Neckbands are a challenge, and she certainly did a wonderful job given this was her first one.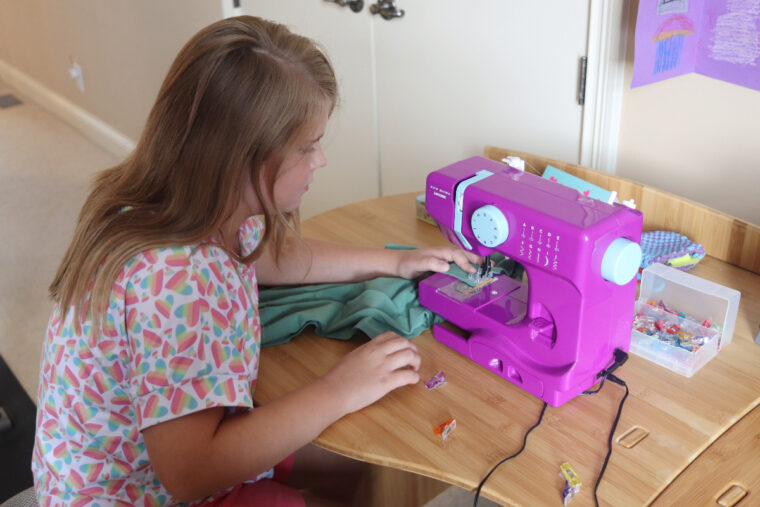 Elise's dad was so thrilled and surprised that she made him a new shirt! He promptly put it on and wore it to our brunch together.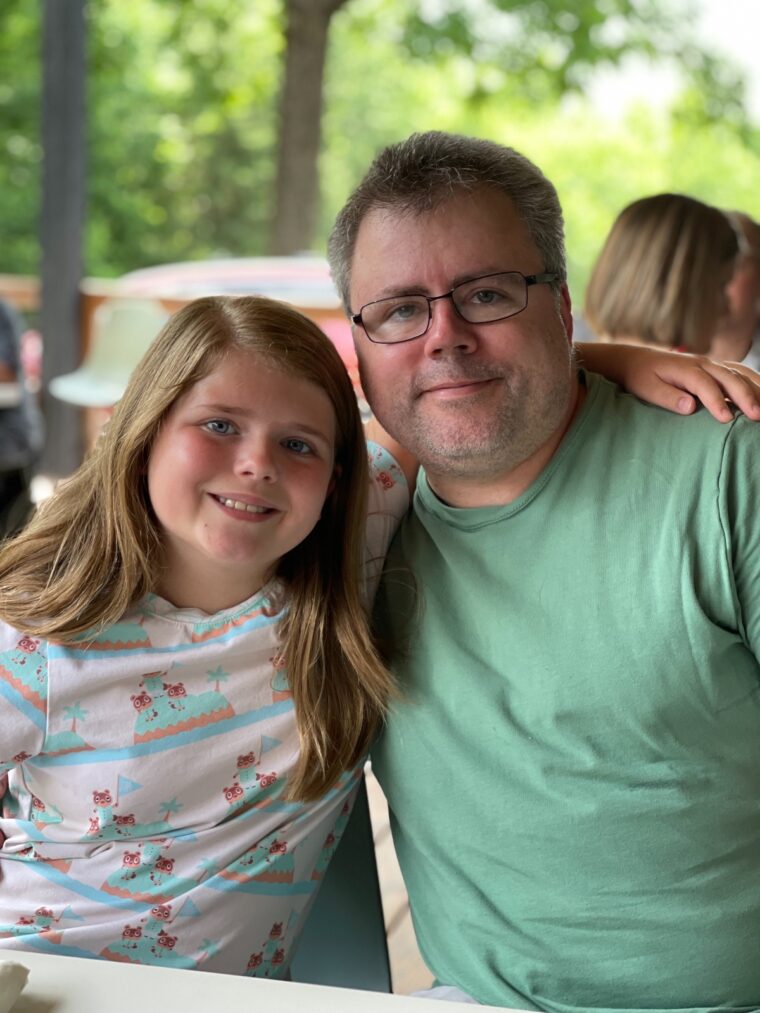 Many kids have learned to sew using our patterns. If you know a young person who has made clothing from Oliver + S, Straight Stitch Society or Liesl + Co. patterns, and you'd like to be featured on the blog, drop us a line at contributors@oliverands.com.