Hello friends!
I've been doing a little summer sewing, playing around with some of our patterns, and this is one with which I'm especially happy. Inspired by a similar version I saw on-line, I shortened our Belgravia Knit Dress sewing pattern and made this cute, versatile little knit top that I'm wearing with everything these days.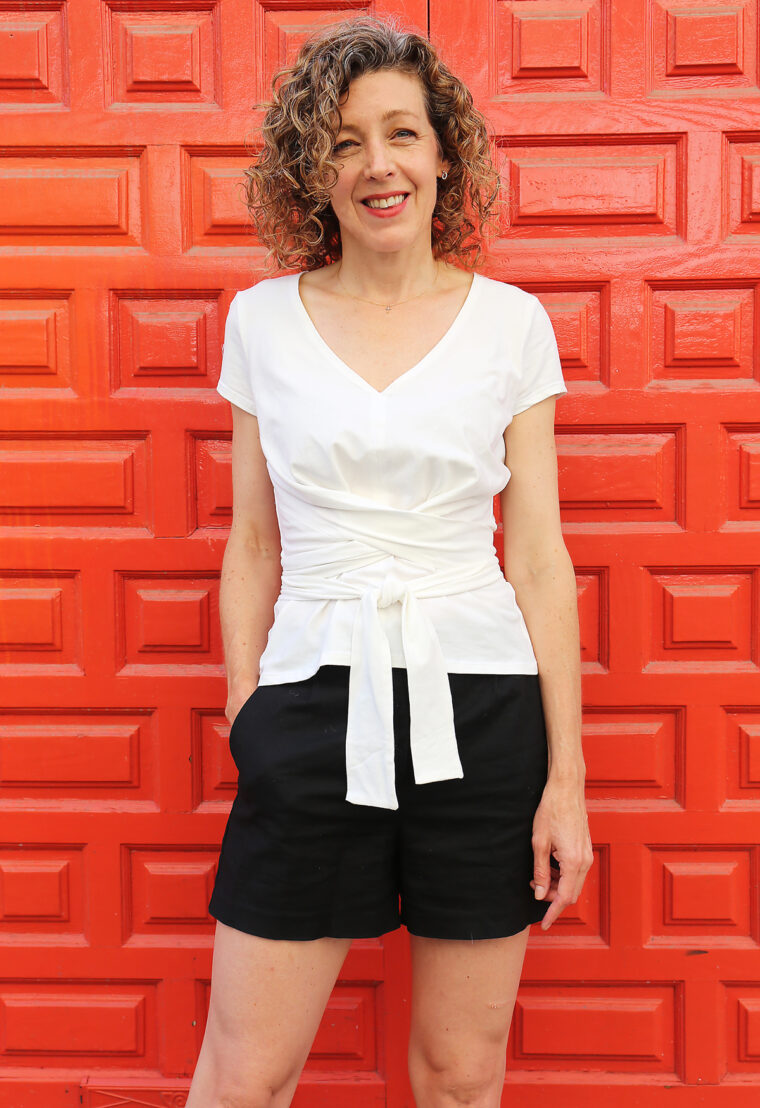 It just required two simple changes: First I cut the dress pieces at the lengthen/shorten line instead of using the full pattern pieces. Then I lowered the V-neck a bit. The top that inspired this was actually a crew neck, but I haven't been wearing crew necks very much and thought that a lower V-neck would be more my style.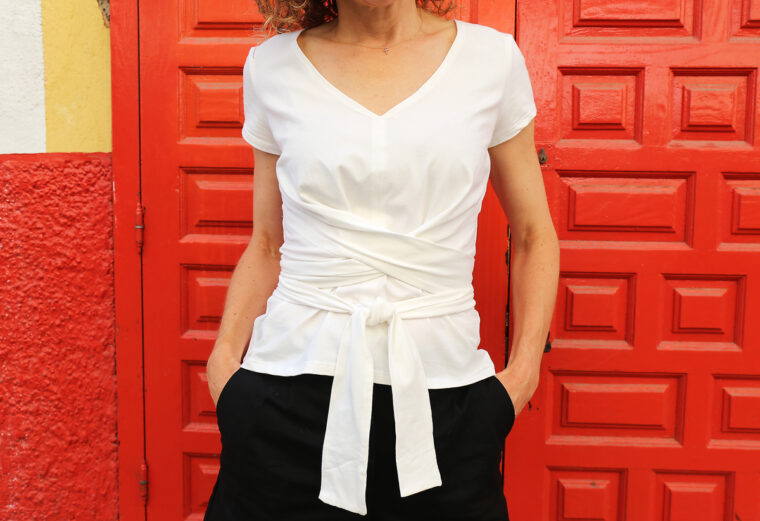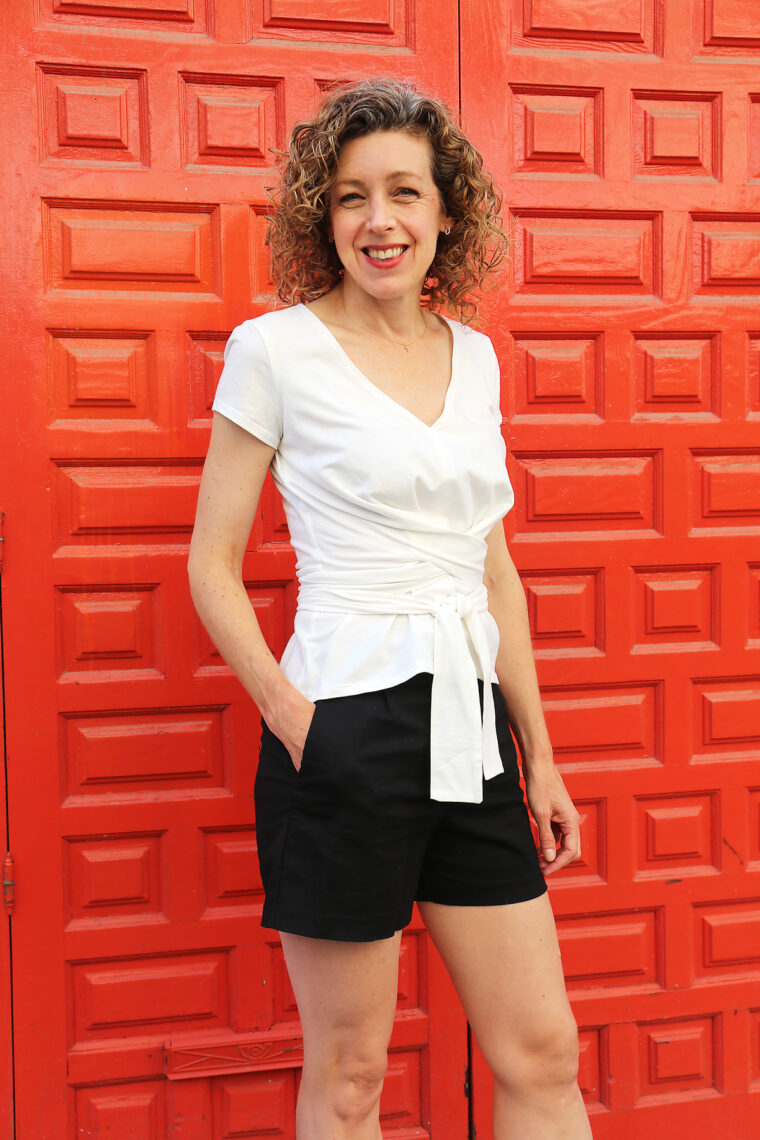 Once you've cut the fabric, the sewing itself proceeds exactly as the dress, and I hemmed the top exactly like the dress as well. So there you go: another style you can make using the same pattern!
In white, this style fits in with the rest of my core summer wardrobe of black and white separates. I packed a tiny backpack for a week-long trip to Vienna last week and this top coordinated perfectly with all the other items I carefully selected. I was really pleased, and I'll pack it for our trip back to the U.S. as well.
You can pick up your own copy of our Belgravia Knit Dress sewing pattern right here. I hope you have fun with it! Tag us if you make it, will you? #belgraviadress #lieslandco