Mindy used a quilt block pattern to make this sweet baby Ice Cream Dress. In today's Sew + Tell, she walks us through how she did it.
Name: Mindy Sebastian
Country: Canada
Where can we find you on the Internet: Instagram
Project details
Pattern used: Oliver+S Ice Cream Dress and Kelli Fannin's Unicorn block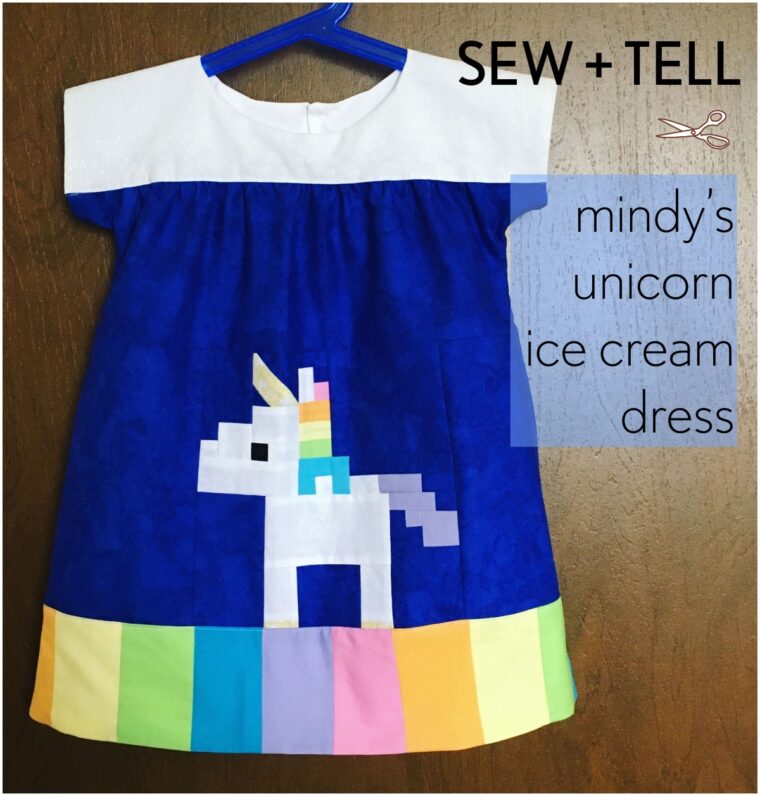 Fabric used: Quilting cotton.
Did the fabric work well? Yes. The fabric is sturdy enough that the bulk of the quilt block doesn't cause the dress to droop.
How did the sewing go? Adding a quilt block to the middle of a dress pattern was a bit intimidating, but I was determined to make it happen for my daughter's first birthday dress.
After sewing the unicorn block, I basted a piece of fabric to the back of it, and then pieced the dress fabric around the block. This created a large piece of fabric, from which I cut out the front panel as written in the pattern.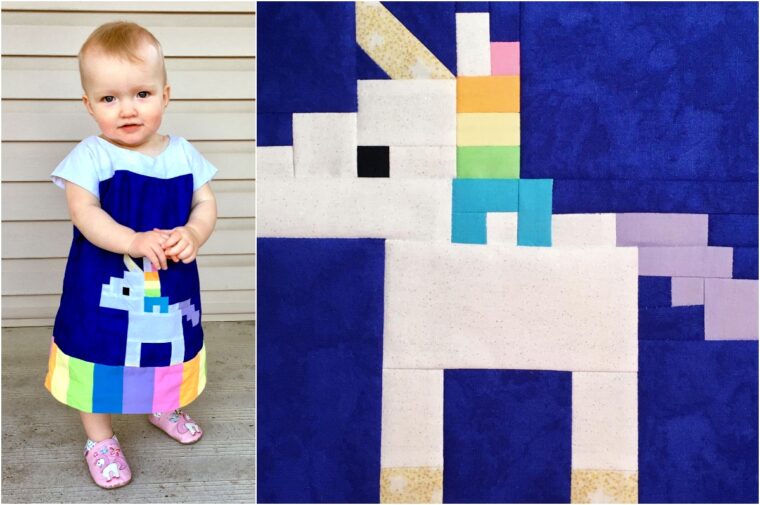 There were a few extra seams to finish on the inside, but otherwise I made the dress exactly the same. I did lose 1/4″ on the bottom of the block, since O+S seams are wider than traditional quilting seams. I made a pieced strip of the same rainbow of fabrics for the hemline to finish it off, taking advantage of the double-hem in the pattern to hide the seams.
What was the best part? Seeing the little sparkly unicorn as I sewed. It was so much fun to combine my love of quilting with making clothes for my daughters.