We were stunned by the gorgeous collection of Maritime Knit Tops Susanne posted on Instagram. Talk about a handmade wardrobe staple pattern! When we asked her to write about her favorite Liesl + Co. pattern, it was no surprise which one she chose!
Hi everyone!
My name is Susanne. Masha asked me to talk about my favorite Liesl + Co. pattern and it is my pleasure!
I am German and I have lived with my husband for over 40 years in a small town near the North Sea. The most important thing in my life is my family. I have two sons and one daughter, two daughters-in-law, one son-in-law and six adorable grandchildren (four girls and two boys).
I am a creative person, a retired architect, and I do a lot of knitting, crocheting, sewing, quilting and embroidery, to name a few of my hobbies.
My motivation to sew was that, as a child, I had to wear hand-me-down clothes from my older sister and cousins, which didn't flatter me. I wanted pretty clothes!  So I started sewing at the age of 11 or 12 on my mother's old Singer machine. It wasn't electric and had only a straight stitch, but it worked really well.
Today I am sewing because I do not like fast fashion (that's another huge topic) and I can express myself much better with me-made clothes than with ready-to-wear (RTW) clothes.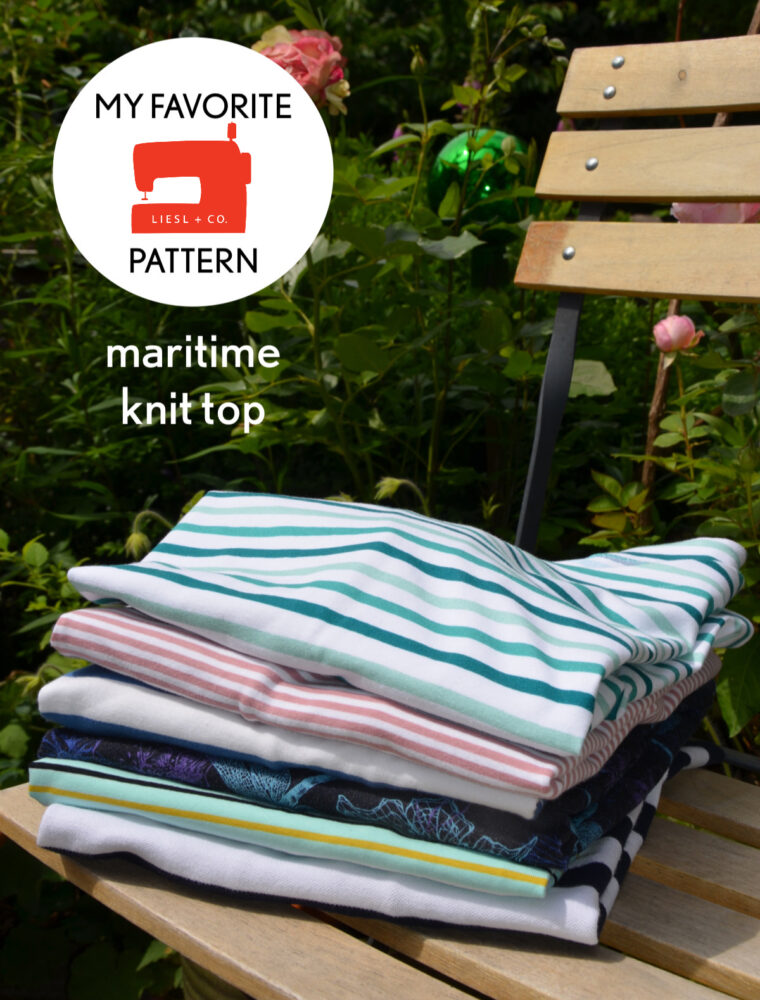 Now let's talk about my favorite Liesl pattern: the Maritime Knit Top.
I love it for many reasons: In general, I like Liesl's patterns a lot. They are well-drafted. The instructions are great and easy to follow, even for an old german lady with minimum knowledge of the English language.  And they are not too difficult to make, but have a professional look and finish.
I'm always learning a new-to-me technique!
Before choosing the right pattern, I think you should know well your body shape. I am a column: 5'7'' tall, not curvy, with minimal waist definition, broad shoulders, and long, thin arms. And I'm not the romantic type; I love simple, clear lines. I think the Maritime Top is a good choice for me.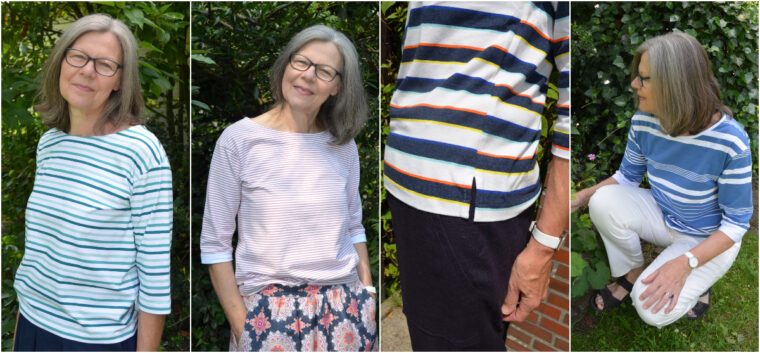 I've made eight tops from this pattern already, and more will follow for sure!
I love the neckline: it is a boat neckline, but isn't so wide that it shows the bra straps. I've sewn most of mine with the neck facing included in the pattern, but you can also try a regular neck binding. It works just as well. You can also create different looks by playing with the body and sleeve length and vents.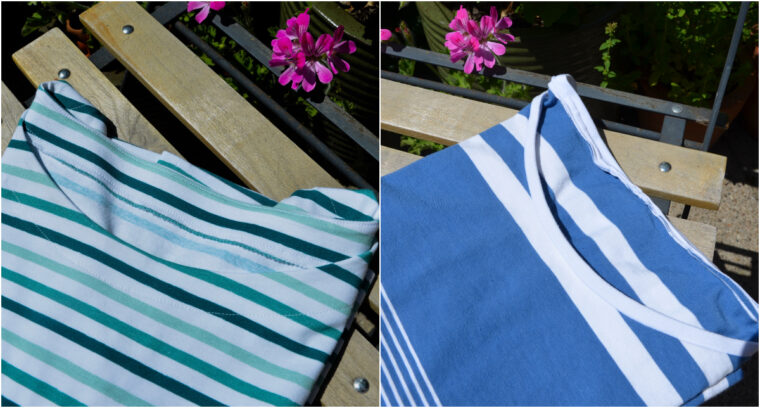 The Maritime Top is easy to sew, and you don't need much fabric. I sew it all on a regular sewing machine, as I have no serger or coverstitch machine.
You can wear the Maritime with casual pants, including wide-leg silhouettes, narrow or full skirts and I think it can be dressed up depending on fabric. I usually choose cotton knits, but the one with the dragonflies is viscose/ rayon. 
If you have a piece of fabric in your stash and no idea which pattern to use, give the Maritime a try! I truly have to say it feels like the pattern is made for my body and fits my lifestyle perfectly.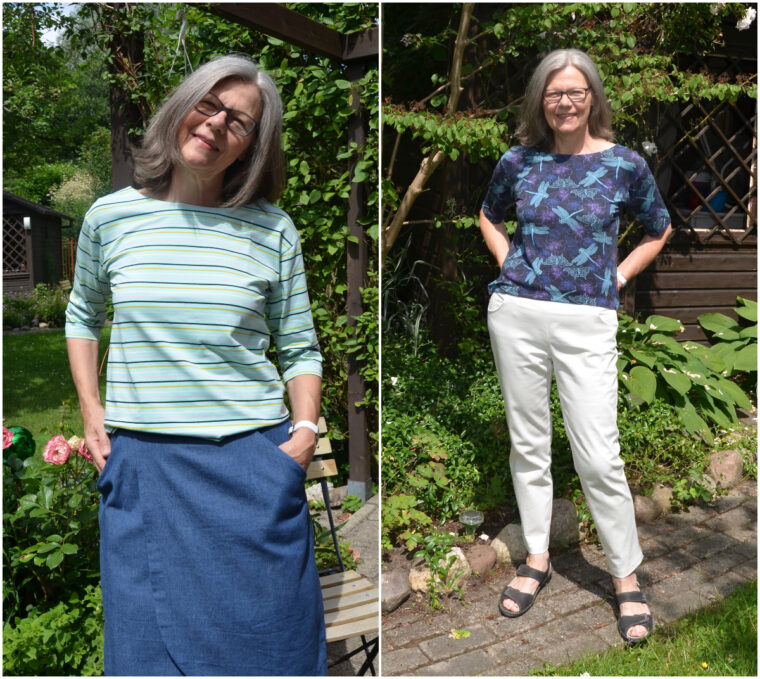 Being creative fills me with peace and joy and can help us during difficult times. Hope you have a little space and time to be creative, too!