On a whim, S and I decided to try making just the skirt from the Saint-Germain Wrap Dress. We used railroad denim from Robert Kaufman, and simply eliminated the bodice from the pattern.
It was extremely easy to sew, and if you want, you can use some of the techniques from the SoHo Shorts + Skirt pattern to stabilize the waistband.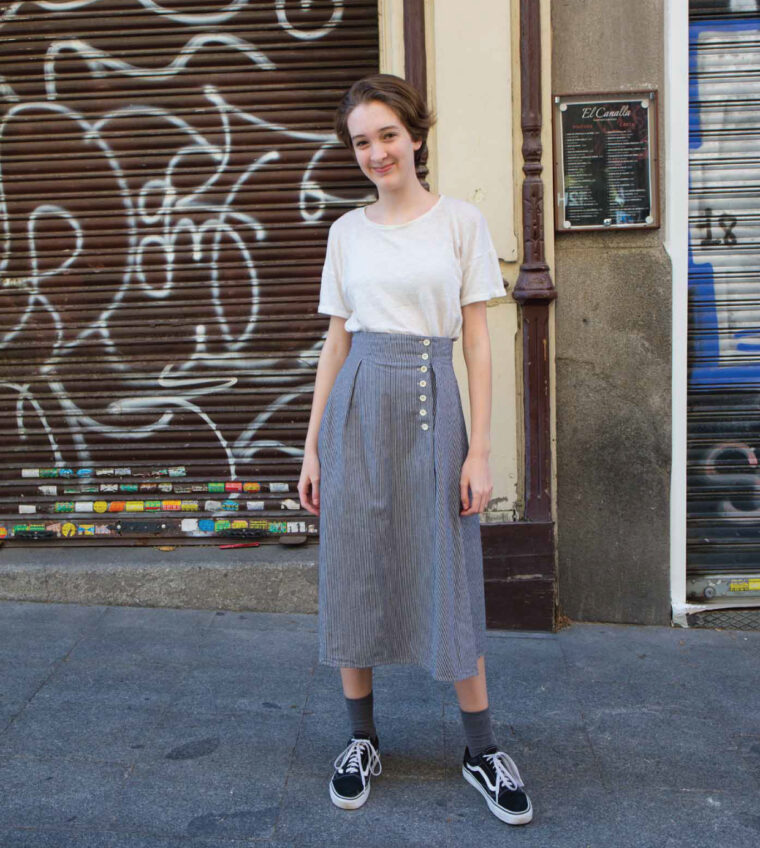 Would you believe S is my height now? We're starting to share clothing, but she's still much thinner than I am, so we can't share this skirt.
I love how she styled it with her sneakers and a linen tee. She knows her style.
Obviously you could dress this up a lot more as well, and I would imagine the skirt would be especially pretty in a sheer, floaty floral, although that's not really a style that either of us gravitates toward.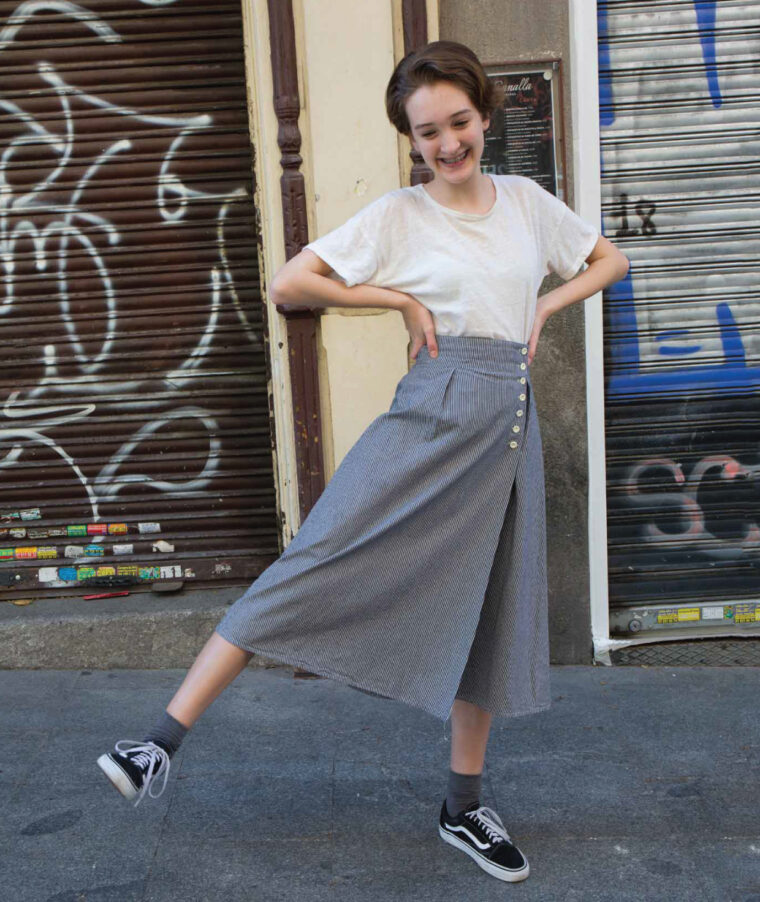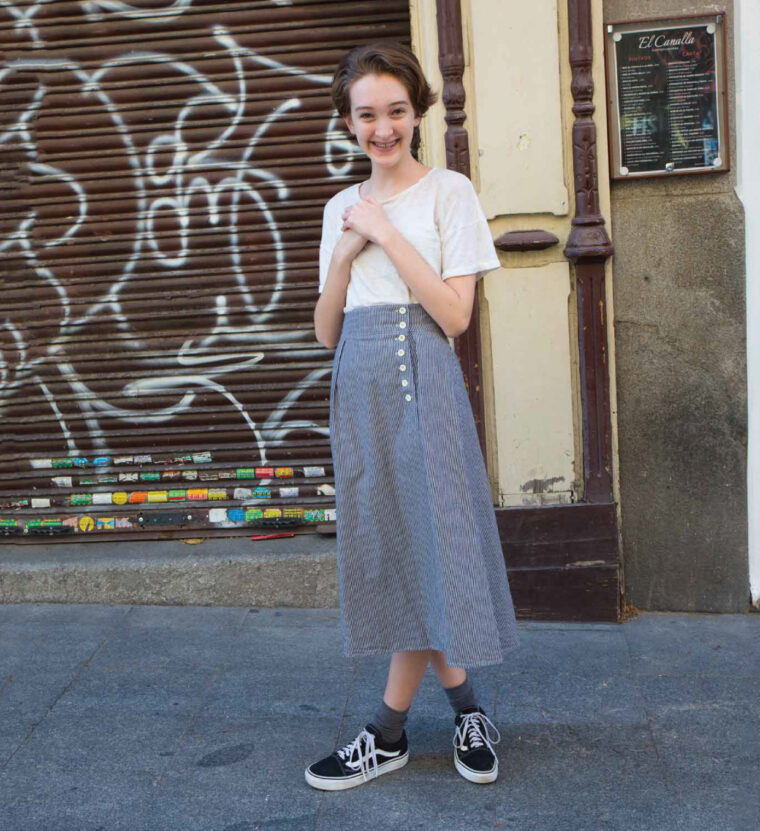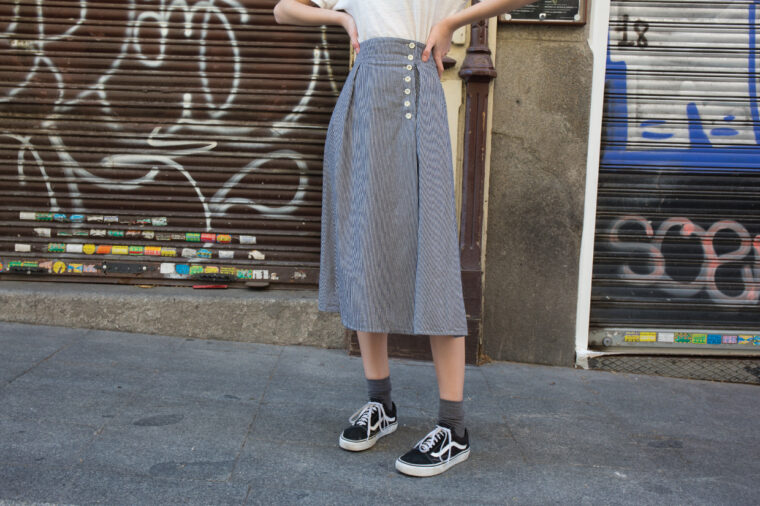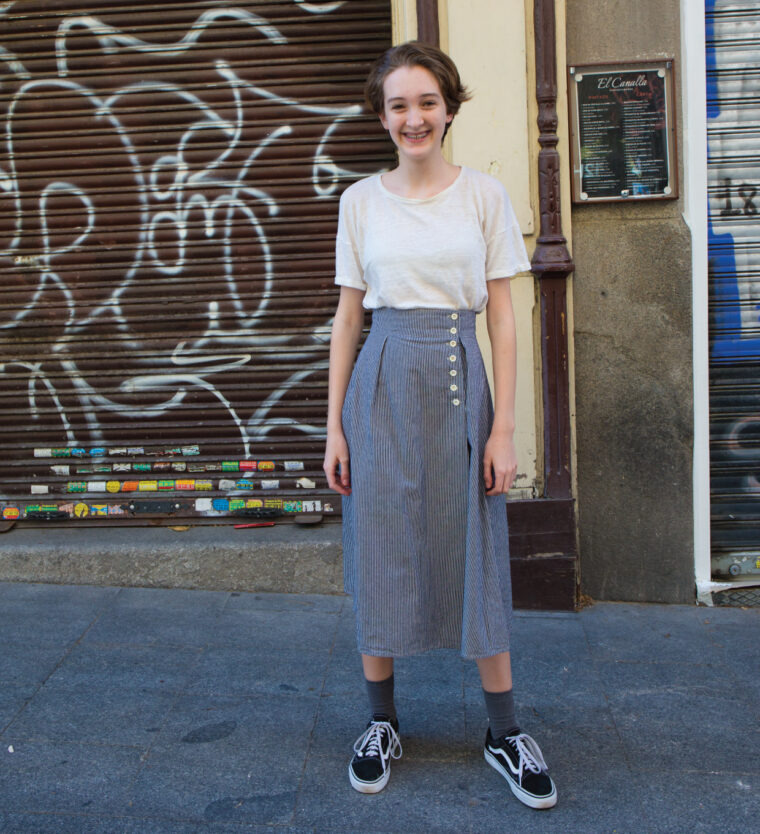 Isn't she cute? I just love her, obviously.
Anyway, we thought we would share this idea, since it will give you extra mileage for your pattern. You can pick up your own copy of the Saint-Germain Wrap Dress right here. Be sure to use the #lieslandco and #saintgermaindress tags you sew one! We'd love to see how it turns out.