The Kensington Knit Skirt is a great wardrobe builder – easy to sew and easy to wear. Camelia is back on the blog today to demonstrate this simple pattern's potential by showing off the four skirts she whipped up from scraps.
Hello everyone, I am back today to share with you my versions of the new Kensington Knit Skirt.
I love my Liesl + Co. Extra-Sharp Pencil Skirt, made in stretch denim, and this pencil skirt pattern for knit fabric is a great addition to the pattern line.
I had some leftover pieces of knit fabric from other projects, and I knew that those would be perfect for the Kensington skirt pattern. Due to limited yardage and the weight of the fabrics I was working with, I decided to make the version without the front wrap. The fabrics I had were scuba (orchid print), ponte knit (little blue flowers on black), jacquard jersey (paisley print), and another lighter crepe scuba (white, green and blue print). All these fabrics are perfect for View B of the pattern, though all but the ponte are a bit heavy for View A.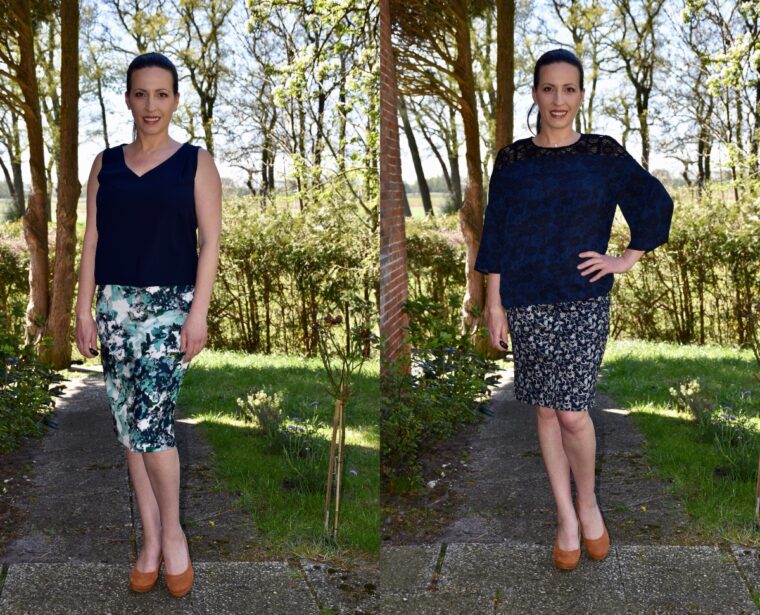 The instructions are very clear and as usual, they are designed to help you get a perfect, neat finish on the inside of the garment.
I used my rotary cutter to cut out my pattern pieces, so my edges were nice and neat. None of the fabrics fray, so there was no need of finishing them. I sewed the scuba versions entirely on my sewing machine. I left my seams unfinished and pressed them open, so I have minimum bulk on the side seams.
I made the ponte knit and soft jacquard jersey versions on my serger. I changed the order of construction for these two versions so that I could make them on the serger. To do this, first I serged the side seams on both the skirt and the yoke with the serger, put the elastic in the yoke, and then attached the folded yoke to the skirt.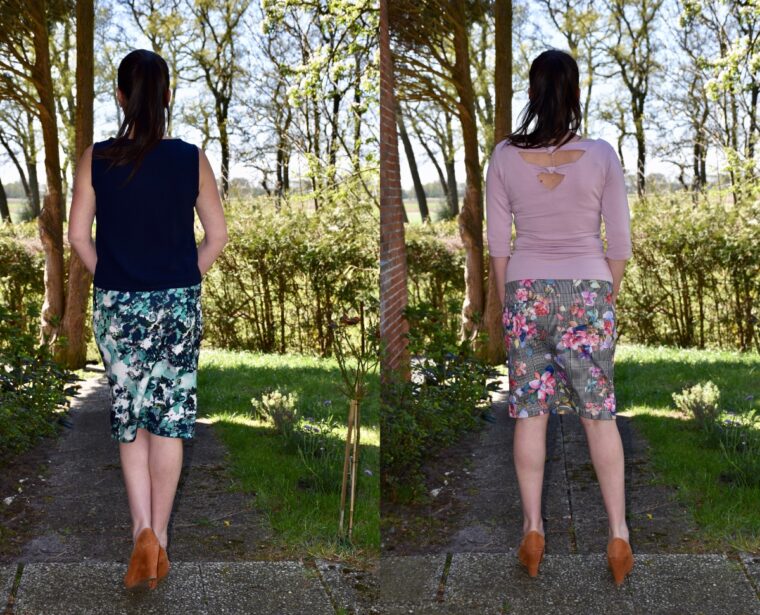 For the hems, I used my coverstitch machine, which behaved very, very well on all these fabrics. I used to hate that machine, but I've made some tension adjustments and now it works great!
The best part is that now I have four new comfortable skirts that were very easy to make and used up pieces of fabric that otherwise would be taking up space in my scrap box. Can`t wait to make that wrap version next, in a nice ponte knit!