Elise (@redbeanrambling) is here today to show how she wears the linen-blend duster she made using the Weekend Getaway Blouse + Dress pattern.
When I saw Liesl's summer coat version of the Weekend Getaway pattern, I knew I had to add it to my sewing queue right away for a pop of color in my shoulder-season wardrobe. The center pleat detail at the back neckline and the lapels that fall open naturally on the front elevate a simple duster to a dazzling statement piece. So I chose a fun paprika linen/rayon blend from my local JOANN store.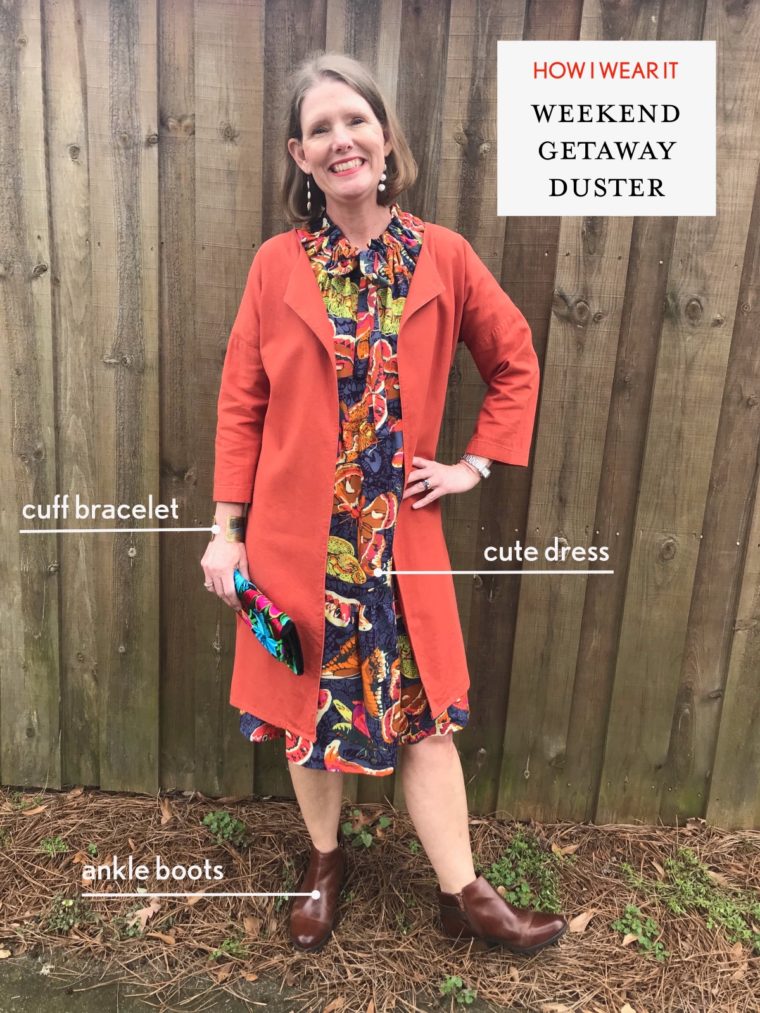 I love pairing it with a cute dress that has a fun pattern, and whose length falls just below the hem of the duster. Add some sandals or low boots and jewelry and I'm ready for drinks, dinner or a walk around the neighborhood! 
This duster also dresses up any t-shirt and jeans outfit I throw at it. The sleeves are the perfect length to showcase a favorite cuff bracelet or two. And with the open front, my necklaces get to shine as well.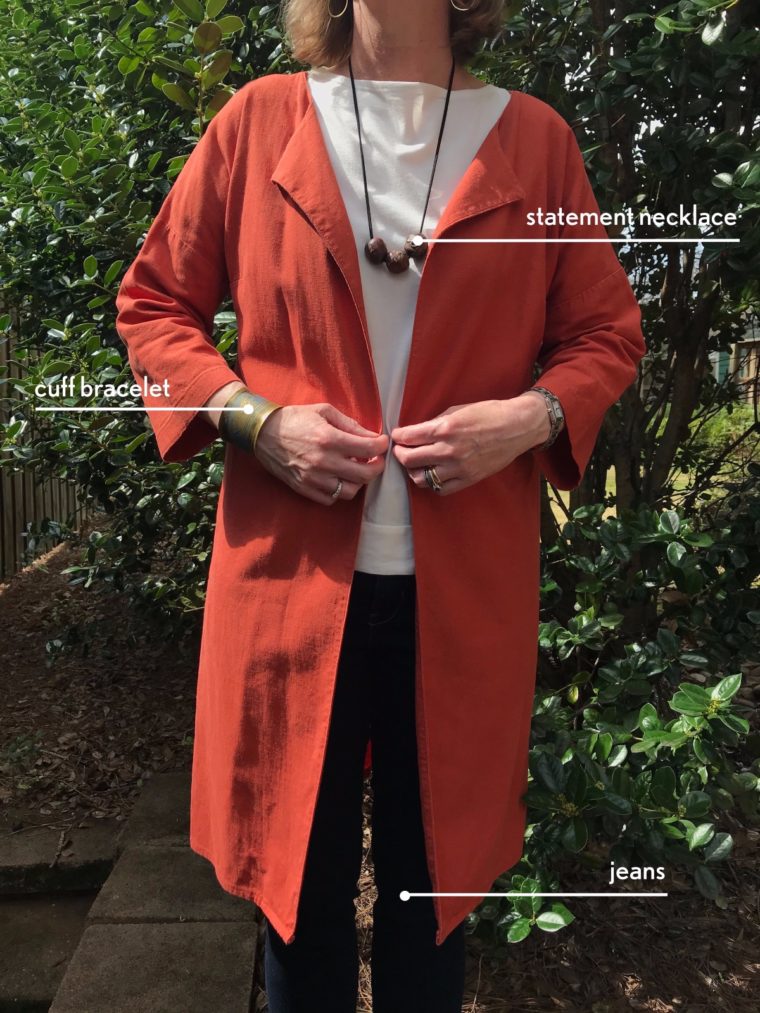 Liesl's blog post about the summer coat has great directions on how to accomplish this hack. Both the dress pattern and duster instructions are very clear, detailed and easy to follow. I was able to make a size 4 with no modifications (I'm 5'4", 33-29-38). I serged every seam but the sides, where I used French seams due as the side seams are occasionally visible. You never know when you'll need to pick up the pace and the duster will fly out behind you like a majestic cape!
I also added a small fabric loop to the inner neckline to be able to hang the duster easily.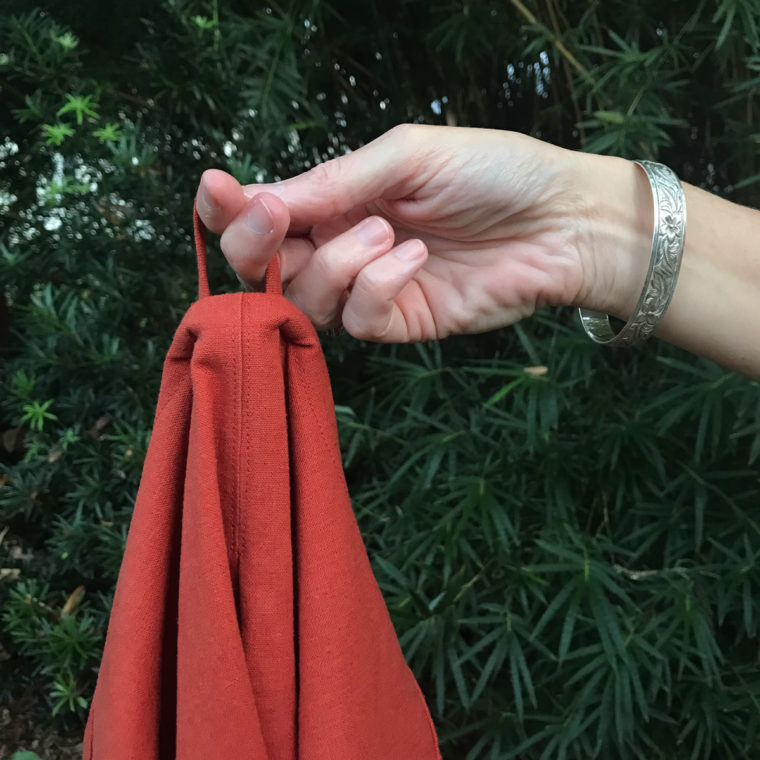 The Weekend Getaway duster is great for layering in the shoulder seasons, whether it's warm or cool. Add some pizzazz to your me-made wardrobe and sew up one of these now. You'll thank me. And Liesl!